For virtual reality headsets to work, it takes more than just good technology and gaming experience. You also need comfort, good looks from the product and a reliable brand. The LESHP 3D VR Glasses Headset ticks most of the boxes with ease. Here we go through what you can expect when buying this product.
First thing to say is, when unboxing this product, you will immediately notice its good looks. There are some headsets on the market that are bulky or look and feel cheap. The LESHP 3D VR Glasses Headset looks the part, as well as feels weighty enough to assure quality.
Compatibility
The good thing about this product is it can be used with a wide variety of devices. If your phone is within the 4- 6.5 inch bracket, then you will be able to enjoy the immersive experience of this VR headset.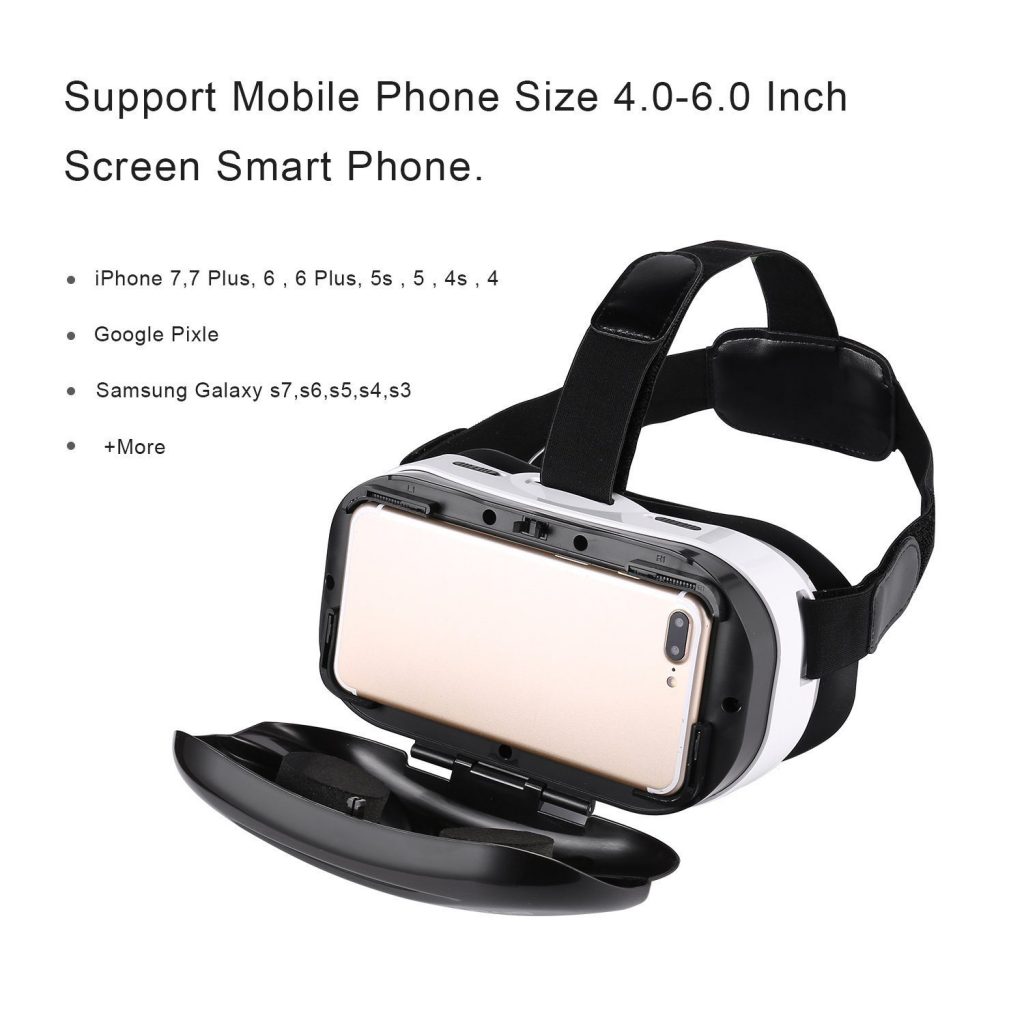 You can adjust the object distance, meaning you can get the best possible view and give your eyes the most comfortable distance.
Comfort
Probably the best thing about this product is the quality materials and design, making it is super comfortable. The head strap is adjustable, meaning you can ensure a comfortable experience. The weight of the product is well balanced between quality and comfort, meaning your neck or head won't ache from use.
The nose piece and frame that comes into contact with your face is well padded. It is soft enough to ensure that no hard edges are in contact with your face.
Safety
The good thing about this product is it reduces harmful blue light by up to 90%. When using new technology, you want to ensure you are not harming your health. With the LESHP 3D VR Glasses Headset your eyesight is safe.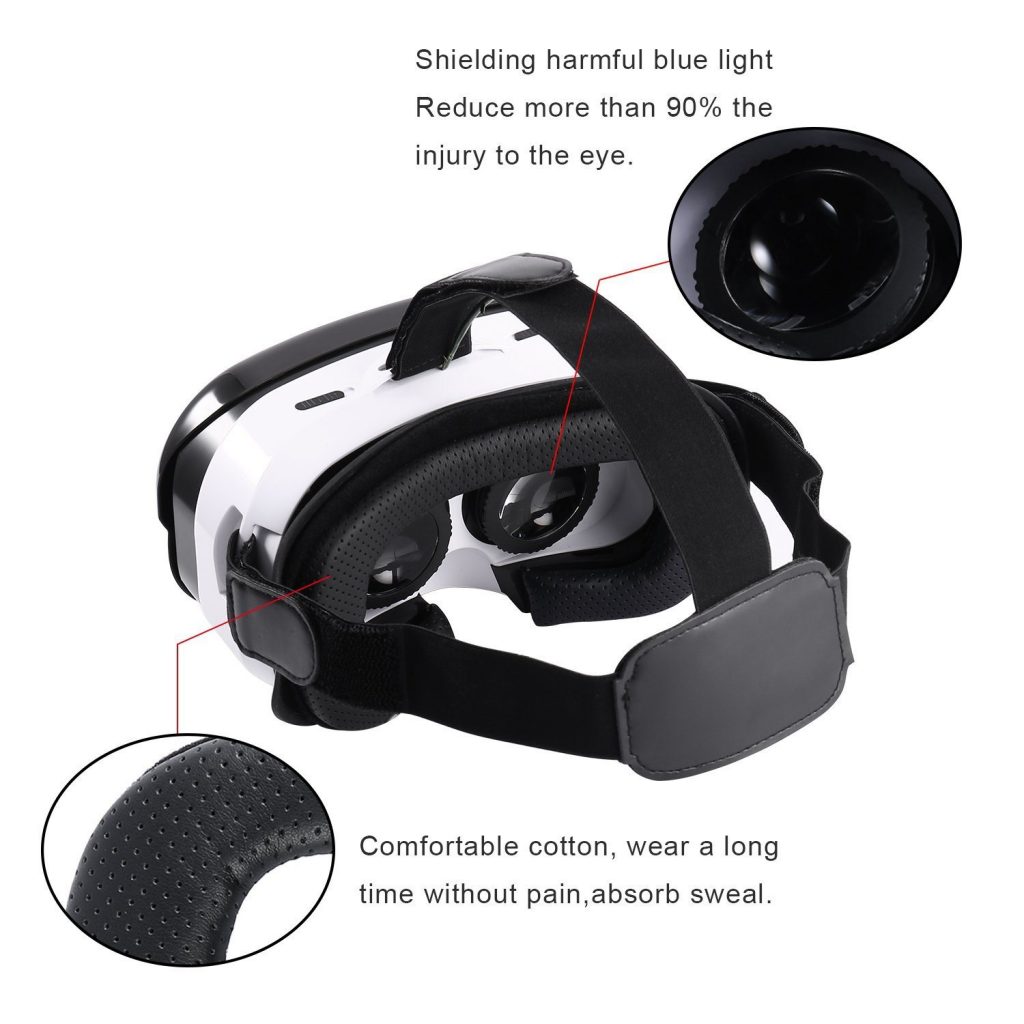 The mask is also removable and can be cleaned easily. This is not only beneficial for the viewing experience, but is good for hygiene.
Ease of Use
Press down on the lense cover to open and fit your device with ease. The manual will talk you through everything you need to know. The headset also comes with a cleaning cloth. This is important if you want to get the most out of using this product.
You will also find a slot for feeding your headphone cable through, this is standard for this type of product.
With the amount of apps available constantly growing (there are currently way over 300!), it is a great time to invest in a 3D headset. You will want to get one that is easy to use. This is one of the strengths of the LESHP 3D VR Glasses Headset – it is so simple to use that you will be watching and playing 3D in no time.