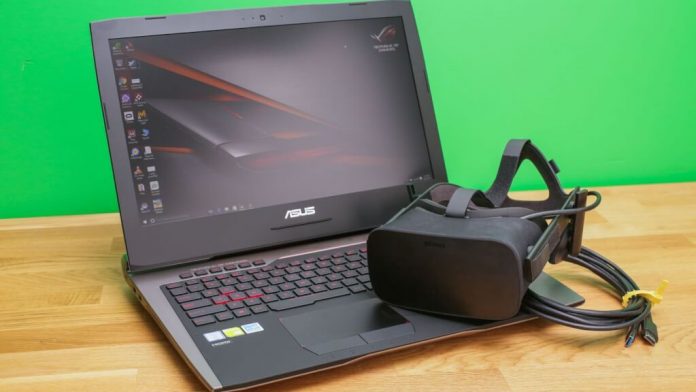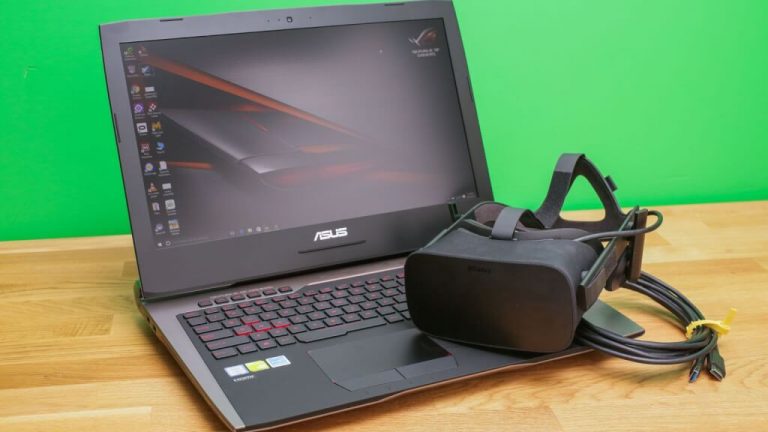 The main drawback for those seeking a VR capable laptop at a reasonable price is primarily the fact that VR is so resource-intensive. This is further accentuated by the fact that VR apps can cause nausea and motion sickness if the hardware cannot truly support VR. Nevertheless, there are quite a few laptops on the market that can deliver smooth frame rates in VR without necessarily breaking the bank.
We've listed the available options with the cheapest laptops listed first, and the price gradually increasing as power and capability increase proportionately – this is so you can find the right balance between power and price that suits your budget. While the cheapest options may indeed be the most affordable, there are certain advantages to a liquid-cooled VR laptop, for example.
To commence, at the very top of our list is…
Alienware 17 (6th generation)
If you already have a good PC graphics card, the Alienware 17 might be a good option. This is because the Alienware 17 is very adaptable, and will allow you to attach that graphics card to the laptop itself, thus allowing it to run VR. In most cases, this actually creates a laptop that can run VR, but is more cost effective than equivalent options that feature an integrated graphics card. The downside of this, however, is that the laptop may not be as mobile as a conventional laptop.
However, many people who own a PC with a decent graphics card still choose to go with the Alienware 17, as it is reasonably priced, has an Intel i7 6700 processor clocking at 2.6 GHz, and has 8 GB of DDR4 RAM. As for storage, there's both an SSD with a capacity of up to 256 GB, as well as a standard 1 TB drive. With a 17 inch screen (not that that's a criteria for VR), it really is a very affordable option.
Check out the best Amazon deals on Alienware 17
Dominator Pro – MSI GT62
If you don't own a graphics card that you can link with an Alienware 17, then the MSI GT62 is an excellent alternative. It has plenty of processing power with an Intel i7 6700 at its heart that clocks at between 2.5 and 3.5 GHz, and a GTX 1060 graphics card. While some might consider that a tad underpowered for VR, in practice it actually works out extremely well.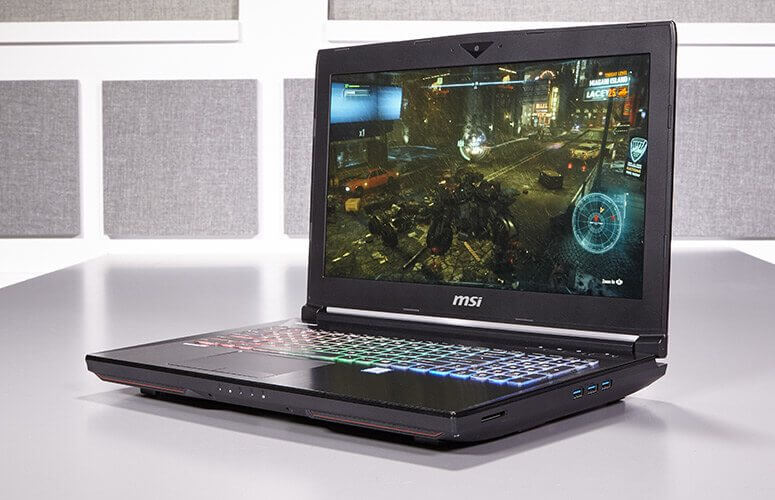 The price is likely to suit most people looking for reasonably-priced VR processing power. It's just a little more expensive than the Alienware, and with an incorporated graphics card, certainly worth the price. The only drawback is that the screen is a little small, at 15.6 inches, but that's not something that's going to trouble you in VR.
Check out the best Amazon deals on MSI GT62
The Alienware 13
This laptop is lean and effective. It has an Intel i7 6500 processor clocking at 2.5 GHz, an Nvidia GTX 960M graphics card, and plenty of memory and storage space.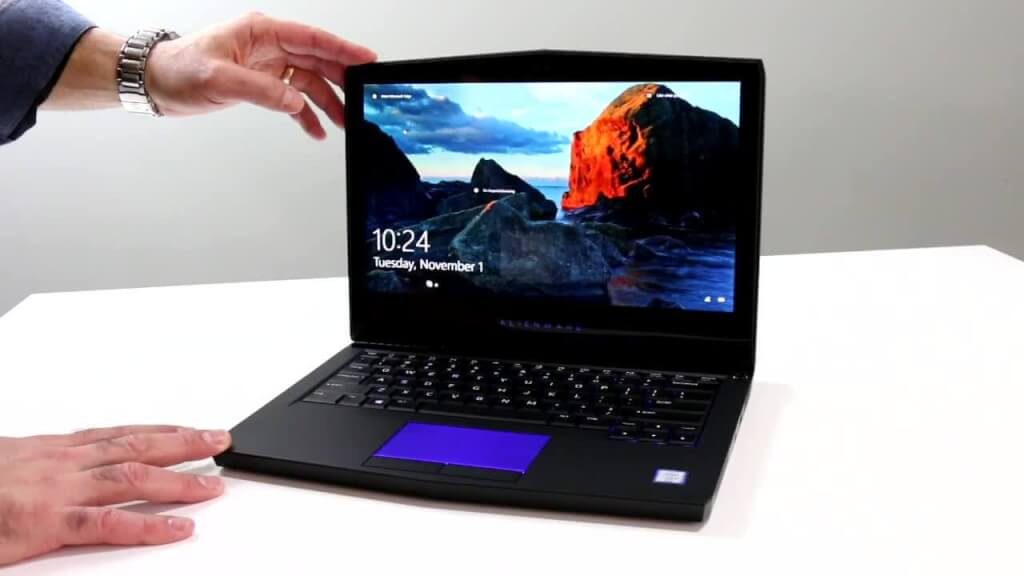 When the MSI GT62 gives you all that, and costs considerably less than the Alienware 13, you may wonder what you're paying extra for, especially as the Alienware 13's screen is even smaller, at 13 inches. In short, what you're paying for is the famous compact construction of the Alienware 13, arguably one of the smallest and most compact laptops that are still capable of handling VR.
Check out the best Amazon deals on Alienware 13
Apache Pro – MSI GE62VR
While MSI has really gone all out to provide a range of high-powered laptops that could effortlessly handle VR, not all of those comes with a price tag that would be within the reach of most people. An exception is the MSI GE62VR.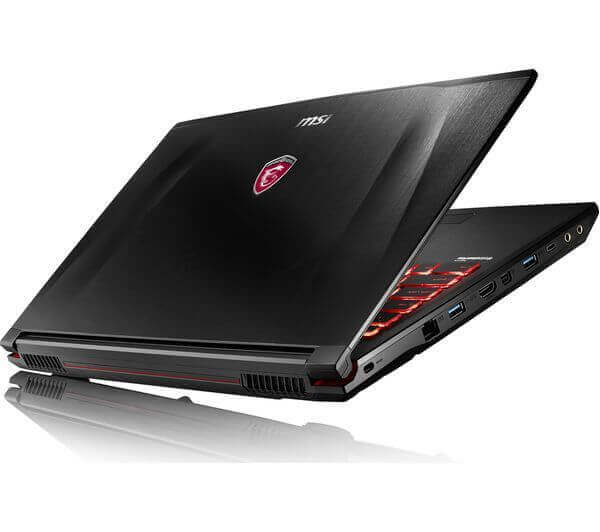 It's an excellent choice, with an Intel i7 7700 processor clocking at 2.6 GHz. That could be powered up to 3.5 GHz if necessary, though the original setting would still handle most VR software. It has a GTX 1060 graphics card, which is perfectly reasonable for VR, and at a cost that is equally reasonable. It also has a 17-inch screen, but that's not one of the really important criteria when selecting a VR laptop.
Check out the best Amazon deals on MSI GE62VR Apache Pro
Razer Blade Stealth – Lightweight at a reasonable price
We're always amazed at how this company manage to make their laptops more compact with every new model they take out. The Razer Blade is both light in weight and exceptionally powerful for its surprise. It's more expensive than the other laptops we've been showcasing here, which is in keeping with what we told you in the beginning about starting with the cheapest laptops first.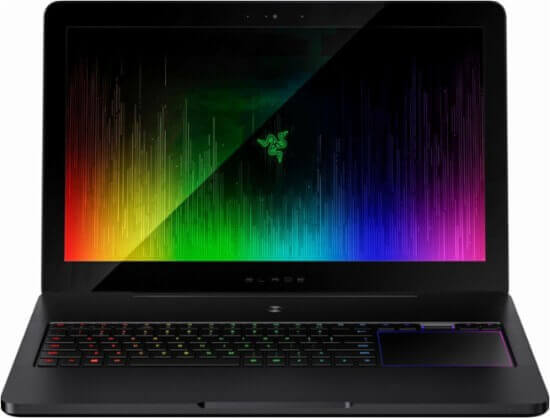 Do bear in mind that the extra price is because the unit is so compact, so we wouldn't recommend this if the price is your only criteria. The cheaper version comes with an i7 7700HQ processor, a GeForce GTX 1060 card, 1TB hard-drive and a 14 inch screen.
Check out the best Amazon deals on Razer Blade Stealth
Massive capability at a reasonable price – Asus ROG G752VS
While the Asus ROG G752VS isn't exactly cheap, it's still within a reasonable price range for a gaming and VR capable machine, and it provides a great deal of value for money, which is exactly why it's included here. While laptops like the Razer Blade charge extra because they're compact, the G752VS costs more because it delivers more raw processing power and graphics capability than the laptops mentioned before.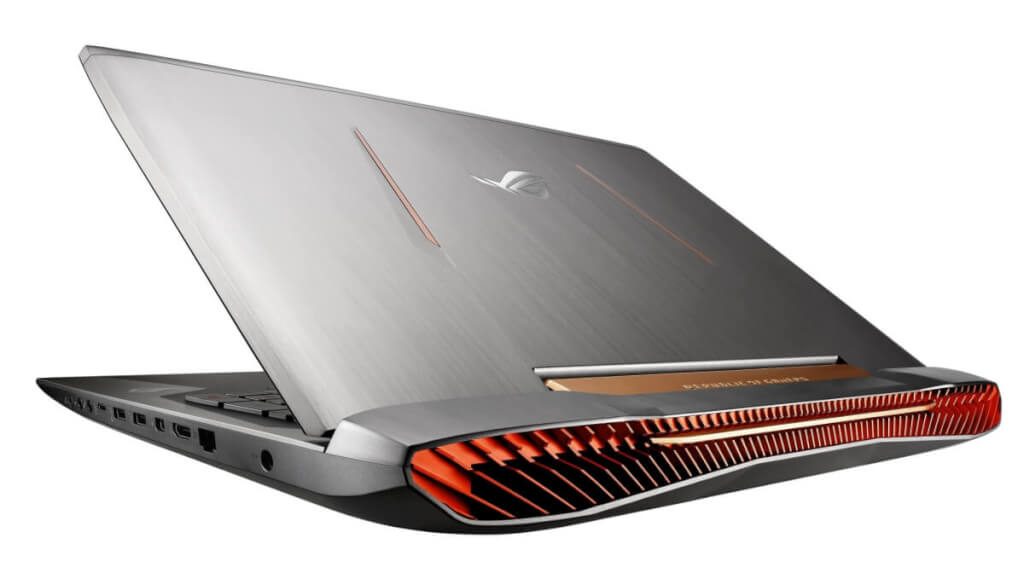 As proof of this, the G752VS incorporates an i7 6700 that clocks at 2.6 GHz, but which can be pushed to 3.5 GHz. The graphics card is a GTX 1070, which is significantly superior to all the previously mentioned laptops. If you need a slightly higher-end machine, this is the one for you, at only a minor additional cost.
Check out the best Amazon deals on Asus ROG G752VS
Asus G752VS (Factory Overclocked)
This is the pick of the lot, and absolutely the finest VR laptop you can get at a price that is still somewhat within bounds. Its Intel i7 6820 provides the raw power that's needed, coupled with the GTX 1070 GPU.vThis laptop will handle pretty much any VR title you throw at it. We wouldn't expect anything less from a beast specs it brings on the table.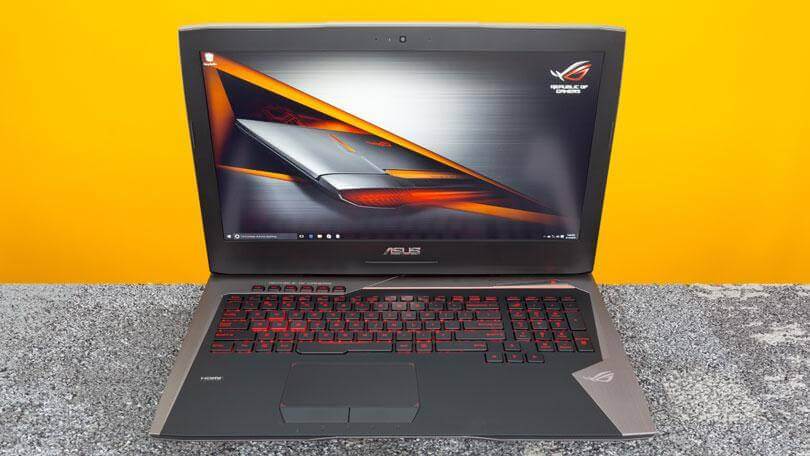 Check out the best Amazon deals on Asus ROG G752VS OC Edition
The Dell Inspiron 15
Dell's Inspiron 15 series of gaming laptops come equipped with a superior graphics card and exceptional CPUs for added punch. This is an optimal setup for those looking for a virtual reality or mixed reality laptop at a reasonable price.
There are quite a few variants of this laptop, but all of them should be within reasonable standards in terms of price. One of the variants that we examined exhibited an Intel i7 processor, coupled to an Nvidia GeForce 1050 Ti graphics card. That's not an optimal configuration for VR, but it's a reasonable one at an equally reasonable price. This variant also includes both a 1 TB hard disk and a 256 GB SDD, which makes for exceptional performance married to more than adequate storage capacity.
While this is one of the more powerful variants, less powerful ones are significantly cheaper. Depending on your needs and requirements, you can opt for either a GTX 1050 Ti graphics card, or the GTX 1050.
Will either of these setups run VR?
Adequately, though of course we recommend that you opt for the more powerful variants if you can afford to. Nevertheless, this remains one of the most powerful and affordable laptops around today. One of the flaws in this laptop is that the RAM uses only one channel. However, you can get around that by adding RAM to the laptop, using the RAM slot provided. The Dell Inspiron 15 undoubtedly provides the best value for money among VR-reading gaming laptops.
Get the best deals on a Dell Inspiron 15 here
---
So there you have it. These laptops are featured in terms of price, with the cheapest ones at the top of the list. While the ones at the bottom cost a little more (they are still reasonably priced in terms of VR capable laptops) they have different features that individual buyers might need – lightweight, a compact size, or, as in the case of the Asus G752VS, pure, unbridled power. Go through them, and choose the one that most suits your needs and budget.