The highly anticipated VR headset from Valve started with the preorder phase on May 1st, but customers will have to wait until fall for the first deliveries. With its specifications, Valve Index is among the best high-end VR platforms. Even though it's comparatively pricey, gamers and VR enthusiasts can't wait to get their hands on it.
Valve Index headset
The Valve is behind the single most significant gaming platform, with Steam serving as its games store. Besides standard PC titles, SteamVR is home of the most extensive collection of virtual reality PC games.
High framerate and impressive FOV
The most essential component of a VR headset is the screen, and the Valve device comes with dual 1440×1600 RGB LCDs. The company chose LCD over OLED because of its structure that brings up to 50% more subpixels. Valve claims this will result in greater sharpness, and the fill factor is better than OLED, which will reduce the screen door effect. Unlike other products, the Valve Index has two separate LCD panels that are positioned at around 5-degree angles. This plays an integral part in an enhanced field of view. The system also has a new type of slider, which can adjust and bring the headset lenses as close to customers face as possible with the eye relief knob. In cooperation with IPD or the distance between eyes adjustments and canted optics, the Valve Index will have up to 130 degrees FOV.
Another boost in this headset's specs comes with higher frame rates. The Valve Index runs natively at 120Hz but can work at 90Hz and even in experimental 144Hz. Higher framerates bring a lot of good stuff like improved experience, realism, and visual comfort, but this also means you will need a more powerful GPU to run VR games smoothly at 120Hz and headsets high resolution.
Between headphones and speakers
The Valve Index features a new audio solution that is close to ears like headphones, but without he need for earbuds. They placed speakers over the ear, and there are a couple of arguments why they opted for this solution. Without physical contact, players can enjoy longer sessions without discomfort for the ears. Additionally, Valve claims that this feature means users will be able to enjoy a sense that virtual sound comes from the environment.
Design
A lot of thought was put into the fabric and other features that contribute to comfort. The headband and headset can be adjusted for your head size, face angle, and ear position, and when paired with the IPD adjustment options mentioned earlier, this makes for outstanding comfort. The material that touches your head is high-quality, woven antimicrobial fabric with a soft feel. The face gasket is replaceable and has a magnetic interface. This means it will be easy to clean, and Valve encourages third-party vendors to offer after-market mods. The set has a halo-style headband with a wheel and an overhead strap.
On the front part of the headset Valve installed two RGB cameras with stereo passthrough options. The cameras are made for computer vision, moving the headset a step closer toward AR, but those cameras are not for inside-out tracking.
The Valve Index has a front expansion slot called Frunk, which includes USB 3 port, and the idea is that modders can add some flair and design add-ons to the headset.
Knuckles Controllers
Just like a hybrid audio solution, Valve Index knuckles controllers fall somewhere between HTC Vive Touch controllers and a completely new experience. The palms of your hands will be tightly secured with a strap, so you wear and not hold your controllers.
The hand straps allow you to use your hand for gesture controls. If you open your hand, you will drop or throw an object. The body of the controllers allows for grip input with built-in force sensors. You can touch it or go all the way to firm squeeze. There are a lot of ideas for using these inputs, from grabbing an object to actually squeezing them in Virtual Reality.
The controllers also have standard gaming buttons, triggers, and thumbsticks. The oval track button features force and capacitive sensors that let users employ it as a trackpad, scroll wheel, or button with haptic feedback.
Base Stations
Valve chose outside in tracking with its base stations set up, claming that this provides optimal fidelity and VR quality. The new Base stations 2.0 have better range, improved field of view, and enhanced scalability. The basic setup consists of two Base stations. If you have a blind spot, you could add the third, and if you want to use the maximum space allowed 10×10 meters, you will need the fourth station.
Index stations improve already great SteamVR tracking technology. The laser from the base station sweeps 100 times a second to track sensors on the headset and controllers. This high-frequency scan ensures the highest sub-millimeter resolution and provides excellent performance. The Index Valve Base stations can be used with 2.0 tracking hardware, which also includes HTC Vive Pro headset. The range of the station is an impressive 7 meters, and the field of view is 160º x 115º.
Valve Index Specifications
Display: Dual 1440×16000 LCD
Framerate: 80/90/120/144 Hz
Field of view: Up to 130 º
IPD: 58mm – 70mm range physical adjustment
Connections: 5M tether, 1m breakaway trident connector, USB 3.0, DisplayPort 1.2
Tracking: SteamVR 2.0 sensors (compatible with SteamVR 1.0 and 2.0 base stations)
Audio: Built-in 37.5mm off-ear, frequency response 40Hz-24KHz, Impedance 6 Ohm
Microphone: dual-microphone array
Cameras: stereo 960×960 pixel, RGB
Best accessories for Valve Index
The Valve Index full VR Kit will go for $999 or 1.079 Euros, and it includes headset, controllers and two base stations. If you already have Base Stations, you can choose the Valve Index headset with controllers package for $749. There are also options for buying components a la carte. The Valve Index headset costs $499 by itself. Controllers go for $279 and Valve Index Base stations are $149. Keep in mind that these are introductory prices and they could change at any time – either moving higher or lower.
Whichever option you choose, you will need a high-end PC to play VR games, especially in 120 Hz on 1440×1600 resolution. Minimum system requirements include a dual-core CPU with hyperthreading and Nvidia GeForce GTX 970 or AMD RX480. Realistically, you will need at least GTX 1070, and you will want Core i5 or Ryzen 5 or 7 with more than recommended 8 GB of RAM.
Valve encourages third-party add-ons for Index VR headset. We expect a flurry of accessories after the official start of the sale. But there are already some exciting additions to the new headset from Valve.
Gigabyte GeForce GTX 1070 G1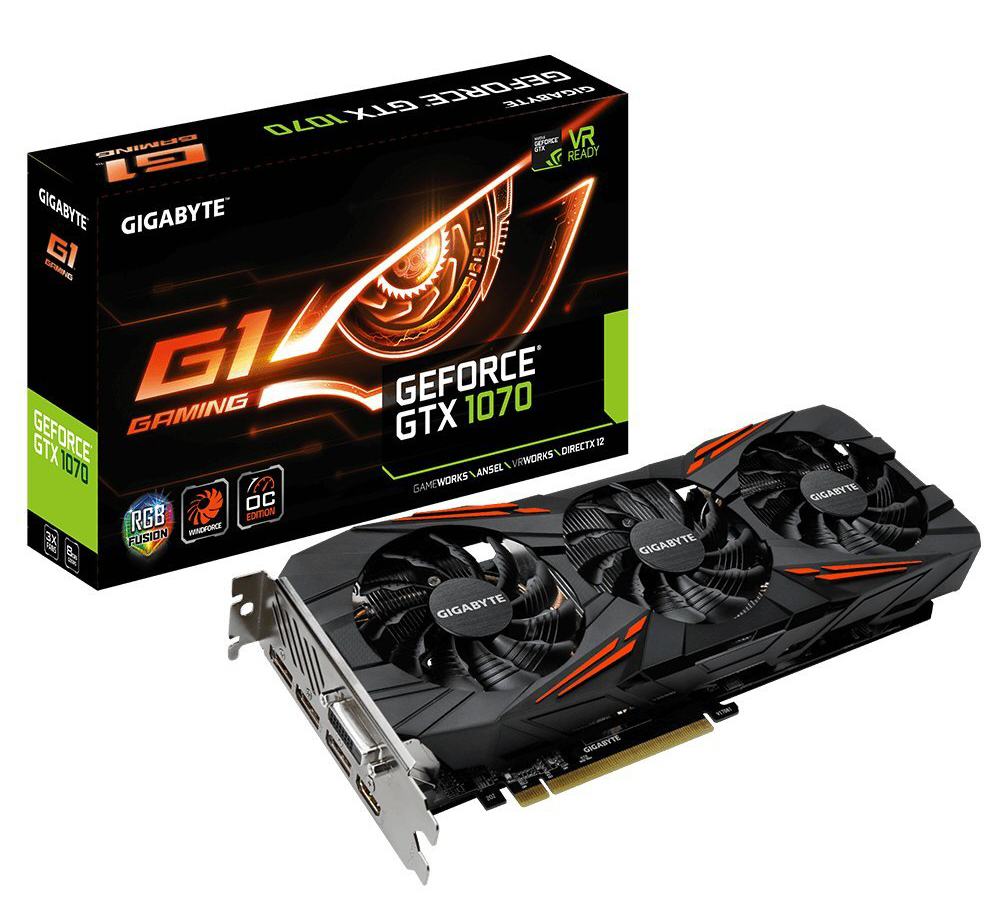 If you already don't have a VR ready GPU, Gigabyte GeForce GTX 1070 G1 is a good starter with a great price to performance ratio. For full VR enjoyment on 120 Hz high-res Valve Index displays you can go with GTX 1080, or newer 2070/2080 or even 2080 Ti graphics cards. But if you want to keep your budget at bay, this card is an excellent choice. Gigabyte GeForce GTX 1070 G1 has 8GB DDR5 memory with 256-bit memory interface. GPUs clock goes up to 1822 MHz. The card has DisplayPort 1.5 so its compatible with Valve Index VR, and it supports up to 7680×4320 resolution. You should get solid performance in VR games.
---
HTC Vive Base Station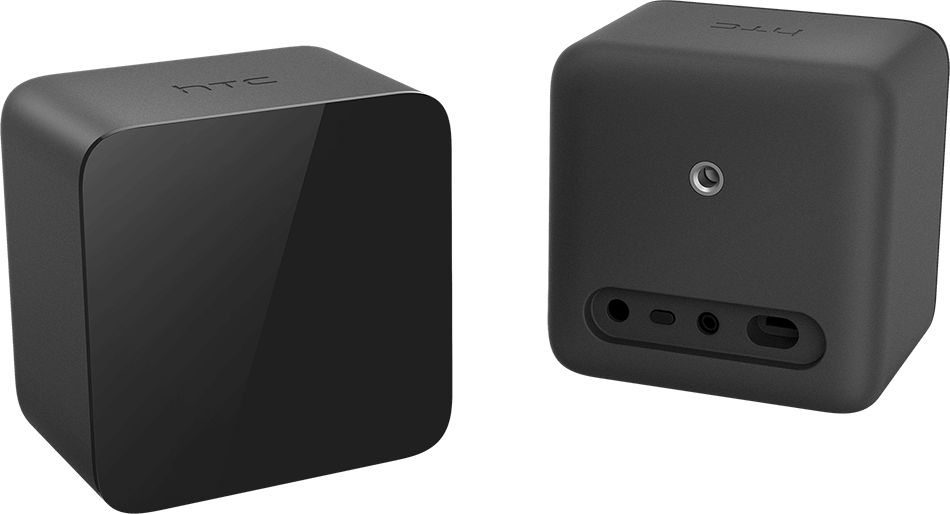 The modular nature of SteamVR and Valve Index can come in handy if you need to upgrade your VR kit with another Base Station. The HTC Vive station has version 2.0 tracking, it's cheaper, and has reliable performance. It tracks headset and controller location, and it is an excellent alternative to original Valve Index Base Stations.
---
Fovitec – 1x 7'6″ VR Gaming Lighthouse Mount Stand Kit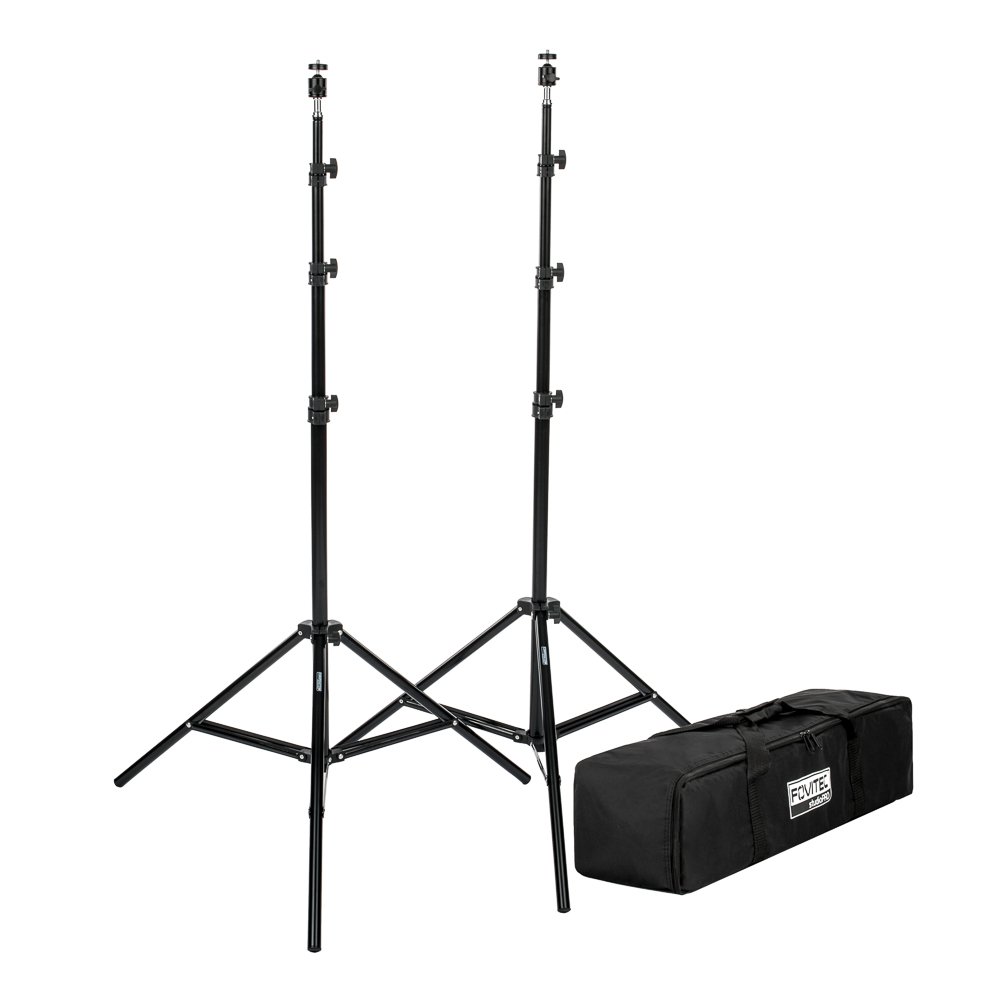 This mount stand is one possible solution for ideal placement of the lighthouse base stations. The package contains two VR lighthouse stands, two tripods mini ball head mounts and carrying case. These stands were initially made for HTC Vive and are able to position of base station at least 6 feet in height that is necessary for forming playing area. It offers durable, lightweight aluminum construction and can hold up to 11 lb. Customers feedback is mostly positive, and most of the praise goes to stability.
---
Metal Adjustable VR Light Stand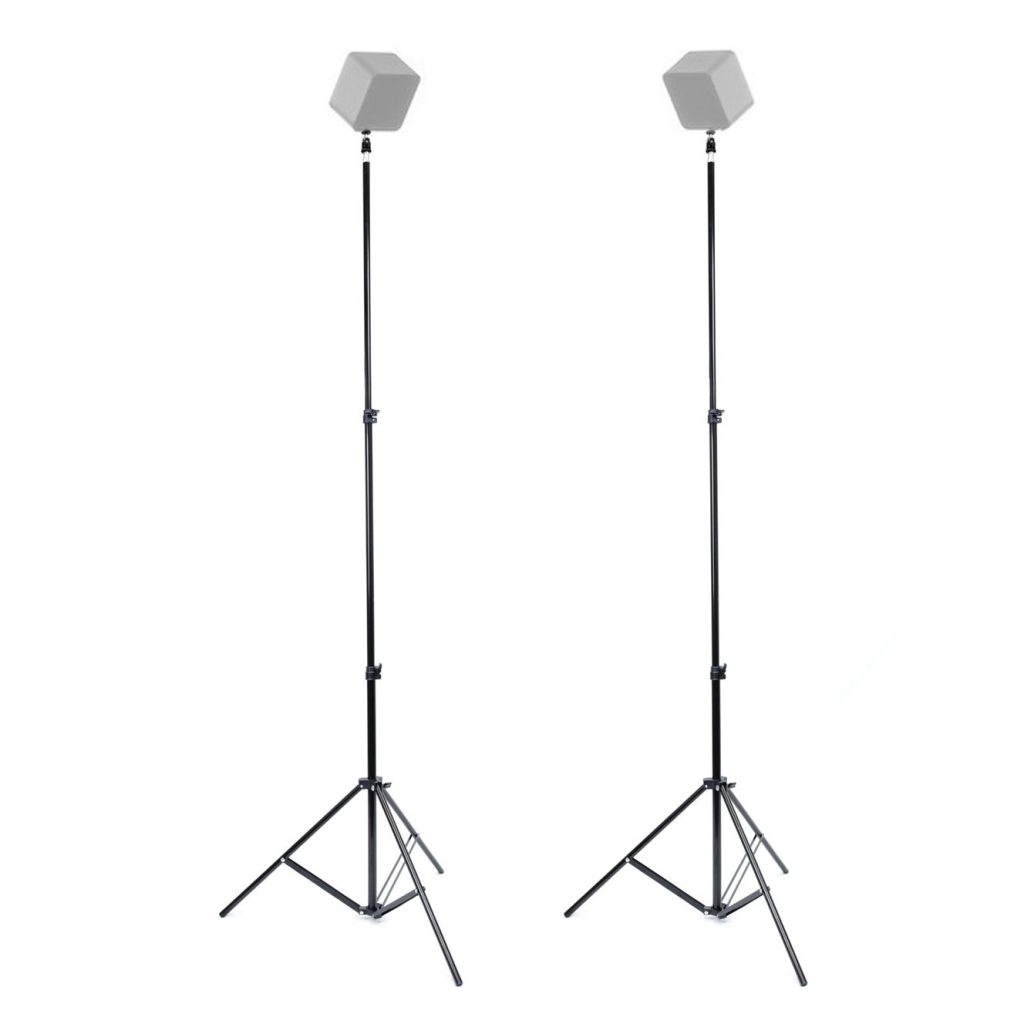 The Foto&Tech 2PCS 75″/190cm Metal Adjustable VR Light Stand+1/4is another solution for base stations placement. It supports VR Lighthouse and cameras with the standard ¼ inch thread that fits both photographic equipment and HTC Vive Lighthouse. Made out of aluminum alloy, this stand is lightweight with only 2.5 Lbs. It has a mini ball head with 360-degree rotation. The package contains two stands. This item boasts a perfect rating, but as there are only two reviews so far, it's possible that this could change.
---
AMVR VR Stand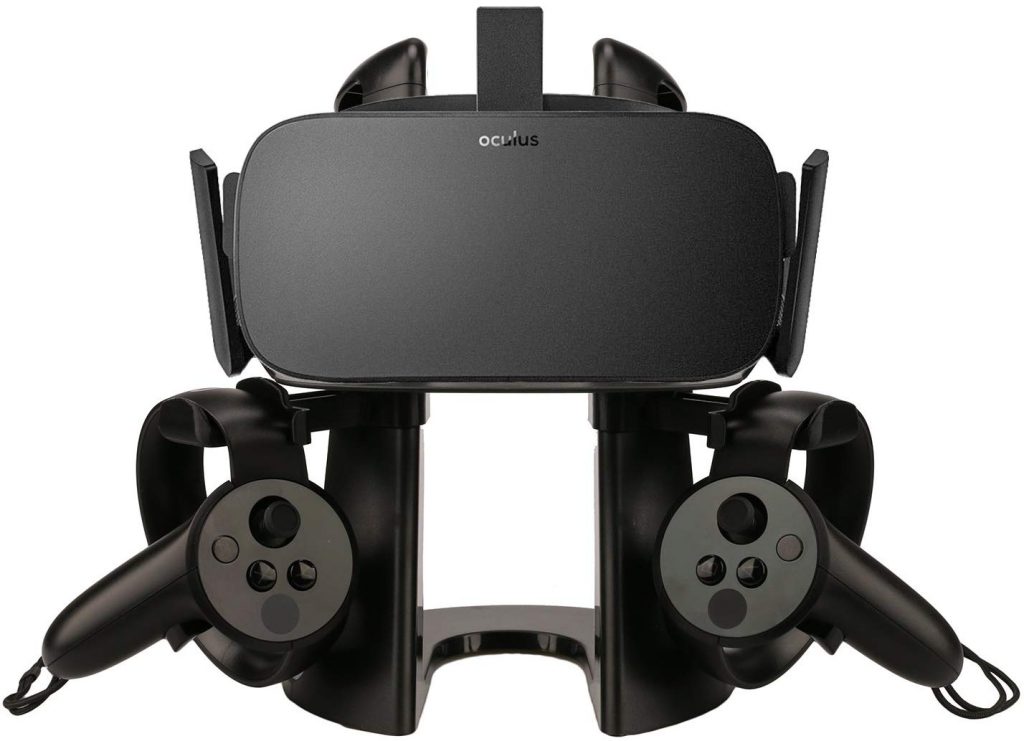 A VR headset package is a lot of fun, but when idle, it can be rather messy on your desktop with a headset, cables, and controllers. A great way to organize your playing area is with a VR stand like this headset display holder made initially for Oculus Rift and Rift S and their Touch controllers. It can support other VR headsets, and since Valve Index controllers share a similar physical design with Vive, this is an excellent option. The only drawback is the price.
---
Snakebyte Headset Stand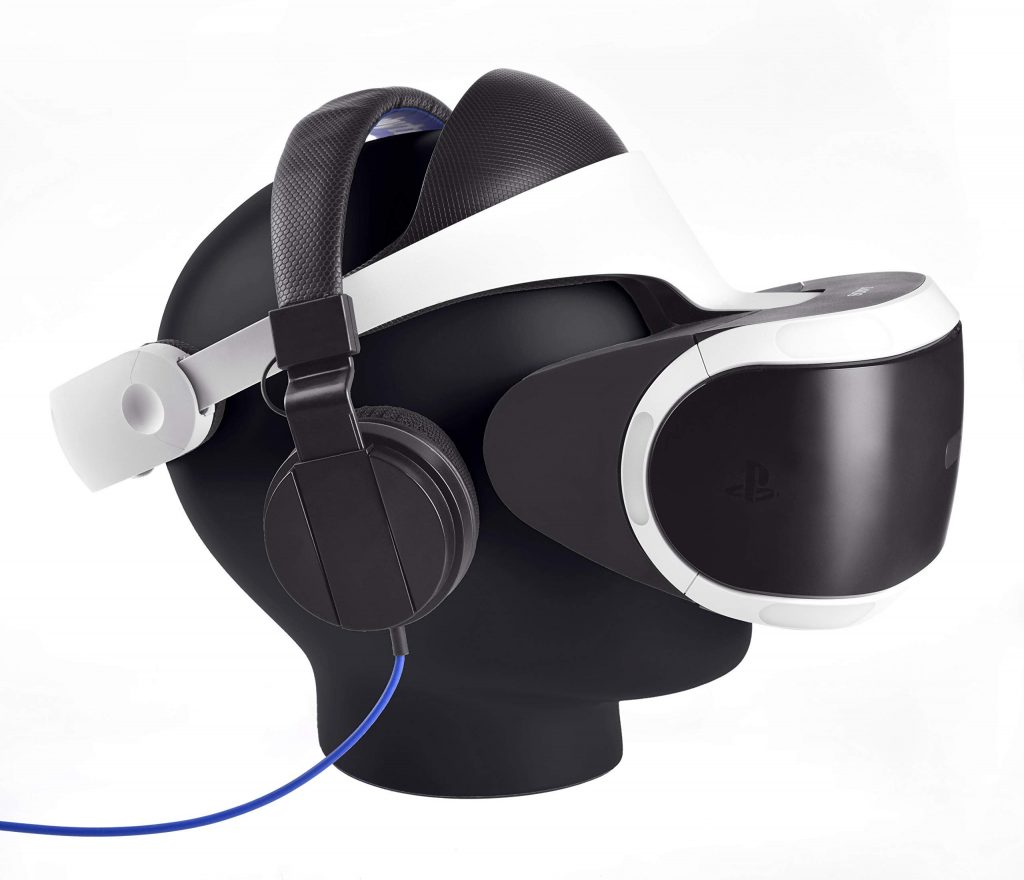 Another VR headset stand comes from Snakebyte, and it has an attractive design that features a plastic head that stores your Valve Index in its natural position. The stand can store your headphones as well; also, it has a larger base so it won't tip over. The Snakebyte Headset Stand is compatible with most VR headsets out there.
---
AFAITH VR Stand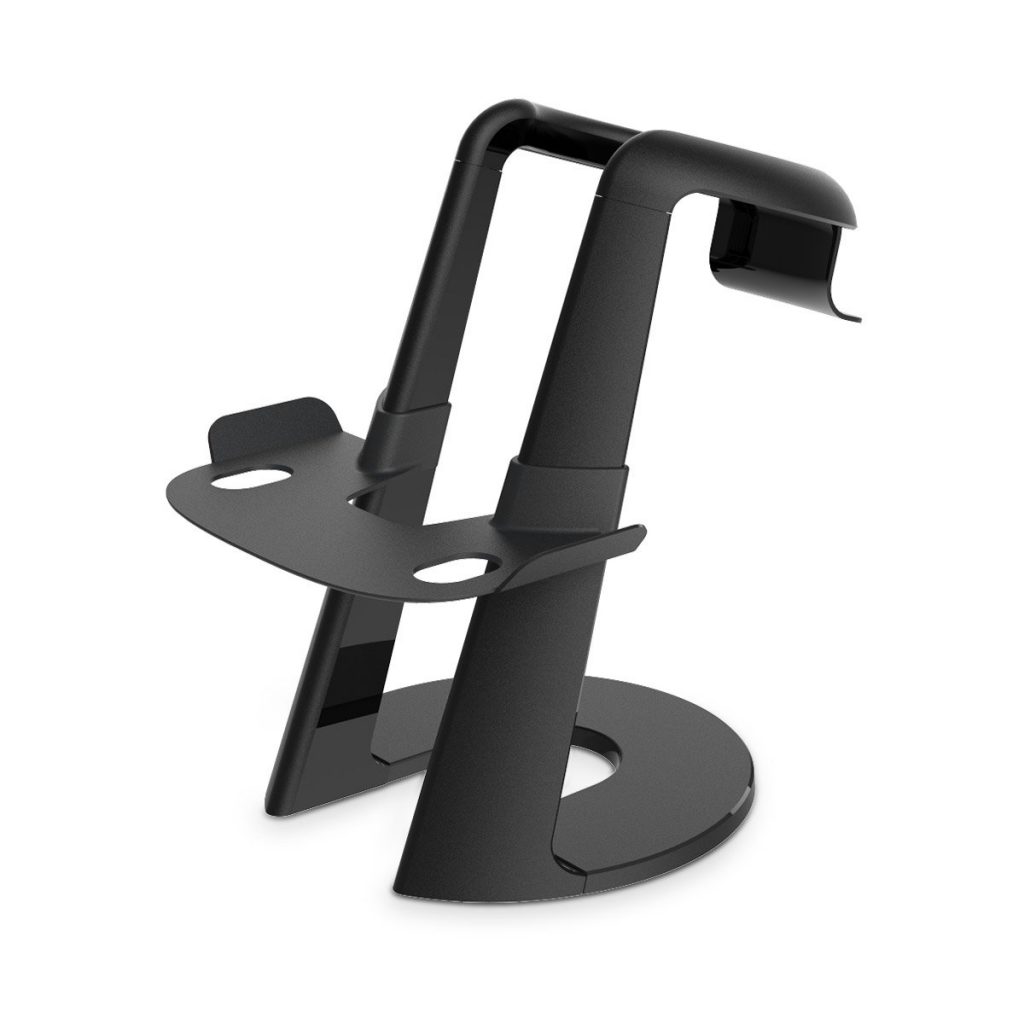 One of the cheapest VR stands, this one from AFAITH is made of black plastic and can hold most VR headsets. It has an easy three-step assembly ad detachable design for secure storage when not in use. Besides being affordable, it also has excellent customer feedback.
---
Bottom line
Valve Index is in the preorder phase, and it is sure to offer a high-end VR experience that's comparable with HTC Vive Pro. Many adjustment options, especially for IPD, an attractive audio solution, and superb technical specification make Index one of the most anticipated VR headsets. The price might deter some users or encourage them to save up, but the Valve brand as a home of the biggest VR games library is a strong asset.