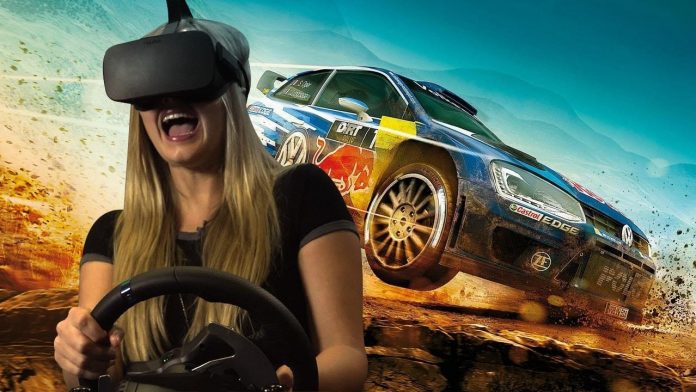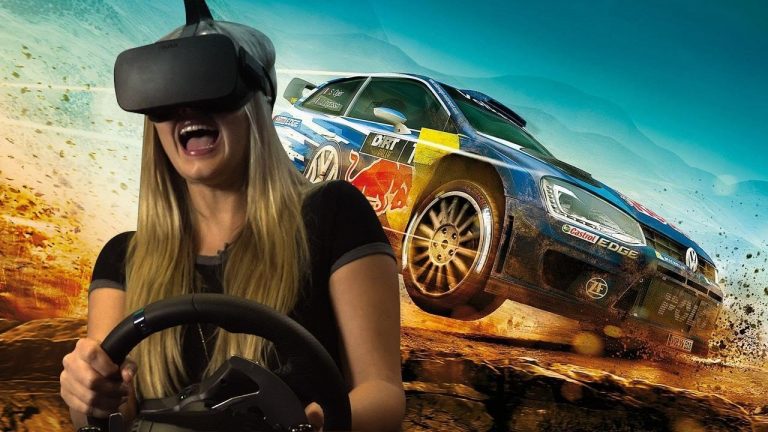 The world of virtual reality (VR) is growing daily and racing games are part of that development. The gaming aspect gives user ability to immerse themselves into that virtual world and interact with it. The VR gaming market is so rich with racing games and all of them are impressive. If you are a gamer, sometimes you can get confused as to which game to choose and you can be tempted to play all of them and get that experience which comes with every game. This article focuses on the best VR racing games which can give you maximum entertainment.
DriveClub VR

This is a popular VR racing game which has been on the market for a while. Some of its earlier generations have been praised and what to expect in this new version of the game is nothing more than the excellent experience. It has many ways of playing it including the straight-up multi-car races. It also features some specific events such as Drift contests. The car has an engaging cockpit view which will get you totally absorbed in the game. You can also look sideways as you drive giving it such a compelling feeling.
DOWNLOAD: PSVR
Race The Sun (RTS)
This is one of best VR racing games which has come into the world of PlayStation. It has become yet another potential candidate for Games Made for VR awards. The game is all about racing a desert craft which is powered by the solar energy against a fast-setting sun. While in the game, you must keep in mind that shadows are your greatest enemy and you know what it will be if darkness comes. There are various modes of the game which you can select, but be sure that each one of them gives an unforgettable experience.
DOWNLOAD: Steam
Dirt Rally VR
Dirt Rally has made its way into the list of best VR racing games to play in 2018. This game is lucrative and can turn your feelings in a matter of minutes and throw you into the world of unreality. This game will attract any professional gamer and many would download it to get that gaming experience of the century. It suits those with PlayStations on the shelves where they can switch to for great entertainment. This racing game has become popular among gamers as it perfectly simulates real-world car racing. Dirt Rally a bit challenging to master just like many other VR games out there. But after a few sessions, you will be in full control of the game.
Project CARS

This VR racing game is best known as one which is most stunning compared to its equals in the market. It is wonderfully designed with tons of options and controls which will make even the racing professionals blush. This game has many versions and if you have an interest in it, then go for the Game of the Year Edition. It comprises of all the DLC packs and many additional cars which will make you appreciate the value of your money. As a gamer looking for a new experience, look no more!
Need for Speed – No Limits VR
This is one of the most popular and the best VR racing games that you must have heard of even if you are not a regular gamer. It is developed by the Electronic Arts and can be played on high-end mobile VR devices such as Google Daydream or Samsung Galaxy 8. This VR game allows the players to simulate most of the realistic racing car models which are available in reality. Such cars include the Lamborghini Aventador, Subaru WRX STI, BMW M4 Coupe, among many others. Another stunning feature of this VR racing game is the 12 different tracks that are found in four different locations. Each of them will give you a new experience.
DOWNLOAD: Google Play | App Store
Assetto Corsa
If you are looking for the most realistic VR racing game, then go for Assetto Corsa. It is regarded as the best racing simulator. This game brings the real-life car racing into the virtual world with a virtual environment much like the one existing in reality. The popular tracks that you will interact with include the Monza, Silverstone, Imola, Spa, Brands Hatch, and Mugello. In terms of the cars, a gamer has limitless options and he or she can just go for the favorite model which has all the specifications of the real car.
DOWNLOAD: Steam
Project CARS 2
This is the most expensive of the best VR racing games you will find in the market, costing around $60. However expensive it is, you will never stop to appreciate the value of your money as it is worth. It features more than 180 licensed cars from renowned manufacturers from across the globe. All the cars that you will come across have that perfect property and have been tested by the experts and verified that they give the best simulation experience. The game is rendered in superb 5K quality which makes almost all of the realistic and immersive experience a reality.
DOWNLOAD: Steam
iRacing
iRacing might not be at the same caliber of some of the biggest titles featured in this list, but it still a fantastic VR racing game of its kind. It has a feature which allows you to join online racing leagues and also take on opponent racers from all over the world. You just have to make your subscriptions to enjoy this fantastic feature. How would you feel beating other professional racers? iRacing has popular tracks and mechanics which allow you set up your tournament. Try it out and you will be drowned in it in a moment.
DOWNLOAD: Steam
Gran Turismo Sport (GT Sport)
Gt Sport is another VR game featured in the list of the best VR racing games which brings you the virtual world you missed from other games. It has different modes which put you into an intricately detailed dashboard of different types of vehicles. Using its various modes, you can choose your tracks, set time of the day, and also visit VR Showroom which will give you a chance to look at some of the expensive cars which are impossible to own in real life. For true-to-life racing experience, go for nothing but the GT Sport.
DOWNLOAD: PSVR
Sprint Vector
To wrap up the list of the best VR racing games, let us jump into the details of Sprint Vector. This is another racing game where you don't compete against other racers. Instead, you have to use your top skills on the dual PS Move Controllers to maneuver your way through rugged track which has occasional gaps and obstacles which you have to avoid at all cost. You are also supposed to negotiate sharp corners and bends while exploiting the use of brakes. This game also give your hands enough exercise as you have to continuously swing them around. It is a good experience.
Which is your best VR racing game?
It is now up to you to get experience in playing VR racing games. Do not limit yourself to a particular game when you are already introduced to a number of them. Go ahead and explore your virtual reality world.