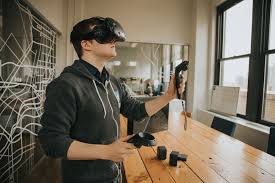 The goal that virtual reality headset manufacturers will be trying to accomplish in near future is making their devices wireless. The ability to enjoy VR without having to worry about wires will significantly improve the level of immersion. There is an option to make your HTC Vive wireless, available today, using TPcast wireless adapter, but there are also some alternatives that will be market-ready soon like DisplayLink XR.
TPCAST Wireless Adapter for Vive
When you first get and set up TPCAST accessory, which makes your HTC Vive a wireless headset, the feeling of freedom while immersed into virtual reality will be the first striking impression. The cables which connect the HMD to your PC aren't just a trip-over hazard, but also notably limit your movement and can make your room look like a mess unless you've used some of the cable management tricks. With TPCAST Wireless Adapter, you can perform more sudden moves whether you are crouching, dodging attacks, or swinging your weapons in virtual reality.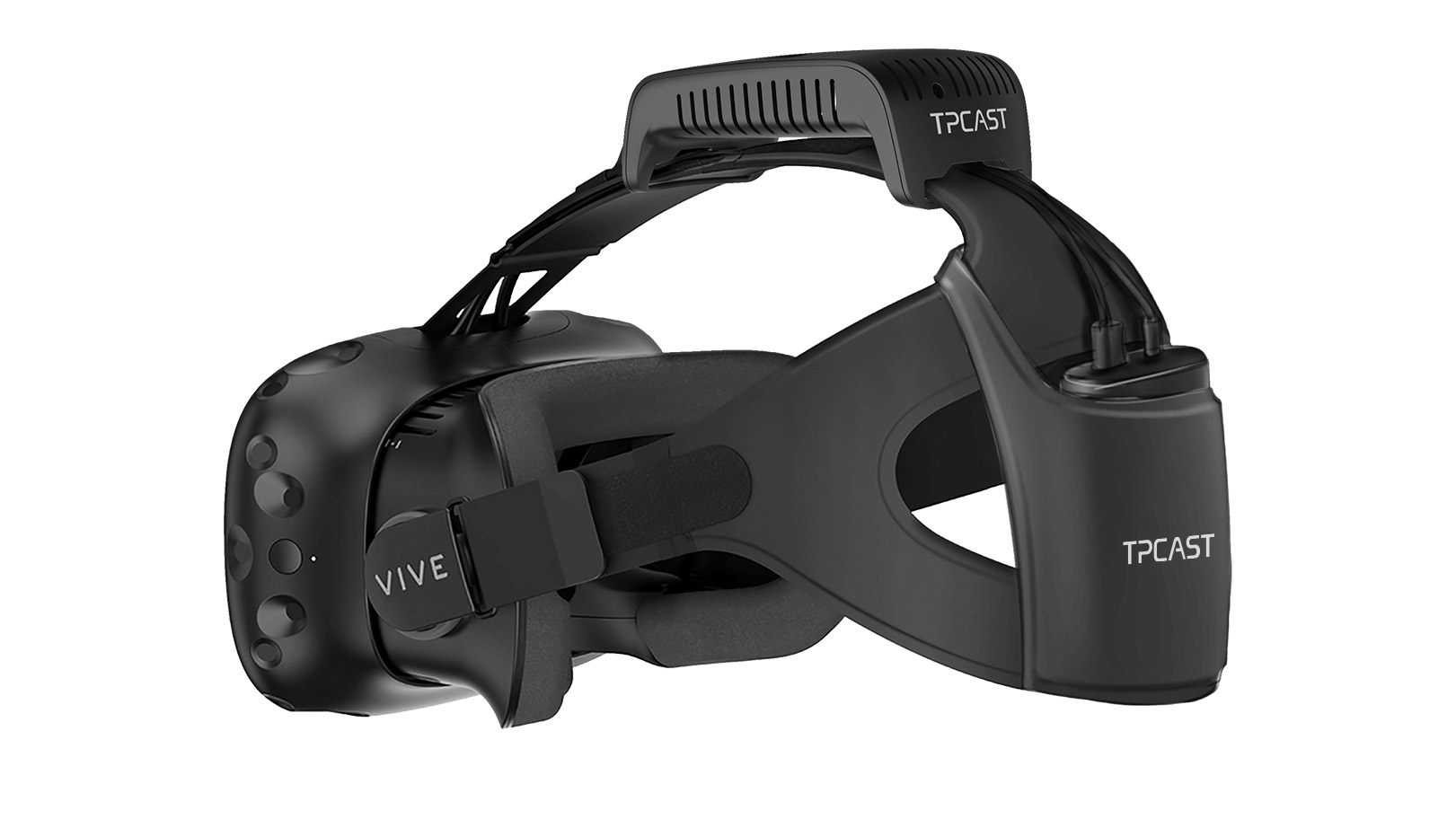 The first announced price of this HTC Vive add-on was set to $249. However, due to its 20100 mAh battery, air shipping isn't allowed, so transport costs have massively grown. The developer Mag P90 explained the issue on their official website product page, where you can make inquiries about TPCAST Wireless Adapter, which is now sold at the price of $599, but is available for a little less than $500. In the shipment you will receive a transmitter, receiver, 20100 mAh battery and its adapter, router and the necessary cables.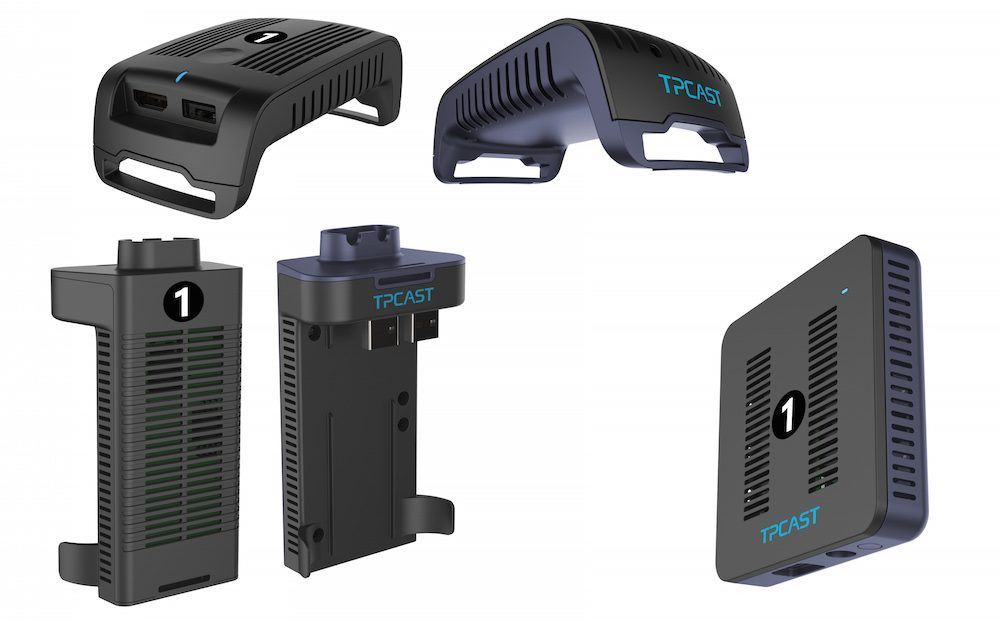 In terms of video/audio fidelity and latency, the most important factors by far, TPCAST delivers. Battery can last up to 4 hours of gameplay, and charging it takes at least 8-10 hours. WiFi issues may occur with lowered connection speeds, but this is easily solvable if you press a button on the TPCAST hardware designated for WiFi usage optimization.
Wireless HMDs are the future of VR. TPCAST provides a liberating VR user's experience, The ability to freely walk around, or even kick back and relax on your bed while watching a movie in Bigscreen may just be the thing you felt that HTC Vive was lacking.
Buy TPCAST Wireless Adapter for Vive on Amazon
Upcoming alternatives that will make your HTC Vive wireless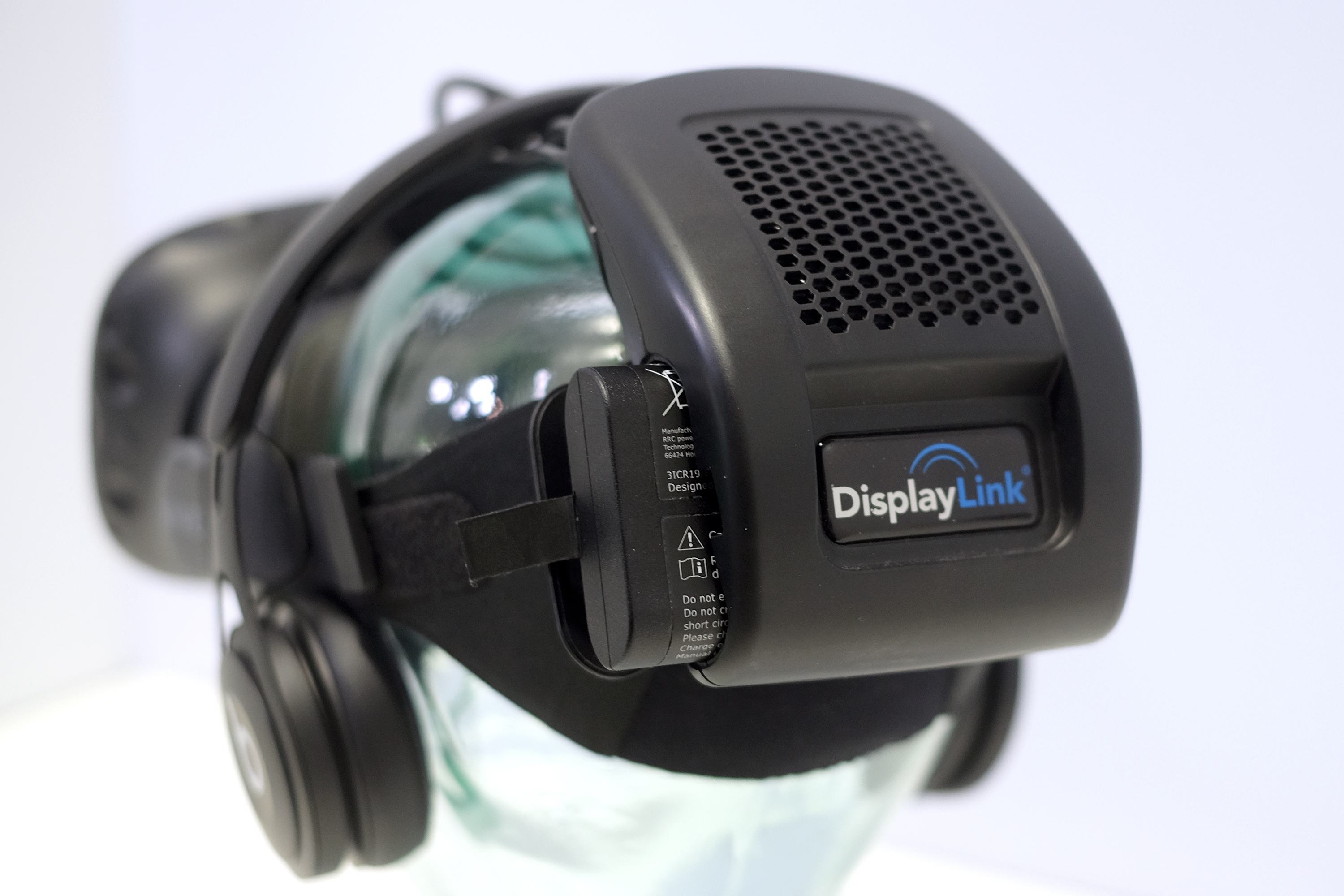 We already mentioned the device that is being developed by DisplayLink – DisplayLink XR. They had their beta version showcase earlier in 2017 at Mobile World Congress, together with the competition – TPCAST, and the general impression was that even though DisplayLink XR seemed to be up to par with TPCAST, it was further away from the market-ready version. The latest announcement by the company is that the product will be ready for sale "by Christmas", which leads us to believe there may be some delays. Be it as it may, the best way to get freshly updated information is by visiting the official website.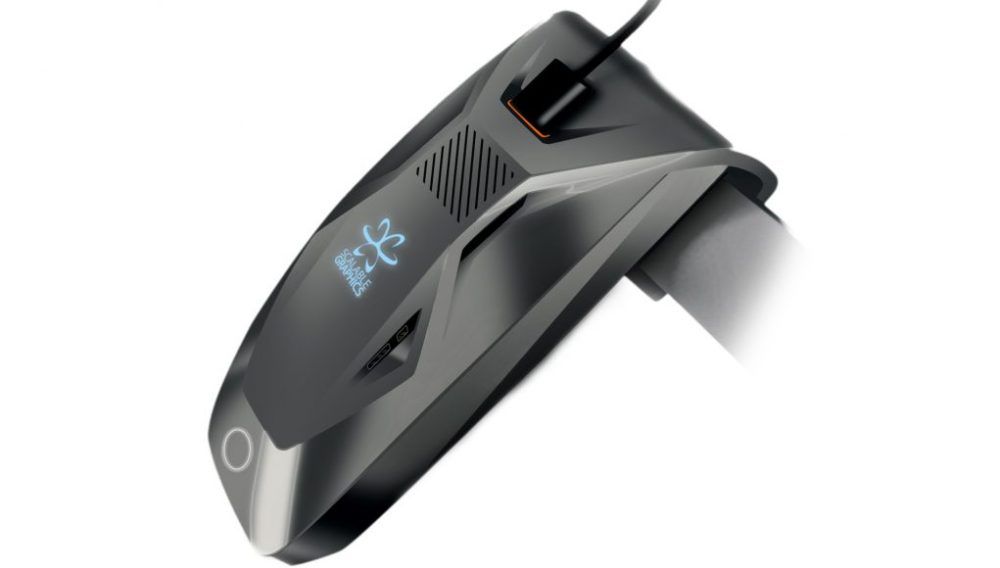 Another announcement you should keep an eye on, as engadget reports, is Intel's wireless HTC Vive add-on, promising the best wireless VR connection up to date. Guess we are just gonna have to wait and see!