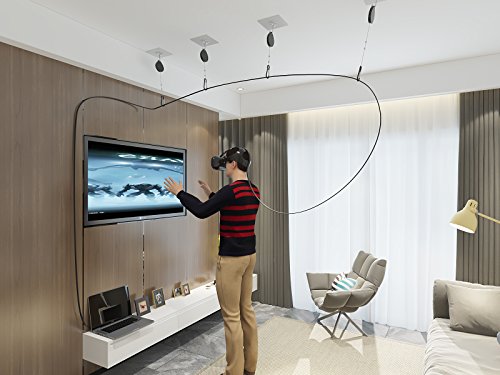 The standard cable that comes with your HTC Vive or the Vive Pro is approximately 6 meters or 16.4ft long. That sounds pretty impressive but 6 meters is not that far once you start to get active on your chosen game. Especially when you consider how many times you twist and turn, 6 meters of cable will quickly get wrapped around you and other items in the room, giving you no room to play.
If you're not sure of exactly where you are n the game space then you'll find it's much easier than you think to end up hitting your computer. That's not a scenario you even want to think about. 
This problem is compounded if you decide to use a cable suspension system. Having the cables suspended above your head will make them less likely to become tangled and help you to enjoy the game playing experience.
Of course, if your cables need to go up first and then hover over you before dropping down to your helmet, 6 meters may not even be enough to get to your playing point, never mind allow you to move around.
The good news is that these cables can be extended, allowing you the freedom to enjoy the virtual reality experience.
However, it should be noted that the cables on the HTC Vive are different from those used by the HTC Vive Pro, they're not interchangeable!
The Vive actually consists of 3 cables that are usually bonded together to make one. This does give you the option of using long individual cables instead of extending the ones you have.
This is not an option with the HTC Vive Pro which utilizes one cable with Display port ends that allow the transference of audio and visual.
The Skywin HTC Vive Pro Extension Kit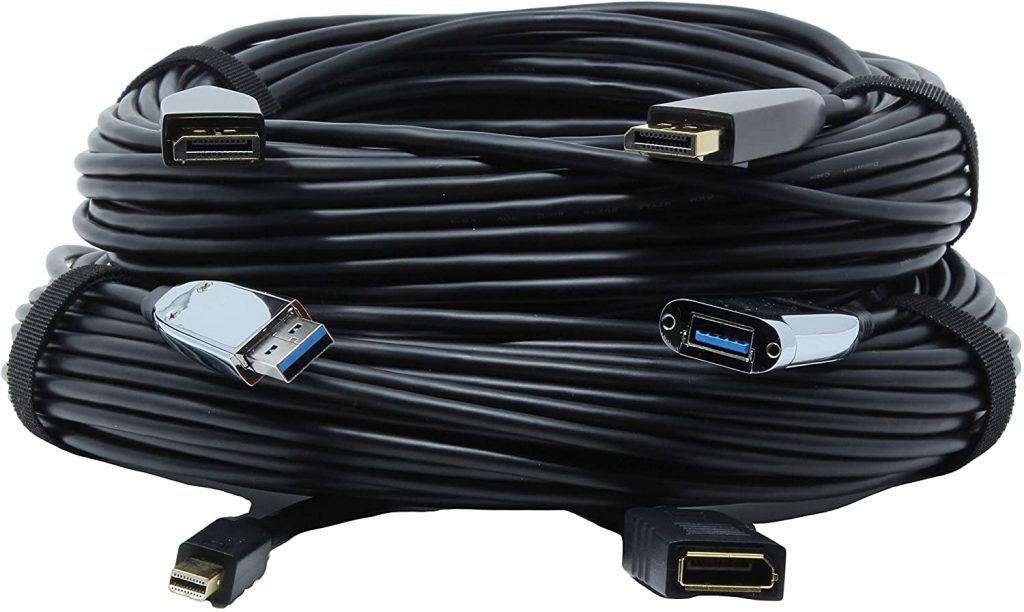 This is a great extension cable for the Vive Pro. It is 20 meters long, that's approximately 65 feet. The cables are fiber optic and there are actually 3 different cables, one is the main display port cable that replicates your original one, but is much longer. The other is a USB 3.0 cable with male and female ends and you'll also find a male display port to female display port adaptor. This allows you to connect to your PC before using the extension cable to reach your desired location for the headset.
The cables are all plastic coated to protect the fiber optics inside and ensure they work for an extended period of time. It weighs 3.11 pounds, another good reason to have it coming from above. If you bring the cable up from the floor you'll notice the pull of it after several hours of gameplay.
It's unlikely that you'll need 20 meters of cable but having the option available does make it easier to ensure you never trip over or tangle yourself in the cable. That's definitely a bonus, as it avoids the risk of smashing into your computer while in a virtual world.
---
HTC Vive Pro – Extension Cables
There appears to be a lack of 3-in-1 extension cables for the Vive. This means your best option to extend the range of your Vive is actually to invest in three separate cables.
While you can leave these cables as individuals, you can also bind them together with cable ties or tubing. But, if you use cable ties don't make them too tight as this could damage the inner cables.
USB Extender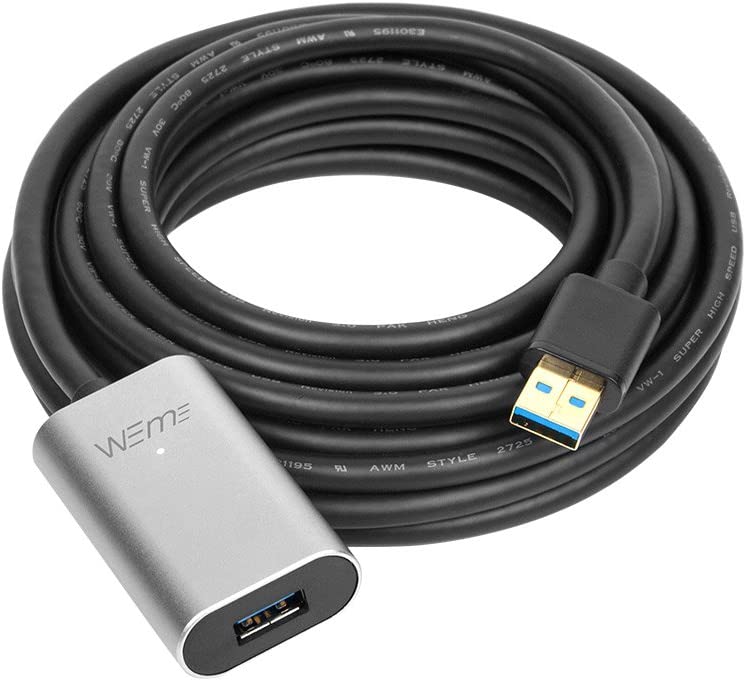 This USB 3.0 extension cable is 16.4 ft long, (5 meters). That means you can double the range of your standard cables. It has a male end and a female end, helping to ensure that you can use it with the standard cable or even a second extension, effectively increasing the length of your USB cable capability to 15 meters.
Because this cable is 3.0 it can handle data transfer speeds of up to 5Gbps, making it capable of handling the images and data going from your computer to your headset.
The connectors are also gold-plated to ensure the best possible connectivity and a lack of signal interference.
---
HDMI Extension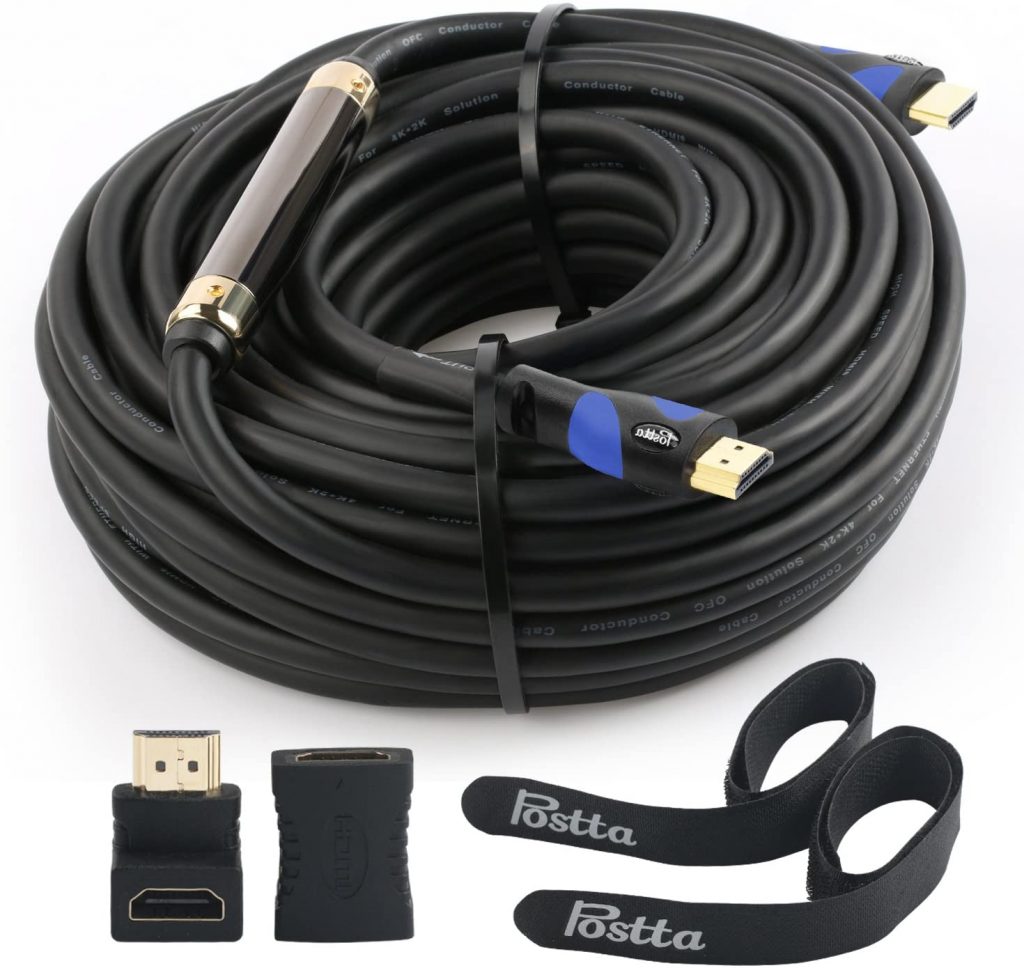 If you want real distance you should consider using this HDMI cable, it's an impressive 75 feet long and comes with a built-in signal booster to ensure the quality remains high. As well as having standard HDM ends the cables come with two adaptors and soft cable ties to ensure your cable is secure, wherever you decide to position it.
 It should be noted that this is a 2.0V ultra-high-speed cable made with high-quality PVC. It's even rated for wall installations although this isn't usually necessary for your Vive usage. The cable is designed to be durable and wear-resistant and can transfer data at up to 18Gbps. That should be enough to keep your virtual experience enjoyable.
---
Power Cable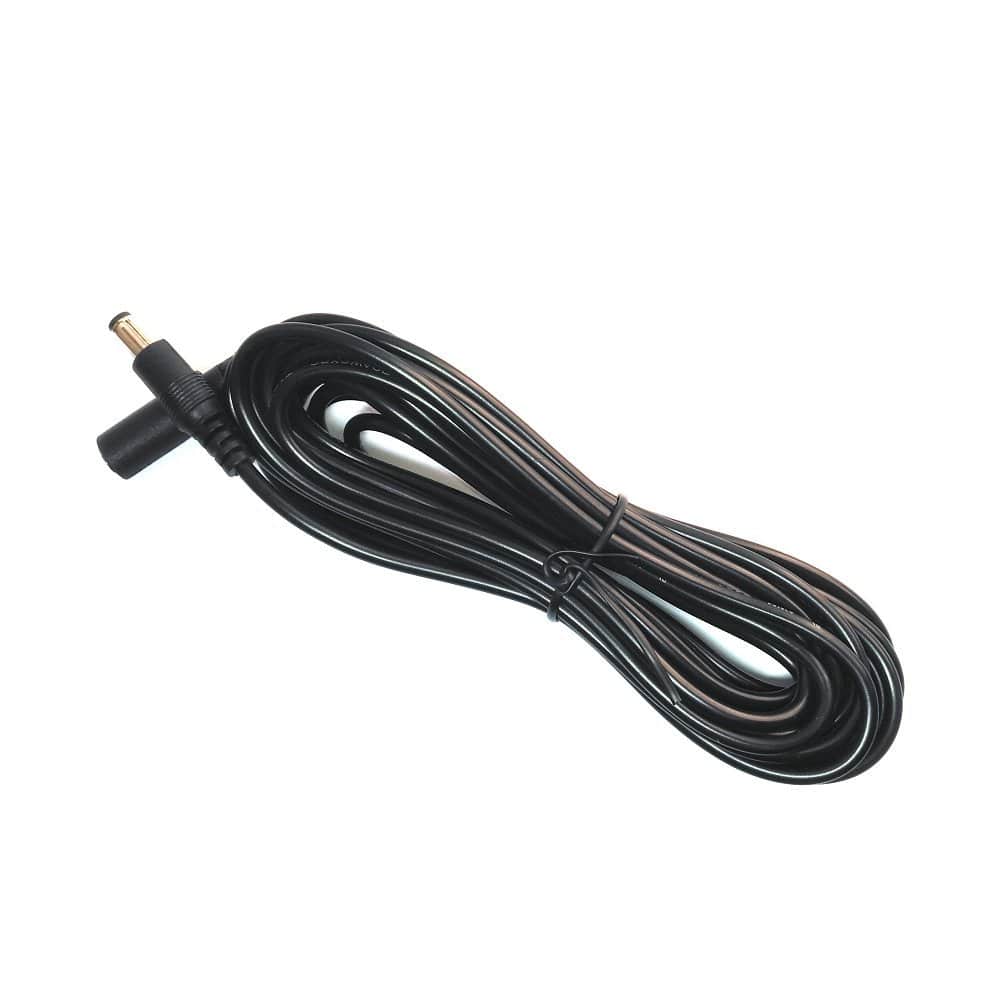 The power cable is perhaps the most important of all the cables and this pack includes two 12ft cables. They can be easily connected with the accessories supplied allowing you to extend the distance from your ink box by up to 24ft. It is even possible to couple this with the original cable to ensure you maximize the distance from the link box to your headset.
Each cable has a male end and a female end and is compatible with 5v equipment, although it can handle up to 24v. The max load is 3 amp and the material is standard 20AWG soft plastic, ensuring the cables are well protected. It's durable allowing you to enjoy the gameplay and not end up frustrated.
---
There are alternative options:
DC Cable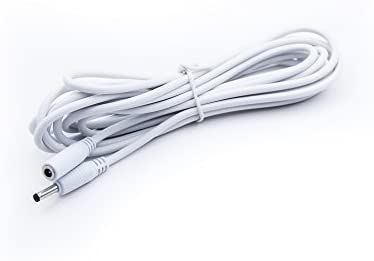 This cable is 12ft long, made with 20AWG, and utilizes  1.3mm x 3.5mm DC plugs with a male and female end.
It can handle up to 36 volts, although the Vive is rated at 5v, which means there'll be no issue. It weighs just 1.59 ounces and is a discreet black color.
---
HDMI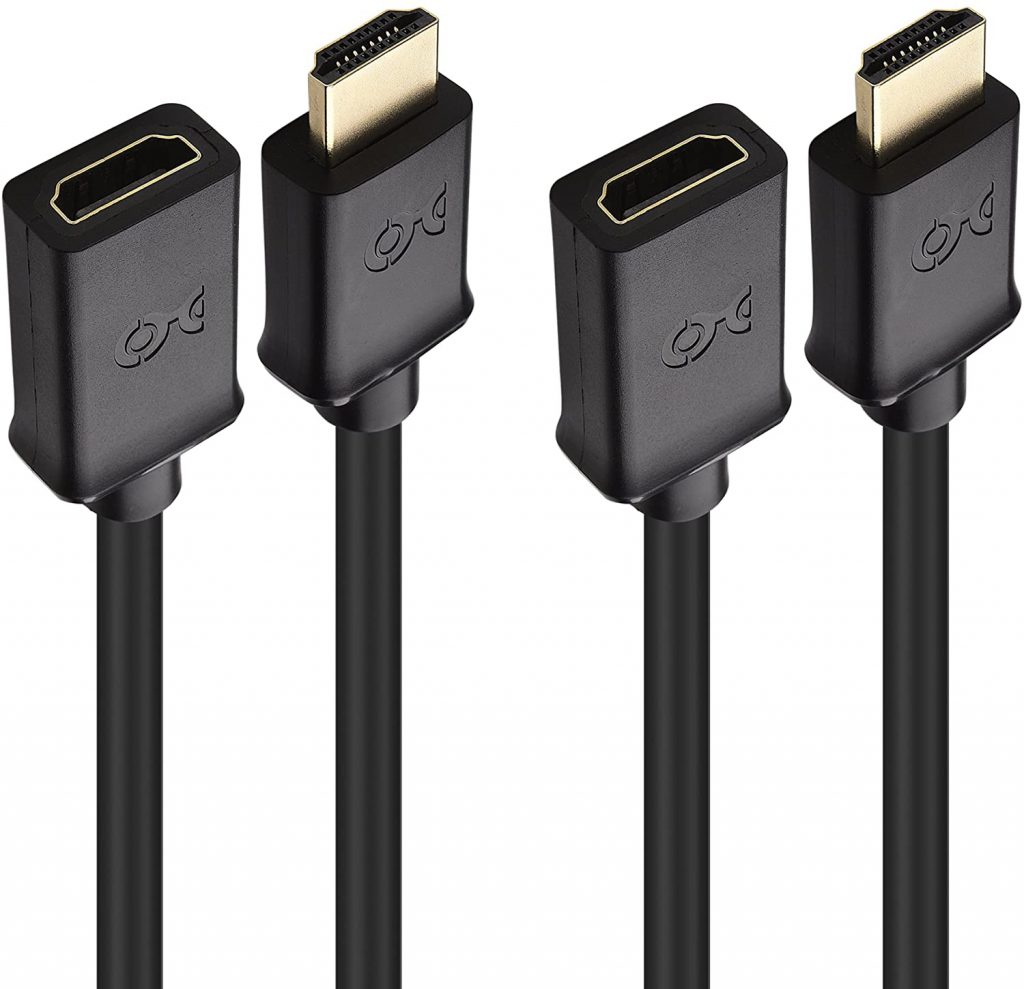 This pack includes 2 high-speed HDMI extension cables. Each cable is 10ft long although you can also get them as short as 1.5ft. They have one female end and one male end, allowing you to plug a second HDMI cable into them, increasing the range to 25ft.
That's the two extension cables plus the original cable.
They're designed to fit a multitude of devices, including the Vive, and are category 2 certified. They can carry up to 18Gbps.
---
USB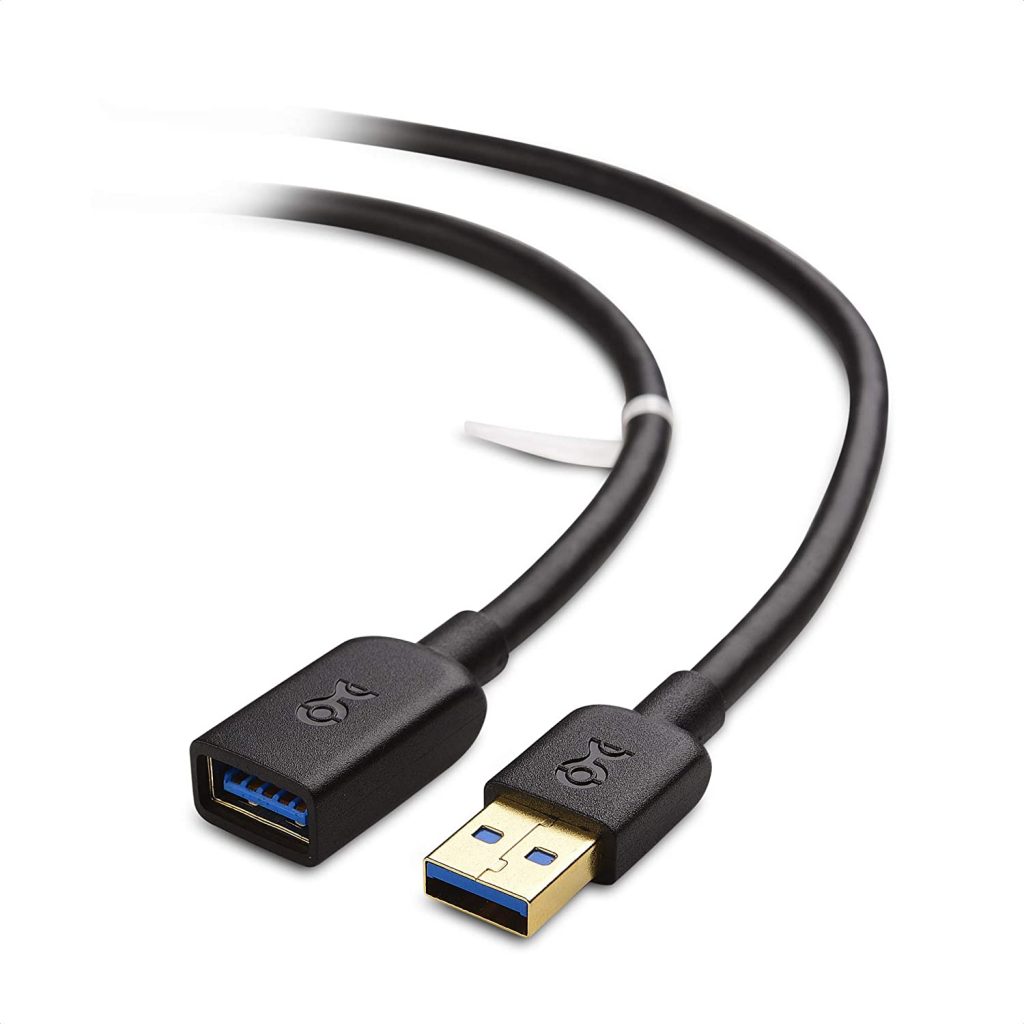 This USB extension cable is also male at one end and female at the other. It's a USB 3.0 to maximize data-carrying abilities. It can handle data up to 5Gbps and has molded strain relief connectors to minimize the risk of damage during play.
It also has gold-plated connectors, bare copper conductors, and braided shielding, ensuring the very best performance possible. You can even choose to buy the cable in blue instead of black if you prefer.
---
Final Thoughts
The HTC Vive and Vive Pro are expensive bits of kit, although it's fair to say they are some of the best virtual reality devices currently available. Unfortunately, there are limited options on the market regarding replacement or extending the cables.
This is disappointing as an extension is often essential in order to enjoy the gameplay without worrying about tripping yourself over. In addition, even if you don't want to extend the cables, being able to get replacements is important as all cables eventually wear out.
The cables on this list will do the job well, allowing you to focus on enjoying the experience with your Vive or Vive Pro. However, the lack of availability does make it imperative that you take good care of your existing cables.
This means you need to avoid kinking them or folding them unnecessarily. The better you look after them the longer they'll last. That increases the likelihood of more replacement cables being offered for you to choose from.