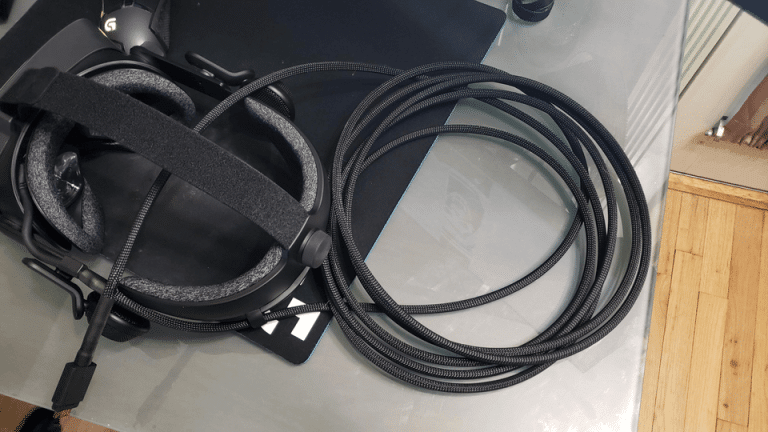 In a perfect world, there would be no cables, everything would be wireless and work without lag or crossing frequencies.
Unfortunately, we're not in a perfect world yet, cables are an essential part of the Valve Index, bringing you an authentic visual reality experience. Of course, cables that are moved constantly will be under a considerable amount of stress, the result is likely to be damage.
If you want to get the most out of your Valve Index you're going to need to inspect your cables regularly and know which ones can be replaced. It doesn't even have to be because of cable damage, you may want to invest in a second set of cables in order to be prepared for all weathers.
Fortunately, it's possible to replace most of the cables in your set, this guide will help you to find the right ones.
Valve index base station power cables
The heart of your system is the base station, this connects to your computer and coordinates all the response and information with each of the base units. In short, it's the most important part of your game experience. Fortunately, in most cases, the base station is close enough to your computer not to need an extension cable.
However, it's worth picking up a spare cable, this particular cable can be easily damaged, especially if you trap it under something. This is more likely as the base unit doesn't usually move, meaning a problem may go unnoticed.
The power supply for the main unit is 12v, you can actually use the HTC Vive power supply cable if necessary, or you can purchase a new cable with the same specs.
Headset Cable
Your headset is a critical part of your equipment, it's what enables you to see in your virtual world and helps to make it believable. However, if you've set your system up properly you'll have one cable to your headset from the Trident cable.
The headset end of your cable is a standard 3.5mm jack that sits on the left side of your headphones. Don't forget that the headphones are more like mini speakers as they sit just off your ear.
This is a specially designed cable if yours becomes damaged you'll need to order another one from Valve index. The reason the cable is specially designed is that it has a unique connection to the trident cable.
In effect, the Trident cable is actually a splitter. The feed to and from the headset is split between power, a USB plug that needs to go into your computer, and a display port plug, which also needs to go into your computer. The power supply on this plug goes into a conventional socket. But, it does have a unique connector arrangement, again you're going to need to find a replacement cable direct from Valve Index.
It's worth investing in a good quality cable as this will make a big difference to the quality of sound by your ears. The better the sound the easier you'll find it to hear enemies and win the fight.
Before you look at replacing the cables you have with your Valve Index, it's worth being aware that you can purchase an adaptor that will allow you to power all elements of the Valve Index from one source. Simply plug your cables into this small box and its single cable hook up will allow you to create power for all parts of the system in one go.
HMD power supply replacements
The HMD is your headset that slips comfortably over your head. It's a complex piece of equipment offering stereo sound, global-shutter RGB cameras, microphone, and even a canted lens design to give the most authentic experience.
All of these items are connected to the main box with a 5m tether that uses a 1m trident connector to join your machine in USB 3.0 and DisplayPort 1.2.
Of course, if you have a 100m² playing area and you've run the cable in the air through a pulley system then 5m isn't going to be long enough.
You're going to need to extend the cable or purchase a much longer one, after all, you don't want to be unable to move in the middle of your game!
You can check out this short extension cable, or you may prefer this 10ft one. Both will work, it just depends on how much you need to increase the distance by.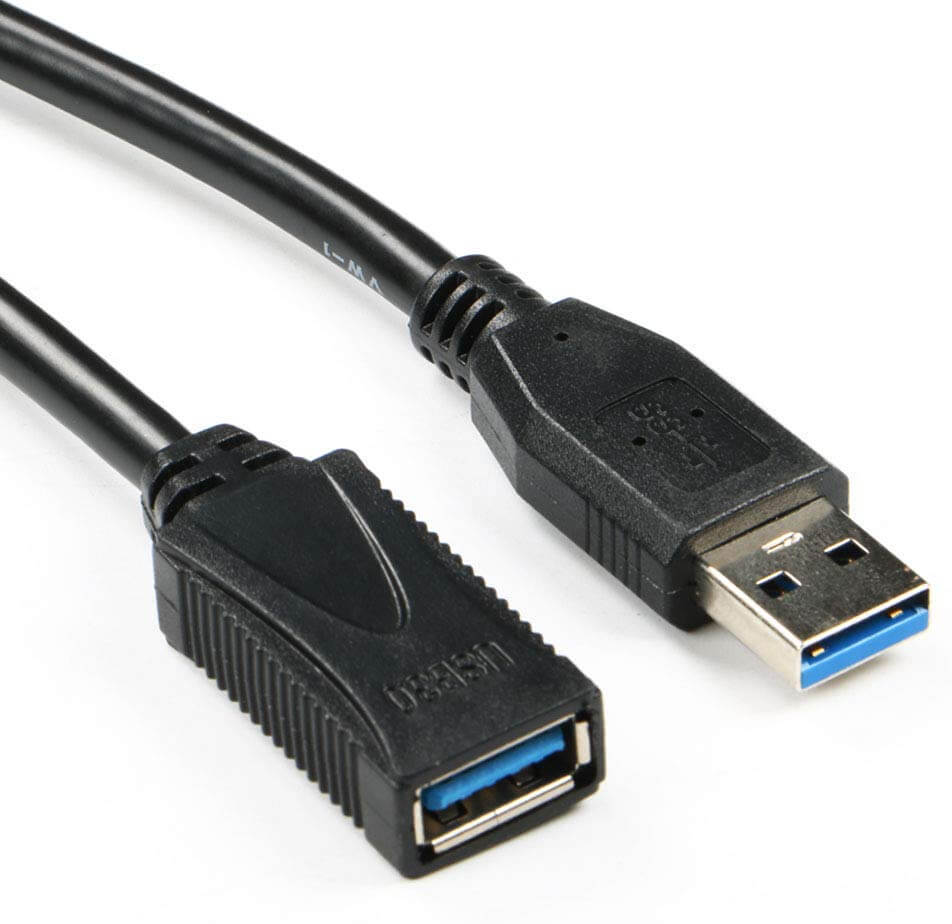 ---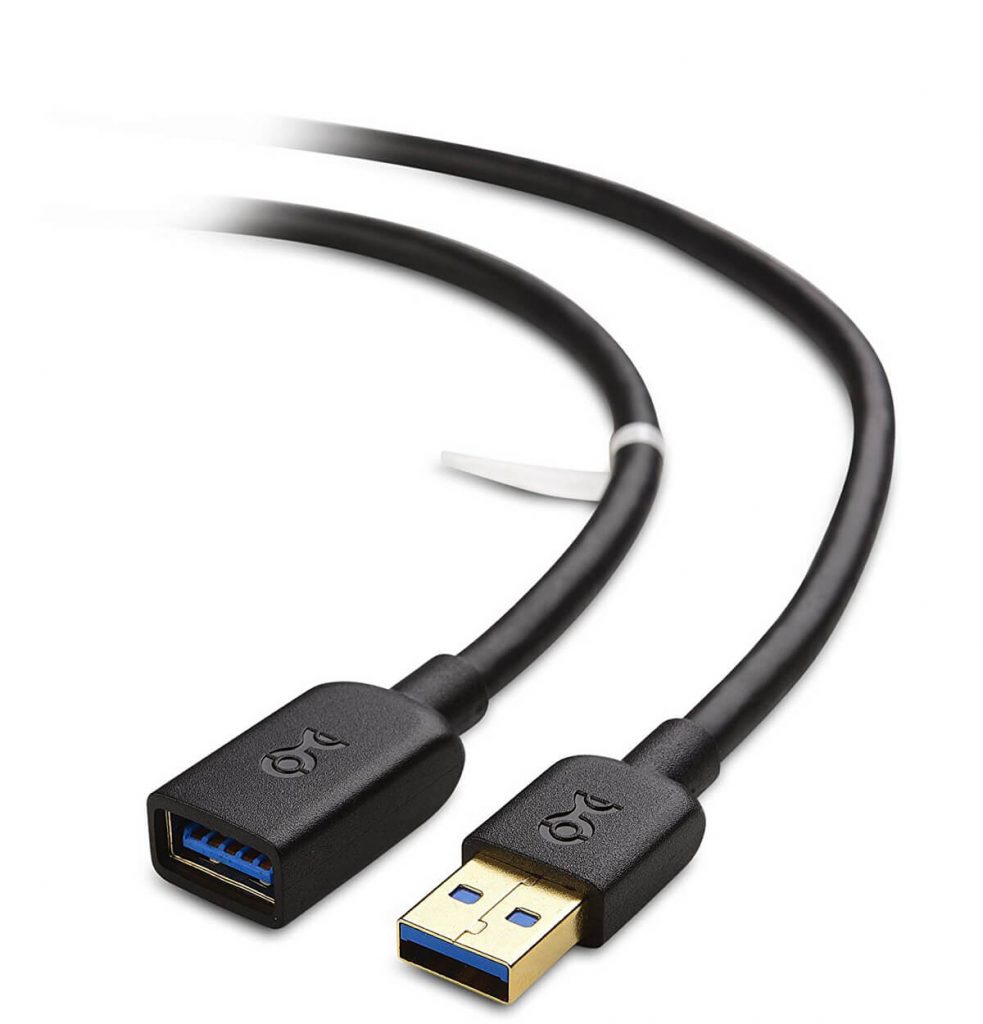 ---
Power cable for lighthouse
The lighthouse is the tracking system for your Valve Index. With the aid of two laser emitting base stations the Valve Index can track your every move and provide a realistic virtual reality experience. It's worth noting that the supplied bases need to be mounted in opposite corners of your play space. You can also add 2 extra bases to expand your play range to as much as 100m².
The base stations should be positioned no more than 16ft apart and they should be above head height, at least 6.5ft above the ground with a downward angle of 30-45°, this should ensure they are pointing directly at the center of the play area and will help to make sure you have smooth gameplay. It's worth noting that the base stations can vibrate, you need to make sure they are properly secured as even small movements can cause the system to struggle with tracking your movements.
Of course, this is the perfect set-up, you'll need to work with the space you have available.
But, one thing is certain, the power cables for your base stations need to be long enough to reach the power source because these are linked to the main unit via cables. Unfortunately the cables that come with the Valve Index are just 15ft long. That means you're going to need longer replacement cables in order to support the maximum possible play area.
Each cable has a female connector measuring 5.5mm x 2.1mm Barrel Jack. You'll want to look for either a replacement or an extension on Amazon or almost any good hardware store. These will allow you to extend the range and position the lighthouse exactly where you need it to be.
You'll need a 5.5m DC plug power adaptor which will need to be suitable for a 12V supply. Here's a great example of one to purchase.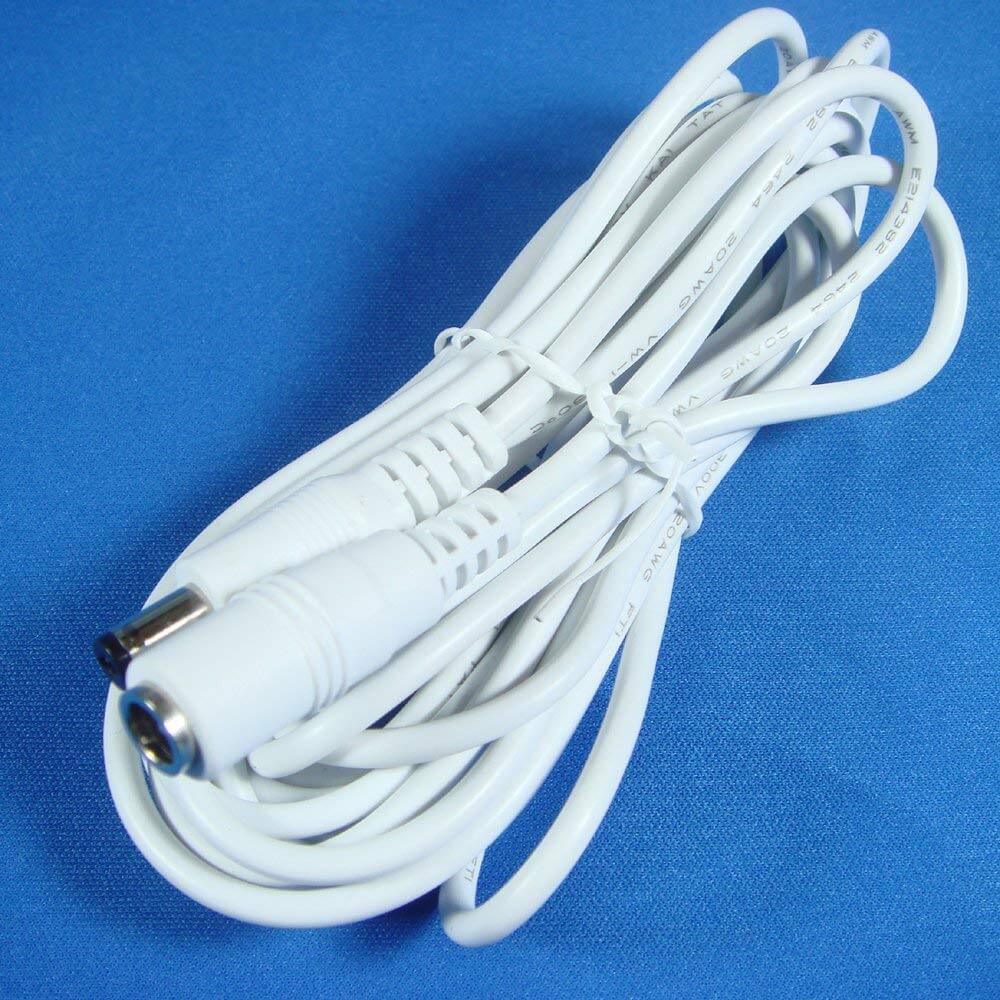 It's worth noting that because the lighthouse has its own power supply there is no need for a USB cable to the main unit, the lighthouse units only need power to be working.
Taking your time to get the setup right is worthwhile, as is having the right Valve Index replacement cables to hand. It will make your game playing simpler and more enjoyable. It is worth noting that the trident boxes, which ensure each bit of equipment gets power and audio/visual, are very easy to pick up, they don't need to be Index specific, any breakaway box will do the job and help to protect your system if you move to quickly and snag a cable that hasn't been secured properly.
In fact, using the breakaway style connector is the best way of setting up the system. Your headset cable can always break free without damaging the other components, although it may damage your game progress. This solution is neat, giving a cable to the computer display, one to the computer USB, and one to the power. When engaging in virtual reality, this is a refreshing way to keep the necessary cables as simple as possible.
Of course, you can choose to run individual cables from the Index to each component, but this is an unnecessary expense and increases the likelihood of issues. That's why you're best to choose Valve Index replacement cables that will do the job properly first time around.
---