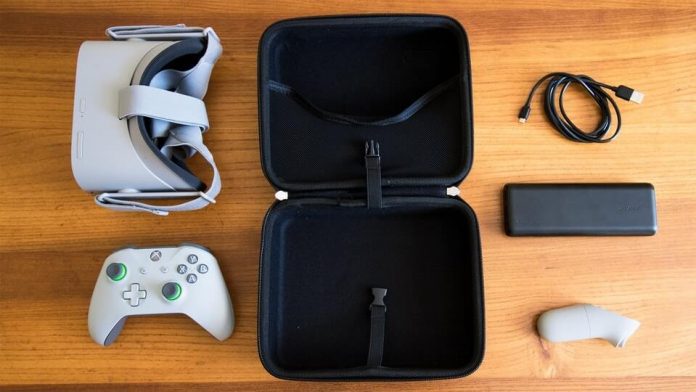 The Oculus Go is a great introduction to the world of virtual reality gaming. It's not as expensive as the Oculus Quest or similar VR products, but it is a high-quality wireless solution. The best part is you don't even need a PC to play your favorite games.
The Go is designed to be used anywhere, simply slide the strap over your head, select your game, (which you will have needed to download), and then get started.
It really is that simple. But, that doesn't mean there isn't an array of accessories that will make your gameplay even more enjoyable!
Check out The Best Oculus Go Accessories on the market:
VR Cover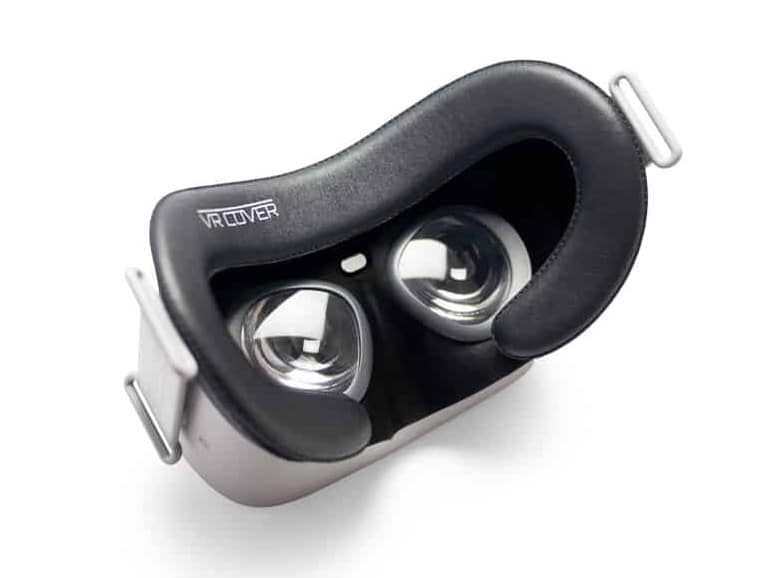 VR Cover has created a simple interface that clips onto your Oculus Go. You can then clip the included foam to the interface. The foam is covered with high-quality PU leather which sits against your face, dramatically improving the comfort of the Go. It also makes it easier to keep bacteria away.
One of the biggest issues with VR headsets is that you'll sweat while using them, this sweat collects on and in the device, providing the perfect conditions for bacteria in sweat to multiply. Whenever you use the Go, or if you allow someone else to use it, you're exposing yourself to potential bacterial infection.
The VR cover removes this risk as the foam can be easily wiped with anti-bacterial wipes, and, it can be removed and washed. The fact that it improves comfort is a bonus!
---
Power Bank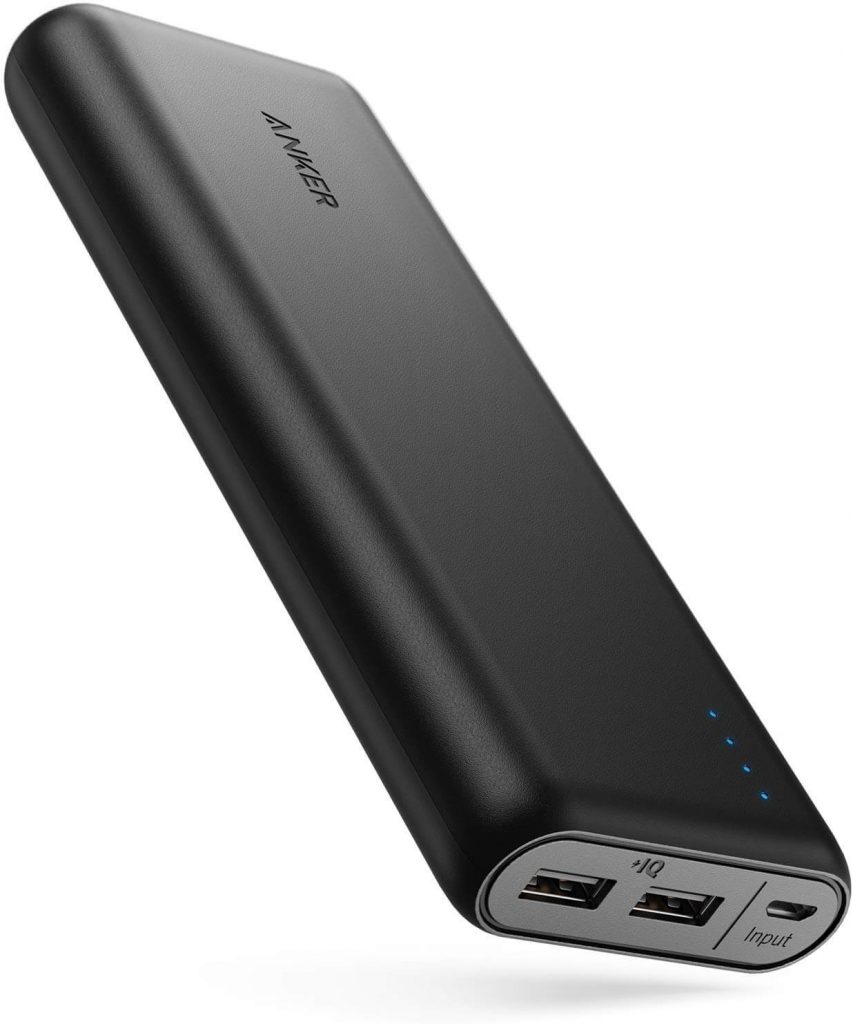 When fully charged the Oculus Go will give you approximately 1hr and 45 minutes of gameplay. That's pretty good but does make it harder to be portable. That makes a power bank one of the most important accessories for your Go.
The right power bank should be between 13000-20000 mAh, this should give you another 8-10 hours of gameplay, that's impressive.
A good one to get started with is the Anker PowerCore 20100 mAh, it's at the top end of the power you need with a 4.8 amp output. It weighs just 12.5 ounces and measures 6.64 x2.28 x 0.87 inches. That means you can easily carry it anywhere with you and power your Go for as long as you need to.
It is worth noting that this takes 10 hours to recharge with a 2 amp charger. Most phone chargers are 1 amp which means it will take 20 hours, upgrade your charger to ensure you can always play your Oculus Go when you want to.
---
Xbox One Wireless Controller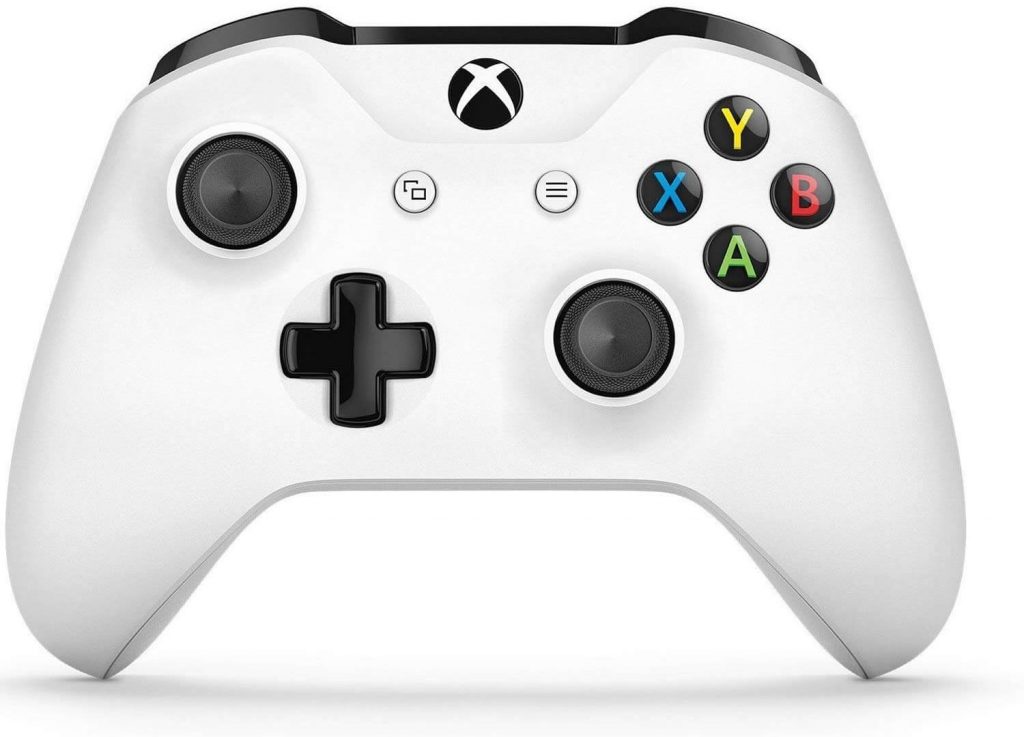 The controller that comes with the Oculus Go is okay, but that's it. If you're really into gaming then you need something that is going to be more robust and responsive. It will make a huge difference to your gameplaying abilities and the whole VR experience.
The best option currently available is the Xbox One wireless controller. Make sure you get the Xbox One wireless controller and not one of the other options. 
This particular controller has a textured grip and you're probably already familiar with the controls, making it very easy to get started on your Go. You should see this as an essential accessory for many games, including BlazeRush and KIN.
---
Travel Case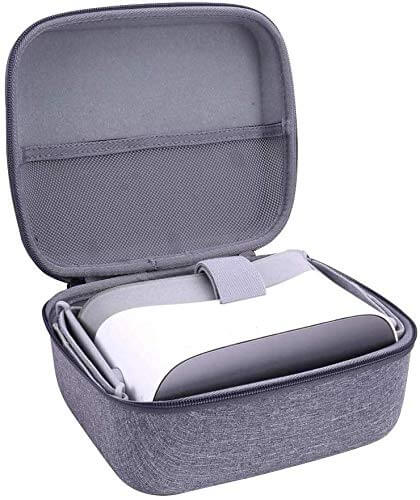 Your Oculus Go is portable but it can be damaged. That's why you need to invest in a travel case, even the smallest scratch can reduce the VR experience. While there are soft travel cases available, it's a better idea to get a hard one.
There are plenty to choose from but, the Aenllosi get some of the best reviews and is a practical choice. The outside is just 9 x 7 x 5.4 inches while the inside measures 8 x 7 x 4 inches, this is big enough for your Go and you can even slide your power bank into the mesh pocket, keeping everything you need to be protected and in one place. 
The inside of this case is made from high-quality durable EVA material which is designed to withstand impacts and even being crushed. It's also water-resistant and anti-shock. Remember, water-resistant is not the same as waterproof, don't test the case in the rain if you don't need to.
You can choose between gray, blue, and red, to suit your personal preference.
---
Magnetic Micro-USB Cable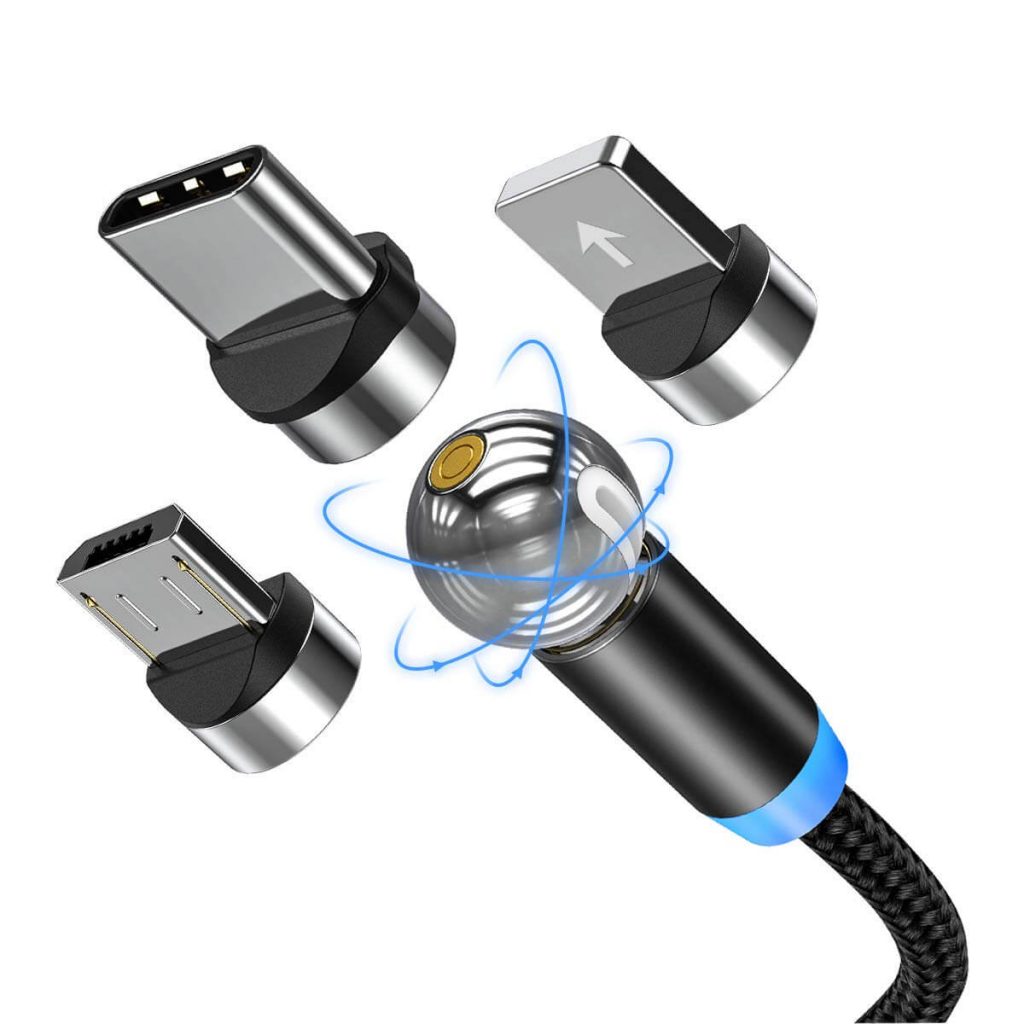 A magnetic cable is a must-have accessory for your Oculus Go. In fact, it's a must-have for any electrical device! The magnetic cable comes in two parts, a small micro USB port that slides into your Oculus Go, and the main cable. The end of both cables has magnets in when you bring the cables close to each other the magnets will simply draw them together, making a perfect fit.
This makes it easy to attach the charger with one hand. But, the real beauty is that if the cable is snagged the two parts will separate without damaging your Oculus Go.
Considering the amount of movement you can make using the Go and the fact it will be attached to your power bank, this is an essential accessory as it will prevent your Oculus Go from being damaged.
The Akiimy is a great option as it has a 360° rotating charger, allowing you to connect it in any position successfully. It also has a useful LED light to confirm the cable is attached and charging.
It's compatible with virtually any device and charges at a minimum of 2.4 amp, enough to keep your Oculus Go happy. The cable is braided nylon wires and 3.3 ft long, which is a great size if the power bank is in your pocket and you want to keep playing. 
---
RAVPower FileHub Plus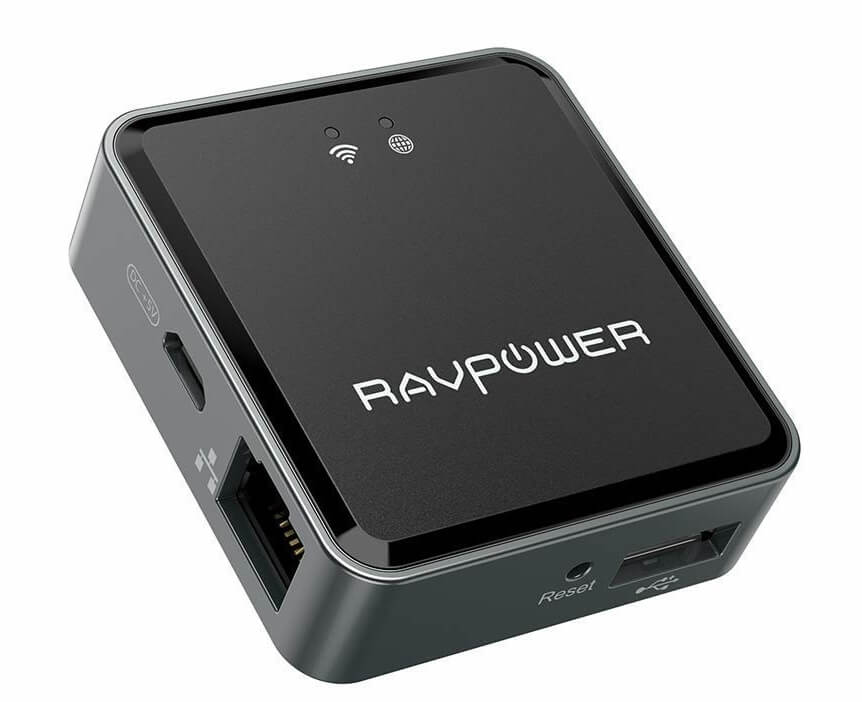 Your Oculus Go is a great bit of kit but it's not just a gaming device. With the RAVPower File Hub, you can turn it into the ultimate streaming device and enjoy your favorite movies anywhere.  
It connects to your internet to provide a wireless connection to your Go, effectively allowing you to stream movies or other files regardless of where you are. It also has storage built into it, allowing you to save movies and watch them when you're not connected to the internet. This is useful as the Oculus Go has limited memory. 
---
Headphones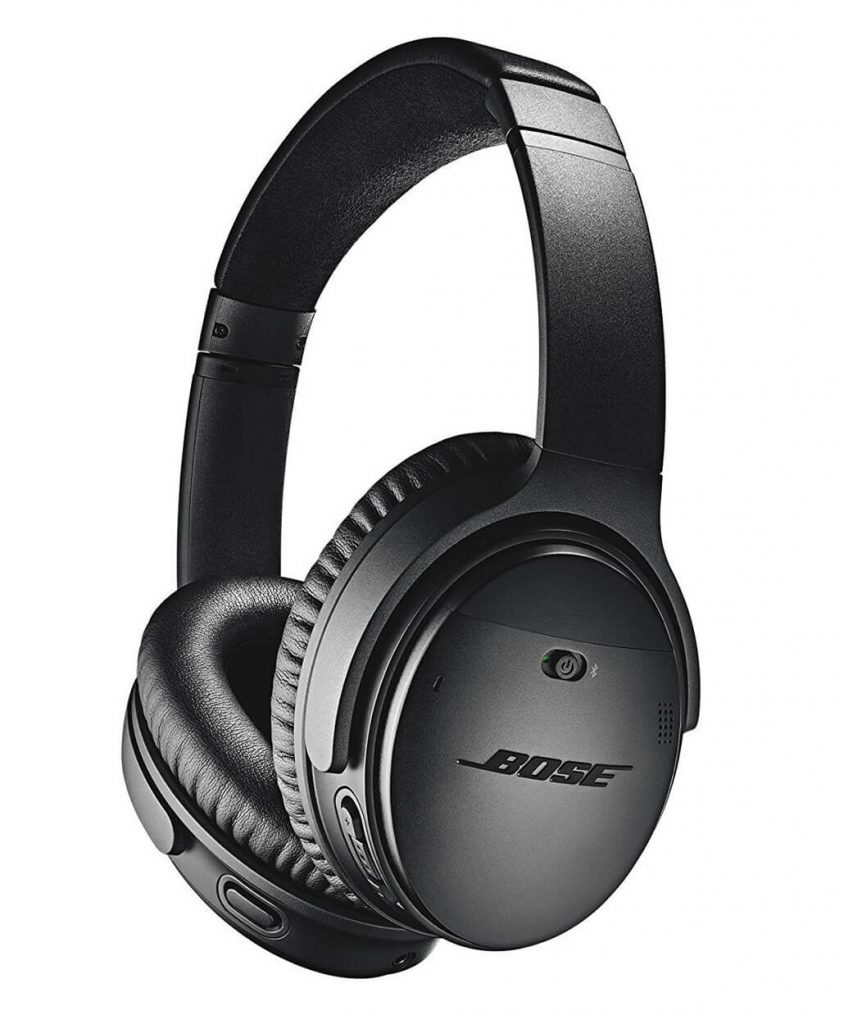 Your virtual reality experience is part visual and part acoustic. When the two work together you will feel like you're actually in another place, that's complete immersion and the point of the virtual reality headset.
But, to do this properly you need a good quality set of headphones, it will make a huge difference to your VR experience.
There are plenty of different ones to chose from but the Bose QuietComfort is probably the best option currently available. Of course, they are not the cheapest.
They are over the ear headphones with top-end noise-canceling abilities. This means you'll be able to block out all external sounds and focus on your game playing.
They can be paired via Bluetooth to your Oculus Go, although you will need a Bluetooth audio transmitter to pair them. But, the result will be complete freedom of movement and sound quality that will impress. In fact, these headphones will allow you to hear enemies before they know you're there, dramatically improving your game playing abilities.
You'll also appreciate the noise-rejecting dual-microphone system which picks your voice up perfectly and ignores background noise. 
Of course, if you prefer a slightly more budget option, these short cable headphones could be a viable option.
---
Replacement Skin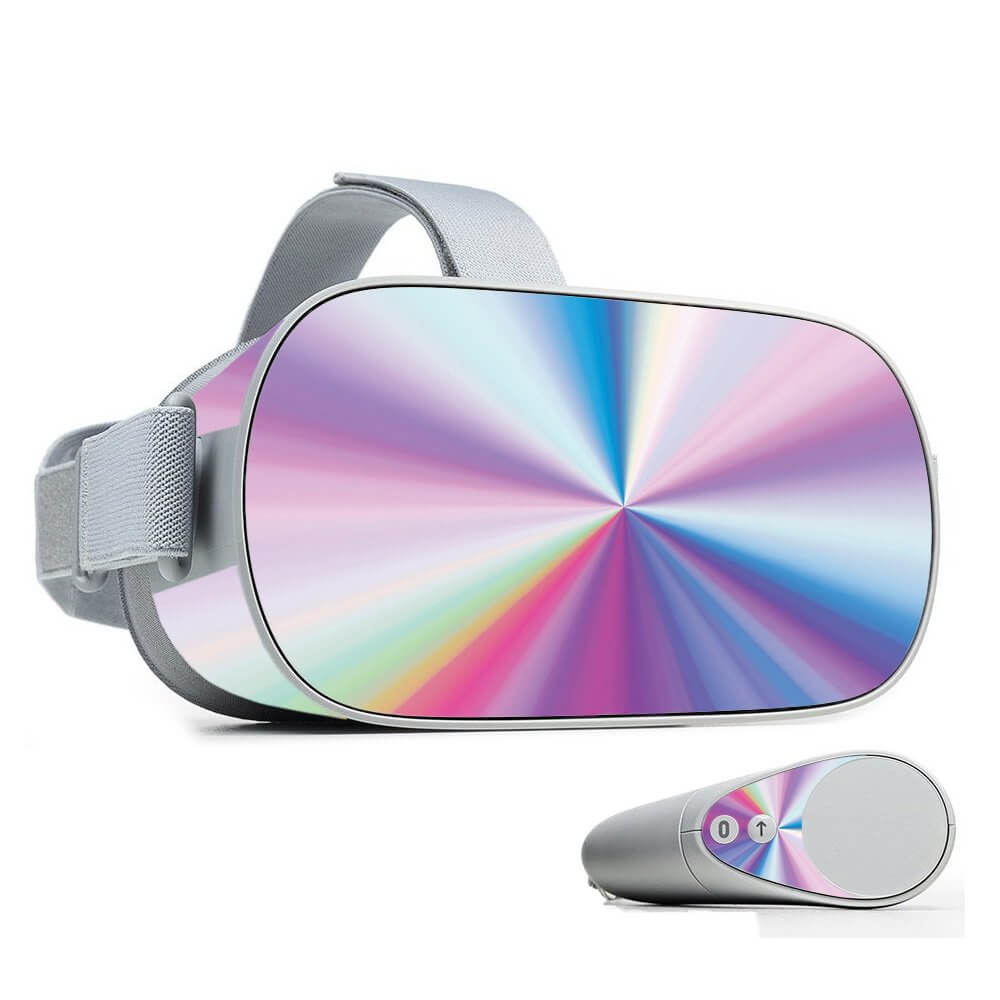 This may not be considered an essential accessory but it's certainly a must-have. The right skin will personalize your Oculus Go, make it look a little cooler, and ensure no one can 'borrow' your Go without you knowing. 
The skins are easy to affix to your Oculus Go, just peel the adhesive layer off and slowly side it onto the Go. This will ensure there are no air bubbles. Fortunately, the patented low grip air release system will help to make sure there are no bubbles while allowing you to pull the skin off in the future without leaving a sticky mess!
The skin looks good but it will also help to protect your Go from scratches and other scrapes.
---
Final Thoughts
There are plenty of options for each of these accessories, you can choose the one that suits your budget best and personal taste. But, these 8 accessories will improve your Oculus Go and make the virtual reality experience infinitely better.
Try them for yourself, you won't be disappointed.