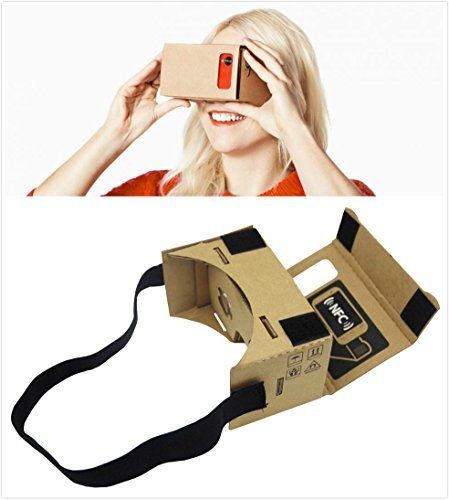 The virtual reality is not anymore just a piece of our imagination and theme for science-fiction. Today, VR market is shaping rapidly in electronic entertainment. One of the cheapest options out there are Epple Google Cardboard DIY 3D VR Glasses, the cardboard phone case that uses glass lenses and application in order to provide you with 3D VR experience. It is also compatible with iOS and Android smartphones, and in most cases, it is quite affordable.
Design & Features
Epple Google Cardboard 3D VR DIY Glasses are made of a high quality material in combination with the perfect workmanship. Even though you can make them from a material that you already have in your garage, this particular product is made to simplify your handling, which is far more convenient than previous versions.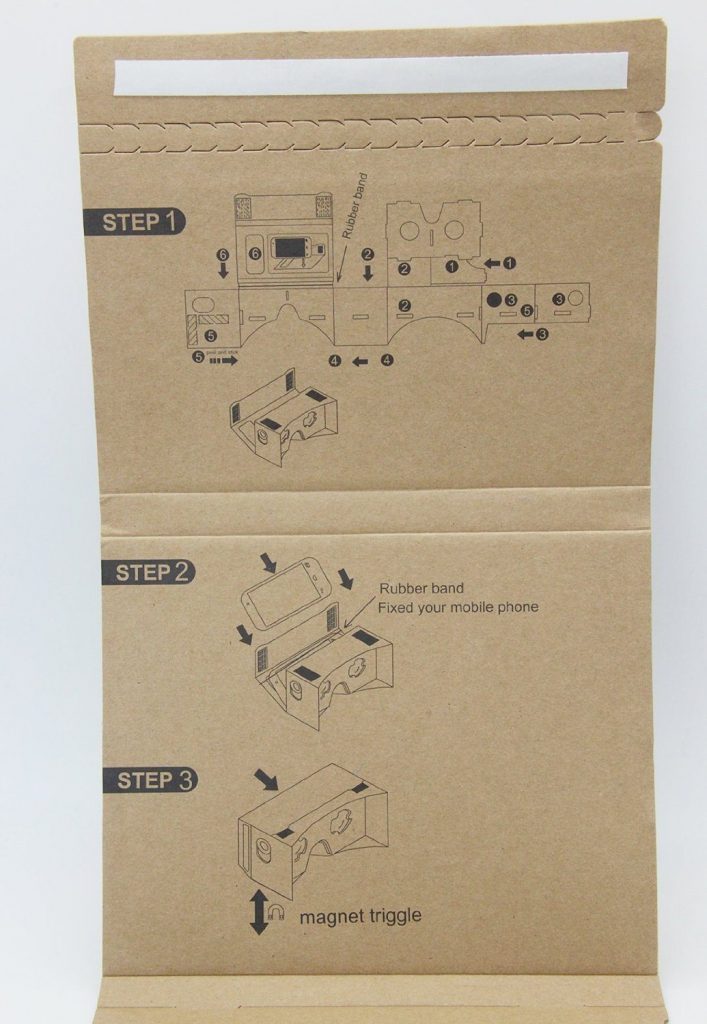 Epple Google Cardboard 3D VR DIY Glasses are quite easy to assemble. Within a package, you will get detailed instructions that are easy to follow.
It is a simple and convenient way to turn your smartphone into a VR viewer. You can experience the fun, immersive and exciting world of virtual reality through different games, or you can also travel different cities or become a character in some movie.
There are more than 300 VR applications that you can download from Google Play Store or Apple App Store in order to have a shocking experience.
They are convenient because you can enjoy great visuals wherever you are because they contain comfortable strap-ons, you can easily enjoy for hours.
Each package contains magnet and head-strap, so you don't have to worry about that.
Comfort and Compatibility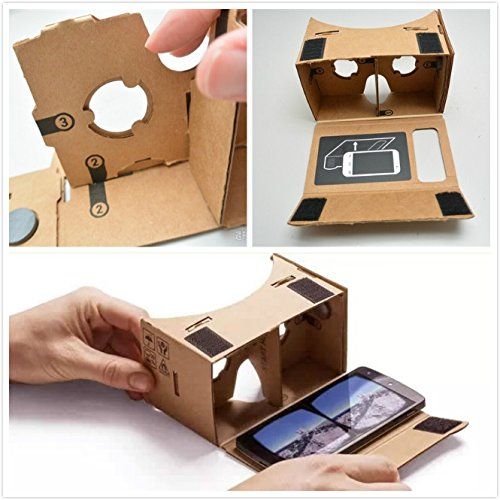 As we have stated above, they come with magnet and head-strap that will provide you additional comfort. The main issue with past DIY 3D Glasses was the idea that they were not easily adjusted and comfortable for long use. Epple Google Cardboard 3D VR DIY Glasses are different because you won't have any problem of wearing them wherever you are.
Epple Google Cardboard 3D VR DIY Glasses are compatible with all Android, iOS and Symbian phones from 4 to 5.5 inches in screen size.
There are numerous applications that you can install through Google Play Store or App Store, and you will be able to enjoy latest games where you are the main character. It is completely different gaming experience, and in the first moment, you may be a little shocked. However, you will get used to them after a while.