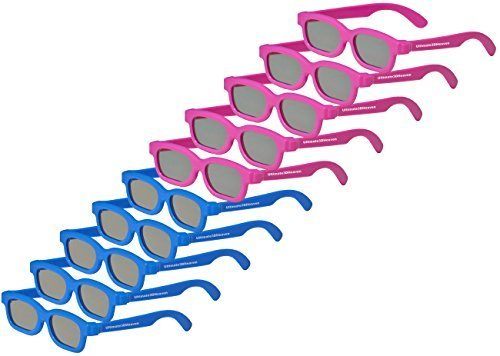 If you are looking for a great party gift, or if you have a large family who would like invite friends over to enjoy a movie, then these 3D glasses are ideal for you. Even when buying in bulk, to ensure you have enough for everyone, you will want to know if the stuff you are buying is of high quality.
That's exactly what we're going to find out today.
Variety
With 5 pairs of pink and 5 pairs of blue, these 3D Glasses can be enjoyed by all the family from ages 3 and above.
These glasses are made to last – not your throwaway 3D glasses that are so common on the market. These are thicker and feel a little heavier than most. This is very important – fragile glasses wouldn't last long when used by your children.
Parents will also be happy to know that these 3D glasses are scratch resistant, so you will get a longer use out of them. Again, this is important when leaving them at the mercy of children!
Compatibility
3D Heaven 3D Glasses for Kids work with all passive 3D TVs including Sony, LG, Panasonic, Toshiba, JVC and many more! In fact, these glasses work with any 3D screen, even those in the cinema. This is a great way of saving money on a cinema trip, especially if that is where you are hosting a children's party.
Made with Real-D cinemas in mind, these glasses will be perfect for a trip to these cinemas as they are also easily wipeable. Any cinema treats that give your children sticky fingers are fine as the glasses are easily wiped.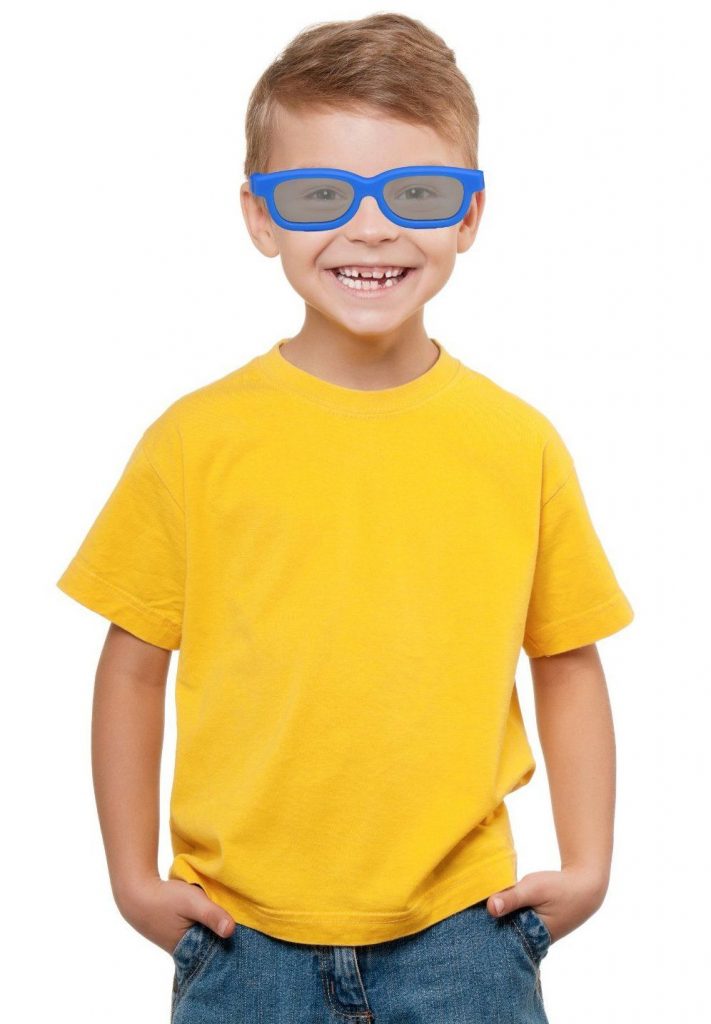 However, there are a number of screens that these glasses will not work for. If you were buying them to take to an IMAX you will realize they are not compatible. The same goes for Active 3D TVs and projectors. So, be careful before you buy!
A lot of TVs that are 3D compatible generally come with glasses only tailored for adults. Therefore, 3D Heaven 3D Glasses are a great option for those children birthday parties and other festivities, when you know your home will be overrun with kids.
Customer reviews
All of the customers who bought 3D Heaven 3D Glasses for Kids rate them either 4 or 5 stars. You simply can't go wrong with these. For the price of just $19.95, you get 10 pairs of 3D glasses that will last you a while.
Of course, there are always more expensive options out there, but 3D Heaven 3D Glasses for Kids will give you a great bang for the buck.