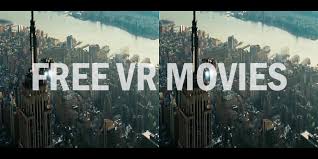 With the virtual revolution in full effect in the past few years, the availability and sheer volume of 3D and VR content have increased exponentially. But, as with most things in life, the vast majority of content for your VR headset is paid. Luckily for you, there are some high-quality applications that have secured a niche for themselves by providing users with high-quality FREE VR content.
So, if you want to enjoy the full experience that your VR headset can provide, without breaking the bank, read on.
Where to watch free VR video content?
Littlstar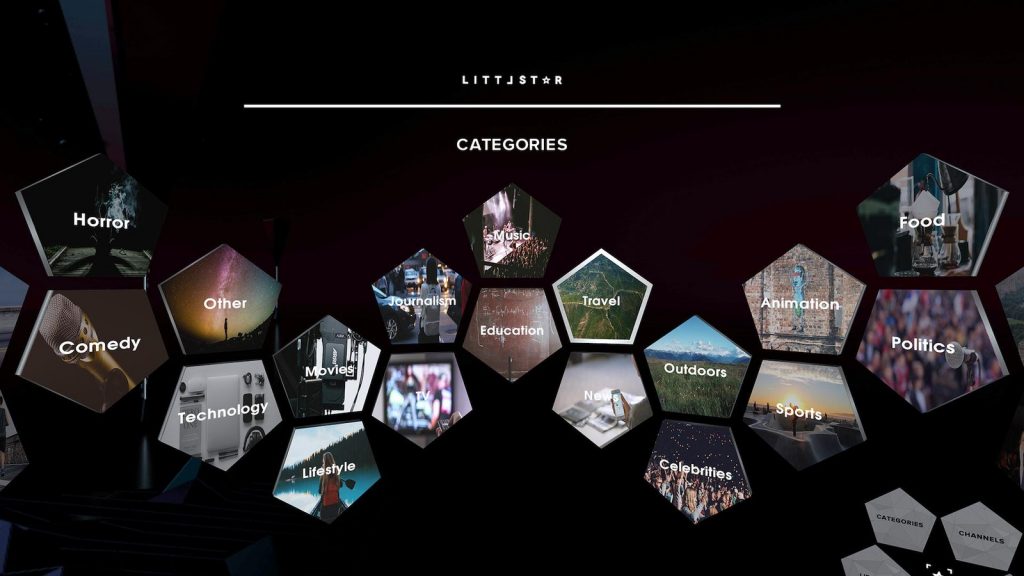 This magnificent little application has found its way into many of our articles, namely useful for watching VR movies on PSVR as well as for watching adult entertainment videos on the same platform. But, not only does it provide PSVR users with the possibility of watching VR content readily available and downloaded to your USB drive, it has its own stream of content.
If you're looking for something more than user-generated video content and photos, Littlstar is the right place to start your VR video search.
It is home to popular titles like 50 Shades Darker, My Brother's Keeper and many others with few games thrown in for a good mix.
It has lots of categories for you to choose from, like Sports, Travel, as well as the bread and butter, Movies and TV.
You should definitely check it out.
Jaunt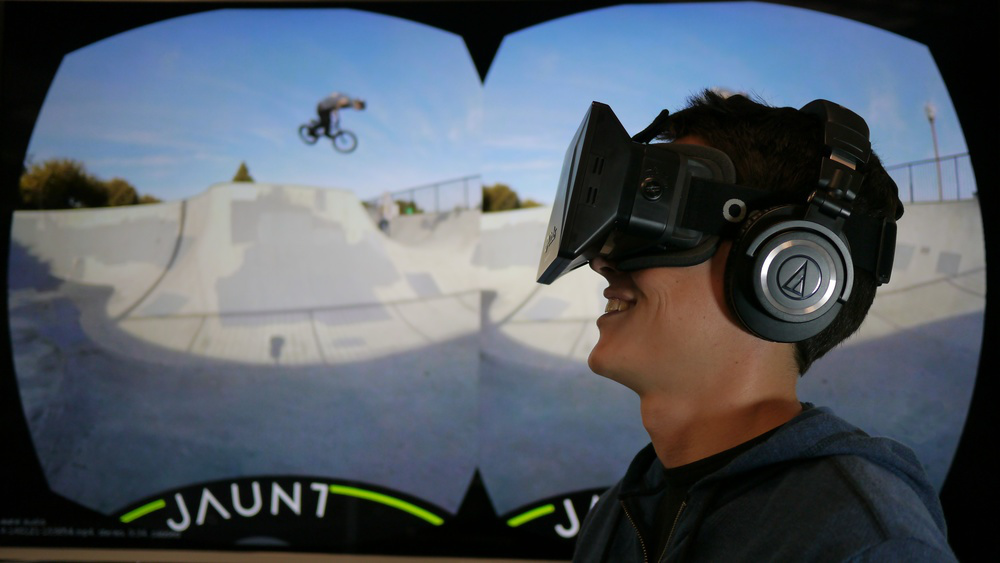 Proudly presenting themselves as being the global partner of choice for worldwide distribution of immersive virtual reality, augmented and mixed reality content, Jaunt is slowly rising to the top of the list of applications which you can use to watch free VR content.
There are movies like Fantastic Beasts and Where To Find Them, as well as popular TV series Mr. Robot in Jaunt's library. You may find that most of the content on Jaunt and Littlstar is the same since media corporations usually give the same kind of licenses for free content to such third party sites.
Unlike Littlstar, however, you can find some extremely high-quality experiences made specifically for your VR headset, the likes of which are too many to enumerate, so you should just dive on in and experience them for yourself.
With Jaunt and LittlStar as the head of our list, you will find yourself immersed in many hours of content and never get bored.
Within
Within is another website abundant in high-quality VR videos that range from exhilarating experiences to heart-wrenching stories about refugees and the environment.
The applications are available for all major VR platforms, such as Oculus, Vive, and PlayStation VR and have many videos to offer.
You will laugh, you will cry, but you will never get bored.
Discovery VR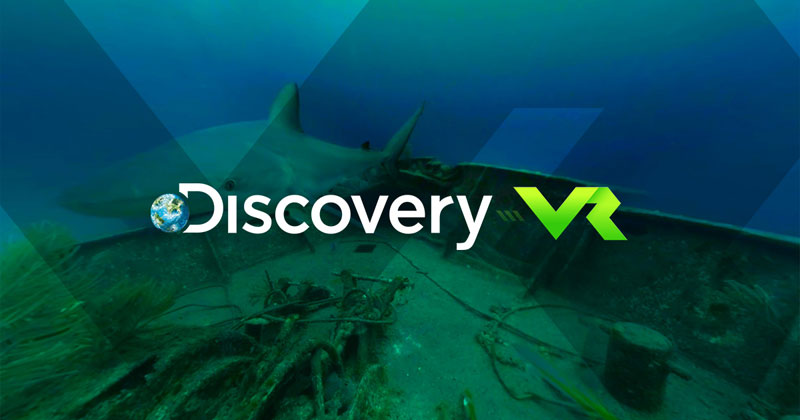 If you're a sucker for natures documentaries, Discovery has an entire VR section dedicated just for you. Dive into the open space of the oceans and swim with the whales, experience the thrill of standing toe to toe with the majestic felines such as tigers and lions or pet some of the natures endangered species.
If you're more of a peoples person and are interested in lives of those living on the other side of the planet, you do not need to book a flight to African planes or the Tibetan heights, you can just strap on your headset and head to the Buddhist temple yourself.
The application is available for mobile handsets such as Gear VR and Daydream, as well as Oculus Rift and Vive.
So, download the app and totally immerse yourself in these numerous experiences.
360 Rize

Unlike other application on our list, which is focused mainly on premium VR content, 360 Rize is more of a user-generated collection of thrilling and exciting visual experiences.
360 Rize is focused on activities that will spike up your adrenaline such as jumping off cliffs, airplanes or speeding at high speeds on a motorbike that will leave you gasping for air.
YouTube Official VR Channel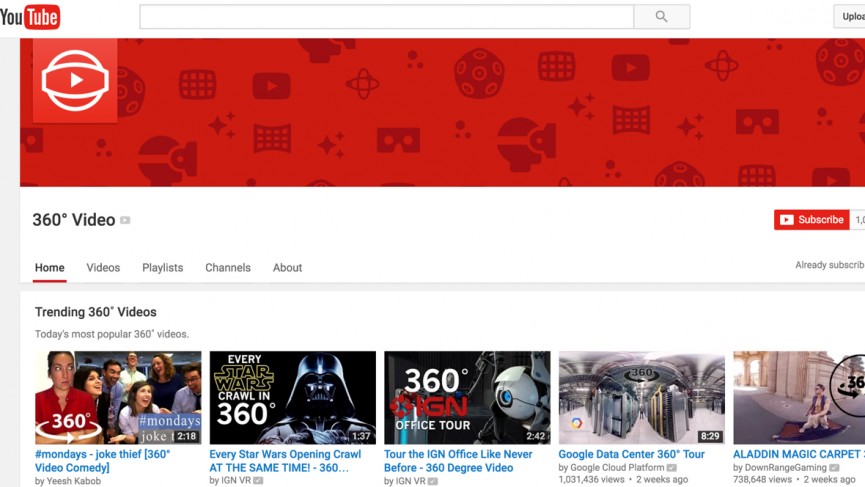 While it is not primarily a platform for providing full-length VR videos, YouTube VR channel is a platform that is widely considered one of the best places for finding virtual reality content anywhere on the web. There are videos being added daily, so you will not have to worry yourself for exhausting the platform for content.
There are videos of varying degrees of quality to be fair, but for an avid searcher, finding high-quality videos and experiences will not be an issue.
You will find videos in as many different categories that you can think of, such as nature videos that will rival those of Discovery VR, high-octane videos that will make your chest pound or theatrical videos that will leave you pondering on its meaning.
And the best part of it all is that the platform is completely free!
Facebook 360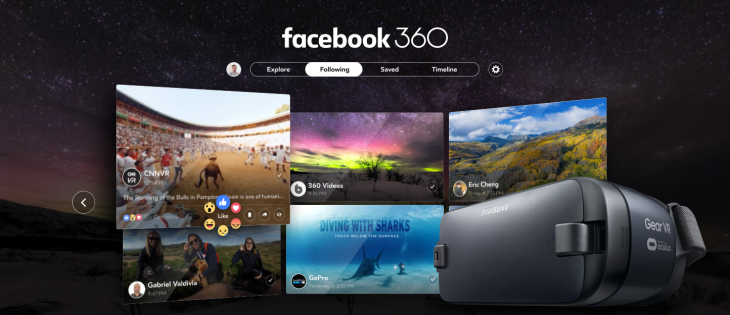 Another popular platform for sharing user-generated VR and 3D content is Facebook 360.
Although Facebook has poured large amounts of money into the Oculus Rift, it is readily available for users of all major VR headsets.
Like YouTube 360, you will find countless hours of entertainment by scouring through this website, the layout of which is pretty much the same as the social network we all use.
Another great thing about Facebook 360 is that you can find loads and loads of amazing 360-degree photos, which have been captured by world-class artists around the world.
So, if you're looking for any sort of VR and 3D content, Facebook 360 will have something in store for you.
So there you have it guys. With these websites under your belt, an entirely new universe of high-quality VR and 3D movies has been opened unto you. There is something that will suit anyone's taste, be it adrenaline-spiking daredevilry, stunning documentaries from Africa's savannah or movies made by acclaimed studio houses.
Whatever is your pick, you will never be bored again.