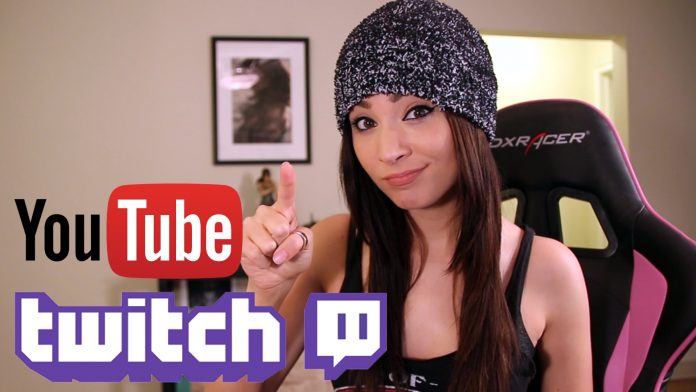 So you have read our previous articles on Twitch VR streamers and want to join the ranks of gameplay producers, but don't know where and how to start? Are you enthusiastic about this new platform that is just starting to grow in popularity, with a growing player and consumer base but technicalities scare you? Well, fret no longer my friends since you have stumbled upon a perfect resource to ignite that fire burning inside of you and give you all the necessary knowledge to become a producer and influencer in this amazing new field.
The world needs more people like you who are willing to share their enthusiasm and personality with the world, so let the preparations start, prepare the rocket, soon you are heading into space, to the stars of VR.
Technical requirements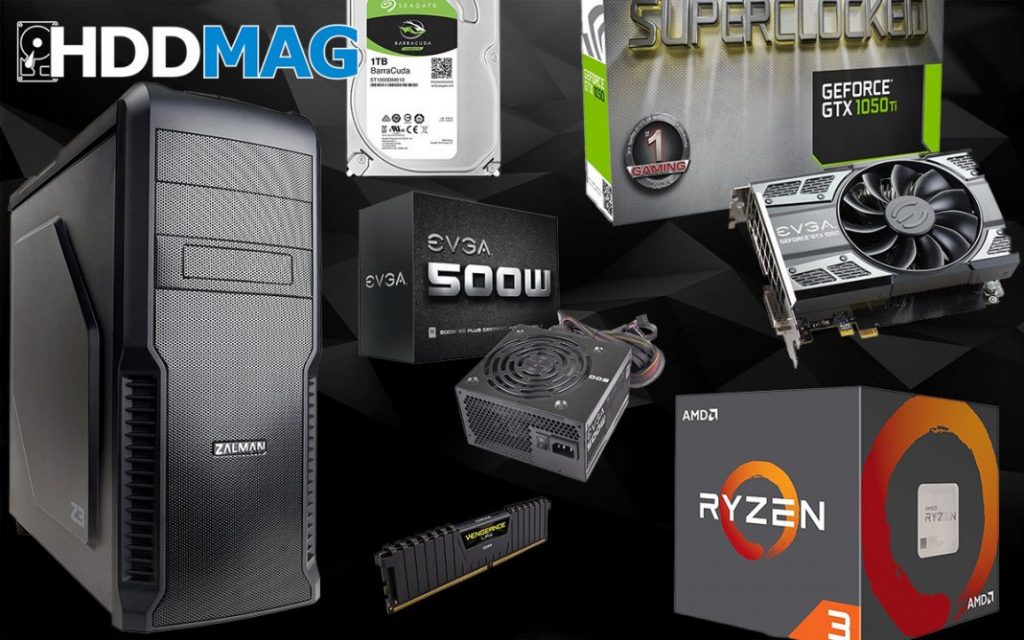 First and foremost, we need to build you a strong computer rig that will be capable of producing and encoding content at a favorable quality for your audience.
The best way to go about this business is to make yourself two computers, one is for playing the game, and another is for encoding. Although you could cut corners and play and encode video on the same computer, you would have to be aiming for a pretty powerful setup to ensure that the process runs smoothly.
Gaming PC setup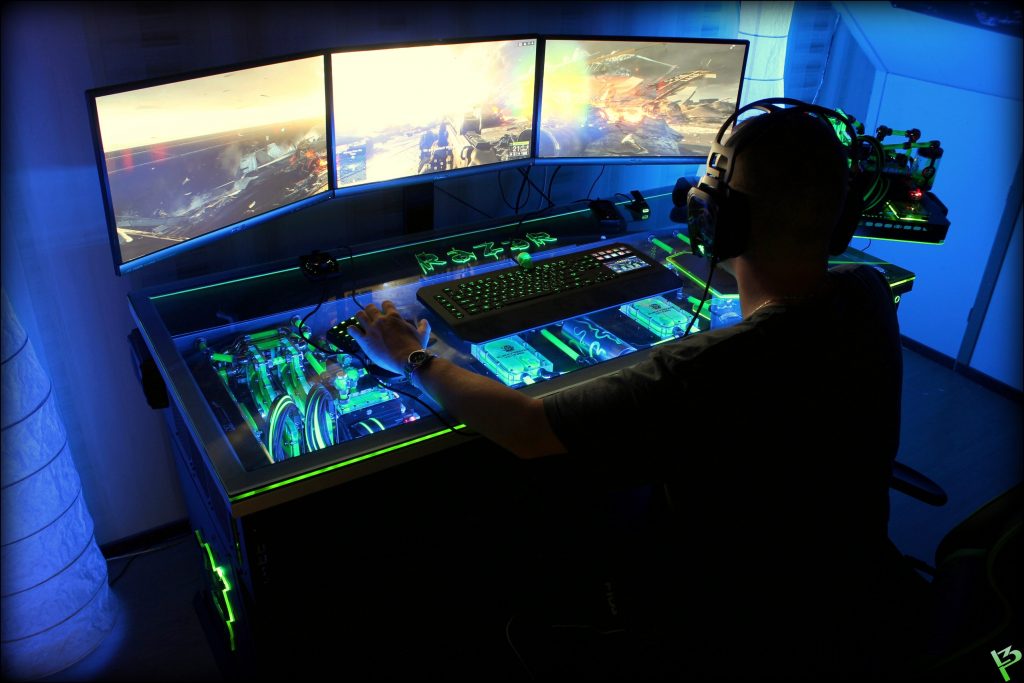 This setup is for those of you who don't want to cut corners when it comes to their gaming platform. This kind of setup will ensure that you will have no problems achieving 90 FPS in just about any current or upcoming game in the ent year or so from now on be it for Rift or HTC Vive.
The components will provide you with a high-quality gaming performance for getting high FPS at max settings but will provide you with a cool, quiet, reliable and stable rig that will help you in your vision to VR stardom.
CPU: AMD Ryzen 5 1600X
GPU: GTX 1080
Motherboard: MSI B350 PC Mate
OS Drive: Crucial MX500 500GB SSD
Storage Drive: Seagate Barracuda 2TB HDD
Power Supply: EVGA 850 G2
RAM: 16GB DDR4
Case: Corsair Crystal 460X or Enthoo Pro
CPU Cooler: Noctua NH-U12S SE-AM4
Operating System: Windows 10
Streaming setup: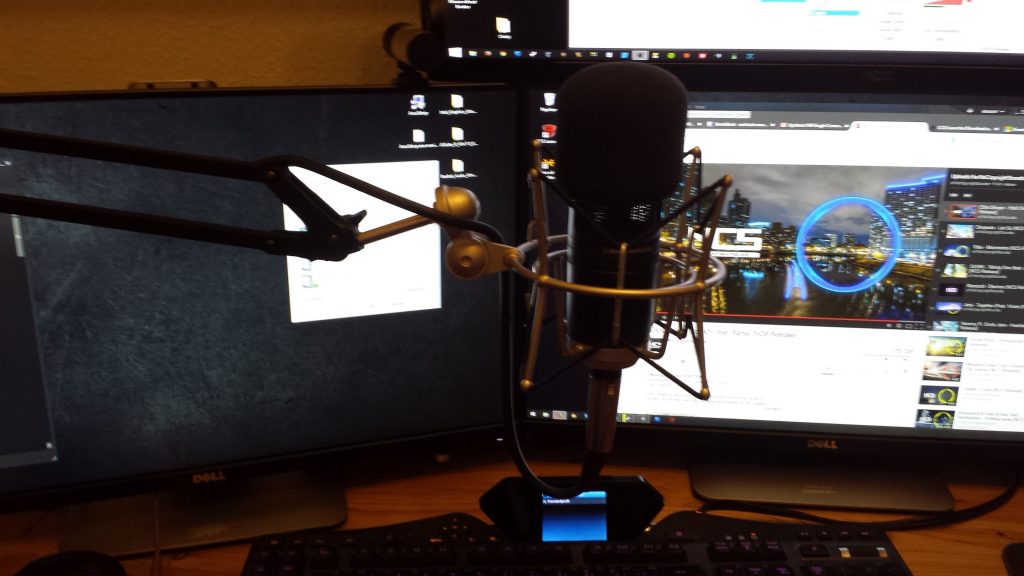 The other part of the equation is the streaming rig whose only job is to encode content and ensure no glitchiness, high-quality video to connect with your audience. While the final cost may prove to be pricey when taking into account the cost of the gaming rig, investing in this setup will prove to be more than a good decision when you can pride yourself on high quality, seamless content which will blow all other VR streamers out of the water.
Video Capture Card: Elgato HD60 Pro
MotherBoard: MSI X99A Raider
CPU: i7-5820K
GPU: GTX 1050
Memory: 16GB DDR4
OS Drive: Sandisk 240GB SSD
Storage Drive: Raid 1 3TB WD Reds
CPU Cooling: Corsair Hydro H100
PSU: EVGA 650
Case: Corsair Carbide 540
Accessories
Camera: Logitech c930e
Wireless Mic
1/4 to 3.5mm audio cable
If you are looking at this list and scratching your head in wonder, do not be alarmed! Here is a wonderful video of a VR streamer we covered in our previous article, TribalInstincs, who will walk you through the process of assembling this streaming setup and will provide you with a detailed explanation behind each piece of hardware:
And here is a graph that connects all of these parts together.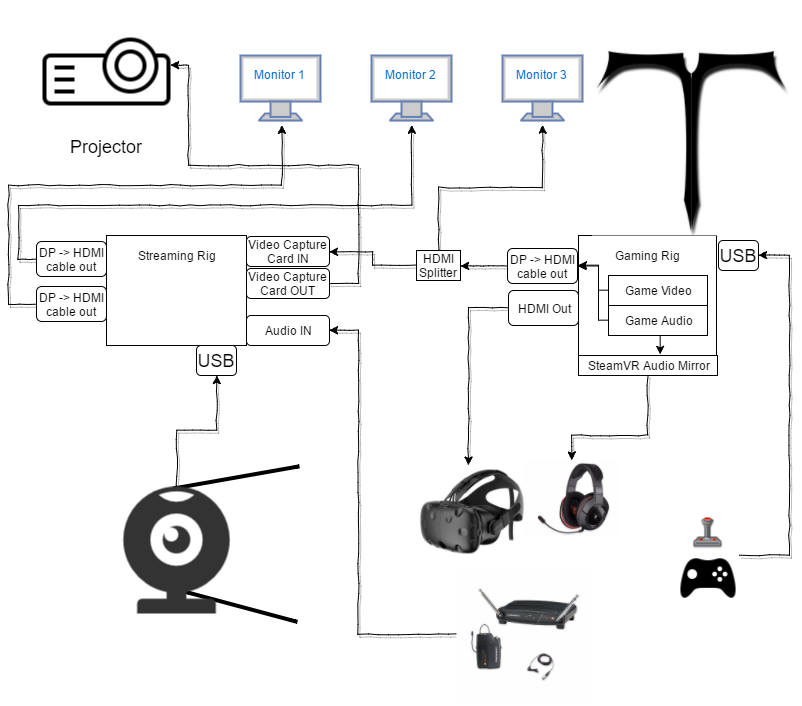 Required software:
OBS – streaming/recording software
Open Broadcaster Software is a long time favorite of many streamers everywhere. It is completely free, the source code is available on GitHub. The added benefit of OBS is that it uses GPU-based capture to lower the resource costs, meaning you will not be needing a separate computer for video capturing (although it may be beneficial for added performance). The video is recorded in either MP4 or FLV file-types and the video can be streamed straight to Twitch and YouTube.
This is a low-resource recording software that is a simple must for your streaming needs.
For a free, low-resource recording program that's available for everyone, consider checking out Open Broadcaster Software.
OBS OpenVR-Plugin – a VR compositor capturing plugin
As everyone knows, VR content is not the same as regular 2D content, so getting this plugin is an absolute necessity. You see, by using just regular OBS software for capturing video, you cannot capture the direct video you see from your VR headset, but the video that is projected on your computer. Obviously, that will not do, so OBS OpenVR Plugin comes to save the day.
This plugin provides an input for 64-bit OBS that allows capturing directly from OpenVR/SteamVR mirror surface in full resolution.
Cropping can be configured in the plugin properties, with some presets provided for the HTC Vive. The presets take into account the OpenVR mask to provide a maximum capture area without any black borders. However, some OpenVR games still render these mask areas so with those games cropping is not necessary.
Here is how to install it:
https://www.youtube.com/watch?v=56vO5-xqvKY
Chatty – a twitch chat client that has audible notifications for join/leave/message alerts
Getting to know your audience is an important part of your career as a Twitch streamer, since growing and maintaining a connection with your audience is of paramount importance.
So here comes Chatty, a Twitch chat client for everyone who appreciates a dedicated desktop application (similar to a classic IRC client), but doesn't want to miss out on Twitch-specific features.
4. OVRDrop: a desktop window for displaying Chatty or another chat feed in VR ($15)
In their own words:
"OVRdrop is a Utility Application for SteamVR that can mirror a Desktop Window, an entire Monitor, or a WebCam into a Cross Game SteamVR Overlay. OVRdrop works on SteamVR and should be fully compatible with any SteamVR headset, though you will need tracked controllers for many of the features."
But what does that mean exactly to you? To put it plainly, you can use this software to clone an application right into the VR space with you, be it chat application or anything else for that matter. It is an absolute necessity that is of tremendous help for any streamer and is well worth the price.
Not to mention that you can use it to watch your favorite anime or movies while waiting for that long load times whilst playing Elite Dangerous.
Alternative to OVRDrop: OpenVRDesktopDisplayPortal –
If you are a bit short on monetary resources, you can go with a free version from the same developer, but since it is no longer updated you will most probably run into a lot of issues. Still, it does a fairly good job.
Stream Labs – good for getting alerts, chat feed and much more into your stream output display
Another necessity for any professional streamer or one who is aiming to become such, Stream Labs is an application that will make donations, alerts and other notifications much easier to manage. And it's completely free!
For a very detailed review click here.
Here is a nice review:
https://www.youtube.com/watch?v=BeIsGKg8oV4
Stream Labels – good for having dynamic information displayed in your stream output such as animated follower list etc. –
Another thing you will need is a:
A Twitch account! (duh!)
Making an account is completely free, and be sure to customize it, add a custom avatar, banner and a description that best captures your personality and intent.
If you would like to archive all of your broadcasts for later viewing, go to Settings > Channel & Videos > Archive Broadcasts.
How to build yourself as a VR streamer persona:
1. Build yourself an audience
Twitch is a platform that allows for many to make a stable income broadcasting, but not only because they play the latest games or have a gaming setup that is an envy of many – but because they are entertainers in the full sense of the word.
Building and maintaining an audience is key here, do not forget that you are in fact in the entertainment business so treat your audience as stars of the show.
If you grow big enough, which you surely will when abiding by this guidelines, Twitch will offer you a partnership, which will allow you to get a cut of broadcast revenue and offer you exclusive perks in exchange for a monthly subscription fee.
2. Be genuine
You don't have to jump all around the room to be entertaining, nor do you have to speak rapidly in a high pitched voice to get any attention. Just be yourself and let your personality shine. Play and stream games that are in accord with your inner character. If you are more of an RTS fan, so be it.
Amaze your audience with your diligent planning and flawless execution of strategy which leaves your opponents in the dust. Are you an FPS fan? Great, show your fans how good you are at headshots, heck you might as well suck, but still be quite fun and entertaining while playing.
You don't have to copy others, and you probably shouldn't, because people can sense when someone is being genuine and when someone is just faking it.
In whatever color, form or shape your personality comes in, trust me, just be yourself.
3. Be consistent
When people log onto Twitch and start watching other people stream, it's quite similar to when you turn on the TV to watch your favorite show.
You would like consistency, wouldn't you? It would confuse you or simply irritate you if the show you're watching come at random times, so mimic than those who have succeeded in making a name for themselves.
Consistency and persistence is another form of applied faith. If you want to succeed and if you believe you will succeed than you will persist. There may be months or even years before you make your big breakthrough, but when that moment comes, and come it will, you will have your discipline and consistency to thank to.
4. Become friends with other streamers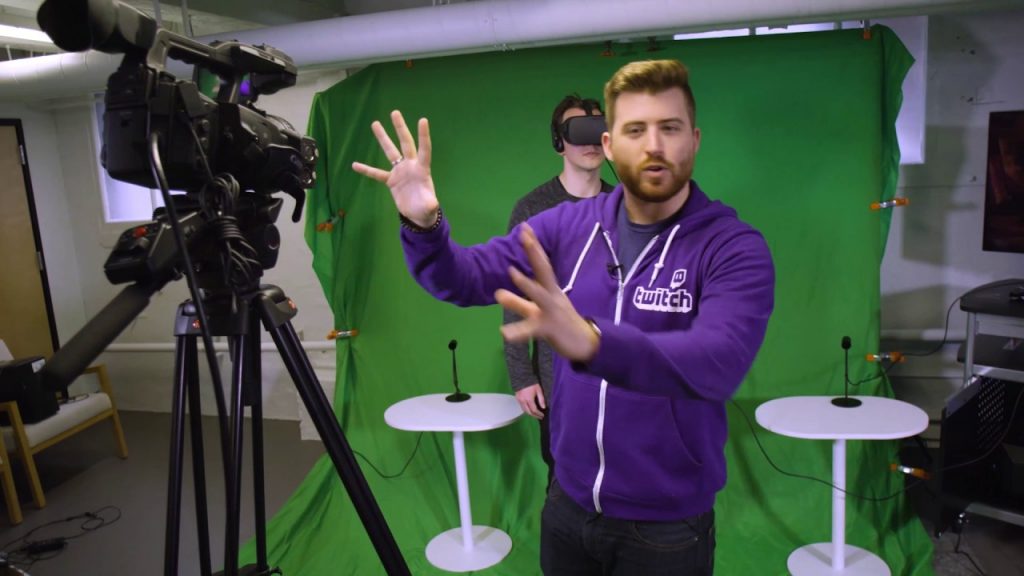 There is no better and cheaper way to promote yourself than to become friends with other people in whatever category of entertainment you're interested in. So in the realm of streaming, become friends with other streamers.
You see, money follows attention, so the greater the number of eyes fixed onto you the greater the number of zeroes that will follow the first digit on your bank account. It is simply so.
When you make a name for yourself with other Twitch or YouTube streamers you will have a ready supply of followers before you even start your own channel. So, be sure to offer a helping hand to other streamers, and they will be more than willing to return the favor.
5. Interact with your audience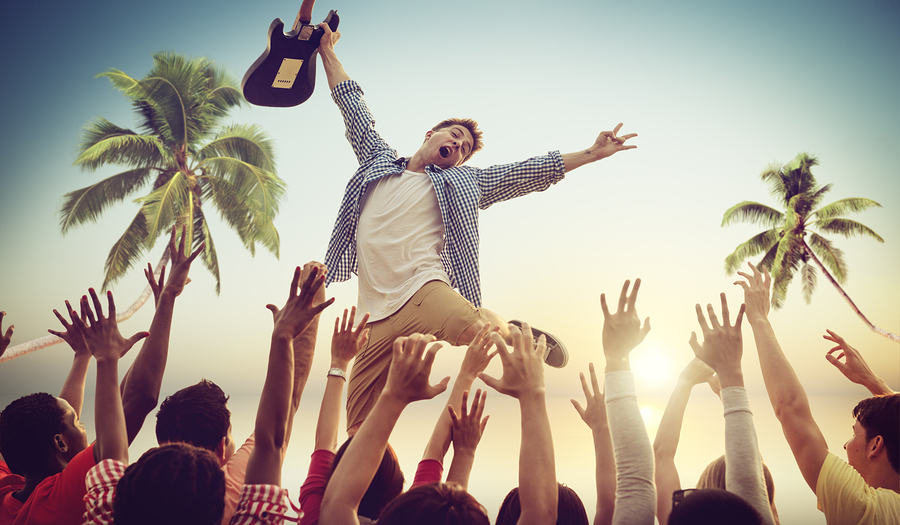 This would be one of the most important, if not the most important point in this list. In contrast with other forms of entertainment, the audience is an always a part of the experience and maintaining a quality interaction is key.
All Twitch streaming comes with a chat room and the better you are at making your audience feel as though they are right next to you, sitting on a couch, the better you will be and more successful you will be as a streamer.
Fortunately, with the aid of the software above, you will have no problems maintaining the interaction with your audience, so be sure to utilize it!
For a final conclusion of all the points mentioned above, be sure to watch this video of a popular streamer Trump who has condensed his philosophy and outlook on streaming in this short 10-minute video:
Hopefully, with all the information laid out in front of you in this article, you will have received a necessary push which will help you make your first steps on the road to VR streaming stardom.
Be sure to have fun along the way, everything is so much easier when you have fun while doing it, but also keep in mind all the advice mentioned here and success is virtually guaranteed!