The headphones are an essential part of the virtual reality experience. After all, what's the point of feeling like you're in the middle of everything if you can't hear anything?
The unfortunate truth is that, with extensive use, components do tend to break down. Fortunately, when your headphones stop working, or if you simply prefer to use your own ones, you can remove the Oculus supplied ones and connect your own to the system.
Replacing The Rift Headphones
You'll need to locate the audio connector screw which is behind the main strap. You will also need to find the audio tool which is specially designed to remove this screw. Once you've undone the screw far enough the headphones will simply come off. 
You can then plug your best headphones into the Rift S. It is necessary to go into the Oculus app on your PC and choose the devices option. You'll find the Rift in the list and a VR audio output option. Select the Rift headphones option and change the setting to 'Use Widows Settings'. That's it, your good to hear the sound again or enjoy the improved sound quality.
Now that you know how to change your headphones you can select the best headphones for the Oculus Rift S, there are a few to choose from!
KOSS PortaPro Headphones – Great for comfort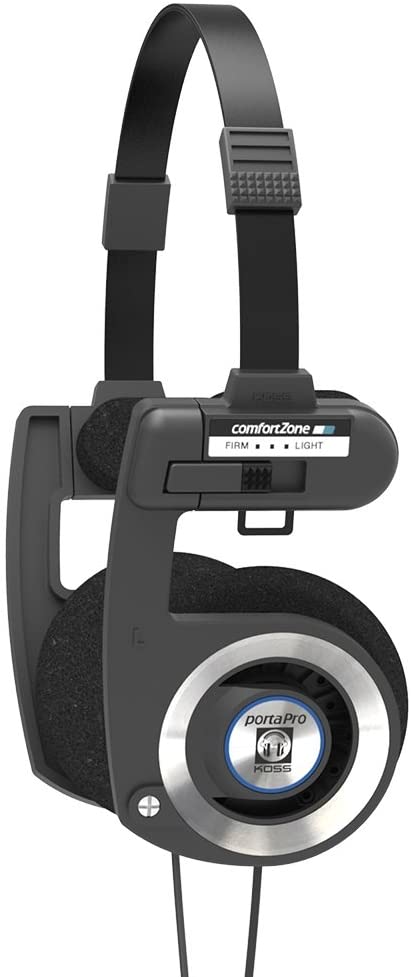 These stylish looking headphones are surprisingly affordable and available in a choice of black or white. It has to be said that the black Koss Porta Pro looks the smartest.
The stylish design incorporates a thin but comfortable headband which is fully adjustable. The ear plates are multi-pivoting and the entire unit can be collapsed, making it easy to carry them if you need to.
These headphones incorporate two adjustable temporal comfort zones. They are designed to change the pressure on your ear, keeping the headphones perfectly balanced at all times. This will aid you in enjoying the deep bass tones. At just over 6 pounds you're barely going to notice you're wearing them.
They have a standard connector and a frequency response of -20-17000 Hz and 16ohm impedance. The touches of silver on the earpieces add a little extra style. It should be noted that these are open air headphones, you'll be able to hear what is going on around you and others will find it easier to hear you while you're playing.
---
Orzero Earbuds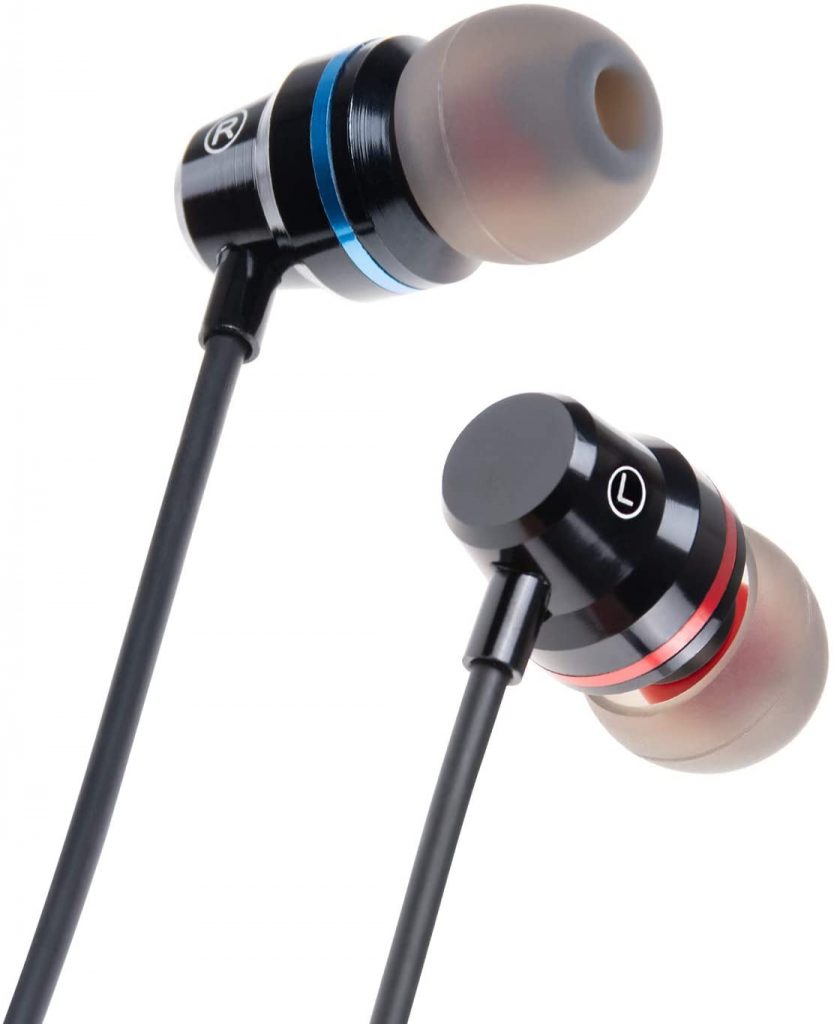 If you're a fan of earbuds the Ozero Earbuds may be the best decision you've ever made. They are designed to fit snugly in your ear, effectively blocking out unwanted background noise. This will help when you're trying to concentrate on your next move.
The earbuds are wired, they use a high-quality durable wire that has a different length piece of cable going to each ear. This design helps to stop the cable sitting on your neck, reducing the stress of playing for extended periods of time. The hook and loop system also ensures your headphones are comfortable indefinitely. 
The set has 4 spare earplugs and a storage box that allows you to keep them safe, that's if you need to take them anywhere else.
The sound quality is good enhanced bass compliments the high-fidelity sound, giving you the perfect solution to your listening woes. 
---
Sony WH1000XM3 Noise Canceling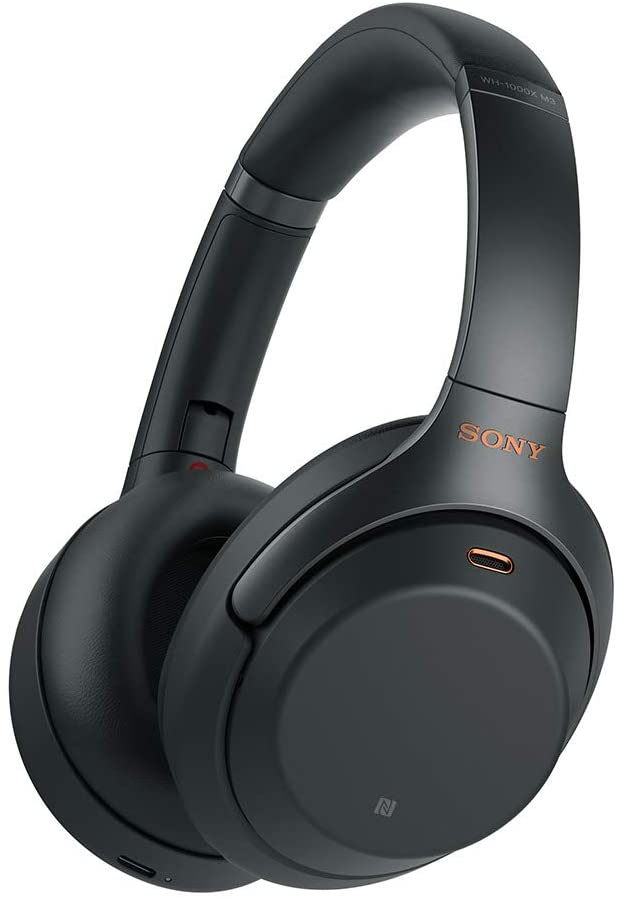 These are over the ear headphones that are designed to block out all surrounding sounds. It's a role that the Sony WH1000XM3 does exceptionally well. In fact, it's noted as the industry leader in active noise cancelation.
It should be noted that these are wireless, that could be a distinct advantage when moving around during gameplay. They also come with Alexa built-in, allowing you to ask questions and perhaps even find cheats while immersed in the gameplay. 
A nice feature is the quick attention mode. By simply covering one of the headpieces you can turn down the music on your game, allowing you to converse with others in the room or even ask Alexa a question!
The battery life on these headphones is approximately 30 hours, that's long enough to get through a portion of your game! You'll also note that they are extremely comfortable and can fold into a small box. You can carry them anywhere with you!
As a bonus you'll find there is also an audio cable included, allowing you to hardwire to the Rift S if you wish.
---
Skullcandy Ink'd Earbuds

The second set of earbuds on this list is from Skullcandy and is a budget-friendly option with attitude.  But, don't let the price fool you. The Skullcandy Ink'd earbuds offer impressive bass and cover an array of frequencies without struggling. 
The fact that they are Bluetooth connected and simply slot into your ears makes it easier to maintain comfort while playing. You should also note that the short cable connecting the two earpieces is flat, making it very hard to get it tangled.
The headphones are surprisingly sensitive, you may need to reduce your Rift S volume when you put them on!
You'll also appreciate the active noise canceling feature and the fact that they should give you 30 hours of playtime! They are also available in a variety of color options, including red/black, and gray/mint.
---
Hyper X Cloud II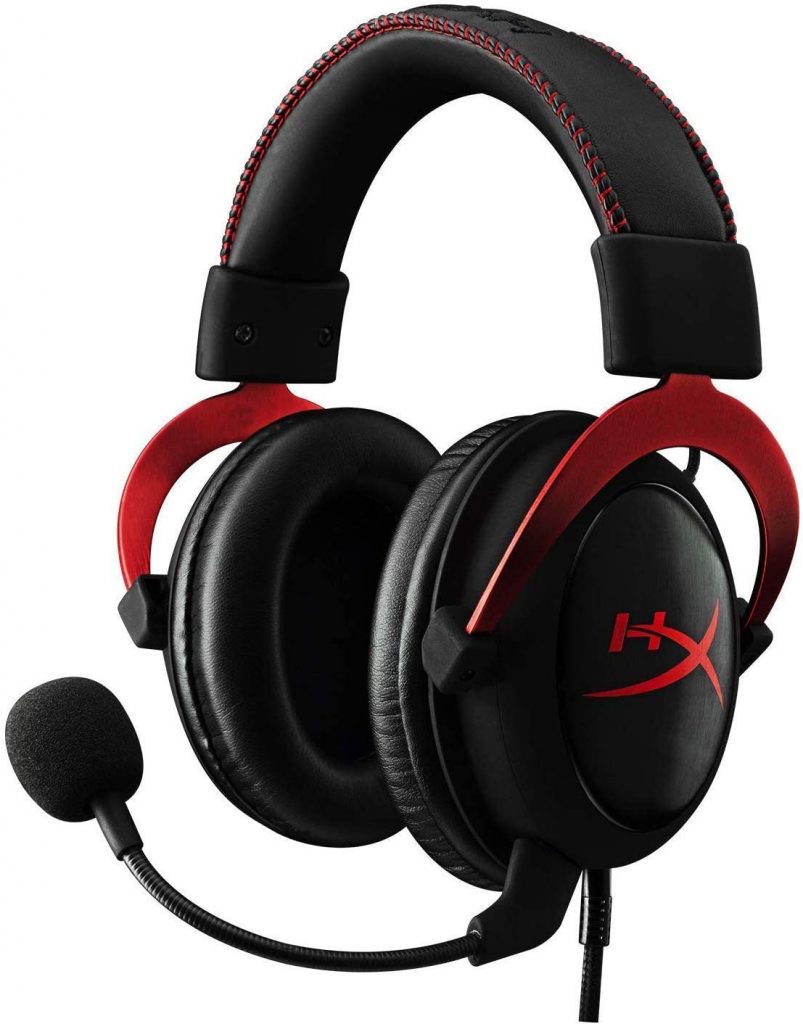 The Hyper X Cloud II is black with a red insignia on the cup, it's a striking and smart finish. These headphones benefit from 53mm Neodymium drivers, a detachable microphone, and a frequency response of 15 Hz – 25 kHz. 
The great thing about these headphones is that they are not that large, making them an easy, and surprisingly comfortable option. This is partly to do with the memory foam pads that maintain balance and comfort even after hours of gaming. 
Of course, you'll enjoy the improved bass and you can even use a USB audio sound card to boost the quality of the sound further. 
The sound system is already rated at 7.1surround sound, this is complemented by the audio sound card, giving you a perfect balance of tones while in-game mode. 
You'll also be pleased to note that these headphones are a durable option. They have an aluminum frame that can withstand the rigors of daily use. Even the microphone is noise canceling to facilitate chatting with friends as you play.
---
Marshall Monitors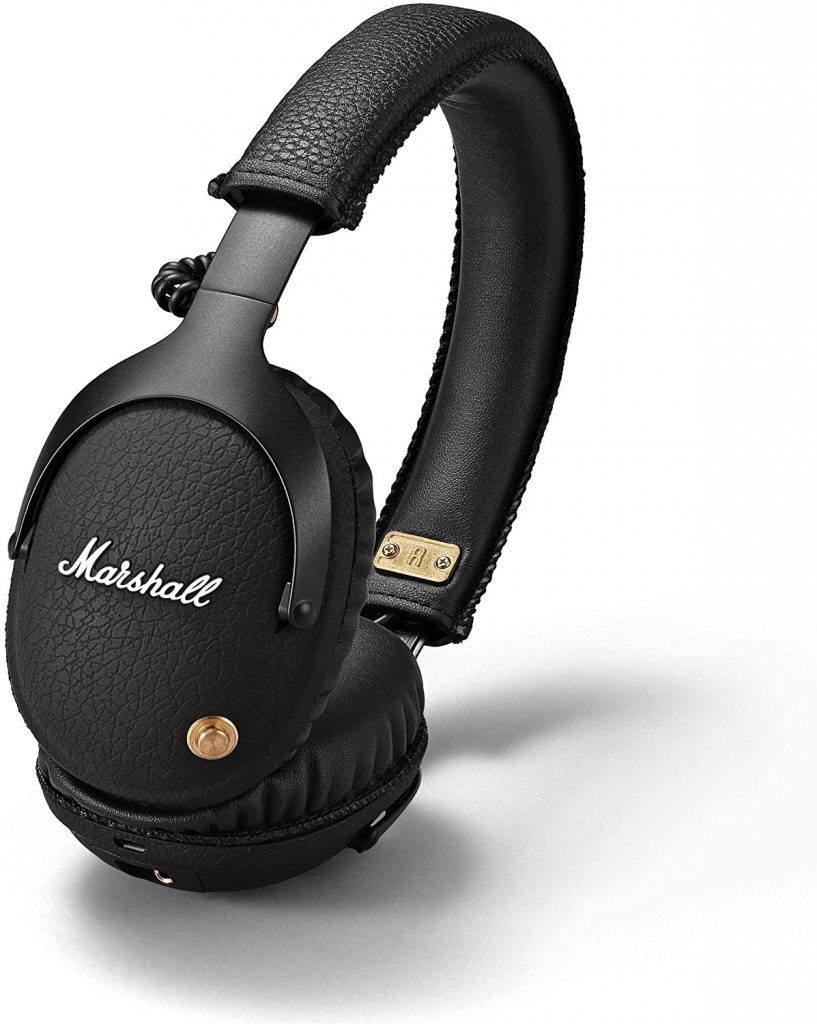 The original Marshall Monitor Bluetooth headphones are still one of the best options for your Rift S. It should be noted that these will need to be put on before the headset. 
They are Bluetooth, avoiding any danger of cables getting tangled or damaged. You'll appreciate the 30 hours of quality battery life and the fact that they only take 3 hours to recharge.  The sensitivity is 92dB thanks to custom-tuned drivers.
You can even answer a call if you wish. Of course, that may be unlikely if you're in mid-game. You can even adjust the volume by simply turning the headset slightly! The frequency response if 20Hz – 20kHz and you'll find the audio quality is well rounded. Bass heads may prefer a different option as they're not as heavy on the bass as some of the other options available. 
You can even share the audio with a friend via Bluetooth!
The Marshall Monitors are foldable, allowing you to carry them with you when needed, you even get a hard case to protect them on the road!
---
Turtle Beach Stealth 600s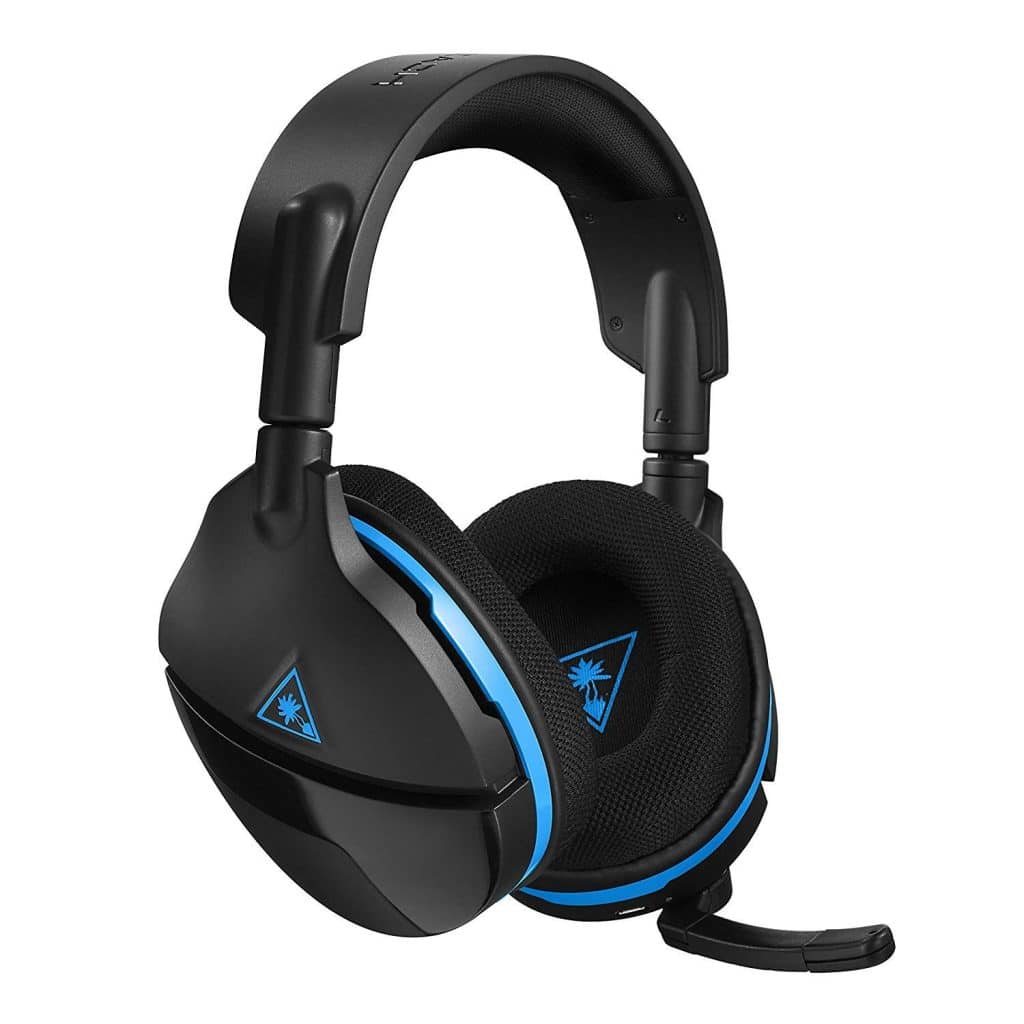 Turtle Beach has produced an array of great headphones but the Turtle Beach 600s are one of the best choices to match with your Oculus Rift S. 
These headphones are wireless and fit comfortably over your head and ears. They incorporate smart channel hopping which provides superior game audio and chat options. The sound is immersive while the earpieces are designed to cancel outside noise. In short, you'll feel like you're in your virtual world.
To aid long term wearing the earpieces are covered in a soft but breathable mesh, improving airflow to the ears without affecting sound quality. You even have a superhuman hearing setting that amplifies sounds in the game, helping you know when people are behind you. 
The frequency response is 20Hz – 20kHz and the earpieces incorporate 50mm Neodymium magnets to ensure great sound reproduction. The battery lasts for approximately 15 hours and takes just 3 hours to recharge. You'll find it hard to beat the Turtle Beach 600s!
---
The Bass Line
Ditching the standard Oculus Rift S headset means you can choose the best headphones for Oculus Rift S. There are many different options on the market that are worth considering, you simply need to ensure they will fit comfortably over your headset. The simple fact is that any headphones can be used with your Rift S but if you really want to enjoy the experience, you need one of the sets on this list.
Whatever your budget you can improve the comfort and the sound quality of your Rift S, select your preferred option, order them today, and start enjoying your gameplay!