The Oculus Rift S is a standalone virtual reality system that comes with touch controllers and two sensors. The latest version is said to have improved optics, an ergonomic halo headband style design, and realistic controllers. They move precisely with your own movements.
Unfortunately, the entire setup only works when it is connected to your PC via the cable. The original cable is five meters long, potentially long enough to keep most gamers happy. However, if you need a longer cable or you damage your original cable, you need to know which are the best Oculus Rift S replacement cables.
Before you take a look at the replacement cable options, it's worth noting the original configuration. It is one five-meter cable that has USB 3.0 connectors and DisplayPort connectors on one end and a unique Oculink connector on the other end, allowing your headset to connect directly to your PC.
The fact that it has a unique connector does make it harder for other suppliers to offer the same cable. But it's not impossible. You can get good quality Oculus Rift replacement cables, you just need to know where to look.
Even if you don't have a problem with your Occulus Rift S cable yet, you should check out the following options. The constant movement and twisting while you're using the Rift S means that kinks are highly likely. The more often it gets kinked the more likely it is to become damaged and need replacing.
The Best Oculus Rift S Replacement Cables
Trebleet Oculus Rift S Cable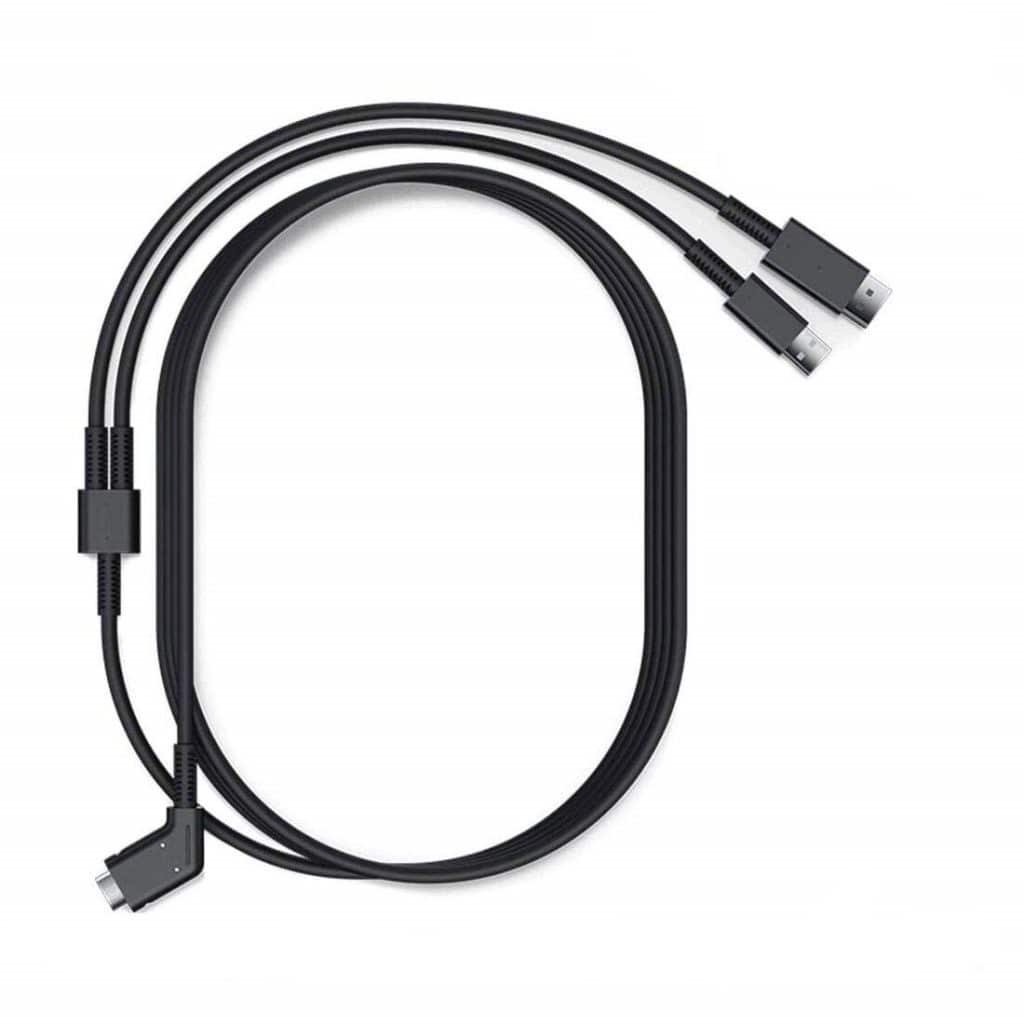 This offering is on Amazon and is designed solely for use with the Oculus Rift S, it will not work with the Oculus Rift CV1.
The cable weighs approximately 14 ounces and is five meters long, the same as the original version. It has a DisplayPort connector and a USB 3.0 connector at one end and the Rift S connector at the other, ensuring a perfect match to the original and an easy replacement of your damaged cable. 
The cable is black and uses copper connectors to ensure the best possible connection, allowing you to continue enjoying crystal clear game clarity.
It's worth noting that at just over the $100 this is not the most expensive replacement cable in the market.
---
The Oculus Replacement Headset Cable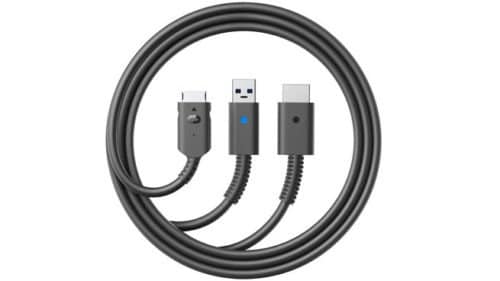 For a long time, it was not possible to get a replacement cable for the Oculus Rift S, not even from Oculus. However, this has now changed and Oculus offers a four-meter replacement headset cable.
The first thing to note about this cable is that it is not a complete replacement cable, you can't plug this into your Oculus, it is designed to plug into the extension piece that comes from your headset. This will restore the original five meters of length.
Of course, the cable does rely on your existing Oculus cable with the Oculink connector still being usable. This piece will replace the rest of the cable which is the most likely part to be damaged during regular use.   
The cable weighs just 12 ounces, is black, and works in exactly the same way as the original one. With copper core and connectors this is an excellent choice for anyone in need of this cable section quickly.
---
Support Option
It is worth noting that you can contact Oculus to request a replacement cable. They will not provide on in all circumstances. However, if you have recently purchased the Rift S and have an issue with the cable, they are likely to send you a replacement free of charge. 
There is no guarantee that they will help you, every situation is different. But, it's always worth asking.
Cable Extension
Another way around the issue may be to get a rift extension cable. These will effectively replace the main section of your cable, that's the bit that runs from the connector to your PC, not the section that goes to your head unit. 
You'll need two cables to replace the original. They won't just restore the image, they'll also extend the play area you have available.
Cablematters 6ft DP Cable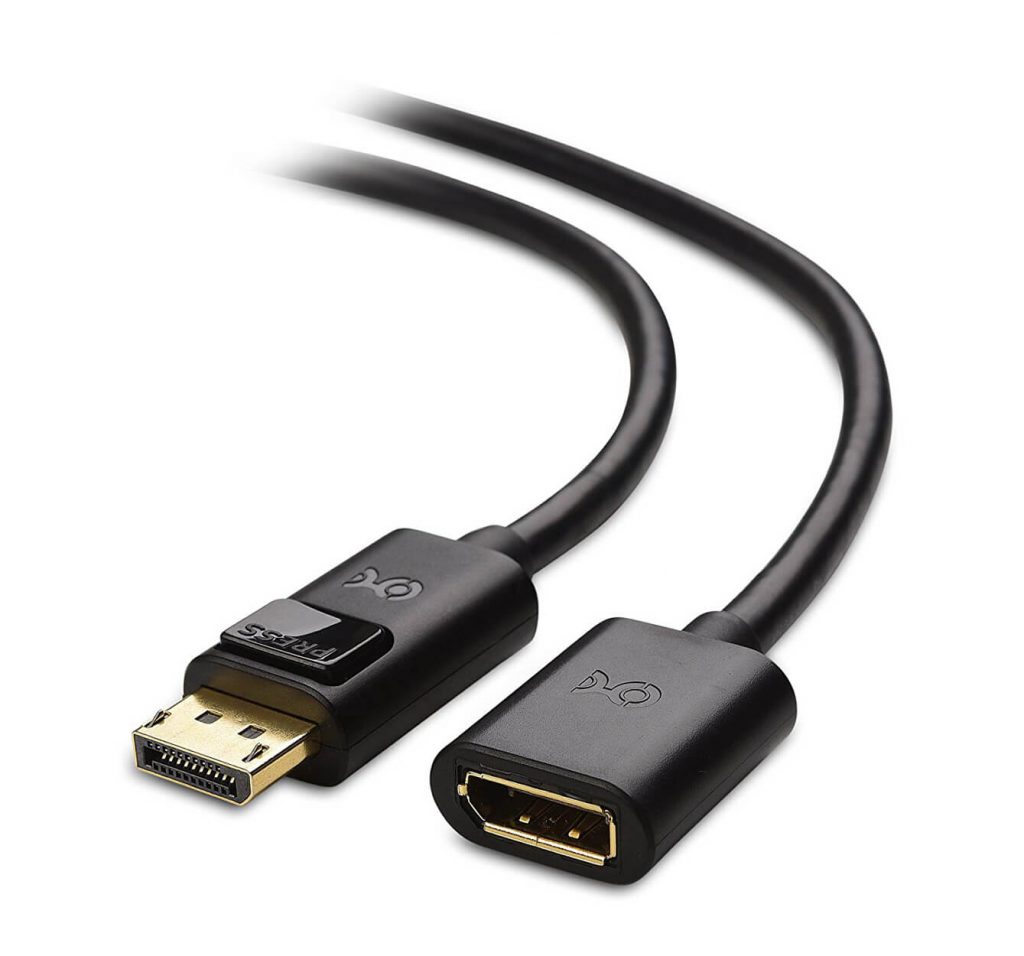 The Cablematters 6ft DP cable is, unsurprisingly, 6ft long. That's about 2 meters, making it a good choice to extend your undamaged cables but not so good at replacing them. It has a male and female end, allowing an effortless plug-in connection to your existing cables.
It will support video resolution up to 4K, that's 3840×2160 pixels and full HD with an array of audio pass-through options.
It has gold-plated connectors, bare copper conductors, and foil shielding, ensuring you get the best possible quality while in virtual reality mode. 
---
Cable Matters 10 ft USB Cable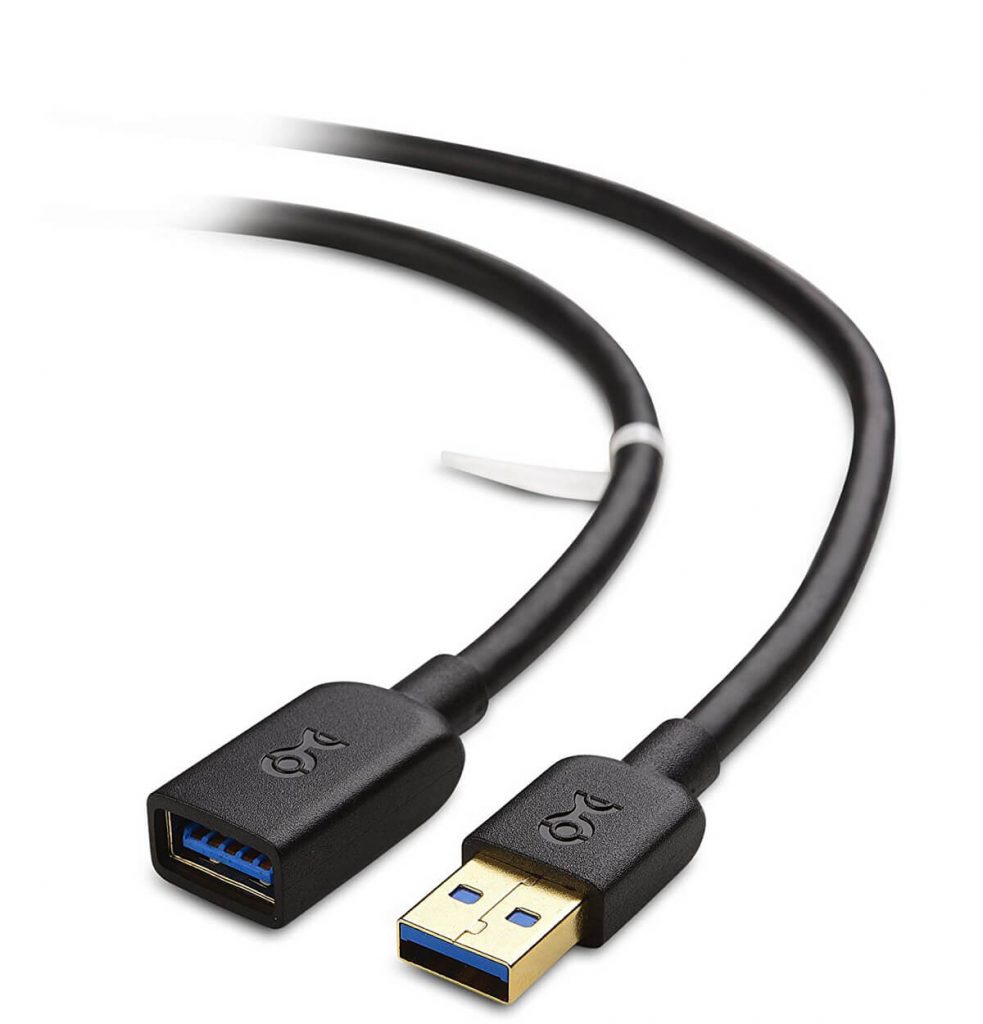 The second cable is also from Cablematters, the Cablematters 10ft USB extension cable. It supports USB 3.0 but can still be used by USB 2.0 devices. You'll benefit from fast data transfer and easy connection to your system. 
If preferred it is possible to get the cable in a 6ft option, matching the DP cable above. It benefits from molded strain relief connectors and grips to aid plugging and unplugging. Alongside this, there are gold-plated connectors, bare copper conductors, and a foil and braid shielding to ensure performance is maintained under all conditions. 
---
Cable Creation Active USB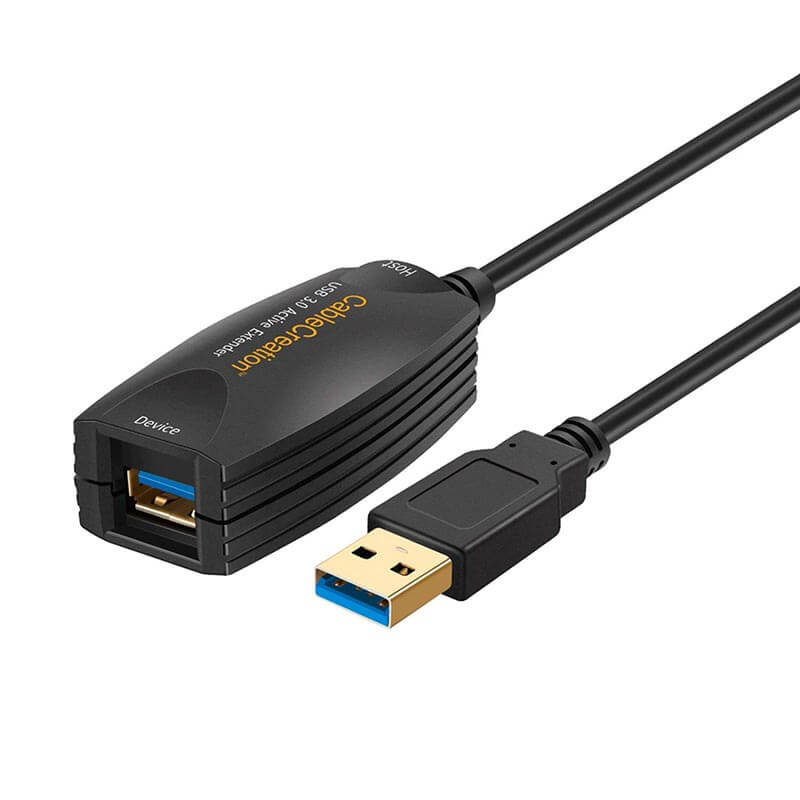 If the 10ft option isn't long enough then you can use the 16.4ft Cable Creation Active USB Extension Cable. This cable is an impressive 5 meters long, doubling your current play area. 
It has a built-in signal booster to ensure the quality of the signal remains high between your PC and your headset. This relies on a built-in NXP chip and can even be used when you simply want to transfer data faster. 
This cable also has gold plated connectors with foil and braided shielding. It also benefits from molded grips to reduce strain on the cable when plugging, unplugging, or in the middle of a game. 
---
Closing Thoughts
There are few options available when looking for the best Oculus Rift S replacement cables. Some say this is because the Rift S is no old news and Oculus is not keen on supporting it anymore. There is probably some truth in this. But, with a little ingenuity, you can find a cable to replace your original Oculus Rift S, you can even extend the current cables and use a good cable management system to prevent them from getting tangled in the future. 
It may even improve your gameplay! Of course, the real secret to getting the right cable is simply perseverance. That's the same characteristic that gets you through each level of a game.