When it comes to virtual reality there are many different ones on offer but most people will agree that Oculus tops the list. The Quest is their top-end product but the Rift S is a close second.
The Rift S must be connected to a suitable gaming computer in order for the experience to be fully immersive and feel real. When you choose to purchase a Rift S you'll get a headset and a cable to connect the headset to your computer. You'll also have two touch controllers that you hold in your hand, allowing you to manipulate things within a game scenario. Batteries for the controllers will also be included.
Your computer will need to meet the following specs, if it doesn't you're going to have to upgrade or change it!
NVIDIA GTX 1060 or better
Intel i5 / AMD Ryzen 5 1500X or better
At least 8GB RAM
DisplayPort 1.2 or Mini DisplayPort; an adapter is included with your Rift S
USB 3.0 port
Windows 10
But, that's only the starting point. To make the most of your Oculus Rift S and the variety of games available, you need to get the following accessories.
Best Oculus Rift S Accessories
VR Cover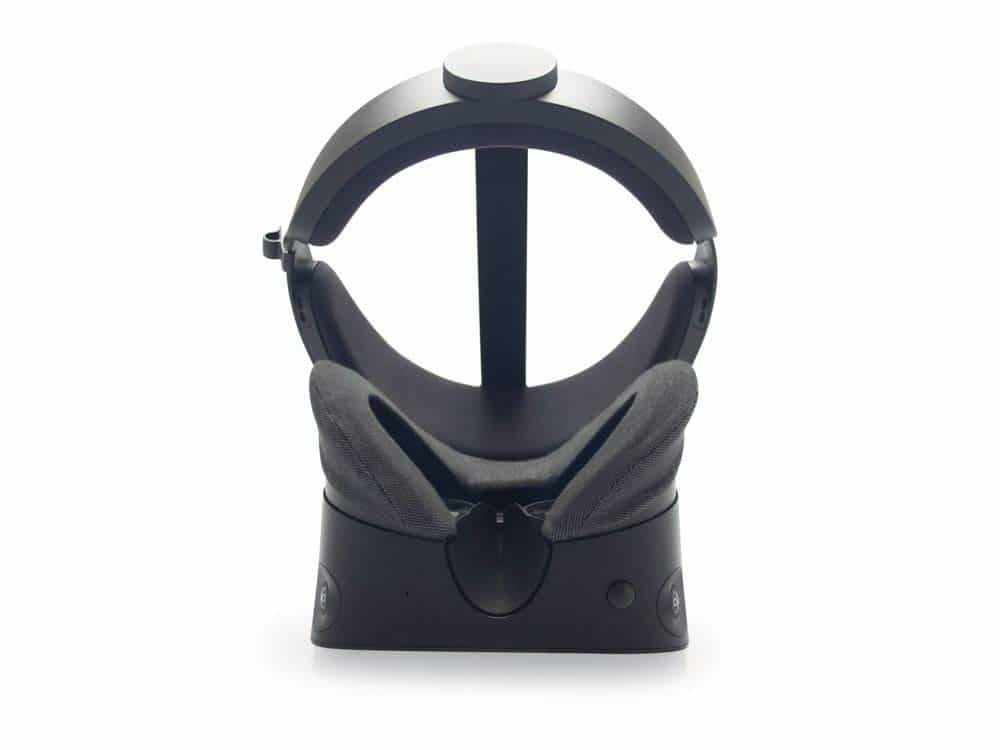 For comfort, convenience, and even improved gameplay there really is no better accessory. The VR Cover is made from cotton. It's washable and hygienic. Most importantly, it will extend the life of your Oculus Rift S.
It's designed to slot over the facemask and create a soft feel for your face. The cotton prevents your sweat from sitting on the foam built into the facemask. Without the cover, sweat will be absorbed by the foam and dry it out. Ultimately it will be uncomfortable and need to be replaced.
It also increases the chance of harmful bacteria being housed in the foam, especially if multiple people use the mask. Using a VR Cover protects the mask and your health. The fact that it's washable means it can be reused as many times as you like.
As a bonus there are 2 covers in the set, allowing you to have one in use while the other is being washed. 
---
Rechargeable Batteries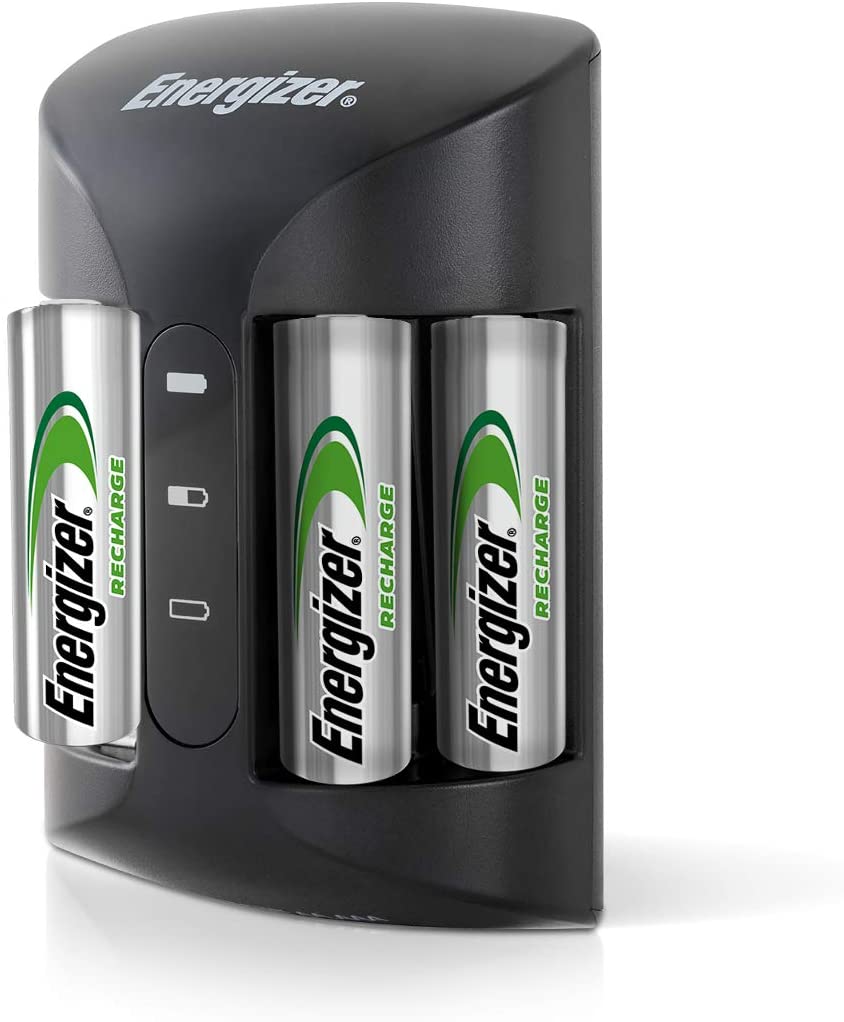 This is a simple accessory and not Rift S specific. However, it is one that you'll be grateful you invested in.
Each touch controller takes one AA battery and, no matter how good the batteries, you'll be surprised at how fast they run out. There is little more frustrating than having the time to play on your VR device and not having the required battery power for your controllers.
The solution is a 4 pack of Energizer batteries and the necessary charger. This will allow you to have two in use and two on charge, ensuring you never run out of battery power.
It's worth investing in a premium product, such as that by Energizer because they'll last significantly longer than cheaper versions of rechargeable batteries. That's not just playing time, its also the number of times they can be recharged.
---
VR Stand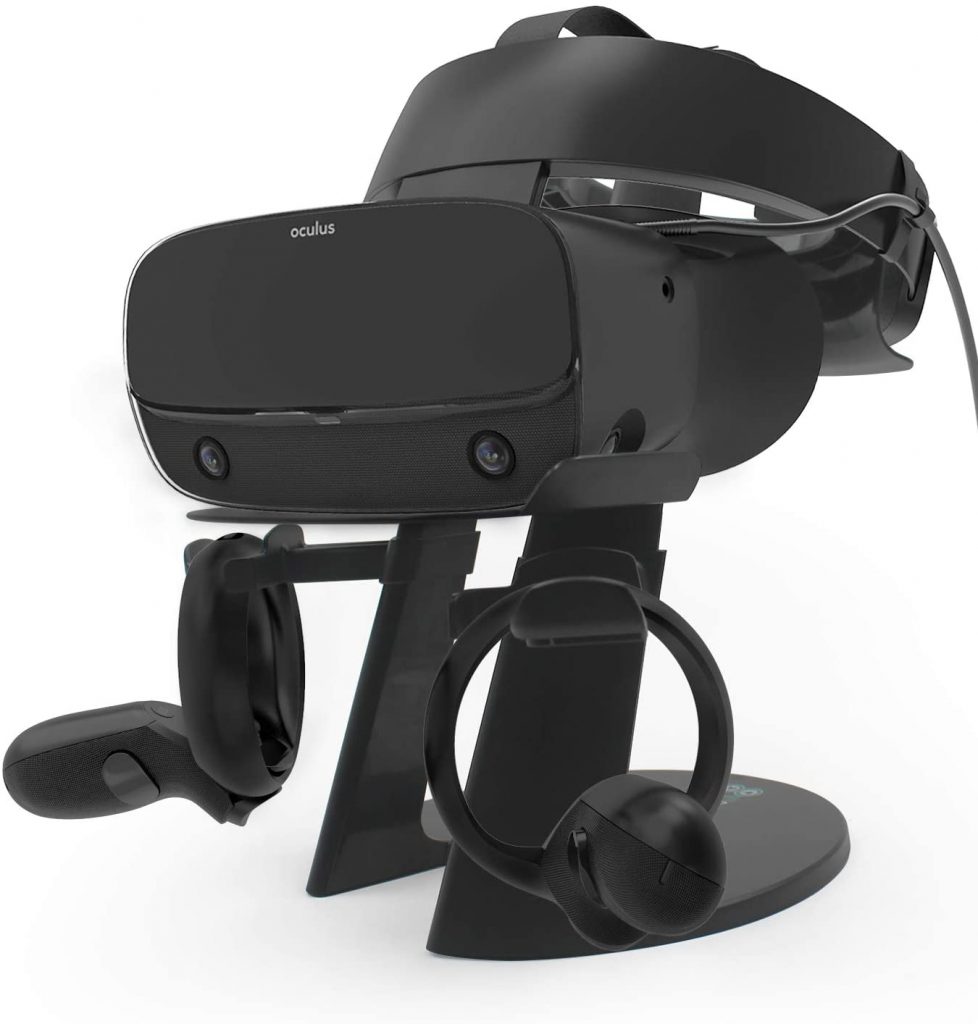 The AFAITH VR stand is specifically designed for the Oculus Rift S and the Oculus Quest. It's a simple but elegant storage solution that you slide your headset on top of. There are two hooks, one on each side, that are designed to take the touch controllers.
It has a surprisingly small footprint but a low center of gravity, ensuring it remains stable even if you accidentally knock it. The main advantage of this stand is the ease in which you can put down your Rift S and controllers when you've finished.
Placing them on the stand ensures you know exactly where they are when you need them and prevents them from being damaged. You can adjust the height and the black plastic finish is designed to replicate the finish of your Rift S headset.
The fact that the stand looks cool is simply a bonus.
It is worth noting that the stand comes apart very easily, allowing you to carry it to your friend's house if necessary.
---
Padded Flooring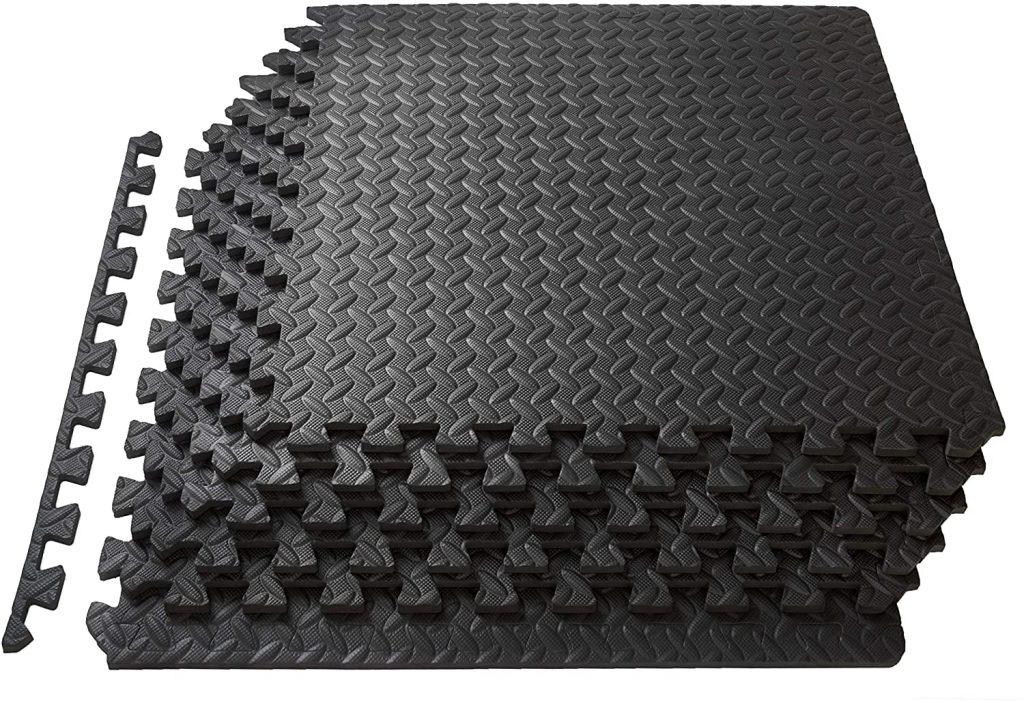 Once you're in VR mode you'll find it's very easy to lose track of where you are. This gives the real risk of walking into something and even injuring yourself. This is true even when you're supposed to stand still for the game, you may be surprised at how much you move.
Of course, the Rift S is designed to allow you an entire room experience. That means you don't just need to know you're in the right space, you also need to be comfortable. Hardwood floors and tiles can be hard to your feet or become damaged if you keep your shoes on.
The solution is to get a VR floor mat such as this offering from ProsourceFit puzzle mat. The mats interlock to create a smooth surface that's ½ inch thick. It's lightweight and easy to assemble which is a bonus if you need to move it when it's not in use, allowing you to store it until the next time.
It's also waterproof and non-slip which should be beneficial when you're in the middle of playing a game. You should also note that this is a great way for you to register the edge of your play area as you'll notice the difference in feel.
---
Kiwi VR Cable Management System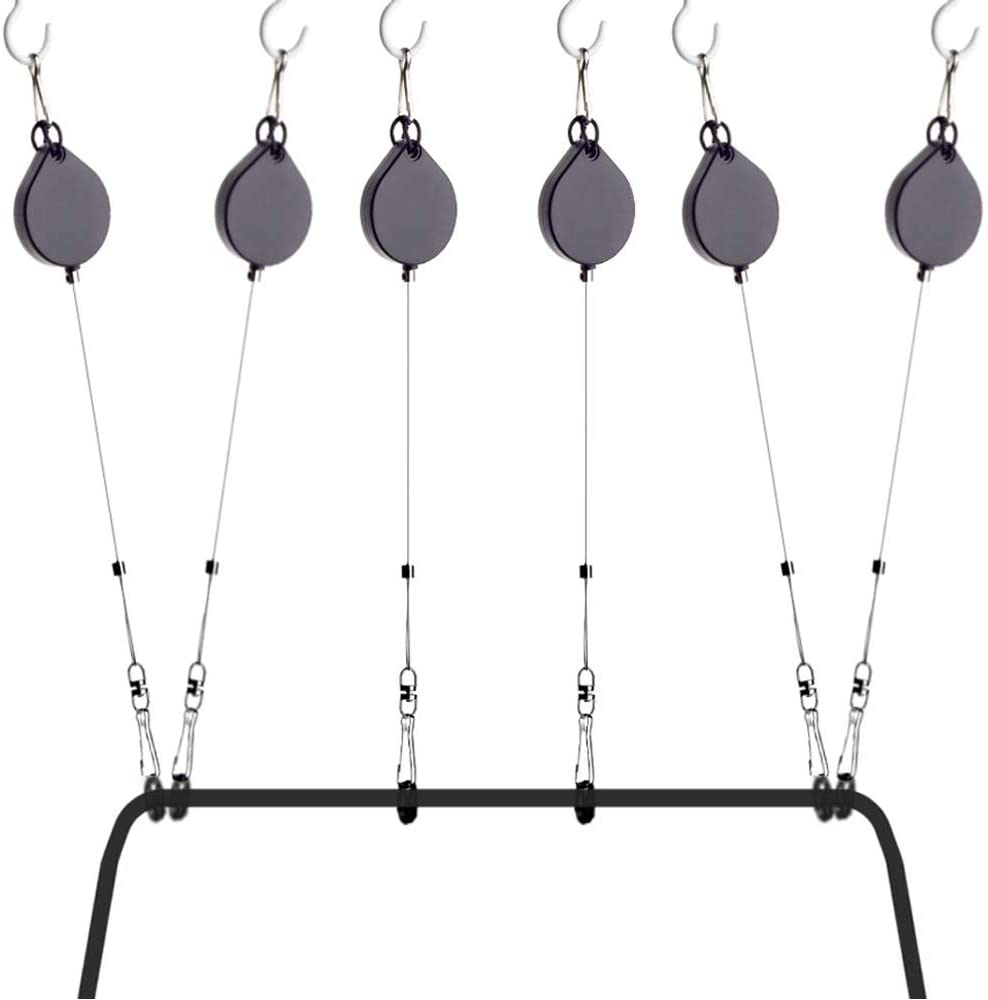 This accessory is literally a game-changer and surprisingly easy to fit. The KIWI VR Cable Management system is designed specifically for the Rift S although it can be used with other systems.
It consists of 6 hooks attached to retractable lines. The attachments are 360° swivels. At the end of the retractable line is a clip that your cable runs through. One end of the cable plugs into your computer, as usual, the other goes onto your headset, from above.
The result is seamless play as the cable moves around on the retractable lines effortlessly. At most you'll feel a slight tug when moving in specific directions.
The retractable lines can be adjusted to increase or decrease tension, according to your preferred feel. In addition, you may appreciate that the ceiling hooks are adhesive and transparent. That means you can remove the lines and cable in a matter of moments to leave no visible trace of your cable management system. If you prefer, you can screw the hooks into the ceiling although this will obviously leave a small mark if you ever remove them.
It can be reinstalled just as easily.
The cable management system removes the risk of tripping over cables and even eliminates the tug of your cable on your headset, as gravity is constantly pulling it to the floor.
---
Touch Grips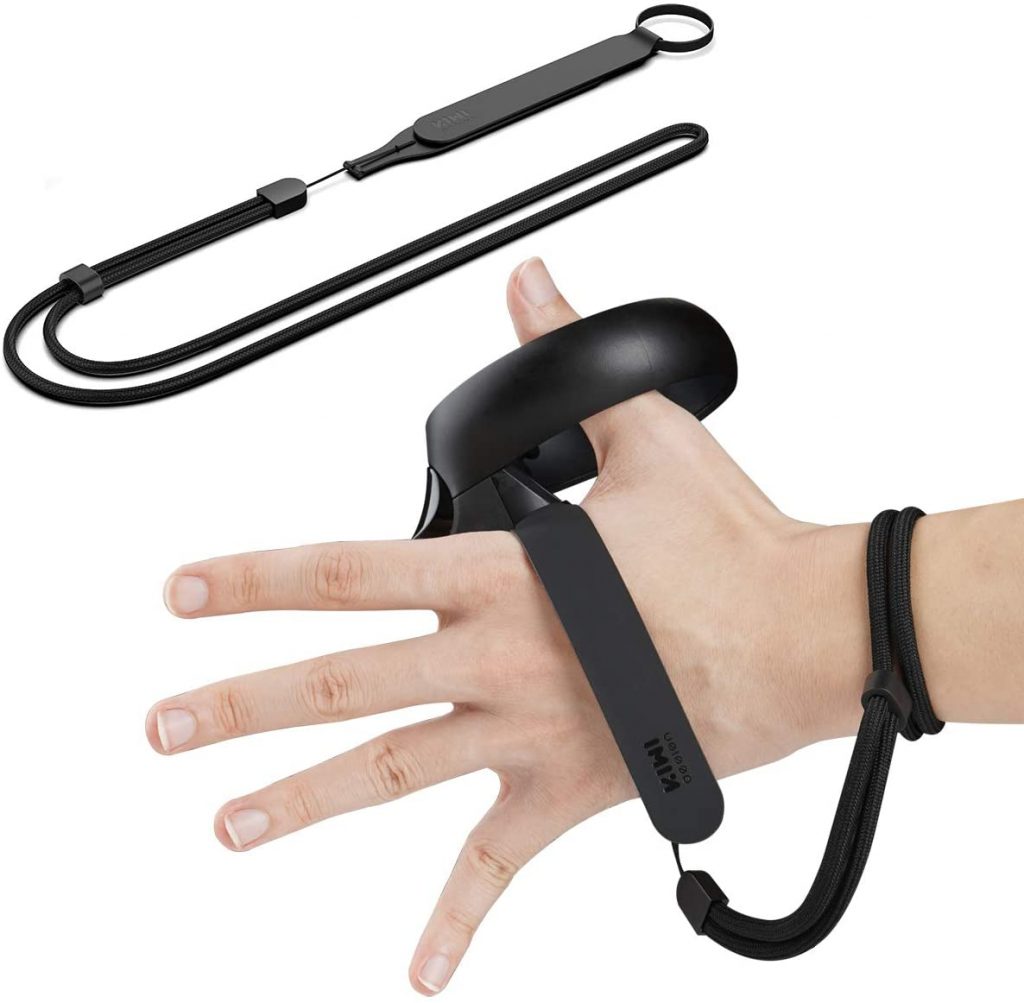 The Rift S controllers are comfortable and well-designed. However, if you get carried away during play you may find that the controllers come out of your hands. This can be dangerous as they can go flying into your computer or something else of value.
It can also be frustrating as you'll need to pause the game to remove the headset and find the controller. You may also need to deal with the damage.
The solution is the KIWI knuckle strap. Again, this is specifically designed for the Oculus Rift S although they could be used with other VR devices.
The idea behind these knuckle straps is that the controllers are secured to your knuckles and your wrist. In effect you can open your hand, releasing the grip on the controller, without it falling to the floor.
This doesn't just improve safety, it can also improve the immersive nature of the game, improving your gameplay.
The strap itself is made of high-quality PU leather, ensuring comfort and durability. It's designed to be non-slip and can be tightened to fit your hand, regardless of how big or small it is.
If you've ever experienced the frustration of dropping a controller then this is the most important accessory you can purchase!
---
Extension Cable
Your headset connects to your computer via a DisplayPort and a USB cable. If you're enjoying a large space or opting for the overhead cable management system, you'll probably want to invest in a USB extension cable, such as this one from Cable Matters.
It can be purchased in three lengths, 3ft, 6ft, or 10ft, it's best to go for the longest one possible. The cable itself is high-performance and works with USB 2.0 as well as 3.0. It has grip treads to allow easy plugging in and out, it also incorporates molded strain relief connectors to ensure durability.
In addition, you'll appreciate the gold-plated connectors, bare copper conductors, and braid shielding. All of these will ensure you have the best possible data transfer.
Alongside the USB you'll need to extend the DisplayPort cable. This Club 3D CAC is a great example. It is 28Awg and 2 meters long. The cable is 1.4 8k 60Hz, ensuring you'll maintain a good signal while playing.
---
Carry Case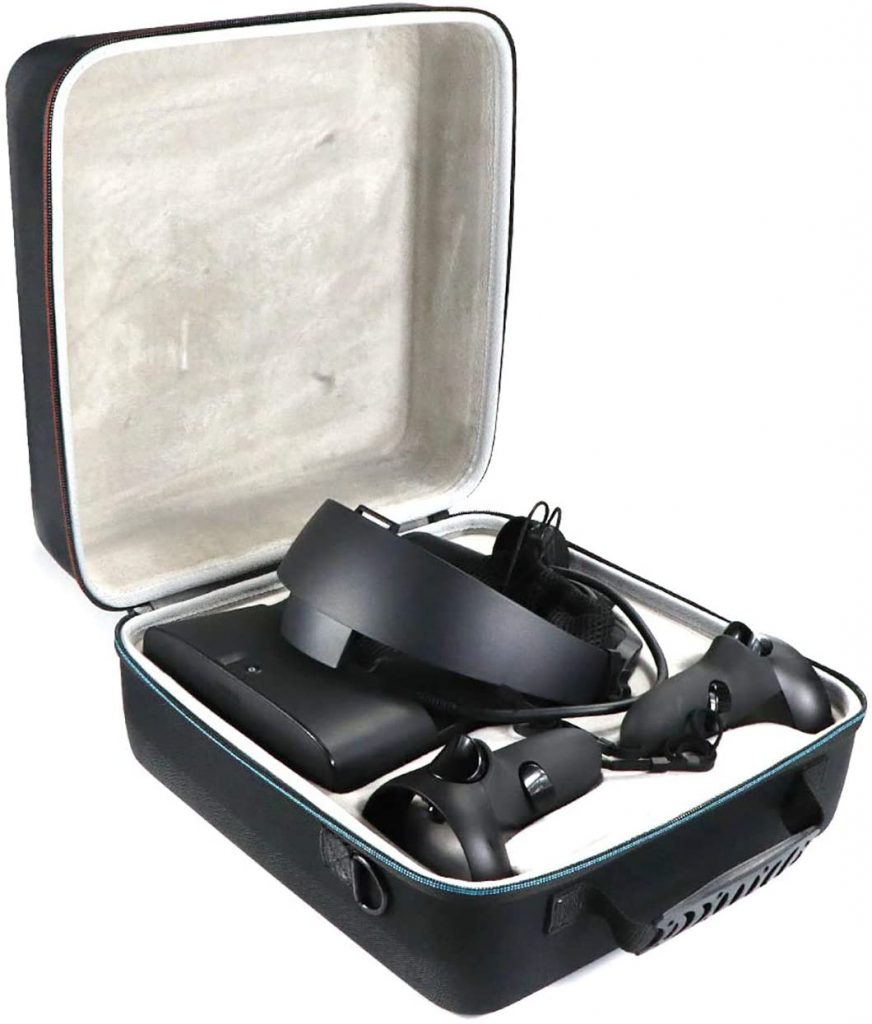 This may not be an important accessory for many people but, if you need to store your Rift S safely or want to take it with you to a friend's house, you'll want to purchase the Oriolus Hard Case for the Rift S. This case has an eva hard shell which is covered with durable fabric to give it a professional finish. The inside has foam molding to create the necessary pockets for your headset and controllers.  There is even a small pouch for the cables.
In short, once you've secured the double zipper you'll find the shoulder strap is the perfect way to carry your Oculus Rift S without it moving while in transit. Combining the foam molds with the hard outer shell means your Rift S is unlikely to suffer any damage while in transit.
---
Prescription Inserts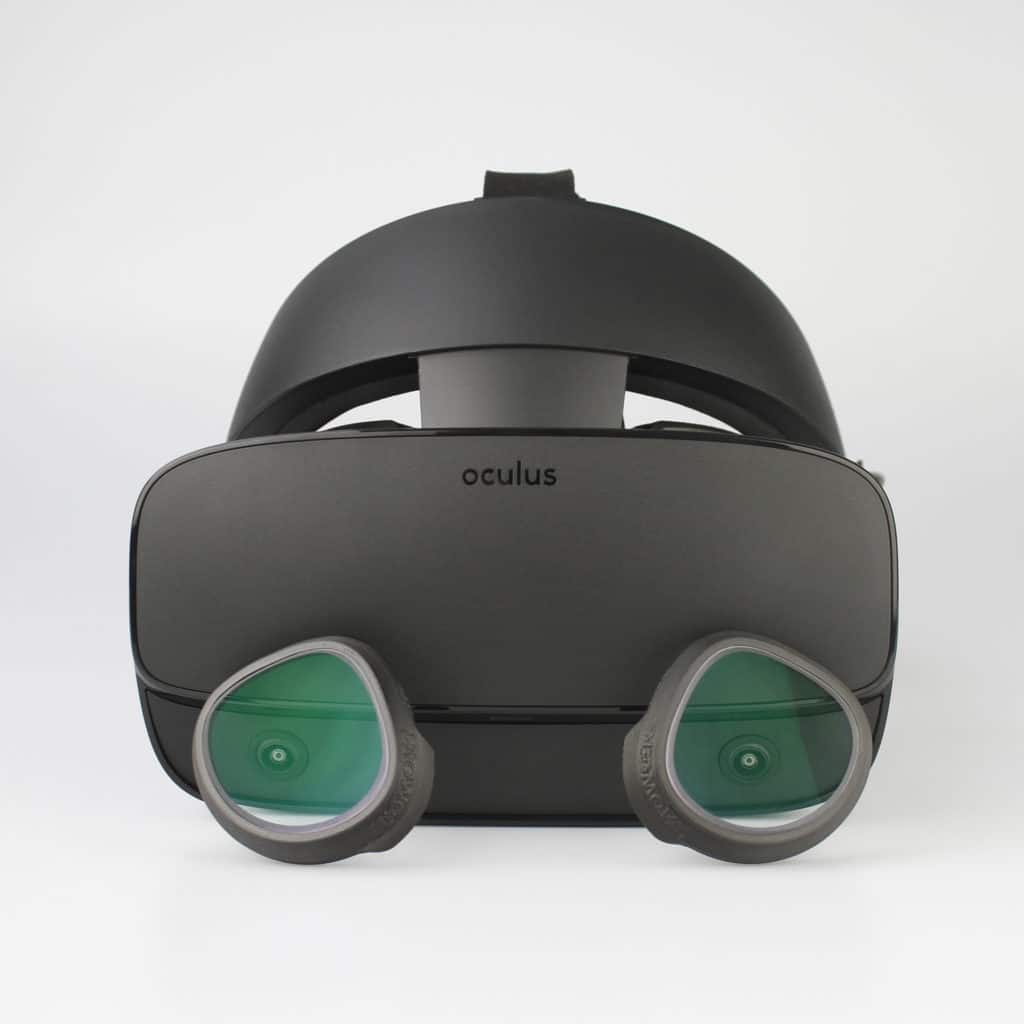 The Oculus Rift S is designed to accommodate glasses. However, you'll never feel quite as close to the action as you want to. You may also find that wearing glasses while you play becomes uncomfortable after a while.
The best solution and an essential accessory for anyone that wears glasses are prescription lenses. This is as easy as ordering your lens and sliding them into position on your Rift S.
You'll also get lens covers included to ensure the lenses are dust-free and unscratched when not in use.
---
Face Cover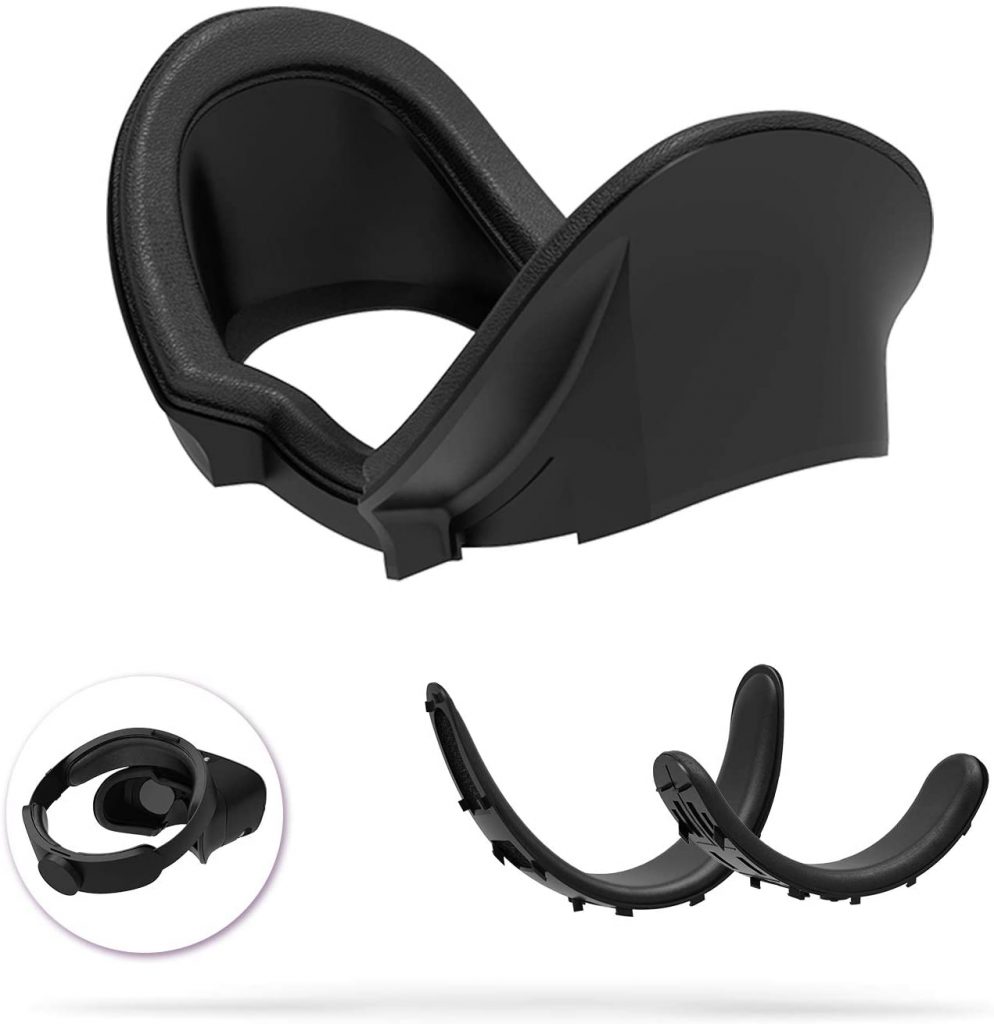 When you're playing for an extended period you'll note that you start to sweat. The sweat droplets form on your head and hit the mask foam. Over time this will saturate the foam. Although it will dry quickly the salt and other minerals in your sweat will cause the foam to harden. This makes the headset less comfortable, potentially downgrading your enjoyment when using your Oculus Rift S.
Fortunately, you can purchase the AMVR VR Facial Interface made with PU leather foam that slots over the existing face mask. These are infinitely more comfortable and can be removed to be washed, ensuring they maintain the same level of softness for years to come.
You can even use this face cover to help increase comfort levels if you wear glasses and haven't opted for prescription lenses.
---
Thrustmaster T-Flight HOTAS X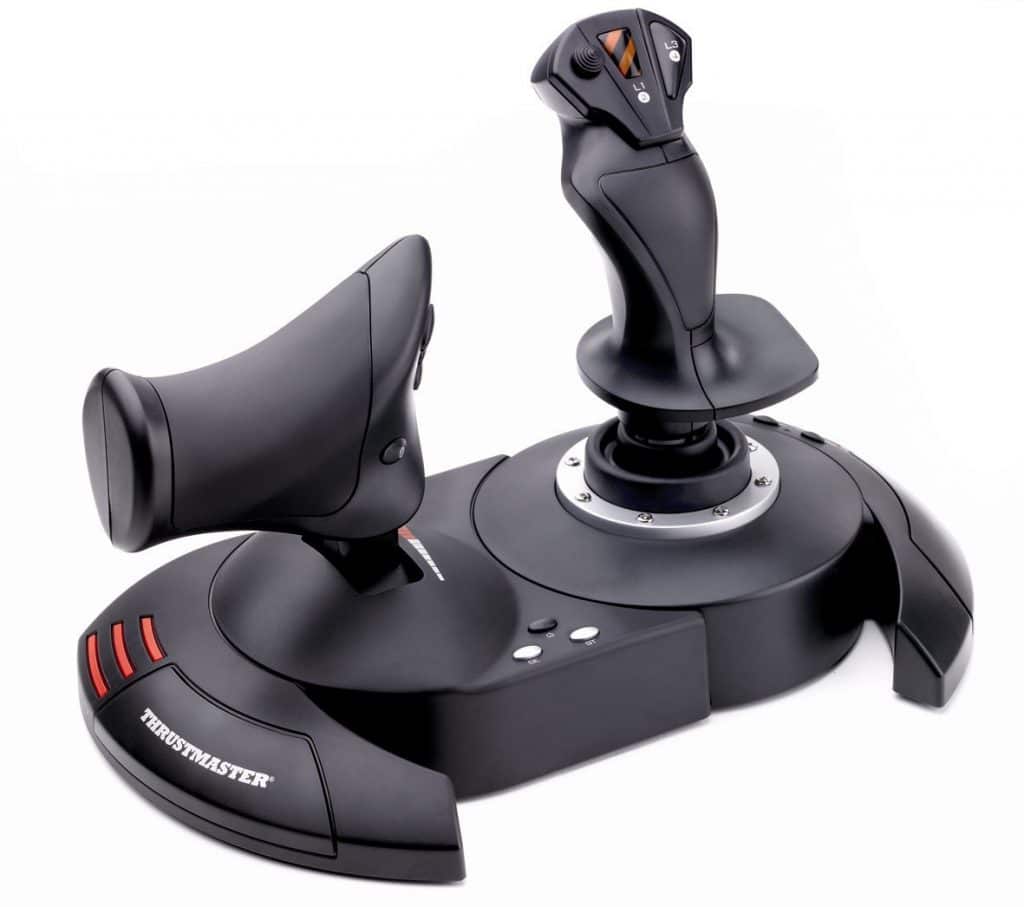 This accessory is perfect if you like flying spacecraft. It's specifically designed for this challenge and will make it much easier for you to succeed in game mode.
It's easy to add or remove from your computer, it connects via USB-A and has 12 programmable buttons, allowing you to set your own criteria before playing the game. It even has its own internal memory to ensure your desired configuration is saved.
In addition, the throttle grip is comfortable and the weighted base ensures it stays steady, allowing you to focus on piloting your craft.
---
Final Thoughts
New accessories will be arriving on the market as virtual reality continues to become more and more popular. When choosing any accessory it's important to make sure it is compatible with the Rift S and that it is beneficial.
The accessories above will make you more comfortable when playing which will help you to boost performance and enjoy the virtual reality experience even more.
If you're not ready to buy all the accessories and don't know where to start then you need to focus on the rechargeable batteries and knuckle strap. These will ensure you can play safely at any time of the day or night.