Life can move really fast and you need to be able to keep up. No matter what you need to do on a laptop, you likely need it to work as quickly as possible. This can be accomplished when you purchase one with an SSD, or solid-state drive. Here is a look at why you should consider this type of drive, and some laptops that you should consider which have SSDs. 
What is an SSD?
A solid-state drive is a type of hard drive that is based on newer technology than traditional hard drives for computers. They last quite a long time and work quickly. However, they are also more expensive.  At the same time, it isn't easy to damage an SSD – these drives are very difficult to break. 
What is an HDD?
An HDD or a hard disk drive is the traditional type of drive that is found in a computer. It features a spinning disk that holds information and then retrieves it when you need it to. This takes a longer time than something that doesn't have to move to retrieve information. They come in many different storage capacities and can be difficult to maintain. You might have to defrag them and clean them up from time to time. 
What are the benefits of SSD?
The SSD is the type of drive that many people count on when they need something that will work every time. While there are some cons associated with this product, the benefits outweigh many of the negatives. 
Speed
An SSD has no moving parts. This means it takes less time to load a program and it takes less time to save something to it also. For example, it may take 10 seconds to open a browser with a regular hard drive, and only 2 seconds with a solid-state drive. This can come in handy if you have deadlines and need to accomplish tasks quickly. These shorter wait times can really add up when it counts. 
Lasts a long time
SSDs are designed to last for many years. This means if you use them the way you are supposed to, you can keep saving information on it for multiple years without any problems and maybe even outlast the laptop you are using it with. In some cases, SSDs are good for up to 300 years or more. This is quite impressive and one of the biggest reasons to trust a product like this. 
Uses less energy
If you choose an SSD, you'll notice that it does not use as much electricity as other drives do. This is something you will notice when you are using your laptop unplugged. It simply will not have to be charged as often. This also means that the drive won't be pulling power away from other parts of your laptop that need it. 
Lightweight
Since there are fewer parts inside an SSD, it weighs less. This translates to laptops that weigh much less. You won't have to break your back or shoulder when you carry it around. Lighter weight makes your machine extremely portable and easy to take along anywhere. 
More reliable
Not only can they last a long time, but SSDs are also more reliable than the alternative. Have you ever had a hard drive fail on you, where you lost all your pictures and files? This is not likely to happen when you rely on an SSD. You can save information over and over hundreds of times, depending on what model you buy. 
At the very least, there are not a lot of small components that can break and harm the drive. This translates into a machine that you can put your most important information on, where you won't have to worry about it. It is effective and safe, much like when you store your data in the cloud. 
Are they all the same? 
Not all SSD models are the same. They come in many different capacities, from something like 128GB all the way to 1TB and up. The more information they can store, the more it will cost. It is a good idea to put your most important files on it only, if space becomes a problem.
Some people opt to put their operating systems on an SSD, so those processes will work quickly. This strategy can help video games, word processing, and even browsers work better and faster. 
There are also laptops that come with both types of hard drives. This is good if you need a machine with a larger capacity, but need it to be really fast as well. You could choose what you wanted to put on each drive for it to operate in a way that suits you. 
How much should a laptop with SSD cost?
The truth is that you should be able to find a great laptop with an SSD to fit into any budget. In other words, you should spend whatever amount you have available to spend. You can find laptops with SSDs for under $500 and all the way up to around $2k. It is up to you to determine what you want and what you'll use it for. You should be able to use your new laptop for at least a few years before having to upgrade it, and this should factor into your decision on how much to spend. 
Laptops offer different strengths so be sure to take this into consideration. Some are suited for gaming, while others are designed to browse or produce music. The more things a laptop can do, the more money it will cost. 
Best SSD Laptops Available
There are many different types of laptops with SSDs and it's easy to find one in your price range. Here are some of the top selling types, and how users feel about them. 
Budget Buy: Acer Aspire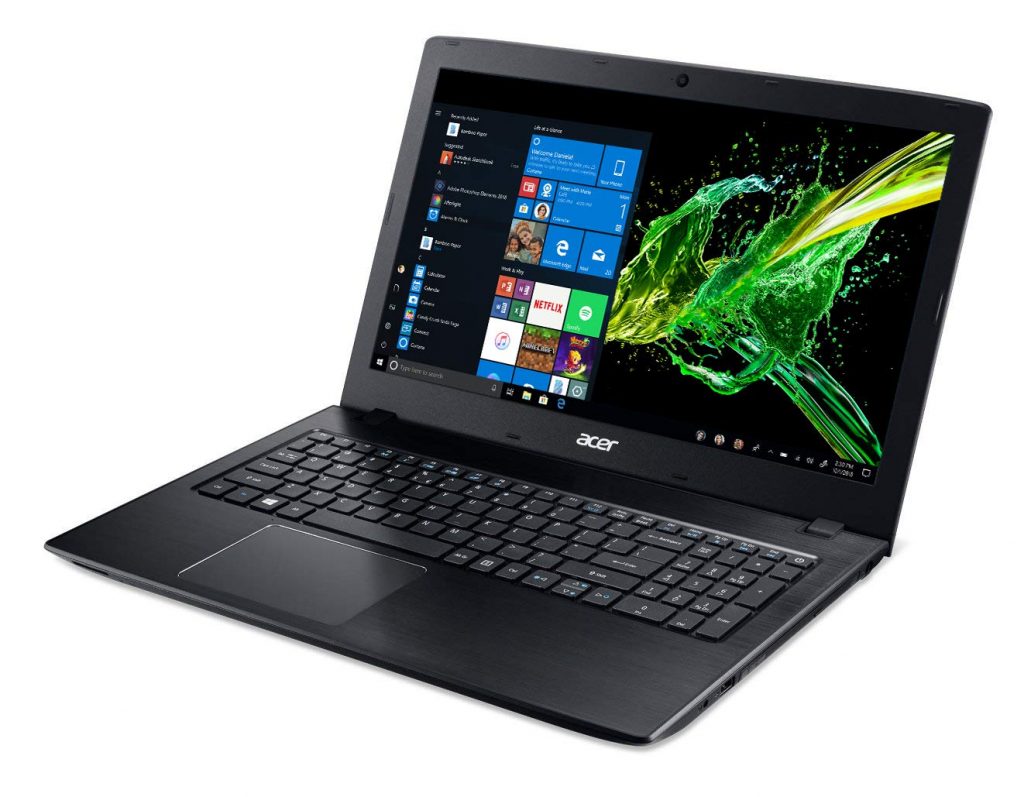 For people that do not have a lot of money to spend on a laptop, this Acer Aspire is something that won't hit your wallet too hard. It offers HD graphics that make everything look better, plus it's lightning fast. Even if you like to open up a bunch of tabs in a browser or if you want to multitask, it shouldn't slow down at all. It has a mode where you can put it to sleep when you aren't using it, and has a decent battery life. The device itself is small enough to be very portable.
On the flip side, this laptop isn't the best choice for everyone. If you are someone who enjoys gaming, you will need something more powerful.  
Overall, the Acer Aspire is great for most casual laptop users since it's great for browsing and suitable for accomplishing a variety of work-related tasks.  If you need a primary computer for your job or for frequent gaming, it's best to keep shopping and choose a laptop with better specifications. 
---
Best for Students: ASUS Zenbook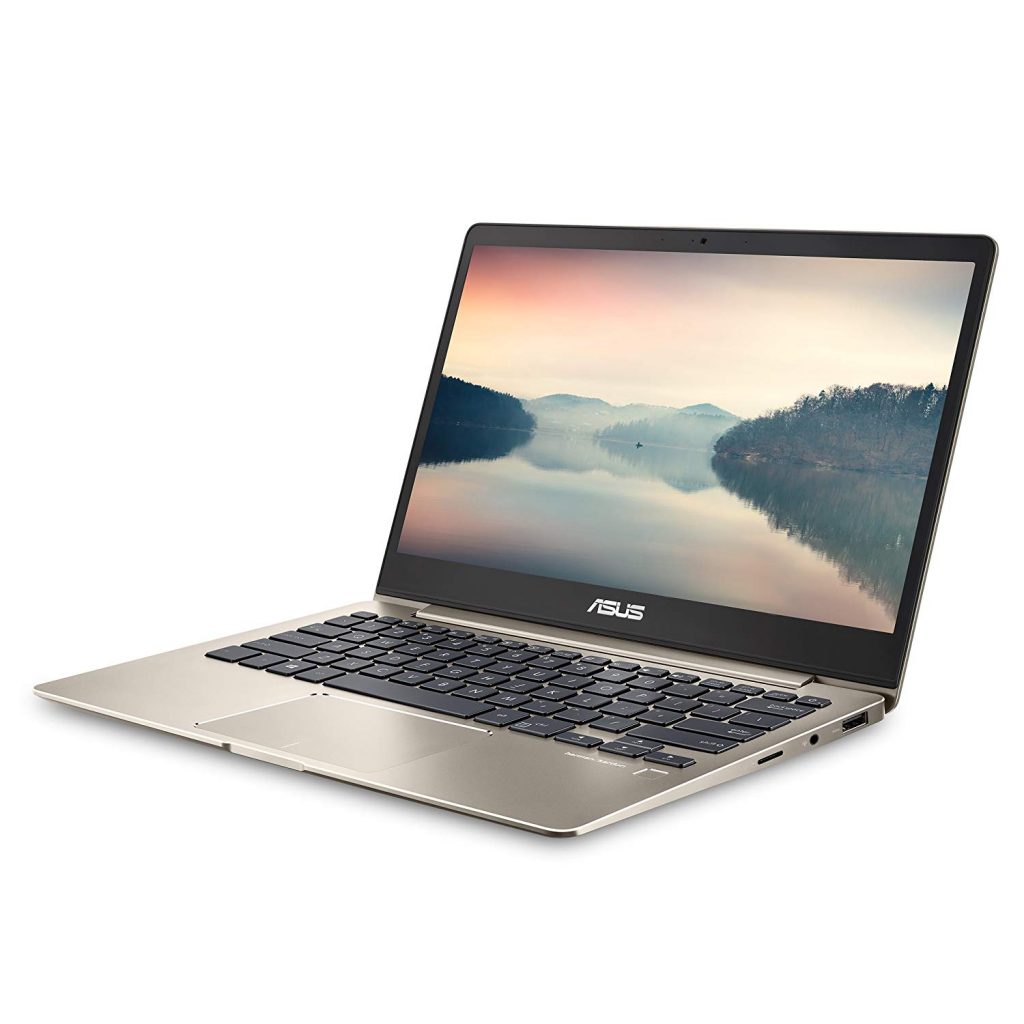 People who buy this laptop can't say enough good things about it. The ASUS Zenbook is something that is lightweight and very powerful at the same time. It is an attractive machine with a good reputation for reliability. 
The Zenbook excels at streaming movies and videos, which is something just about everyone enjoys. It holds up well over time and it has a long battery life. A camera and mic are standard, so you can make video calls to your parents back home when you are using it on campus. 
You can use this laptop to play some of your favorite video games, but it's not necessarily ideal for the newest ones. On the flip side, the Zenbook is a great fit for those who aren't as experienced at using laptops and don't need something that is top of the line. 
This laptop is packed with great features and will be able to complete most of the tasks you throw at it. 
---
Expensive and Powerful: HP Envy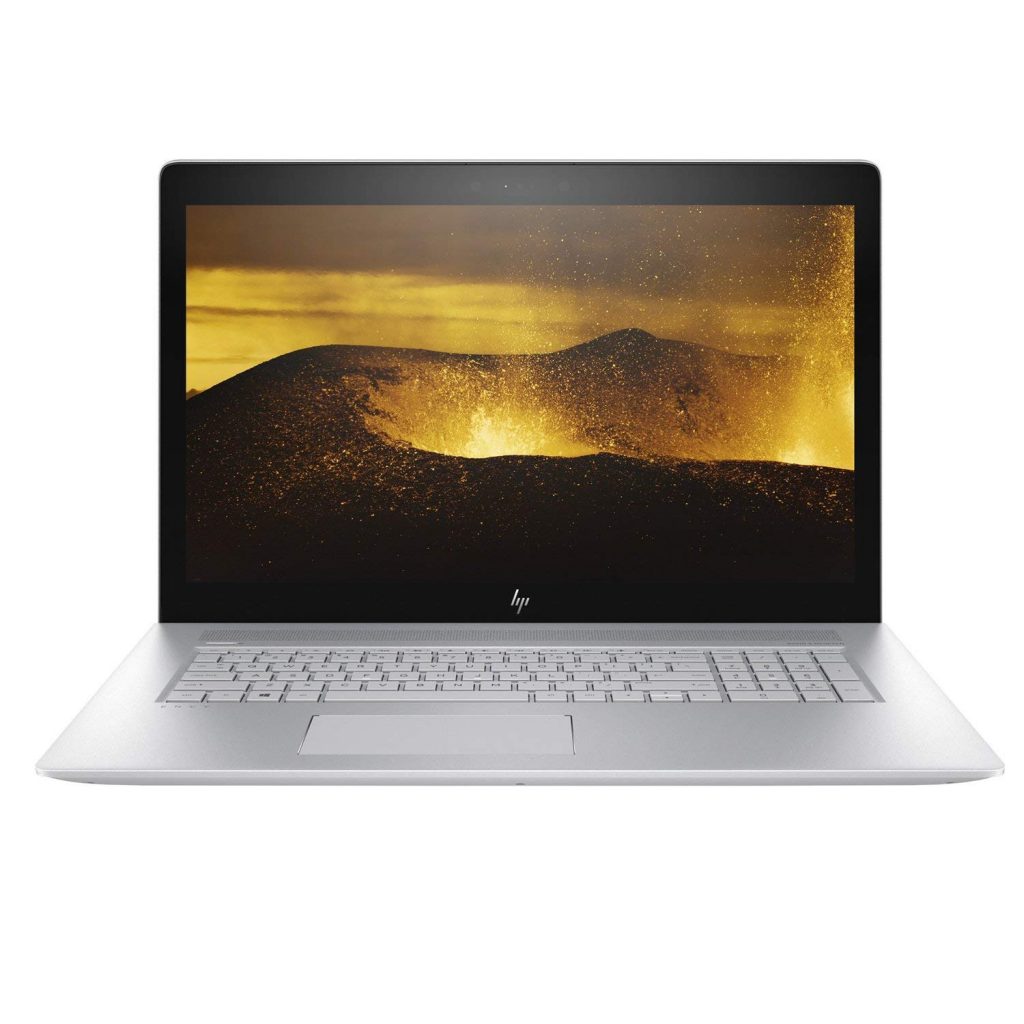 The HP Envy costs a bit more than the first two products in this list, but that is because it comes with more hardware. It has a decent video card, as well as a newer chip and comes with the latest version of Windows. 
It weighs a little bit more than other items out there, but it is something that doesn't feel like it will break if you touch it either. It is sturdy and solid. 
This product won't get really hot to the touch, even if you have it in your lap. This is great if you need to work where there is no desk. 
Another thing that separates the HP Envy from the crowd is that it is easy to use, even for a beginner. It works well without you having to set up much. You just have to get the latest driver updates and not much else. 
With the HP Envy, you will be able to watch whatever videos you want and surf the web trouble-free. Furthermore, it can work with other HP peripherals if you have any. There are even touch screen capabilities, which is something that you won't find on most laptops. 
The battery life isn't as great as less technical models, but this is to be expected. It will still provide hours of consistent battery life. 
---
The Professional Model: Apple MacBook Pro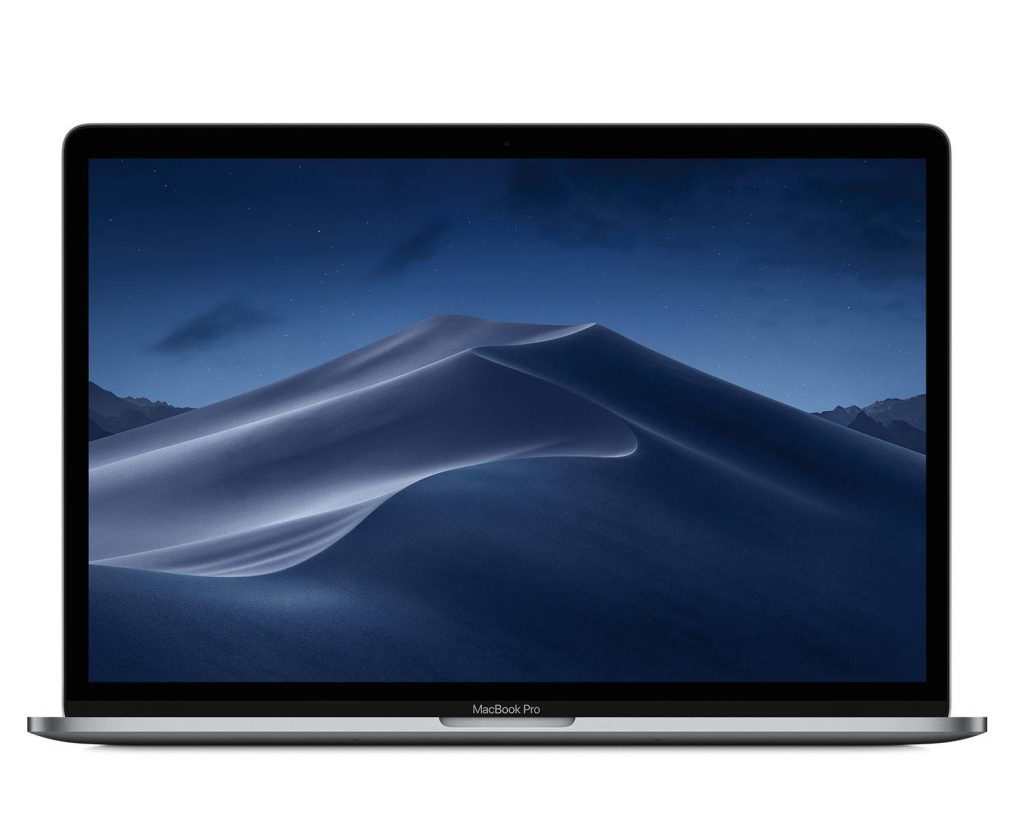 As with most Apple products, the MacBook Pro is trusted by professionals in a variety of fields. If you are working on the go or need to be able to read your email and create documents at a moment's notice, this might be the perfect model for you. 
The keyboard is something you may have to get used to, since it is distinctive on this laptop. The keys do not light up, so it can be difficult to use this laptop in the dark. 
The good news is that the new MacBook Pro is smaller than its predecessors. This makes it easy to use on the go and in small spaces. 
It works quickly, runs all the apps it has without delay, and is very easy on the eyes. Apple products have strong outer cases, which make them look like nothing else out there. 
This laptop is sophisticated enough to run drawing programs and much more. It has an excellent reputation for longevity when it is maintained properly. 
Many users are faithful to the Apple brand, upgrading to newer MacBooks when they can. They keep coming back to the same product for one main reason: because it is so reliable. 
---
Priciest: Dell XPS 15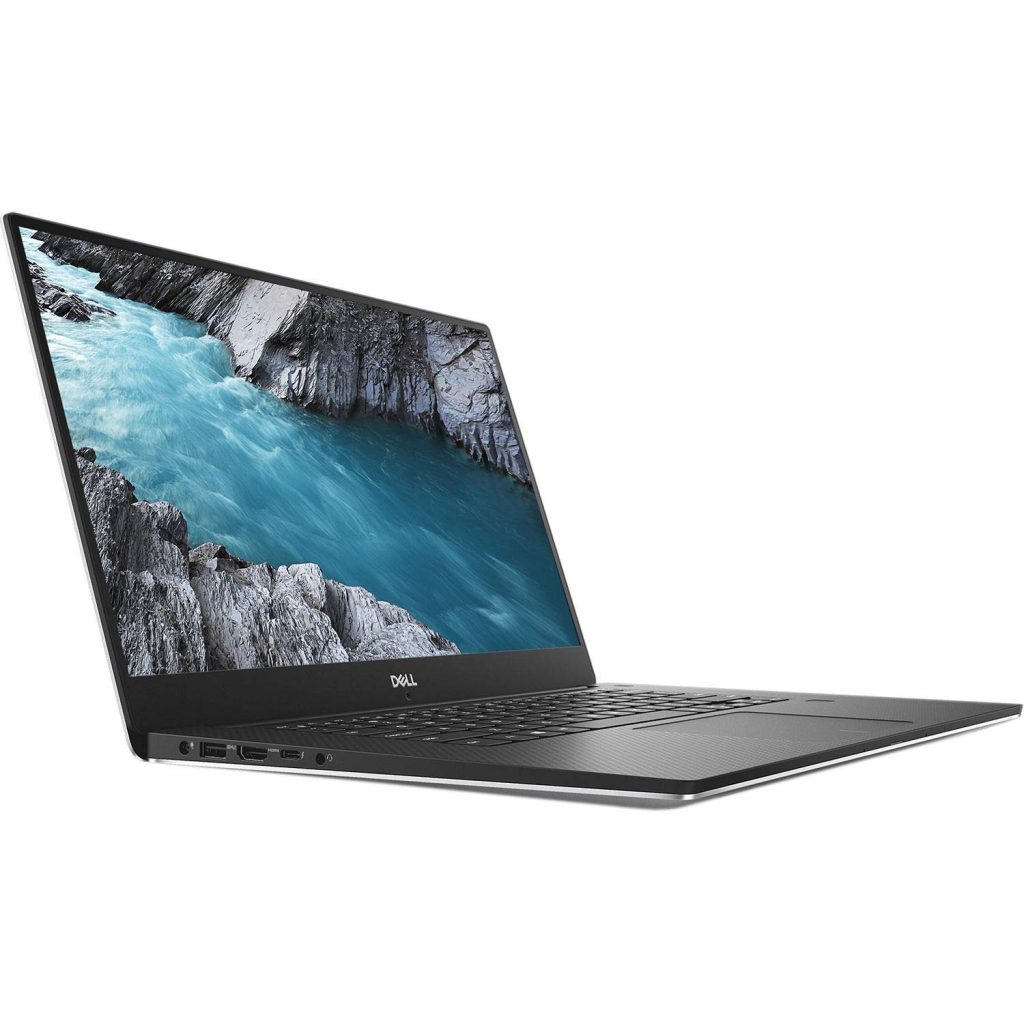 The XPS 15 is the most expensive computer on this list. This is because it has everything you need, even if you are a gamer. It has a good video card and provides 4K graphics. 
The XPS 15 is considered to be a high performance machine, which can be used by virtually anyone – gamer or professional or perhaps a mix of the two. Dell is a popular brand in PCs; its desktops and laptops have excellent ratings overall.
If you opt for the Dell XPS 15, you'll never have to wonder whether you're missing out. If you are used to sitting behind a screen at a desk, and need something that is more mobile, you'll love all the bells and whistles that come standard on this SSD laptop.
It's true that the XPS 15 seems pricey, but that's because it is versatile enough for a variety of pastimes and tasks. If you're looking for a top-shelf laptop and you are serious about quality, then this is probably one of the best SSD laptops for your needs.
---
Tips for Choosing Best SSD Laptops
Each of these laptops has an SSD that you can trust. They are handy for all the reasons discussed above and you will be able to count on them for years. Longevity adds value since replacement won't have to happen anytime soon.
The differences between the laptops we've reviewed here lie in the number and type of features as well as in the size of the hard drive. This accounts for the differences in price. At the same time, there are options for just about anyone. In the past, you may have purchased a laptop that does not work for as long as you would have wished. This really should not be the case for any of the products in this list. 
In case you don't have much to spend, the Acer Aspire really can't be beat. It is a great machine that won't leave you wanting, even though it's inexpensive. It will work fast and you can look at anything on the internet that you want. It doesn't do everything, but it will be able to do the hard work until you can afford something better. 
The ASUS Zenbook is still under $1000, so it is still rather budget friendly. ASUS products are known for quality and reliability. The company's proprietary software is even handy at times, especially if you have owned multiple products made by them before. This one is a good fit for someone away at school, since it is so reliable and fast. It will be great for research and writing papers, and of course for streaming movies on your off days. 
If you are a professional and you're always on the go, the Apple MacBook Pro is the most likely choice for you. This workhorse is packed with safety features and can do all the same things that Windows models are capable of doing.  If you already like Apple products and programs, it makes sense to keep trusting the brand. 
These products are representative of the powerful machines that you can choose from when you need something that has a dependable SSD. Some laptops have more storage capacity than others, but all of them help you handle multiple jobs. The things that you plan to use it for the most will help you figure out which one you need. 
All of our options are capable of completing common tasks like searching the internet and playing videos in HD quality. If you need to video chat or make music, you will need something with better features. 
Regardless of which model you choose, all of these SSD laptops are easy to set up and use. There is so much you can do and you will be able to do it wherever you are. Most have long battery lives and come with all the accessories necessary for getting started, and there's something ideal for any budget.