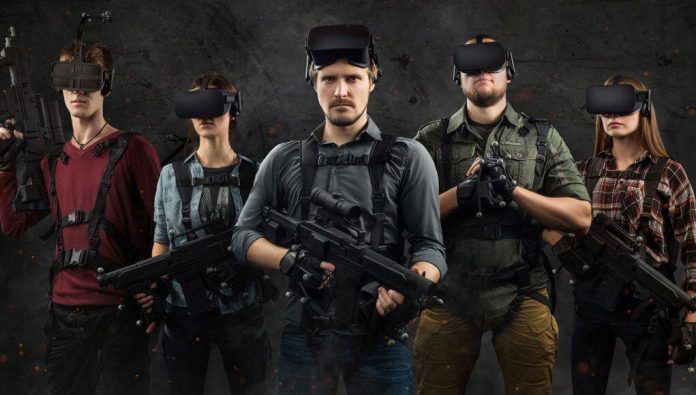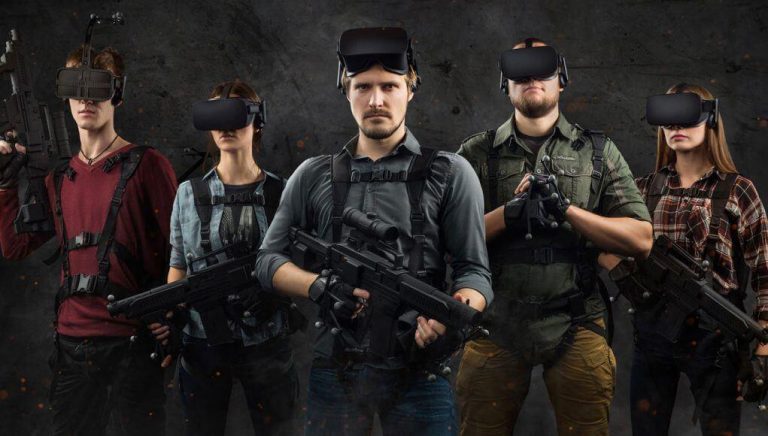 If you have spent hours playing VR games, you must have been astonished at the new possibilities that they offer, but playing alone can get a bit boring after a while. After you have completed your favorite game, all the bosses have been slain, and all campaigns have been completed, what now?
Everything is more fun when done in a group, games are not an exception. Here we bring you a detailed list of all the games that you can play with your friends on any VR platform of your liking.
Best Vive,Oculus & PSVR Cross-play Games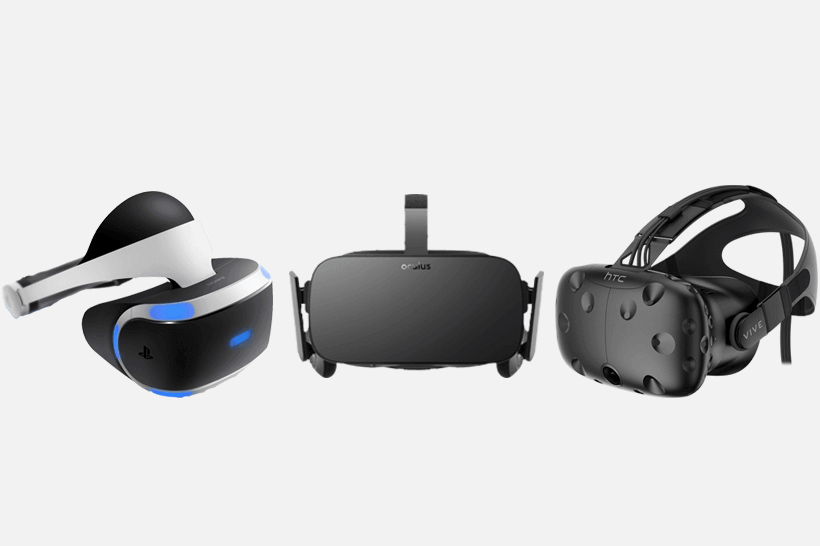 VR is still a technology with a relatively small player base compared to the already established console gaming community. With that in mind, having a game that can be cross played across all three major VR headsets is a great plus, but taken PSVR different technical specifications and hardware in mind there aren't that many titles that can be cross-played. Nevertheless, there are a few noteworthy exceptions.
Star Trek – Bridge Crew
Fire up the engines Scotty, and takes us full speed ahead! It's time to explore new worlds, to go boldly where no man has gone before! Ah, space, the final frontier…
You don't have to be a Star Trek fan to enjoy this co-op game. You and up to three of your friends take control of the USS Aegis as Captain, Helm, Engineering and Tactical Officer. You will have to take down hostile alien species in game's campaign, or go through an infinite number of procedurally generated missions.
It's easy to lose an entire afternoon with your friends playing this game, since each position at the ship's helm is critical in its own way. The only downside is that the game gets repetitive after a while.
DOWNLOAD: Steam | Oculus Store | PSVR
EVE: Valkyrie
EVE: Valkyrie is a beautiful crafted arcade-style space shooter. You are instantly put in the cockpit of a spaceship roaming through the almost infinite vacuum of space, while skillfully dodging enemy projectiles and doing your best to take the enemy down. It takes some precise flying and precise shooting to last in this game, but that is why it's so entertaining to play, especially with your friends.
The game is constantly updated ever since its official release on Vive in 2016 and has added quite a lot of new features over the months. There is a satisfying single player campaign mode to get you started, as well as three modes of multiplayer play: Team DeathMatch, Control, and Carrier Assault. Although originally published for Oculus and Vive, it's good to see that PSVR has taken the bite out of it.
If you ever wondered how Han Solo must have felt while dodging Imperial Ships, you must grab this game.
DOWNLOAD: Oculus Store | Steam
Werewolves Within
Werewolves within brings the popular party game, "Werewolf", (or "Mafia") and transforms it into a completely new VR experience. It is a game of wits and of deception, where one player is disguised as The Werewolf, tasked with eliminating other players while trying to hide his own identity. It is a very successful VR implementation of an already popular tactical party game.
However unlike the real world version, which can get pretty heated after a while when the players accuse one another of lying, the player community is incredibly void of hostility. It could be attributed to cartoon avatars which represent each player while sitting in a circle that reacts impressively to the players' tone of voice, thus humanizing the character. You can even lean into the avatar of another player and talk to him without others hearing it thanks to the VR mechanics.
The game should be played with at least 6 players, so if finding enough players is an issue you can easily match yourself with other players around the world. The game never gets boring owing it to its fast-paced, role changing nature. The only issue is with certain audio and connectivity problems, that truly mar the experience.
DOWNLOAD: Steam | Oculus Store | PSVR
Rec Room
Rec Room just might be an example of social VR done right. Originally launched on Vive and later arriving on Rift, PSVR owners are delighted to know that they can join the fun as well. The game allows you to meet up with your friends online and enjoy a wide variety of different games that can be played together.
You can chat up new people and make new friends in this social app, which can be considered more as a virtual online leisure center. Oh yeah, and it's free to play!
Join the massive brimming community and discover many small communities that have been formed with the title's release, so finding people to play with shouldn't be an issue.
DOWNLOAD: Steam | Oculus Store
Sparc
Sparc originally launched for PSVR and it was a raging success. More recently, it has been made available for Vive and Rift players as well, thus allowing owners of all three major headsets to compete head to head. In Sparc, players duel in 1v1 arenas, with the objective to strike the opponent or score a goal with their orb, whilst simultaneously defending their own and dodging opponent's one.
It offers some good avatar customization and is a solid game in its own right, but PSVR's unimpressive tracking system might offer advantages to the players owning a Vive or Oculus. Setting up you tracking camera right so that you can have maximum accuracy while not exiting tracking volume is a priority if you would like to go toe to toe with the PC version.
DOWNLOAD: Steam | Oculus Store | PSVR
Best HTC Vive & Oculus Rift Co-op Games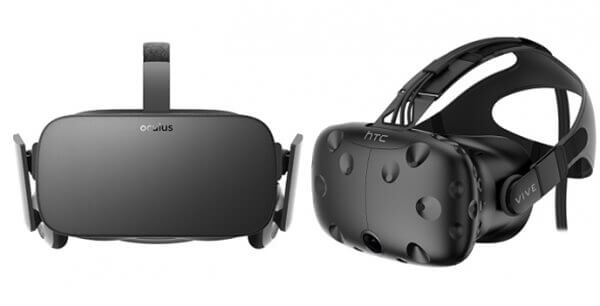 With ReVive, a software that enabled Vive owners to play Oculus exclusives, hypothetically speaking, all Oculus multiplayer titles are de facto cross-play compatible, thus blurring the line between the headsets. And, conversely, most SteamVR titles offer Oculus Touch emulation, so most Rift owners simply need to buy a third tracking sensor to stay on par with Vive's impressive room scale tracking technology.
Thus, cross-play between Vive and Rift is basically a smooth sailing if you're willing to put some money and brainpower into the issue. It should be taken into consideration that a few games have the controller models hardcoded to look like HTC controllers, and the control scheme may be awkward on Touch, but they are not covered in this list.
Arizona Sunshine
Eliminating hordes of mindless zombies never gets quite old, does it? Arizona Sunshine puts you right in the middle of a zombie apocalypse, and after you have completed a robust single-player campaign, play it with your friend co-operatively, or even up to 4 players in a horde mode.
Strolling through the sun-soaked Arizona just might be enjoyable in its own right, if it weren't for those pesky zombies trying to eat your brains. Arizona Sunshine just might be the best zombie shooter out there, thanks to its solid campaign and all the fun you can have with your friends while blasting through the waves of undead.
DOWNLOAD: Steam | Oculus Store | Amazon | PSVR
Raw Data
Originally published for Vive, since there was no motion controller available for the Oculus at the moment of game release. However, since the release of Oculus Touch, the game is available for cross-headset play, and boy is it a fun experience. More than just a beautifully crafted fast-paced shooting gallery, Raw Data truly takes all the possibilities of VR headsets at the moment.
It really gets you moving. Literally. Leveraging the Vive's lighthouse tracking, it is the first active VR game released, and has since attracted a  large following. It offers a fun, immersive experience where you feel like you're truly in danger. After completing the single-player, where you will feel like a total hero cutting through the hordes of nasty humanoid robots, diving into the multiplayer will offer you a near unlimited source of replayability.
It should be noted that the game is available on PSVR since its September update, but it just feels clunky. The control scheme with the move controllers feels bad, the turning is limited and not optimal in the slightest. Hopefully, future updates will address some of these issues.
DOWNLOAD: Steam | Oculus Store | Amazon | PSVR
Gunheart
Here is anothe relatively new FPS on our list, but unique as well. Gunheart is a true co-op game where you and your friends take the role of bounty hunters on the edge of the galaxy trying to make a few bucks while blasting hordes of hostile bugs.
The maps are huge, with amazing graphics and level of detail where you and up to two of your friends can experience the frenzy of alien worlds. It offers a vast array of unlockable content and upgrades where you can spend your hard earned money, so completing certain achievements comes with extra pleasure.
The downside of the game is that on the outside it seems pretty generic, shooting hordes of enemies is not something new so the game does lack a certain depth of story, but if you're a fan of shooters, this title shouldn't be skipped.
DOWNLOAD: Steam | Oculus Store
Minecraft
To break the chain of FPS-es a little bit, here we bring you one of the most iconic games in the last 10 years. There is no person calling himself a gamer who hasn't heard about Minecraft. Explore the infinite world of blocks and craft pretty much anything you can think off, the imagination truly is the only limit. Survive the land or let your spirit roam free in creative mode, play it however you want.
Published in 2009, it is still rocking a pretty big player base and has since been published on VR as well, originally having support for Oculus and Gear VR. Thanks to cross-play compatibility, it can now be played on Vive as well. If you're a PSVR owner and you wish to explore the world of Minecraft on your headset you might be disappointed to see that there is no official support, but there is a way to make it work.
With just a little bit of money ($) and about 10 minutes time doing the above setup, you can even play it with PSVR for that unique VR experience.
There are two programs you should be using. Vivecraft, a mod released to support Minecraft on HTC Vive, and Trinus app, which is designed to split your display into two stereoscopic images so that you can play any game as a VR version.
You can use it easily with you PSVR so that you aren't restricted to PC platforms, but take into account that many VR games take use of Vive and Oculus Touch controllers. Therefore playing that way with PSVR is not possible. None the less, there are many that do not have such limitations.
DOWNLOAD: Oculus Store
VR Dungeon Knight
Strap on your headset and dive into the dungeons! In VR Dungeon Knight you will literally experience the crawling in the dungeon crawling, you will get on your stomach and try to fit in small holes, you will climb tall towers and you will meet dozens and dozens of enemies. Parrying their attacks and eliminating them gives such enjoyment, playing the game with your friends is even better!
You have an unlimited area to explore. The game uses procedural level generation, so you will never get bored of completing the same levels over and over again. There are lots of skills to unlock and bosses to slay. In hindsight, it is almost unbelievable that the game is made by just one person!
That fact alone makes it more than clear that there are more than a few bugs left to squash, and there is no teleportation system. So, if you're not accustomed to your VR legs, you might get motion sickness easier. Taking the whole game into consideration, it's immensely satisfying, especially when playing with friends. Try it out!
DOWNLOAD: Steam
Climbey
Here is a game that took VR headset capabilities and physics to the max! Avoid the obstacles and try not to fall in this VR game where the object is to climb a tower the fastest. It's made to be played with your friends, and up to 6 players can compete together to see who can get to the top the fastest! It should be said that Climbey might be a little too hard for those not used to VR, since all the climbing, jumping and running can trigger motion sickness pretty fast.
If you're a veteran in VR, the game offers extra fun by providing you with a level editor, where you can make a custom layout, making the game easier or harder, as you see fit. Climbey is constantly updated to provide you with the smoothest experience possible while giving you a workout as well.
DOWNLOAD: Steam
Eleven Table Tennis
Obviously, Eleven: Table Tennis is a table tennis simulator. Why should I buy a table tennis game, when I can play it with my friends in the bar, you might say?!
Hah, well, the answer is quite simple. The game is truly optimized for VR, so honing your skills in this game is easily transferable to the real world application, the ping pong ball physics are amazing, as well as the environment graphics. Don't be surprised if you forget that you're wearing a headset.
The developer is a VR enthusiast and a graduate in physics so you can see that his knowledge truly translated well into this game. You can play with any of your friends around the world for this fun and immersive experience!
DOWNLOAD: Steam
Onward
Here comes another FPS on our list. Onward is a robust neo-futuristic shooter with a slower pace. It's a military simulation where the strategy, cooperation, and tactics truly shine. The gunplay is as close as you can currently get to the real life as possible. Play it in a single player mode to practice your aim a bit, cooperatively with your friends vs AI, or for a full experience play it in multiplayer mode in a 5v5 arena.
The Vive's built-in microphone comes in handy when talking with your teammates. It uses positional proximity, so when talking, only players near you can hear what you're saying, giving it an extra layer of immersion. Before you dive into the arena, you can customize your layout and the weapons you take in the battle, which will have a direct impact in your role as different maps favor different playing styles.
The community is big and very competitive, so if you're aiming for the top, dust off your rifle and dive right into the world of Onward.
DOWNLOAD: Steam | Oculus Store
Serious Sam VR: The Last Hope
Here is a classic game brought to VR headsets. Shooting down hordes of enemies in Serious Sam VR will never feel so damn good. Strap on your helmet ol' buddy boy, take your laser gunz and shoot down mindless monsters on 5 different planets. The world is in danger and you're the only one who can have it with your amazing shooting skills!
Yes, it's a standing wave shooter in essence, but even if you're not a die-hard Serious Sam fan, you will still enjoy this more strategic than most shooting gallery. Playing it co-operatively with your friend is even more fun, and the strategic part of the game truly shines, since the enemies have a distinct pattern which is good to understand and exploit.
There are hordes of enemies to kill, tons of weapons to unlock, so what are you waiting for?
DOWNLOAD: Steam | Oculus Store
Killing Floor: Incursion
What is more fun than killing mindless enemies with guns? Having a buddy help you out, of course! Take the role of an elite security force member, trying to deduce the mystery of Zed, the outbreak of horrifying creatures trying to kill anything in its sight.
The realism is amazing, you will hack off their limbs or blow the enemies to smithereens with your shotgun in this fast-paced, action-packed horror shooter.
You can choose between different modes of playing, seated or standing and forward facing (if you have two sensors) or 360 degrees (for three sensors).
For the best gameplay experience, 360 degree is the best option to choose, since you will feel awkward when trying to rotate, unable to do so naturally in forward facing mode. The weapons are diverse, from knives to rifles, each of which comes in handy when faced off with different monsters.
Its single-player campaign is very story driven and will have you stick to it till the end, all in an effort to deduce the mystery laid in front of you. But, the game truly shines when played co-op with your buddy, giving it an extra layer of fun.
DOWNLOAD: Steam | Oculus Store | Amazon
Best PSVR Co-op Games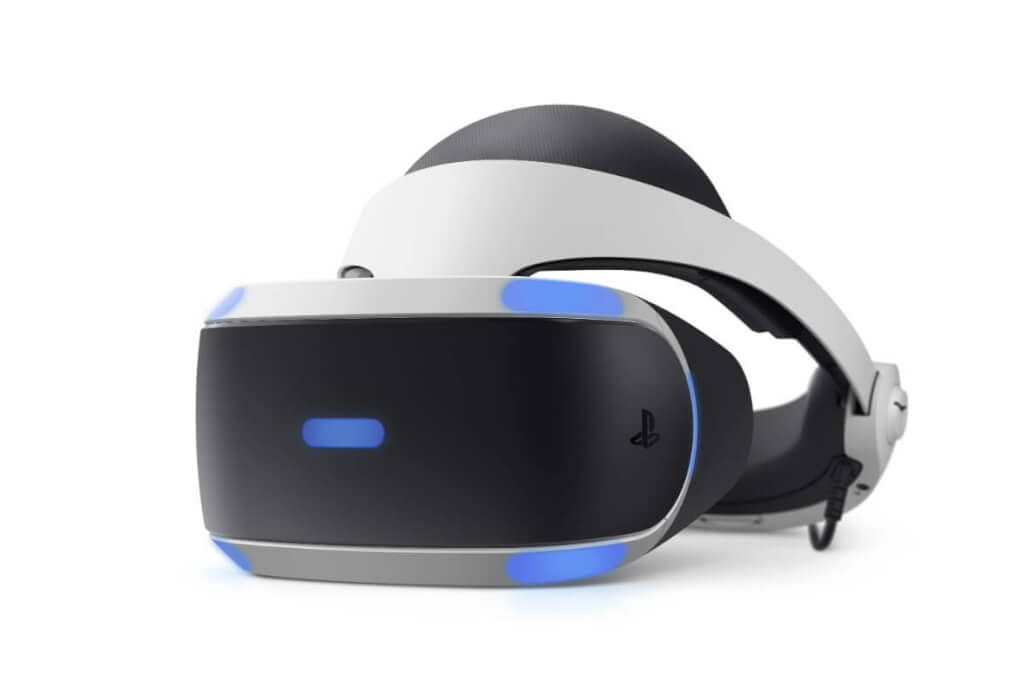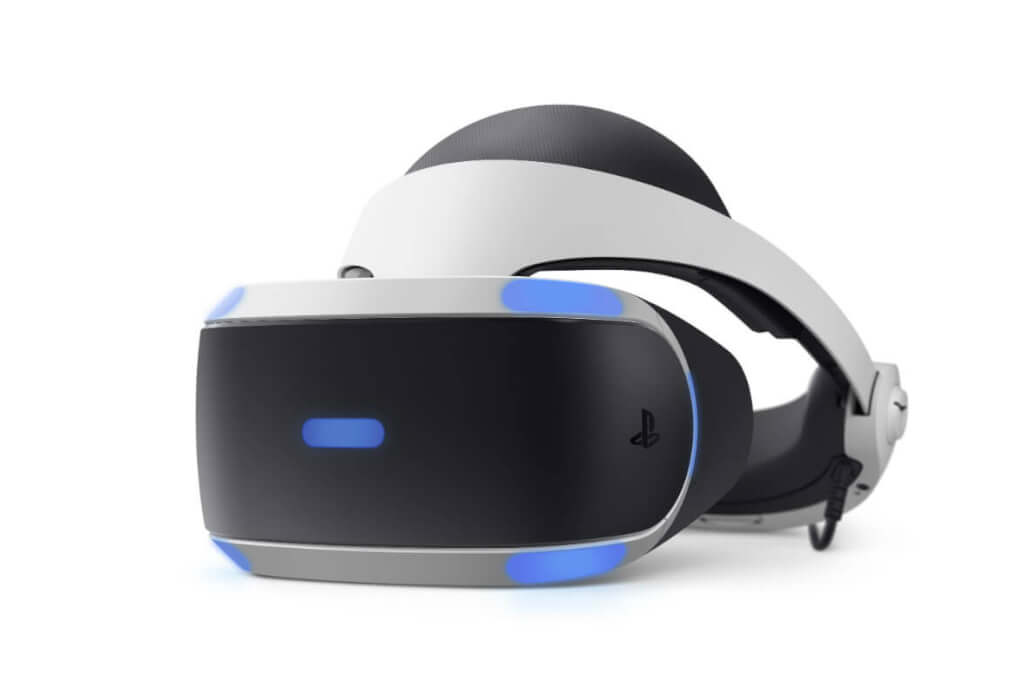 In this list we bring you the best coop games for PSVR, although many aren't exclusives, so you can play them on other headsets as well.
Bloody Zombies
Who would have thought that a sidescrolling beat-em-up could look so good in VR? Bloody Zombies is just that at its core, but in VR it looks more like you're controlling your own action hero.The gameplay is simple, you're moving left to right, punching your way through a horde of mindless zombies, but with a little twist. There are a lot of special abilities that are spread throughout the level and are randomly generated so it gives you a little unpredictability when playing.
A great feature about this game is its playability without a VR support, so when playing with your buddies on a couch (up to 4 players can play this game), one can have a VR headset on (and the character changes look accordingly), while the others can play without side-by-side.
All in all, this is a fun brawler game that can be enjoyed with your friends, but the gameplay gets a bit boring after a couple of hours since the game mechanics are pretty simple.
DOWNLOAD: Steam | Oculus Store | PSVR | Amazon
Keep Talking And Nobody Explodes
This is a game widely applauded for its entertainment and co-operative value since it's made to be played with your friends. The hard part is over, you and your trusty team have collected the bomb from the grasp of the evil mastermind bent on world domination. Now it's time to defuse it!
You're in a room with a briefcase sporting a legit bomb with many different modules, wires and such, and it's up to your buddies to help you out to diffuse it. The game comes with a manual with all the necessary instructions for defusing the bomb, so listen to your friends' advice carefully.
The manual can easily be printed for a more authentic feel, which will come in handy at later stages of the game, once you've got the grasp of it, since the timer is ticking and speed is of the essence. Some of the puzzles presented are a real mind-benders and will rely heavily on player cooperation, so if things go awry, the atmosphere can get pretty heated!
DOWNLOAD: Steam | Oculus Store | PSVR
Pixel Gear
Voxel graphics meet wave shooter in this fun little game. The premise is pretty simple, as with any other wave shooter, your aim is to take down as many enemies as you can, preferably from a distance. After each wave, the game gets a little tougher but follows the same formula, which gets pretty repetitive.
On the plus side, the game offers co-op mode with up to 4 players, playable on one console. One player has the VR set on and is the gunman trying to take down everyone in its sight, while the other 3 non-VR players must survive the onslaught of gunmen while trying to steal as many coins as they can.
It offers a little twist since it's not always obvious who the players are since they can be disguised as various objects or monsters.
DOWNLOAD: Steam | Amazon | PSVR
Best Co-op Games for Samsung Gear VR and Google Daydream
It should be noted that many games listed for each HMD (head-mounted-display) are available for both Daydream and Gear VR, and in this list, only one is unique to Oculus store.
Owners of Samsung phones shouldn't be bothered with these limitations as they can easily access games from both stores.
Samsung Gear VR
Minecraft Gear VR
One of the most successful sandbox games ever has made its VR debut on none other than Gear VR. This version has everything that Pocket Edition has, including multiplayer. Playing with your friends is as simple as being on the same network, although the game offers you to connect to a server of your preference.
Playing with a gamepad is a must, since the game offers so many options, so strap on your Gear VR and dive into the rich world of Minecraft!
DOWNLOAD: Oculus Store
VR Karts: Sprint
A racing game is a staple for any late night gathering with your friends, and VR Karts gives you the opportunity to experience it in VR. The game is a throwback to the old Nintendo and PlayStation kart games, with the same game mechanic, so it should be familiar to most players.
You can play it in a single player mode with an AI, but it simply cannot be compared to the fun you will experience when playing with your friends in multiplayer mode, whilst behind the wheels in the first-person perspective, trying to lay traps and get ahead of everyone else.
DOWNLOAD: Oculus Store
Oculus Trivia
If the mind is your choice of weapon, then Oculus Trivia gives you an opportunity to display your proficiency in front of your peers. Compete with up to 4 players in this fun little trivia game, and beat your friends with your knowledge of random facts. Choose one answer from multiple offered in each round of ten questions, cross your fingers and hope for the best.
The game is made to be played with your friends, so it even offers a live chat which will, obviously, be used mostly for boasting and taunting other players.
DOWNLOAD: Oculus Store
Daydream
Wands
Grab on your magic wand Harry and jump in 19th-century England in this fast-paced online multiplayer game. If you've ever wanted to experience the thrill of magical duels, this is the perfect game for you. Customize your wand, arm yourself with your favorite spells, and journey into the catacombs for a one on one duel with your opponents!
It's a multiplayer only game, and while it is fun to win duels against randomly matched opponents, it's nowhere near as fun when dueling against your friend. Just make sure that the winner is you!
Download: Google Play
Hunters Gate
Join up with your buddy in this third-person shooter experience. Strap on your Daydream and try to last as long as possible against the demonic invasion. You'll have plenty of upgrades available and power up which will try to keep you alive.
It's deceptively simple but extremely entertaining with almost unlimited opportunity for replayability with its randomly generated levels. Choose between one of two characters (Forge and Payne), join up with your buddy on local wi-fi and slay the demonic overlord!
Download: Google Play
---
As you have seen in this rather lengthy post covering games for multiple VR devices, there will be no shortage of games available to play with your friends.
Many of the games in this list are shared across multiple platforms, so call your amigos, grab a bag of chips and dive into any one of these fun adventures!