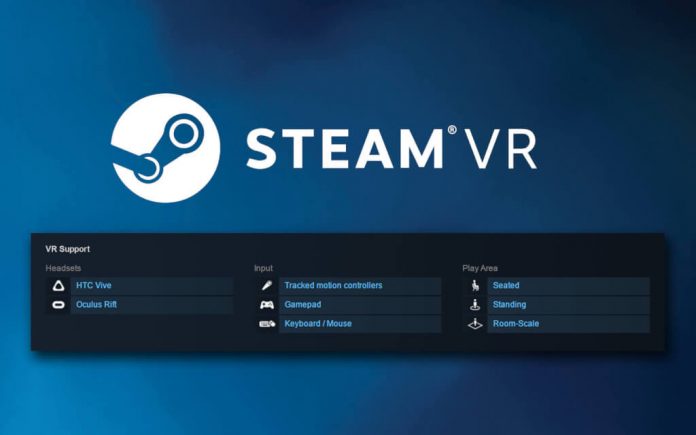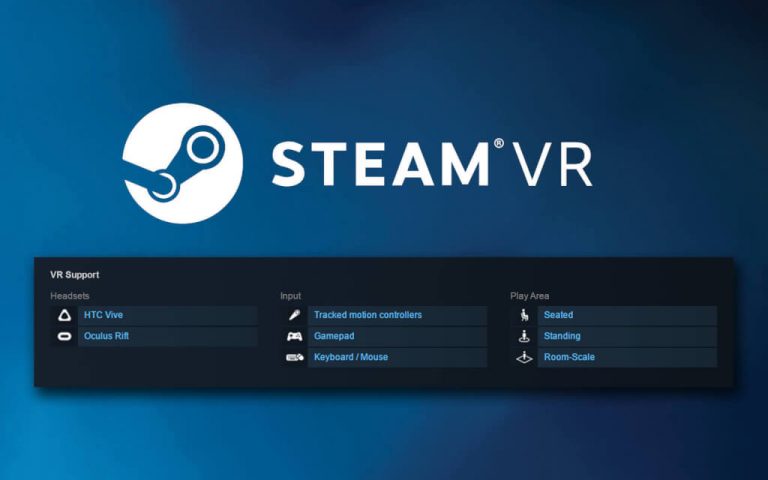 As you are well aware, the battle for supremacy between the two giants of the VR industry, Oculus Rift and HTC Vive still rages on. Steam, as the most popular platform for publishing games, has its own VR section. Although it was developed to offer only native HTC Vive support at first, most of the games support both headsets.
The entire concept of an exclusive game is debatable since its the same PC powering both headsets, but the storefronts and interfaces on Rift and Vive are different. So, just because Steam will allow you to use your Rift, touch controllers and sensors does not mean that the game will run smoothly.
With that taken into account, here is a compiled list of 10 best games that offer native Rift support, meaning your touch controllers and sensors will work just fine without any hindrance.
Tilt Brush
The first one on our list might not be considered a game but a tool with unprecedented abilities. Tilt Brush shows you one of many ways in which VR technology will change the world. Now, for the first time, you can make 3D paintings in virtual reality, choose between brushes, play with the pallets and unlock your inner Picasso.
DOWNLOAD: Steam
The Lab
The lab is a collection of minigames developed by Valve to show the different capabilities of VR headsets. You are set in Portal universe, in one of the aperture science labs. There, you are free to discover all the different aspects of your virtual reality headsets. There are games like Longbow where you shoot down enemies with your bow and arrow, and many different shooter style minigames.
DOWNLOAD: Steam
Onward
This game is covered in depth in one of our previous reviews, what we can say with confidence is that this game captures the reality of strategy on the real battlefield in its purity. Tactical positioning, moving behind covers and taking down the opposition never felt more real.
DOWNLOAD: Steam
Audioshield

This is one of the best, if not the best, VR music experiences out there. The game's premise is simple. You are equipped with two shields which you use to absorb orbs of the corresponding color coming your way. The orbs move to the beat of the music you play. Quite entertaining and it gives you quite a workout.
DOWNLOAD: Steam
The Thrill of the Fight

If you are a fan of boxing games, and you want to experience the thrill of the ring where your courage, stamina, and strength are put to the test, this is the game for you. Ready your gloves and see what you're made of in thrill of the fight!
DOWNLOAD: Steam
Holopoint 
This game is also on our list of one of the best VR archery games, and for a good reason. The game is suitable for most ages, since the enemies you will be shooting at are mostly depersonalized avatars of samurai and some pestering cubes. However, the gameplay is so thrilling with all the dodging and precise shooting that takes to best it.
DOWNLOAD: Steam
Raw Data

What has been said about the game that hasn't been said before? Raw data is one of the best experiences you will have on any VR headset. You will feel like a true superman in this adrenaline-inducing shooter, taking down menacing humanoid robots while utilizing one of your many skills.
DOWNLOAD: Steam
Vanishing Realms
If you have spent countless hours exploring dungeons in traditional PC games, you may have wondered how would it feel like to truly crawl through the dungeons of fantasy inspired worlds? Well, you may have found your answer in Vanishing Realms, a first-person RPG dungeon crawler, which takes the best of room scale capabilities and sends you on your quest to save the world.
DOWNLOAD: Steam
Keep Talking and Nobody Explodes

Not surprisingly, this game has found its place on our list. Keep Talking and Nobody Explodes is one the best VR experiences you may have with a party of friends, It is optimized for any headset, ranging from Oculus, Vive, PSVR to the mobile ones like Daydream and Gear VR.
So, strap on your headset, take the role of a secret agent with a mission to diffuse the bomb and trust your friends' advice while trying your best to not make it explode!
DOWNLOAD: Steam
Serious Sam VR: The Last Hope

How could we not mention Serious Sam, the classical, you might say, iconic wave shooter now in its VR robe? The earth is once again in grave danger and only you with your vast arsenal of monster destroying weapons can save it.
Will you heed the call?
DOWNLOAD: Steam
---
Of course, there are many more games that offer native Oculus support, so don't let this list fool you. We picked what we believe are the top 10 for you to enjoy, with a bit of something for everyone's taste. Make sure to check out our extensive list of cooperative and cross-play VR games if you'd like to get more options to choose from.