Oculus Rift S is the second generation of popular VR headset. In the evolving VR market with standalone and hybrid headsets, Rift S is still tethered, which means it needs a powerful desktop PC or laptop to feed him with enough computing power. The good news is, even mid-range notebooks with GTX 1660 Super can now run VR games. For the best experience, you'll need a gaming laptop with a higher-end graphics card, but it's not the card that is the main problem. Some laptops don't have the right ports.
Oculus Rift S specification
Before we go into details on how to connect the VR headset, let's recap the features of the Oculus rift S VR headset. The Facebook-owned company second VR product offers 1280 x 1440 pixels per eye resolution, which is standard in average VR headset for now. It has an 80Hz refresh rate, which is lower than the competition. The sweet spot is 90Hz, while some products already have a 120Hz refresh rate.
Visually, Rift S is a mix of Playstation VR and Mirage Solo device. Built by Lenovo, Oculus Rift S has a halo-style ring as an adjustable headband. Rift S also now has LCD screens instead of OLED to cut down the screen door effect. It also doesn't have physical lenses adjustment, so it relies on the software.
The biggest change is in the tracking system. Inside-out tracking gives you more freedom since it doesn't require external sensors and complicated setup. The headset uses five cameras that track controllers and the movement using computer vision. 
All that means that you get full six-degrees of freedom on a room-scale environment. The controllers look identical as Oculus Quest controllers with tracking ring on top, thumbsticks, a grip button, a button on the top, trigger, and excellent build quality.
How to connect Oculus Rift S with the computer?
Oculus Rift S needs two cables to run, which means freedom is still limited to the length of the wires. You need a USB 3.0 and DisplayPort cable. You'll need to connect the DisplayPort cable into the graphics card. 
When we have a desktop PC, the connection is pretty straightforward. All newer graphic cards have DisplayPort out, and all motherboards USB 3.0. In case you have an older, but the higher-end card that can feed the headset, you might have miniDP out. In that situation, miniDP to DP adapter or cable will do the trick.
When it comes to connecting laptops, the situation is different. Most laptops come with HDMI output, and they don't have enough bandwidth to carry the signal to the headset. The only way around it is if you have a USB Type C that is also a miniDP or a Thunderbolt port. That way, you could also connect a VR headset with the help of the right adapter.
Best Oculus Rift S Adapters
There are a couple of types of adapters you might need for your Oculus Rift S headset. If you have USB Type C on your laptop, that serves as a miniDP, you will need USB Type C to DisplayPort adapter. A similar situation is with older graphics cards that have miniDP. Another case is when your cables are too short, and you want more freedom in games and in space. You can buy extension cable for USB 3.0 and DisplayPort cables.
Cable Matters – USB C to DisplayPort Adapter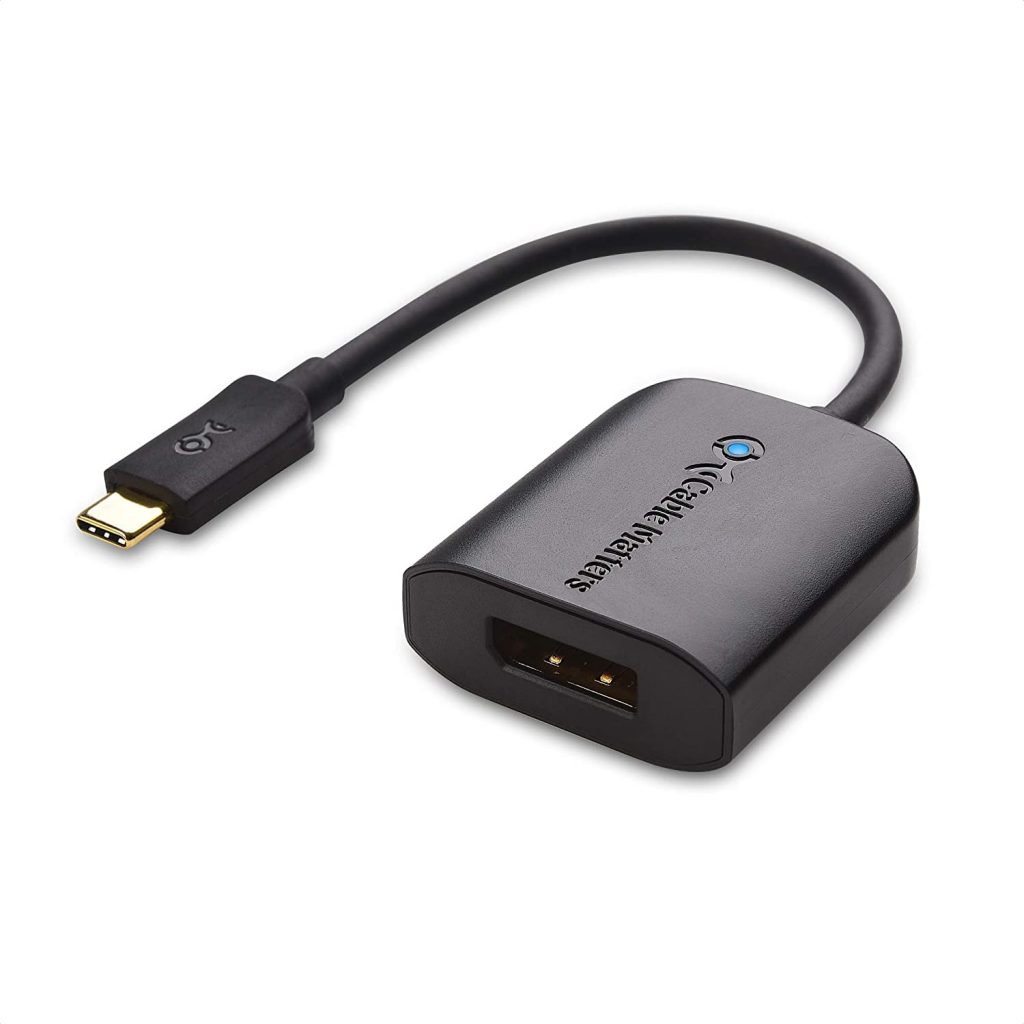 Cable Matters sells a USB Type C adapter that will allow your laptop with the right type of USB 3.1 Type C port to connect to the VR headset. The cable supports 8K@60Hz video resolution, and you will need DisplayPort 1.4 cable. As for the 4K signal, the adapter along with DP 1.4 supports up to 120 Hz in 4K, which means you will have enough bandwidth to connect Oculus Rift S that requires 1440p resolution and 80Hz refresh rate. The cable length is 6 inches and has mostly positive reviews. 
---
Tomtoc USB Type C to DisplayPort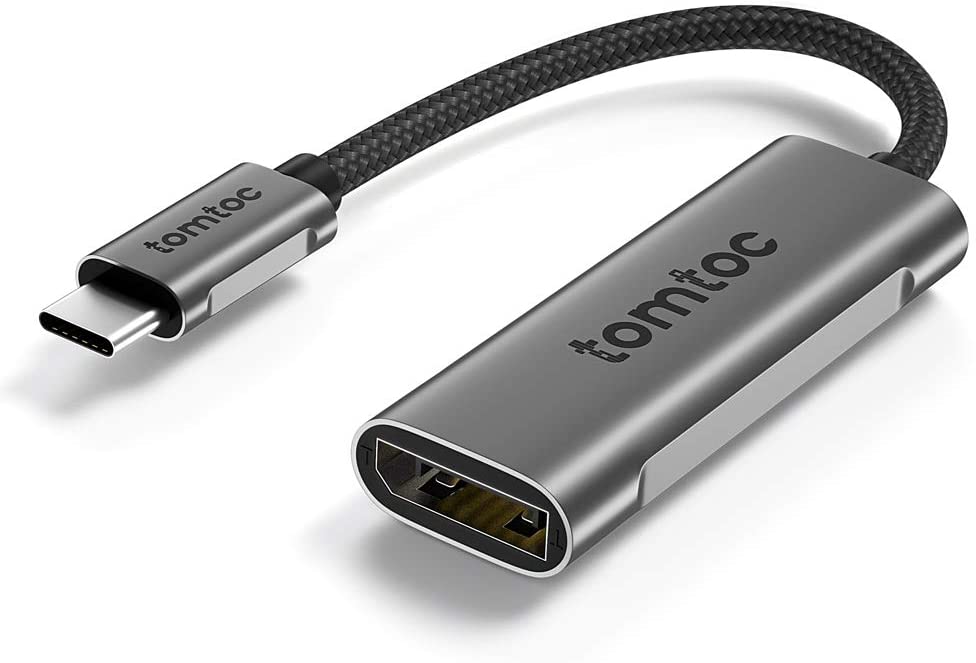 USB Type-C to DisplayPort 1.4 adapter from Tomtoc supports 60Hz for 8K resolution and 120Hz for 4K. The USB needs to be 3.1 Type-C/Thunderbolt 3. The adapter has a sleek design and aluminum finish, and you could use it for a laptop to VR headset connection, but also for a smartphone to monitor/TV. You will still need DisplayPort cable to set up the Oculus Rift S.
---
CableCreation USB Type C to DisplayPort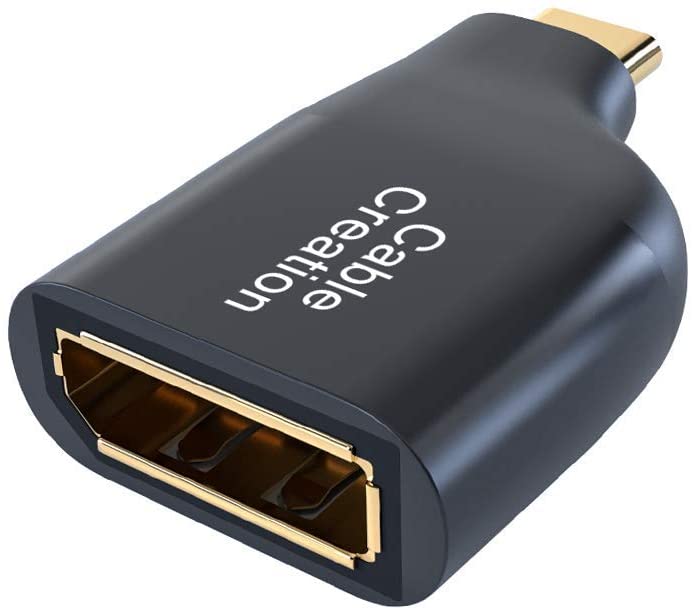 This mini size USB Type-C to DisplayPort adapter comes with an extensive compatible devices list, and it supports Oculus Rift S. The adapter is practical, small, and ultraportable. It supports resolution up to 4K and 60Hz. Like other Oculus ready adapters, USB C must support DP ALT mode or Thunderbolt 4 to connect devices successfully. Users have mixed reviews, but most VR users were satisfied.
---
Rankie Mini DisplayPort to DisplayPort adapter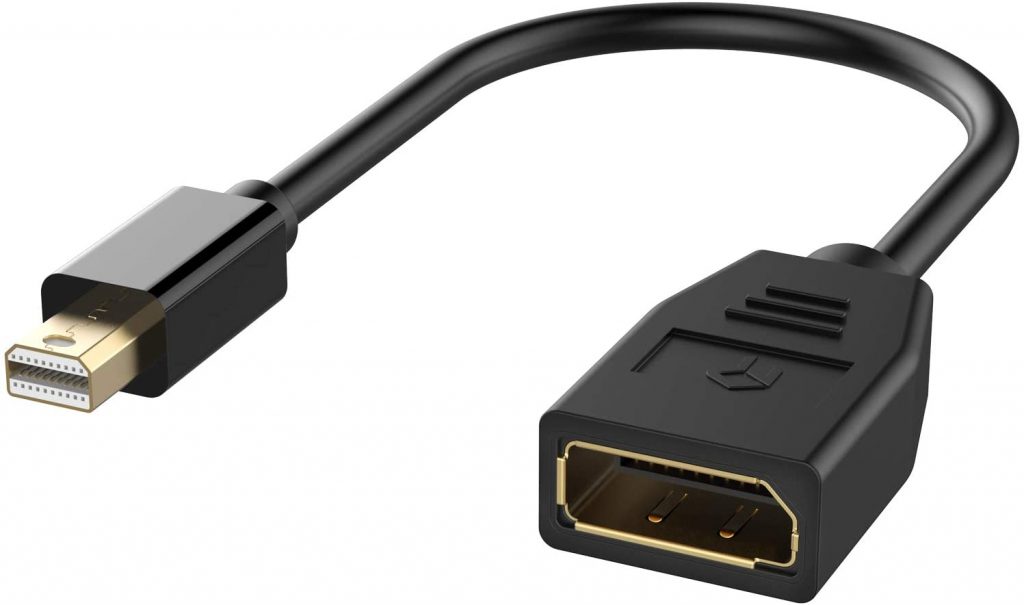 For older graphics cards that come with miniDP port, you will need something like Rankie Mini DisplayPort to DisplayPort adapter. The adapter supports more than 240 Hz at 1440p resolution. Most of the user comments reflect on VR use. As with other adapters, you will still need DisplayPort 1.4 cable to connect the Oculus Rift S VR headset.
---
Cable Matters Mini DisplayPort to DisplayPort cable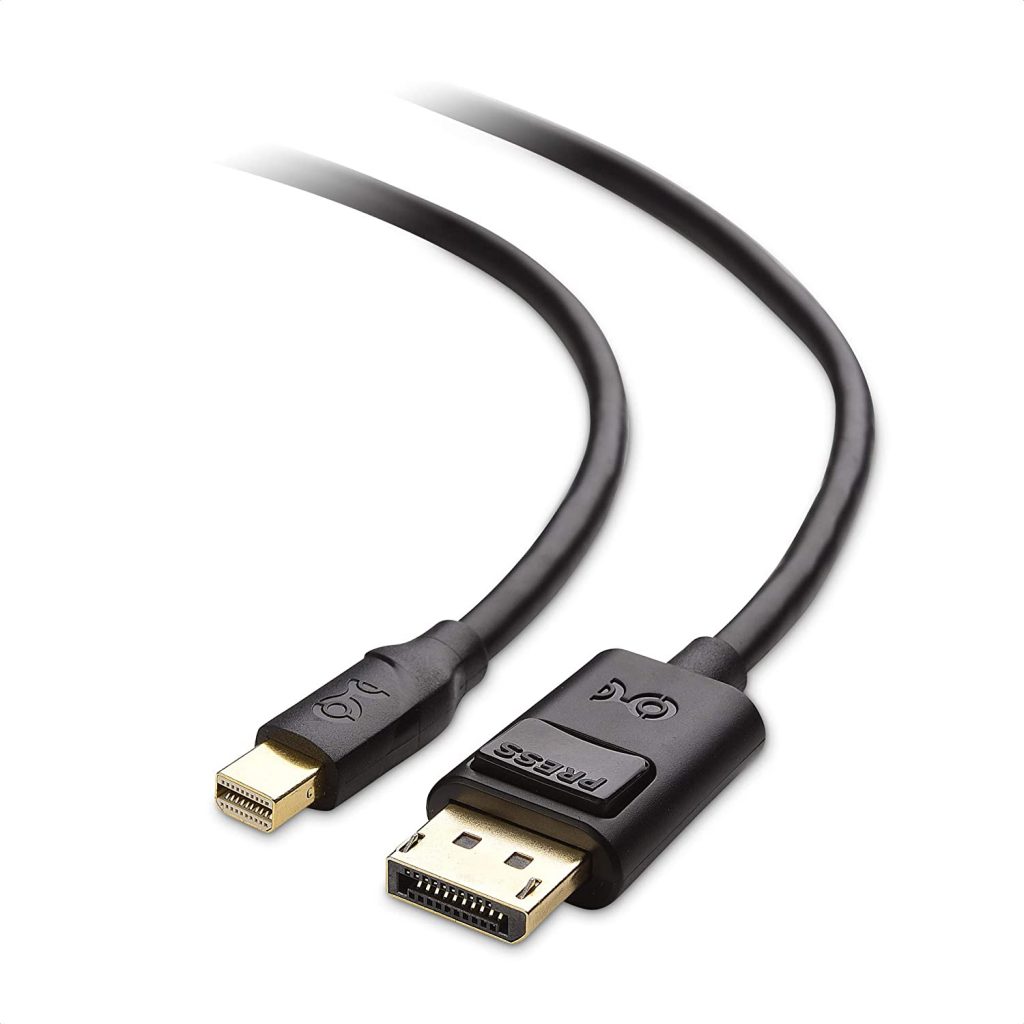 If you don't have a DisplayPort cable, and your graphic card output is mini DisplayPort, an excellent solution might be direct miniDP to DP cable. This cable has 6 feet and supports up to 8K 60Hz video resolution. For our wanted 1440p resolution, the cable can easily deliver up to 165Hz. You can connect the cable to miniDP or Thunderbolt 2 ports, while for Thunderbolt 3, you will need another adapter.
---
Cable Matters DisplayPort to DisplayPort Extension cable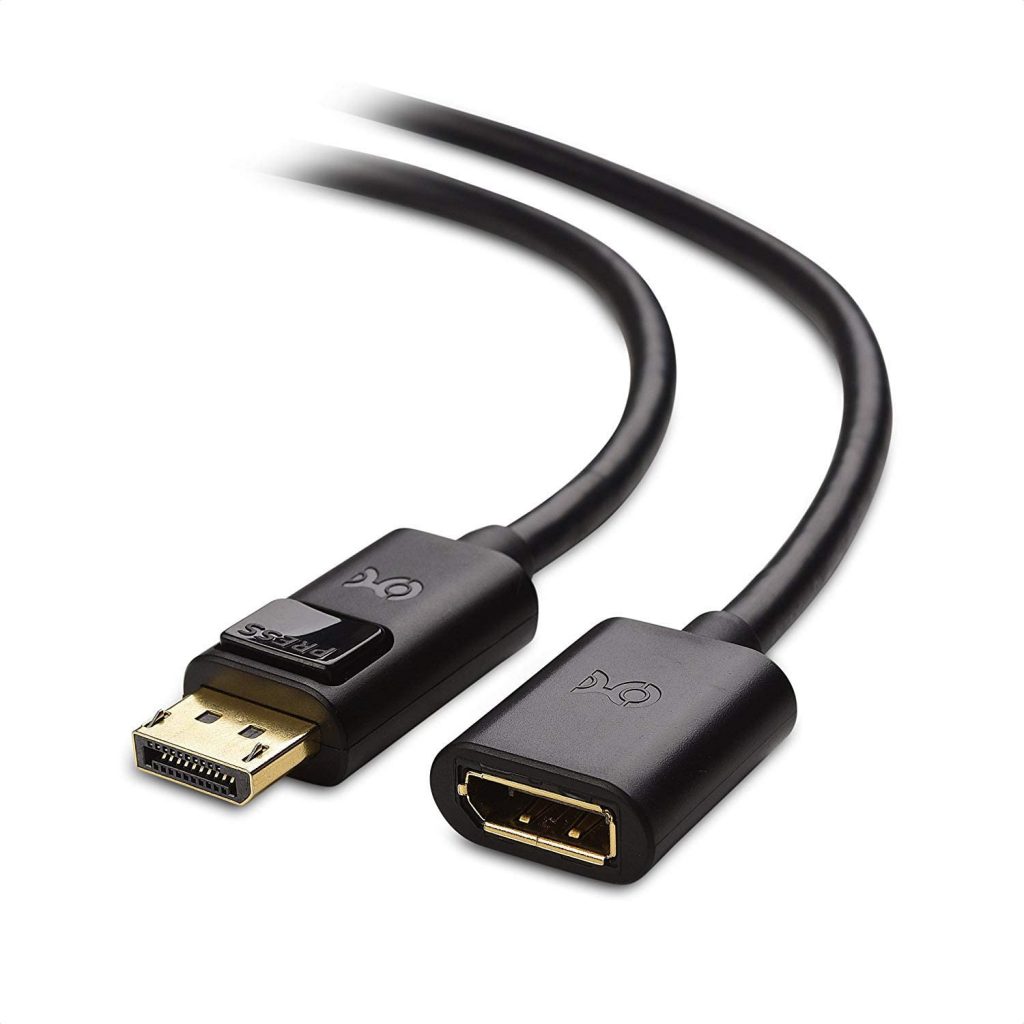 Cable Matters has three lengths for this cable. We chose 10 feet, which is the maximum you should buy for VR purposes. You might also settle for 6 feet cable, which is just a dollar cheaper. The DisplayPort to DisplayPort cable is your connection between the headset and the graphics card. If you want more freedom to move in games, you should consider longer cable.
---
Cable Matters USB to USB Extension cable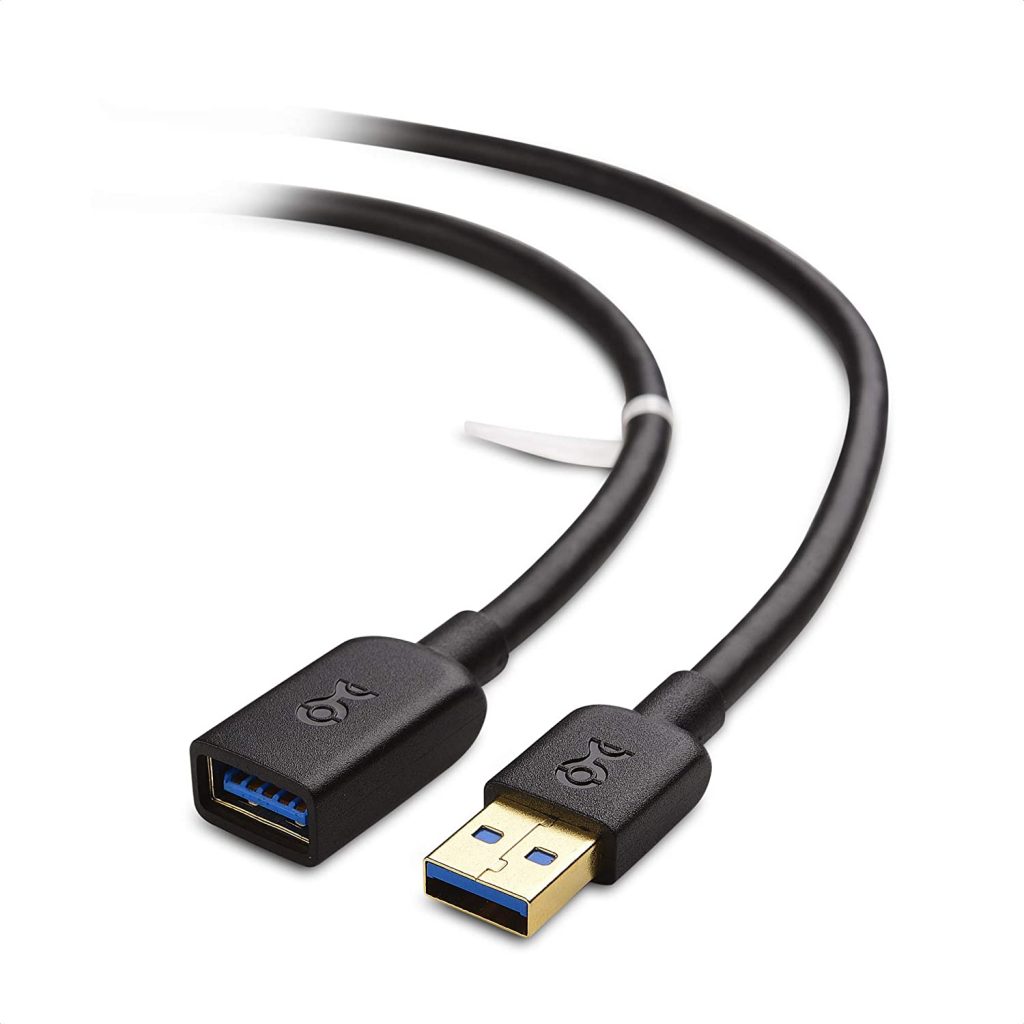 USB 3.0 extender supports up to 5Gbps of data transfer, and there are three possible lengths to choose from. Depending on the maximum size of DisplayPort cable, your equivalent USB 3.0 can be 6 or 10 feet. Users have an overwhelmingly positive review of this product.
---
Conclusion
There are several ways to connect your VR headset to a desktop gaming PC or notebook. The most straightforward way to connect is with USB 3.0 and DisplayPort cables. You won't need adapters, but you might want to extend the length of the wires so that you can have more freedom of movement since Oculus Rift S is a tethered device.
Other combinations can include miniDP port on the graphic card or USB Type C/Thunderbolt 3 on the laptop. In that case, you will need adapters to successfully connect the VR headset.