If you're reading this you don't need any convincing that the HTC Vive or Vive Pro is one of the best virtual reality devices currently available. However, knowing this makes it more frustrating when your cable stops working.
There are many reasons why a cable can become defective. These range from being kinked to many times, accidentally damaged, or just wear and tear. But, once it's damaged you're not going to be able to use your HTC Vive or Vive Pro until you get a replacement cable.
The good news is there are plenty of options available. Unfortunately, not all the cables you'll find are the same quality. That's why it's important to purchase one of the following best HTC Vive and Vive Pro replacement cables.
The Vive utilizes three cables that run between the headset and the link box. In contrast, the Vive Pro uses a single cable that encompasses video and audio.
Best HTC Vive and Vive Pro Replacement Cables:
The Original for Vive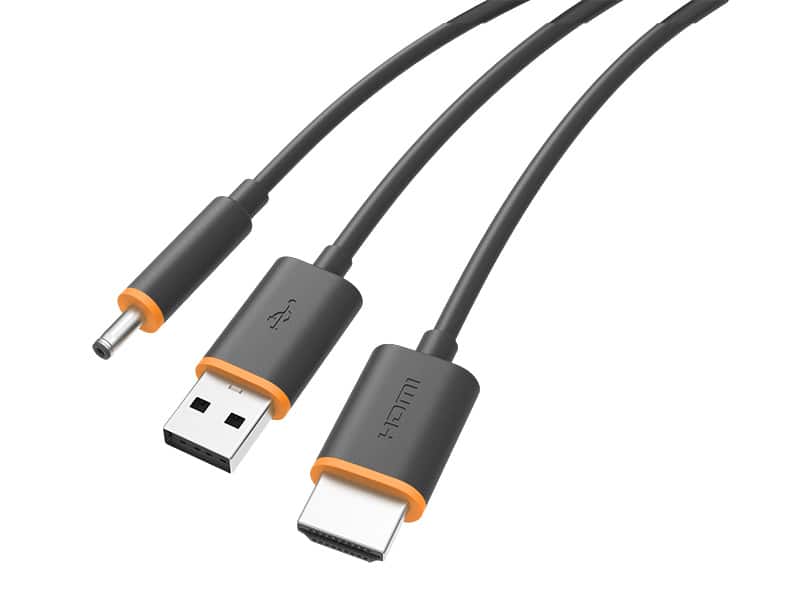 It's not surprising that one of the best replacement cables available is from Vive, it's literally a duplicate of the cable you already have.
Vive sells a 3-in-1 cable that connects the Link box to your headset. At one end there is a USB connector, HDMI end, and the power attachment. At the other, the same sockets plug directly into your headset.
The cable is 5m long and standard.
It is a viable replacement but, you may find it suffers from the same issue as your current cable after a similar period of time. That's why you need to consider purchasing one from somewhere else.
---
 Skywin 3-in-1 Round Vive Compatible Cable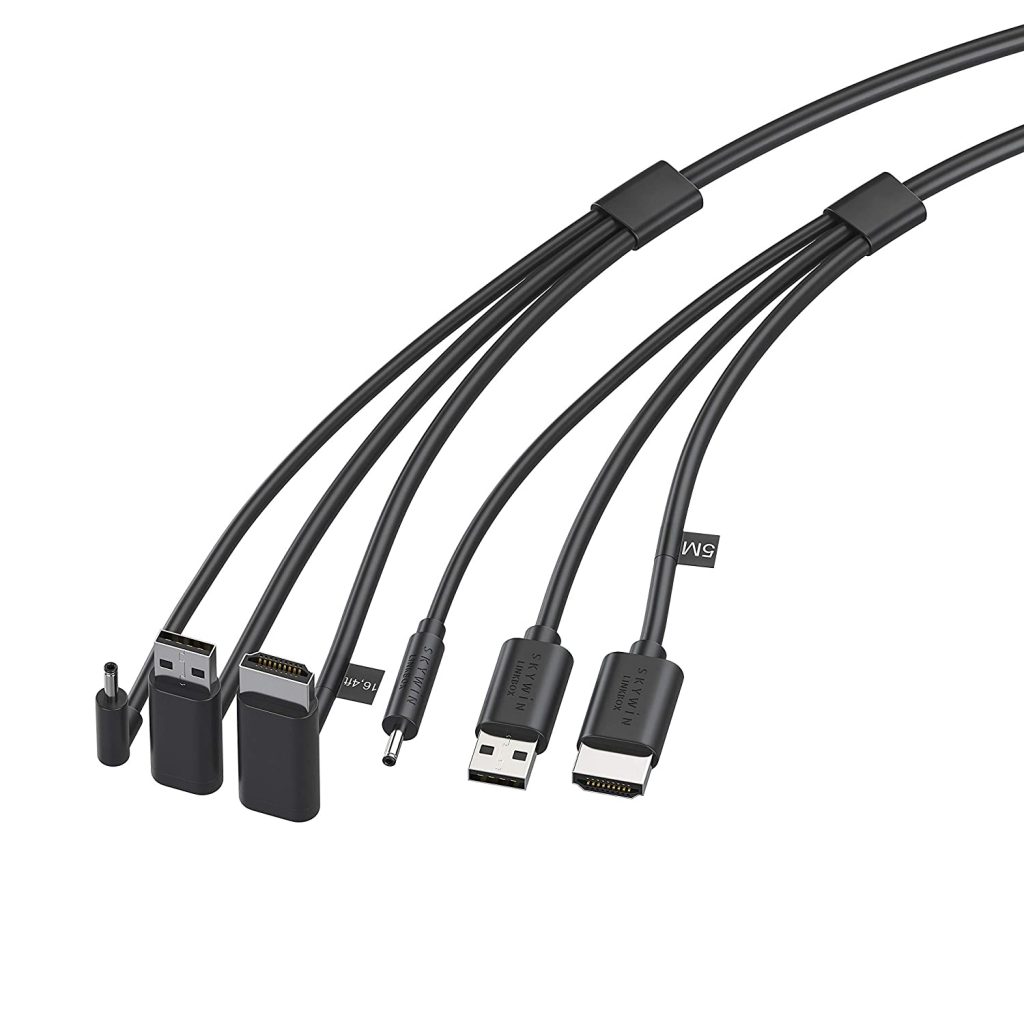 The Skywin cable is 16.4 ft long, that's approximately 6 meters. It also has the three main connections for your link box; USB, HDMI, & power. At the other end, you'll find the same connections, making them easy to drop straight into your headset and get started.
However, you should note that these are combined together for the majority of the cable run. This is much easier to maintain and protect, as well as find a suitable running route. The cables are bonded together, allowing you to see the individual strands but they won't come apart easily.
The headset connectors are set at 90° angles, to facilitate ease of connection on the headset. In short, it's a robust offering that mimics the original perfectly, at a lower price.
---
 Skywin 3-in-1 Flat Vive Compatible Cable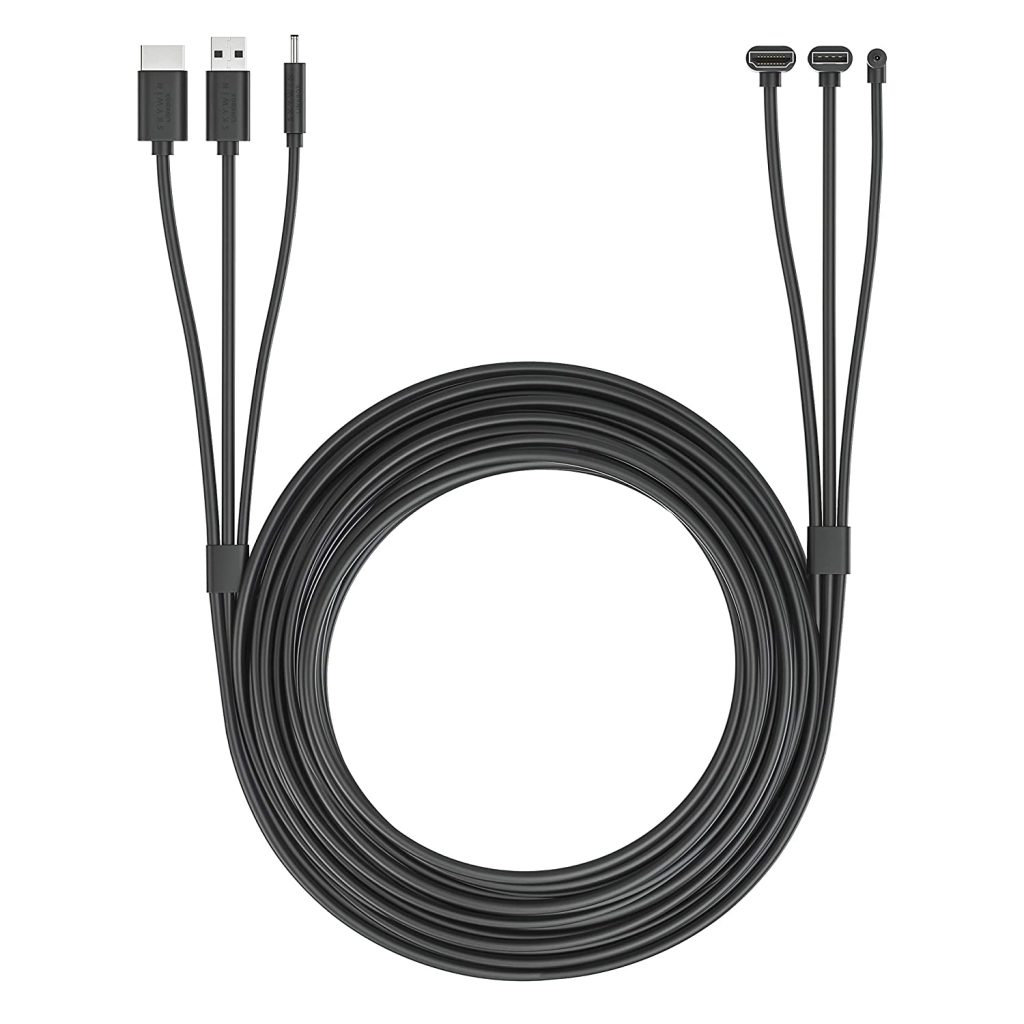 This is effectively the same cable as the one above. The key difference is that this is a flat cable, instead of around one. That makes it the same as the original and potentially easier to manage during gameplay.
Flat cables are generally more robust than rounded options although you'll have to be aware of the damaged kinked cable can do. Because these cables are laid flat next to each other it is less likely that they will be damaged during normal use.
In short, with a little care, this should give you a better signal than the original and will last longer.
---
Individual Extensions
If the 6-meter cable provided is not long enough for your Vive then you may want to consider extending the reach of this cable. Unfortunately, there is not yet a 3-in1 cable extender for the Vive. However, there are plenty of HDMI extensions, USB extenders, and even power cables.
Take a look at this USB extender, this HDMI extension, and even this power extension option. You'll be able to utilize these extension cables to enjoy playing on the HTC Vive from nearly anywhere in your home.
Original Vive Pro Cable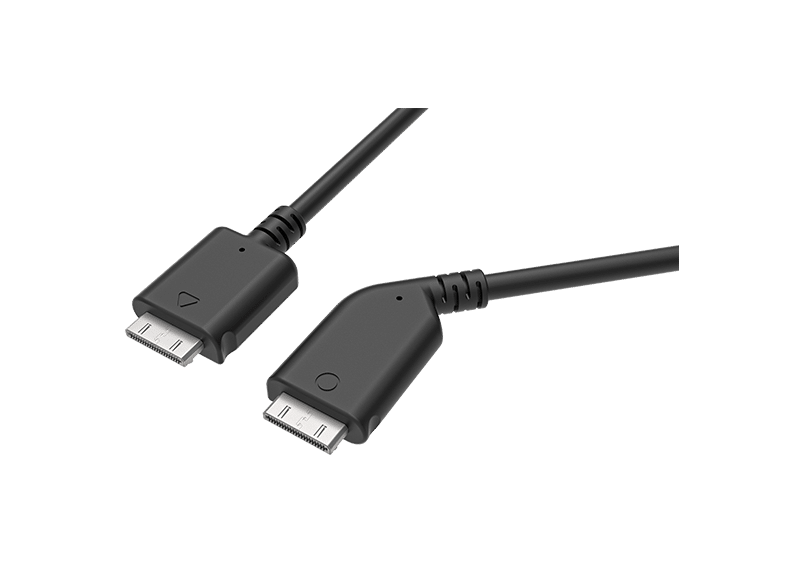 This cable fits the Vive Pro, Pro Eye series, and the Cosmos series. It weighs just over one pound and is approximately 6 meters long.
With a plastic coating to protect the inner cables, it's a robust and reliable replacement with the correct display port adapters already fitted.
As an original replacement, it's designed to do the same as your original cable. Of course, this does mean it has the same potential to fail.
---
Overclockers Vive Pro Cable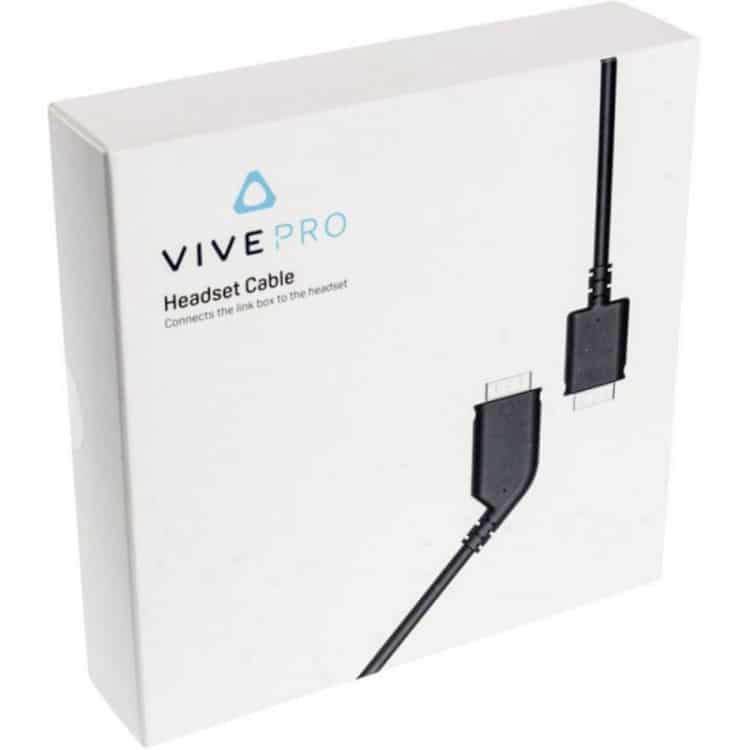 There are surprisingly few options available when it comes to replacing the dying cable in your Vive Pro. In fact, the replacement from HTC has only recently become available. Prior to that, you were stuck, hoping you would be in the good graces of HTC and they would supply a replacement as a goodwill gesture.
However, alongside being able to purchase the official replacement cable, you can also get this one from Overclockers.
It is only 2 meters long which is likely to limit your gameplay experience. The cable is easily installed, just plug and play. There are even color-coded markers on it to ensure you put the right piece n each slot.
The outer material is reinforced flexible PVC, designed to extend the life of the cable.
---
Skywin Extension Kit For Vive Pro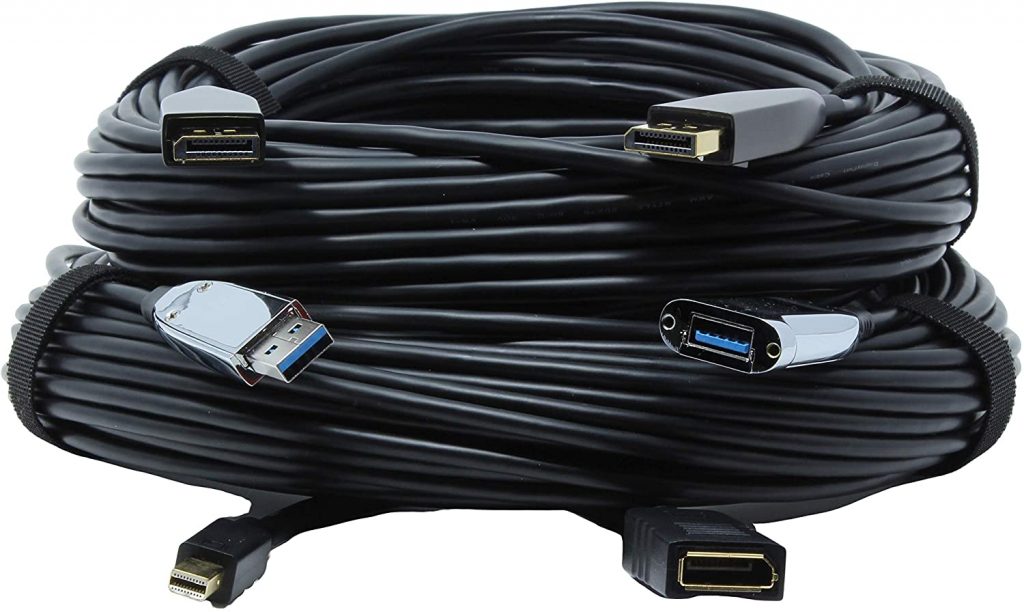 Alongside replacing your standard or damaged cable you may want to consider purchasing an extension kit. This particular one from Skywin gives you twenty extra meters of cable, that's approximately 65 feet!
The cables are fiber optic and all adaptors are included to ensure you get perfect video and audio reception, regardless of where you are. That's one mini display port male and one female display port adaptor, allowing you to add this to your existing cable and enjoy a little more freedom.
The Wireless Option – For Vive
Additional Adapter – For Vive Pro
It's worth mentioning that you can eliminate the cables altogether and add a wireless module to your HTC Vive and Vive pro.
This adaptor requires a PCIe slot and will then provide you with over 6,000 VR games and apps. It can even accommodate three people playing in the same space, improving the virtual multiplayer experience.
That's definitely worth considering. One part of the adaptor fits into your computer and the other into your headset. They can then communicate wirelessly and allow you access to all your usual games. It is best to ensure there are no obstacles between you and the computer. This will maximize the wireless connection and subsequent gameplay.
---
Final Thoughts
There is little doubt that virtual reality is going to play an increasingly important role in our lives, as well as gaming experiences. Having the right cable or going wireless will make it easier to enjoy the experience.
If you haven't already replaced your cable it's a good idea to do it today, before your cable fails. You'll even end up with a spare cable which could be extremely beneficial to ensure you never miss a moment of gameplay.