Is Pimax just another VR headset manufacturer? The Chinese company introduced several hi-end VR headsets that differentiate them from others with higher resolution and a broader field of view. Pimax is more of a startup with a crowdfunding path similar to Oculus. Pimax got almost double the Oculus Kickstarter campaign amount with a total of $4.2 million. It competes with both Oculus, HTX Vive and others in the VR arena. That said, Pimax is more of a headset than a whole system because it can use tracking devices and controllers as well as platforms from other manufacturers.
Pimax 8k VR headset
Pimax offers three products in their portfolio: Pimax 5K Plus, Pimax 8K, and Pimax 5K XR, which is the latest model. In this article, we will focus on the 8K model, which at least on paper has a sizeable competitive edge because of the resolution of the glasses. The screen that is used in Pimax headsets is LCD, although the company calls it "CLPL" which stands for customized low persistence liquid.
The Pimax 8k has two 3849×2169 resolution screens which feature a total of 16,6 million pixels. The refresh rate is 80 Hz which is actually down 10 Hz from the standard 5K Plus model.
The area in which Pimax excels is the field of view. While in other commercial VR headsets you have around 100 degrees FOV with binocular effect, Pimax offers 200 degrees which is almost as flexible as the human eye without any head turning. The company is continuously improving its screens and listening to the reviewers and customers feedback.
Pimax 8K specs
Screen: CLPL
Resolution: 2*3840×2160,16.6 Million pixels in total
MTP: 15ms
Refresh rate: 80 Hz
Field of view: 200°
Audio: 3.5 mm audio jack, integrated microphone
Connection: USB2.0/3.0, DP 1.4
Sensor: SteamVR tracking、G-sensor,gyroscope、hand motion(Option)
Fit: Adjustable headset strap/headband (Option)IPD adjustment,  VR frame
Content: SteamVR, Oculus Home
Minimum GPU requirements: Nvidia GeForce GTX 1080Ti or above

Pimax 8k performance
With a high resolution of 3840×2160 ,Pimax outperforms notable competitors including HTC Vive and Oculus Rift. The resolution is ultra-sharp so it is not possible to detect pixels while using the headset. That being said, Pimax uses the same 5K rendering from the computer like in their other headsets and then upscales the picture to 8K resolution. This can lead to occasional artifacts but still offers a visual delight.
The field of view is ultra-wide, and along with the resolution, it is one of the most crucial Pimax selling points. In the past, this feature caused some issues including motion sickness because the edges were not clear enough. In the latest reviews, it seems that the Pimax worked out these bugs so users feel comfortable and enjoy their experiences.
The Pimax 8 K comes with 18 ms motion to photo latency which translates into smooth gaming output. MTP latency is the reaction time that headset has on the gamers movement. If a player moves his head and headset reacts 30 ms later, there will undoubtedly be some motion sickness. The goal of VR headset manufacturers is to have around 20ms MTP, and Pimax has low latency which is perfect for gaming.
One of the most essential VR headset features is tracking, and it's fantastic that Pimax 8k supports different tracking solutions. It has outside-in tracking based on laser technology with minimal latency. It is also compatible with Steam VR lighthouses and other Steam accessories. It is possible to have 360 tracks with only one base station, and it's compatible with Vive or Oculus or Valve tracking stations.
Pimax promised another tracking method, and that is inside-out, using attachable modules that are yet to be released.
Best Pimax 8k accessories
Since Pimax has support for other VR platforms like Steam and Oculus, and since the original controllers still haven't hit the market, there is a whole world of possible accessories for Pimax VR. Pimax just recently revealed details about its original VR controllers, but the release didn't mention the exact release date or details about pricing.
Pimax Sword Sense VR Controllers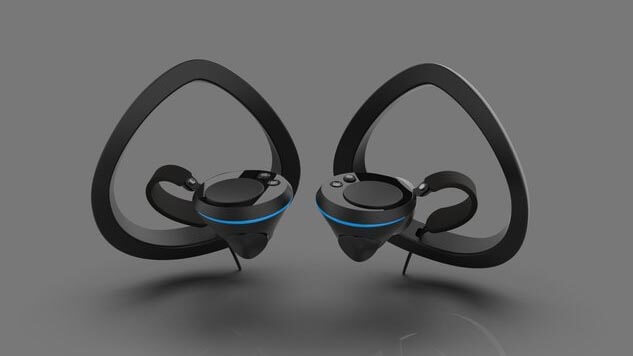 The name of this soon to be released Pimax VR controller derives from its looks. Both versions of the Pimax controller resemble the hilt of a sword. The successful Kickstarter campaign created a vast community which had something to say about the design. Since some backers like using a thumbstick and others prefer a trackpad design, Pimax put both components into with its new controller.
The cheaper version is a wireless controller with 6-degrees of freedom and a trackpad, while the Sword Sense model includes a thumbstick. Both series are compatible with SteamVR Lighthouse tracking.
Controllers have grip, menu, system and trigger buttons, along with a strap that enhances security. It also features capacitive touch sensors that track finger movement.
Pimax collected great ideas from competitors and offered internal Li-Ion battery which can be recharged with a USB cable, plus there is a removable panel for quick battery changes.  
HTC Vive Controller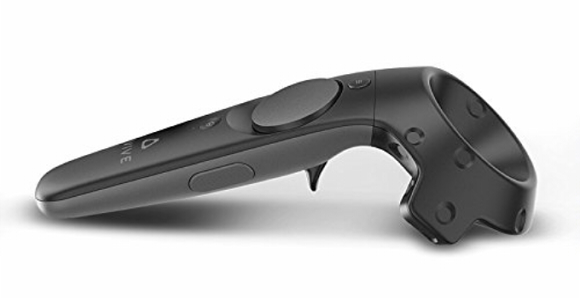 The Pimax headset is compatible with other VR solutions, and while you wait on the original controller, one of the best options to dive into Virtual Reality is the HTC Vive controller, which lets you interact and play wirelessly, wherever you go in the virtual world. It has rechargeable batteries with 960 mAh capacity, and the package includes the controller, lanyard, micro-USB cable, and power adapter.
The HTC Vive Controller has 24 sensors, a multi-function trackpad, and a dual-stage trigger. It also offers haptic feedback to increase game immersion. There is one known issue that many users complain about, and that is the right click not always working as expected.
---
Xbox Wireless Controller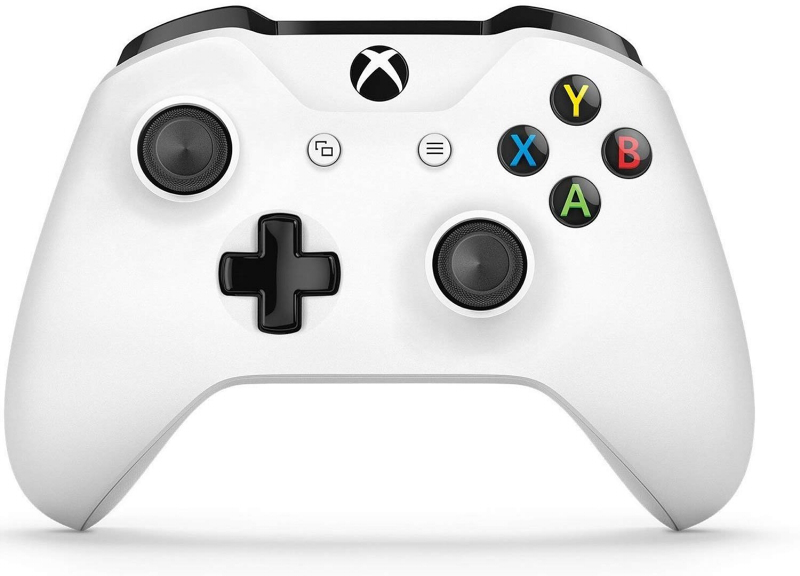 The Xbox Wireless Controller is not an actual VR gaming controller, but in the absence of the original, it can serve pretty well. While the Xbox controller is one of the best overall gaming controllers used for Xbox, it's often a great choice for PC gaming. The Xbox One controller features Bluetooth connectivity so you can play on tablets. It offers enhanced comfort and a textured grip, highly responsive thumbsticks, and an enhanced D-pad. There is also an option for button mapping, but we are not sure if it works with the Pimax headset.
---
HTC Vive Base Station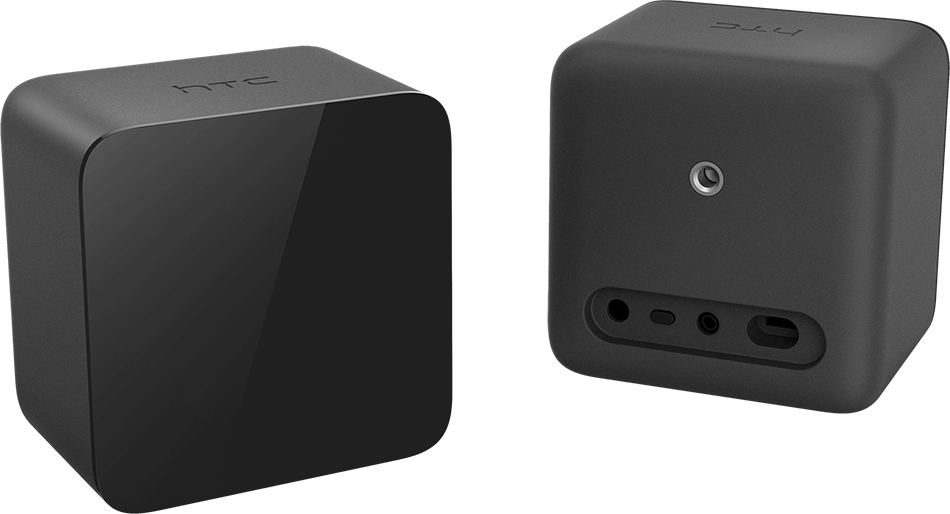 Many people feel that the best thing about the HTC Vive Base Station is that you need just one for setup with the Pimax 8k VR headset. The base station helps track the exact location of the person using the headset and the controllers. It features wireless syncing and comes with a 3.7 meter cable. It is compatible with standard threaded mounting points.
---
Fovitec – 2X 7'6″ VR Gaming Lighthouse Mount Stand Kit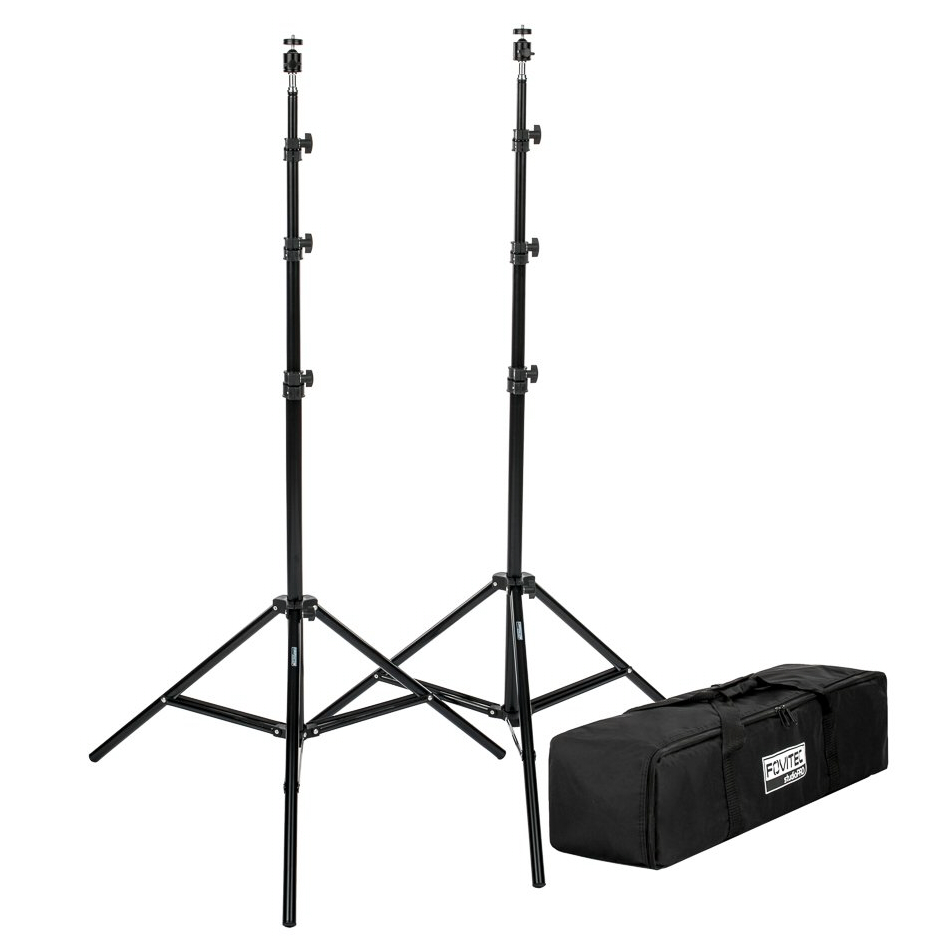 Fovitec gaming lighthouse mount stand kit is compatible with both HTC Vive and Oculus Rift base station sensors, which means that you can pair whichever you have with your Pimax 8k and position it with ease in your gaming space. The package contains two stands and a carrying bag. The stands have adjustable positioning, along with a tripod bottom for enhanced stability. You can accurately direct your VR sensor due to its 360-degree swivel head. These stands have a lot going for them: Not only are they affordable, they receive overwhelmingly positive reviews.
---
Other accessory options for Pimax 8k
There are plenty of bags and backpacks for Pimax 8k, along with bags for Pimax 4K set. Another upcoming accessory is likely to be memory foam face replacement, which isn't yet available for this headset. In the controller's section, we should mention Oculus Rift controllers and the recently announced Valves SteamVR Knuckle controllers that can be used with Pimax 8k.
The game controllers are the most exciting accessory group and we'd love to see specialized controllers like rackets, guns or other specific game related products for Pimax 8k.
We can expect headset stands, trackers and other useful items, too. The influx of accessories will of course depend on the popularity of the VR headset!
Conclusion
Pimax 8k currently offers the highest resolution among VR headsets, but we're still waiting for the original controllers and attachable modules for inside-out tracking. This is the company, and the product with a successful Kickstarter campaign and on every big consumer show like CES in Las Vegas Pimax offers improvements. Pimax 8k has the resolution and field of view of their headsets as a big selling point, as well as compatibility with other VR producers components and software. It's an exciting piece of VR equipment and if predictions are correct, it's likely to become one of the most popular on the market!