When you purchase an Oculus Quest you want to invest in the best Oculus Quest lens protector. After all, the Quest is an impressive piece of kit and something you're going to want to use again and again. Taking care of it simply makes sense, and the lens protector is a valuable part of this.
The lenses are essential to your ability to view the screens, scratches on the lenses can ruin the virtual reality experience by obstructing vital images. They can even make the experience less authentic. 
Fortunately, the solution is simple, you need to select the lens protector that best suits your use and your budget. Your lens will never be scratched again and will certainly never need replacing.
The Best Oculus Quest Lens Protector
Check the following out, they're all great options:
Clear Film Lens Protector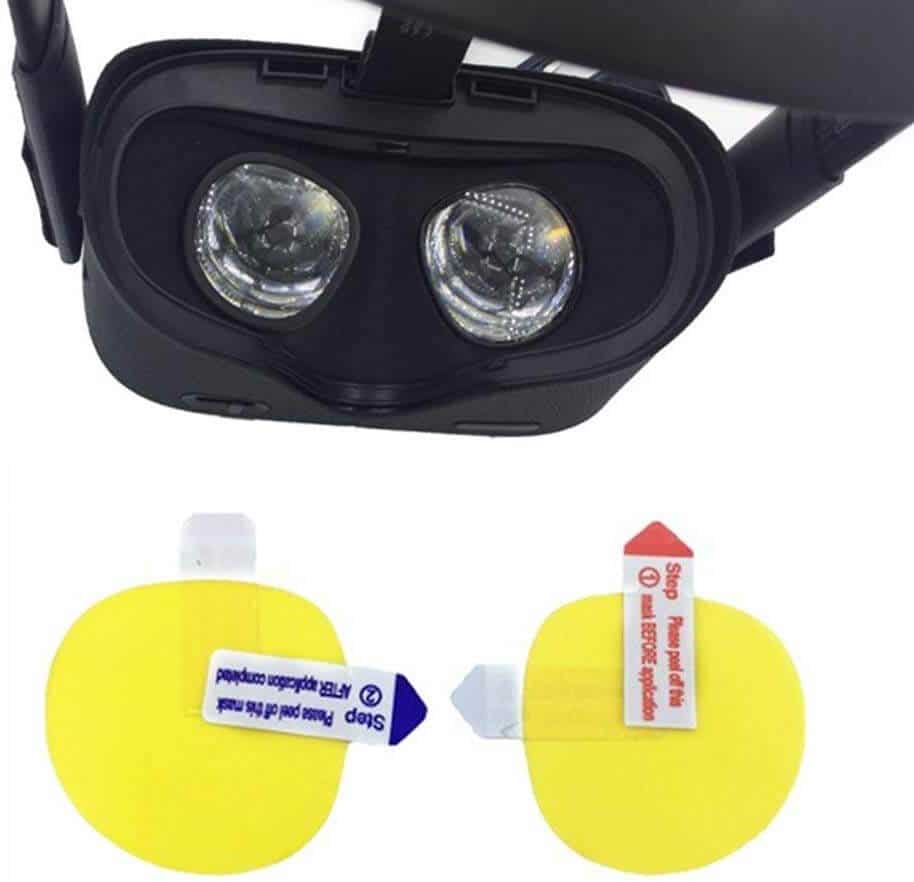 This is a simple solution and an effective one. These clear films are covered in a soft felt on both sides with a small tab. The principle behind this is to ensure the lens covers don't get scratched in transit. 
You'll need to carefully clean your Quest lens with a dry cloth and then remove the first felt cover. You can then apply the lens cover to the lens on your Quest. It's important to take your time with this as you'll want to make sure it is wrinkle-free. 
Once you're satisfied it's in place you can pull the second tab to slide the second felt cover off. The beauty of this approach is that you never need to touch the lens cover, ensuring no dirt is trapped or scratches made during the fitting process.
---
3D Printed Lens Protectors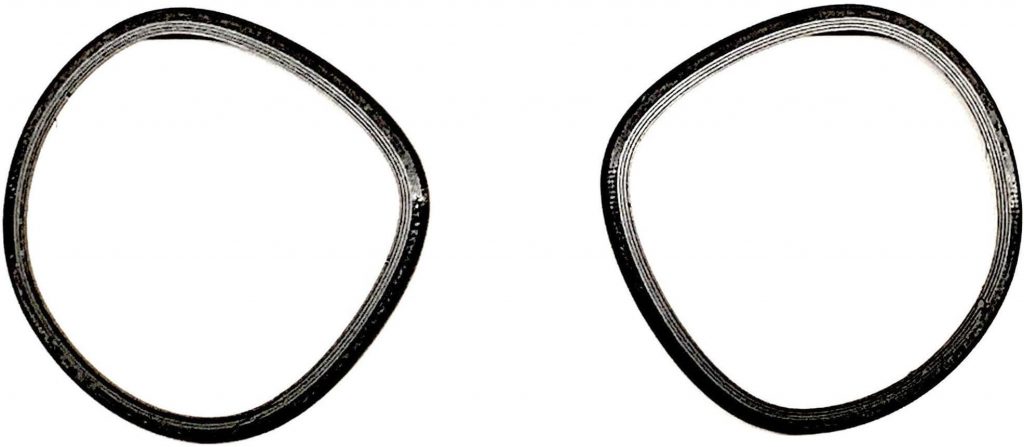 These lenses are printed using a 3D printer, you could possibly do them yourself if you happen to have a 3D printer sat around.
The lenses are actually designed to clip onto the adaptor mount of your Quest and they are specifically designed to be beneficial to users who wear glasses. In effect, these simple clip-on lenses prevent your glasses from coming into contact with the lens on the Quest, this means there is no possibility of scratching them.
The protectors are made from rigid plastic and printed in a matter of minutes, they also feature an elastomer protective layer which is designed to be anti-scratch. After all, your glasses are expensive as well, you don't want to be scratching them.
---
HD Clear Film Protectors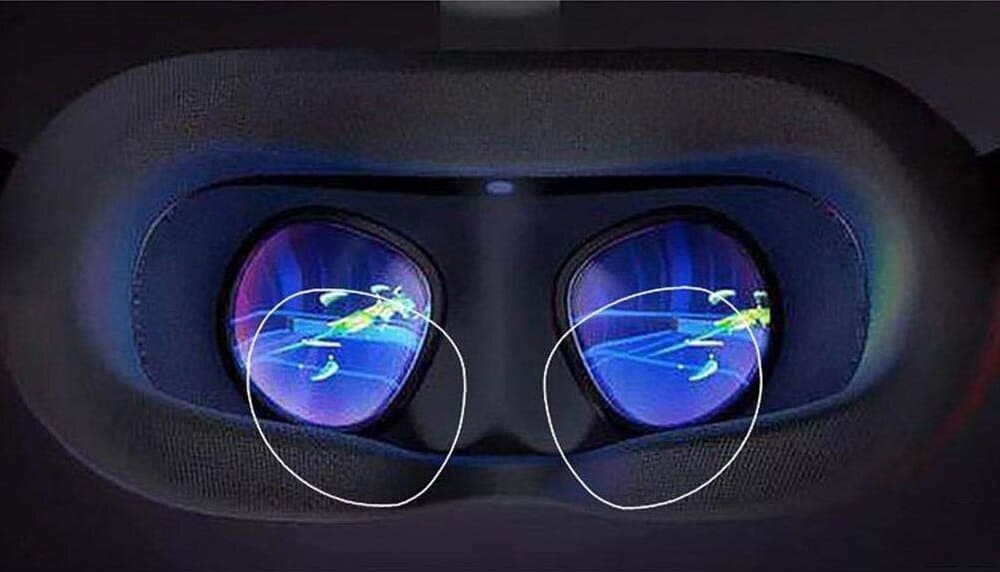 In essence, these lens protectors are similar to the first set on this best Oculus Quest lens protector list. In fact, these lens protectors can be used on the Quest, Rift, and even the Go. 
But, these lens protectors do more than just cover your lens, they can actually improve the picture clarity and brighten the images you see.
The 5-in-1 TPU film is soft but exceptionally strong. It is also effective at absorbing static electricity which will make you feel more comfortable when using your Quest.
Perhaps more impressive is the blue light barrier that has been added into the lenses. This reduces the amount of blue light hitting your eyes which can disrupt your circadian cycle. That's your body's natural regulation of day and night, promoting good-quality sleep. Disrupting this cycle can make it difficult to get quality sleep.
While this shouldn't make a difference during the day, if you're a regular evening gamer it will be a useful addition to help you sleep when you finally put the Quest away.
The lenses are designed to mask small scratches in your Quest lenses and are anti-scratch, anti-sweat, and even dustproof. It's also worth noting that they are curved, this specifically caters for the shape of your Quest lenses, reducing the risk of wrinkles in the lens that will reduce the quality of your gaming experience.
These lenses come with full instructions regarding cleaning your Quest and installing them, making them one of the best choices for your Quest. They are also surprisingly affordable.
---
Orzero Lens Protector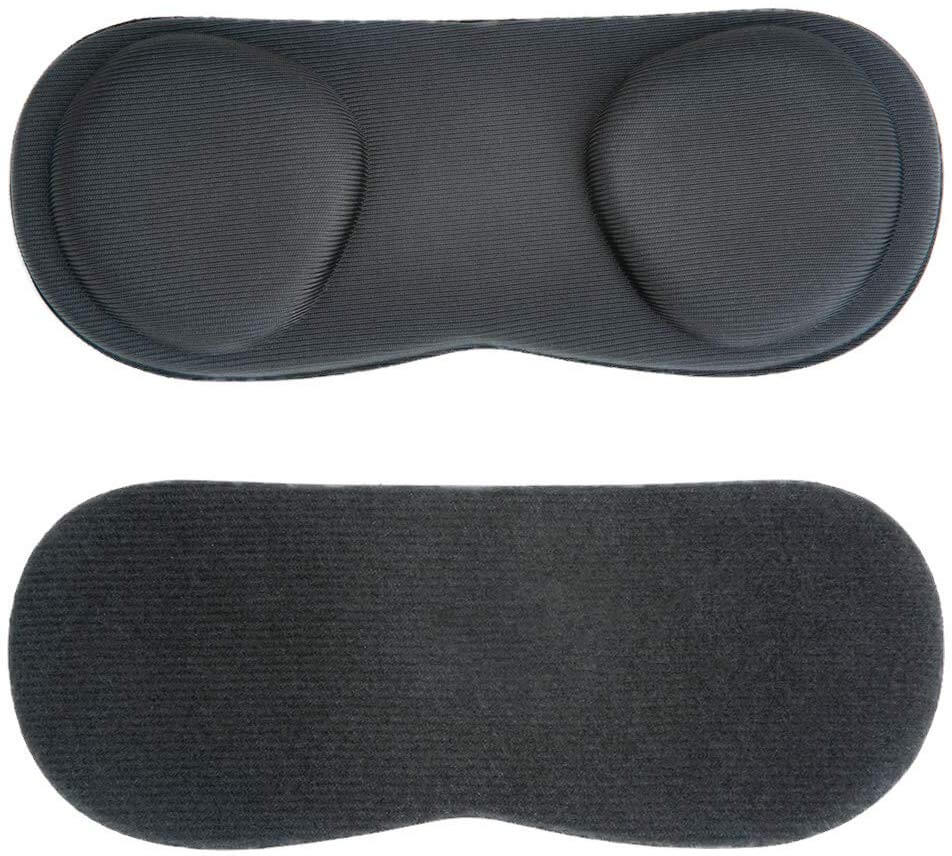 It's not just when you're using the Quest that you need to protect the lenses. If you're carrying the Quest anywhere, whether across your room or down the road, it's very easy to accidentally brush it against something. That can result in the lenses being scratched without you even realizing it.
The Orzero protective dustproof cover is designed to avoid your lenses getting scratched. It simply clips over the end of your Quest and prevents all contact with the lenses. The cover is made fabric with Lycra built into it, this gives it the stretch it needs to stay firmly in place over the end of your Quest.
The fabric is soft and guaranteed not to scratch your Quest lenses. It's also dust-proof, scratch-proof, and even collision-proof. In short, it's going to protect your Quest for you, and it looks pretty good at the same time.
Perhaps more importantly, this specially designed cover can be easily washed and reused on a regular basis. Of course, it won't need washing often. But, if it does need it, you'll be grateful that it's possible. 
---
VR Lens Protect Cover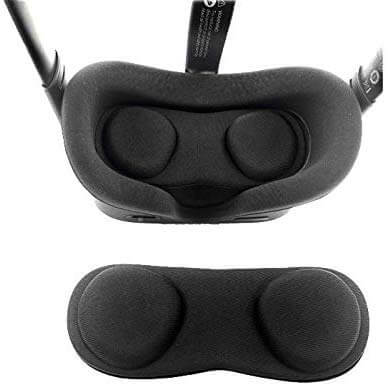 This is another option for protecting your Quest when you're not using it. The VR lens cover is designed as an all-in-one solution for your Quest. It is dust-proof, scratch-proof, and even collision-proof. It's also similar to the Orzero in that it can be removed and washed whenever you want. 
It's made of the same soft material as the Orzero with Lyrca included. This ensures it has enough stretch to create a good join with your Quest and enough tension to stay in place while you're traveling with your Quest. 
Both sides of this lens cover are covered in soft fabric, making it virtually impossible to scratch the lenses on your Quest. Of course, as with any cover you need to make sure the lens protector is looked after, grit attached to the protector will be transferred to your lenses.
But, if you look after the protector then it will look after your lenses for you, allowing you to enjoy the gaming experience that your Quest offers.
---
The Deadeye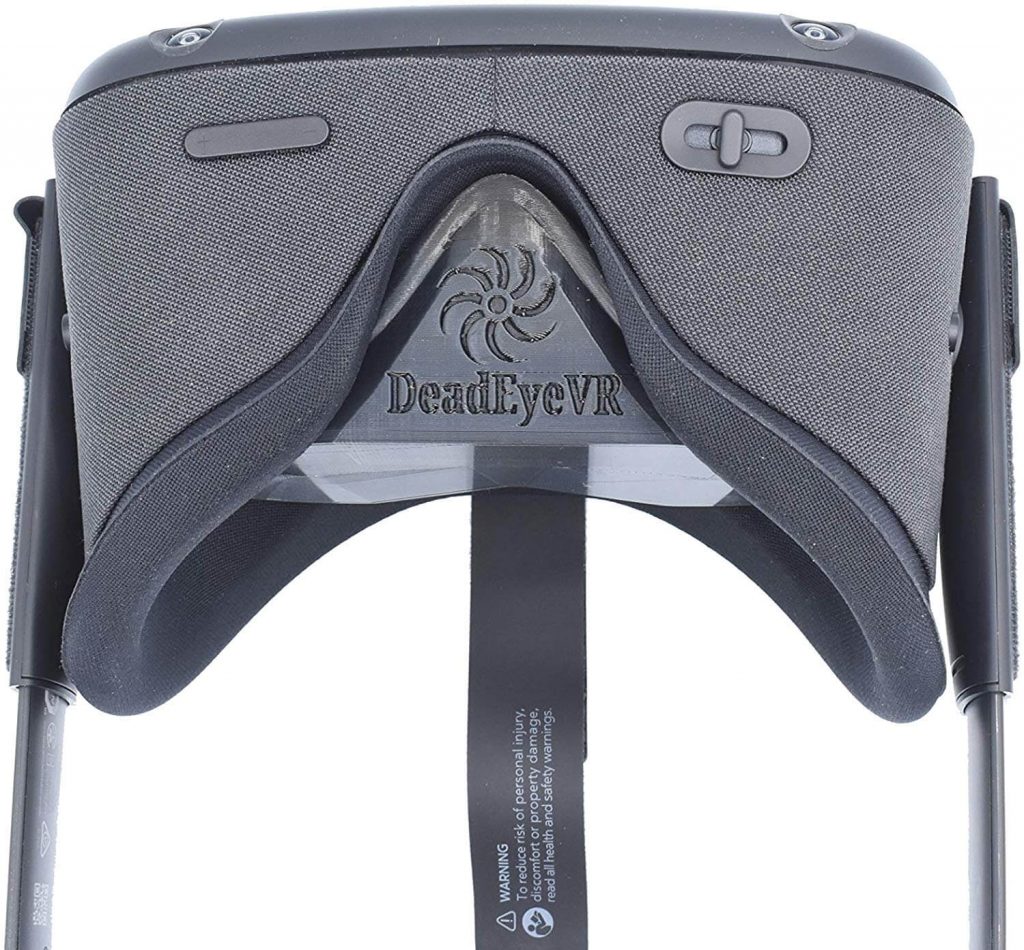 When people are thinking about protecting their lenses they often consider the material damage that can be done by dirt and tiny pieces of grit. Even the smallest piece of dirt on your fingertip can scratch a lens. But, what many people don't consider is the damage that can be done to your lenses by the power of the sun.
Sunlight can damage the filter element of your Quest lenses, distorting the colors and even warping the image. You only have to leave your Quest on the side and the sun can hit it and start damaging it.
The DeadEye is designed to block the sun's rays from reaching the lenses, effectively preventing them from being damaged. The mask itself is easy to slide over the end of your Quest and it won't touch your lenses. In fact, it won't even disturb the usage sensor. 
It's an effective solution and an easy one to use, ensuring your lenses are well protected whatever you're doing.
---
Your Quick Guide
Choosing the right lens protector is often a matter of budget or simply selecting the one that your friend is using. While these are acceptable approaches, there are several other things that are also worth considering.
If you're looking at a cover for when you're not using the Quest you need to ensure the cover does not touch the lenses. Although most covers are made of soft fabric, anything that comes into contact with your lenses will increase the risk of scratches.
Make sure it doesn't touch your lens.
There is little point in paying less for something if it isn't going to last. Make sure you know the manufacturer and have checked reviews to ensure the build quality is good and the product has been well received. 
If you don't find any reviews and buy the product anyway, make sure you leave feedback for others to help them decide on which is the best one for them.
Blue light can be damaging to your health, especially if you're a keen evening and night time gamer. That's why you should consider choosing the lenses which reduce blue light. It won't affect the gaming experience but it will help you to stay healthy.
Final Thoughts
You need to protect your Quest to ensure you keep enjoying it, that's why custom fit options are always the best and worth spending the extra money on. 
Fortunately choosing the right solution is simple, select one of the options from the best Oculus Quest lens protectors above and order it today, your Quest can stay in perfect condition!