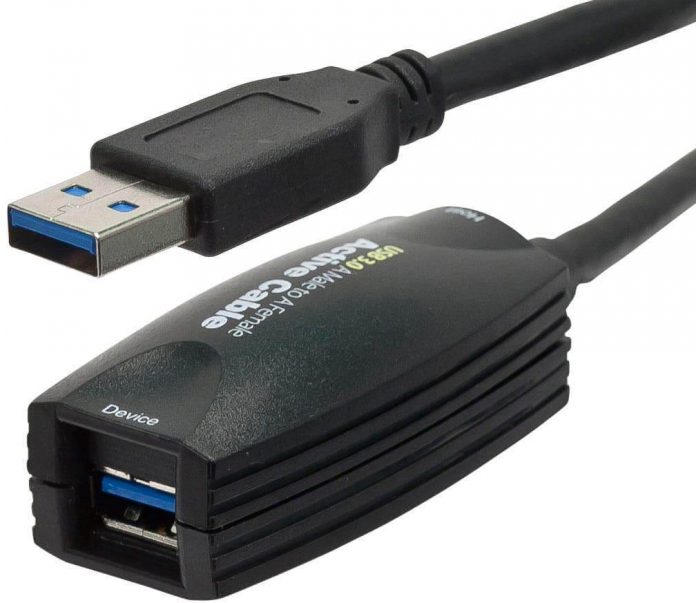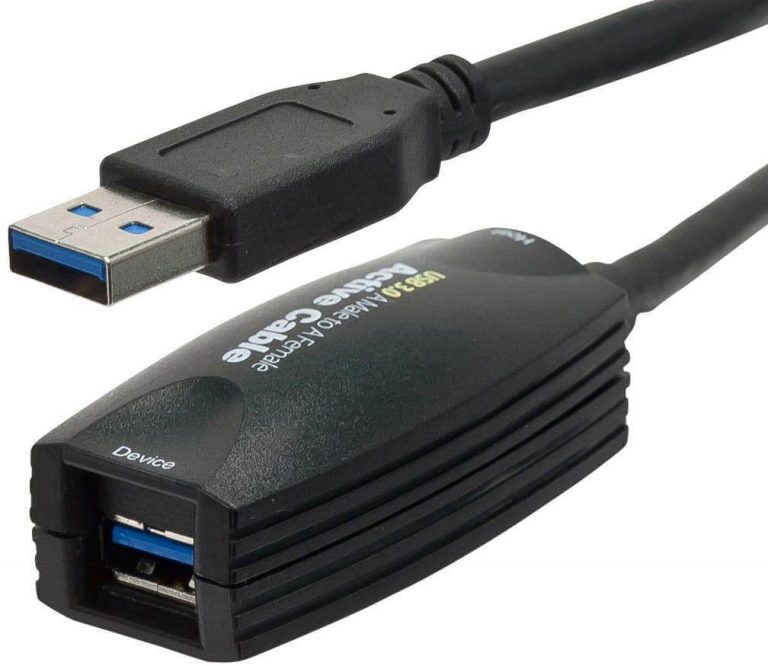 Oculus Link is software that is designed to work with your Quest, allowing you to link your Quest to a PC and enjoy a different world of gameplay to that which is offered by the Quest alone. It's a great idea, but, you need to have the right cables and adaptors to make it possible.
To be completely clear, it's not possible to connect your Quest to the Link software with the charging cable that comes with your Quest. This is because the charging cable is a USB-2, which means it can only support power. You'll need a USB-3 cable in order to be able to send power and data back and forth between your Quest and your PC. 
What is interesting is that Oculus has not yet released a cable for this purpose, although they will be soon. In the meantime, Oculus has actually recommended a specific cable, the Anker USB C cable.
Best Cables And Adaptors Compatible With Oculus Link
Anker USB-C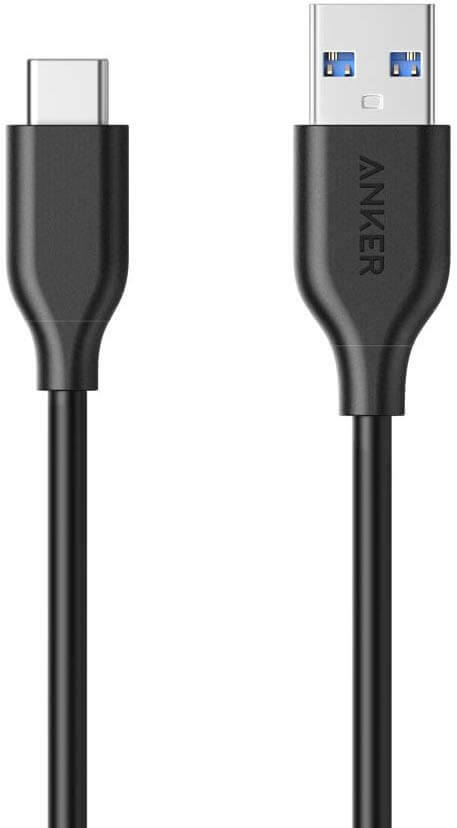 This cable is 3ft long and black. It's designed to allow fast data transfer at speeds of up to 5 gigabytes per second. The outer casing is both hard and flexible, providing the very best quality protection to help ensure this cable will last for years.  In fact, it's been tested and you can bend it 5,000 times without issue!
The cable is a standard USB at one end and a USB-C at the other, allowing you to easily connect it to your computer and provide both charging and gameplay simultaneously. 
One very nice touch is the addition of reversible connectors, this means that you'll never plug it in incorrectly, saving your Quest and your cable from damage. 
Its strength is thanks to the aramid fiber reinforcement that runs through the cable. Anker is so confident in the quality and durability of their cable that they'll give you a lifetime warranty for free!
It weighs less than 1 ounce and can be used instantly, which makes it worth experiencing. 
There are different sizes available because 3ft isn't going to be long enough to allow you to move around much. 
---
TetherPro USB-C to USB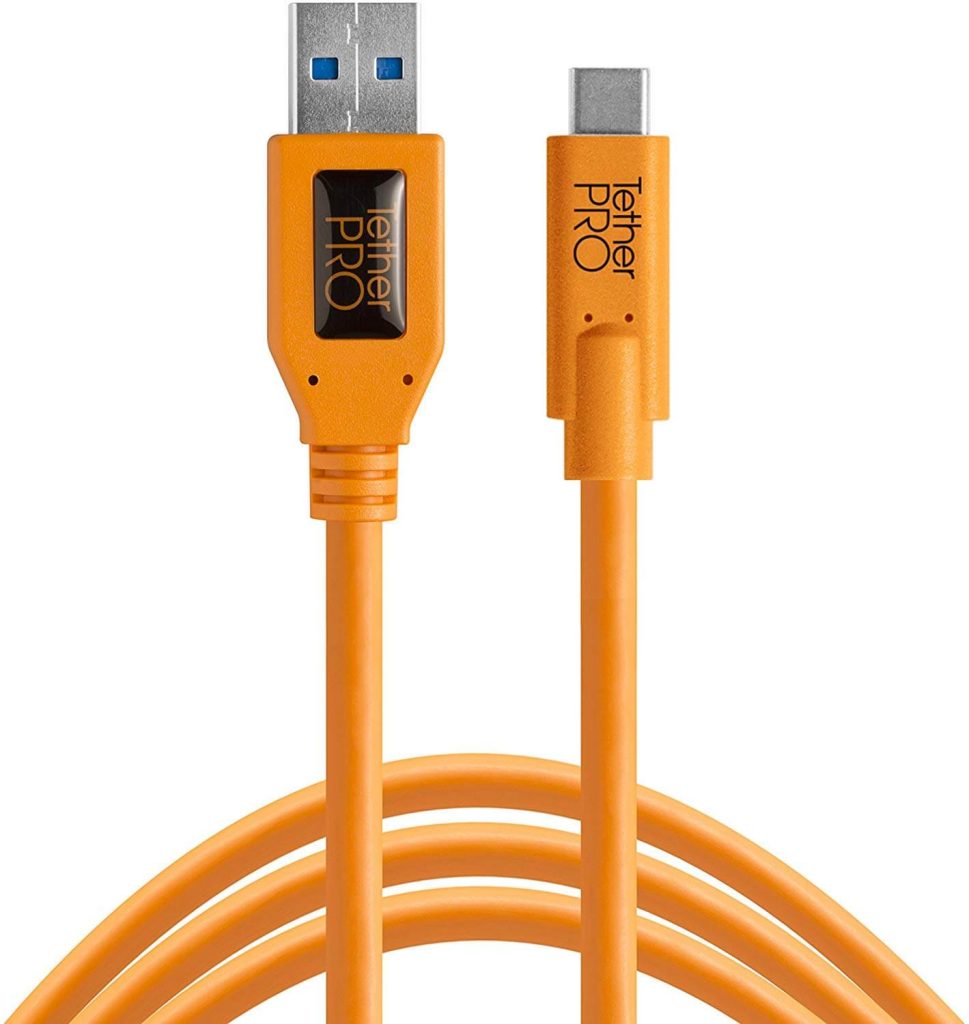 The first thing you'll notice is the cable, it's bright orange and 15ft long. You can also get it in black if you prefer. This cable has been designed to allow a straight connection between your Quest and your PC, without the need for adaptors or boosters. 
It utilizes the fastest USB setting currently available, this helps to ensure signal noise is eliminated and data transmission is accurate, which is exceptionally important during gameplay. 
It's worth noting that the USB-C connection has been designed to be reversible, this ensures you don't plug it in the wrong way by accident. 
However, it should be noted that this is a data transfer cable only. It will enable you to keep playing your game but your Quest will run out of battery power after 2-3 hours, the cable won't allow it to recharge. 
The cable was created orange to ensure it shows up, helping to prevent you from stepping on it or tripping over. Of course, this isn't an issue when in VR, but, it will alert others to the cable and help to prevent them from ruining your game, so there is some benefit to the color!
---
Rampow USB-C Fast Charger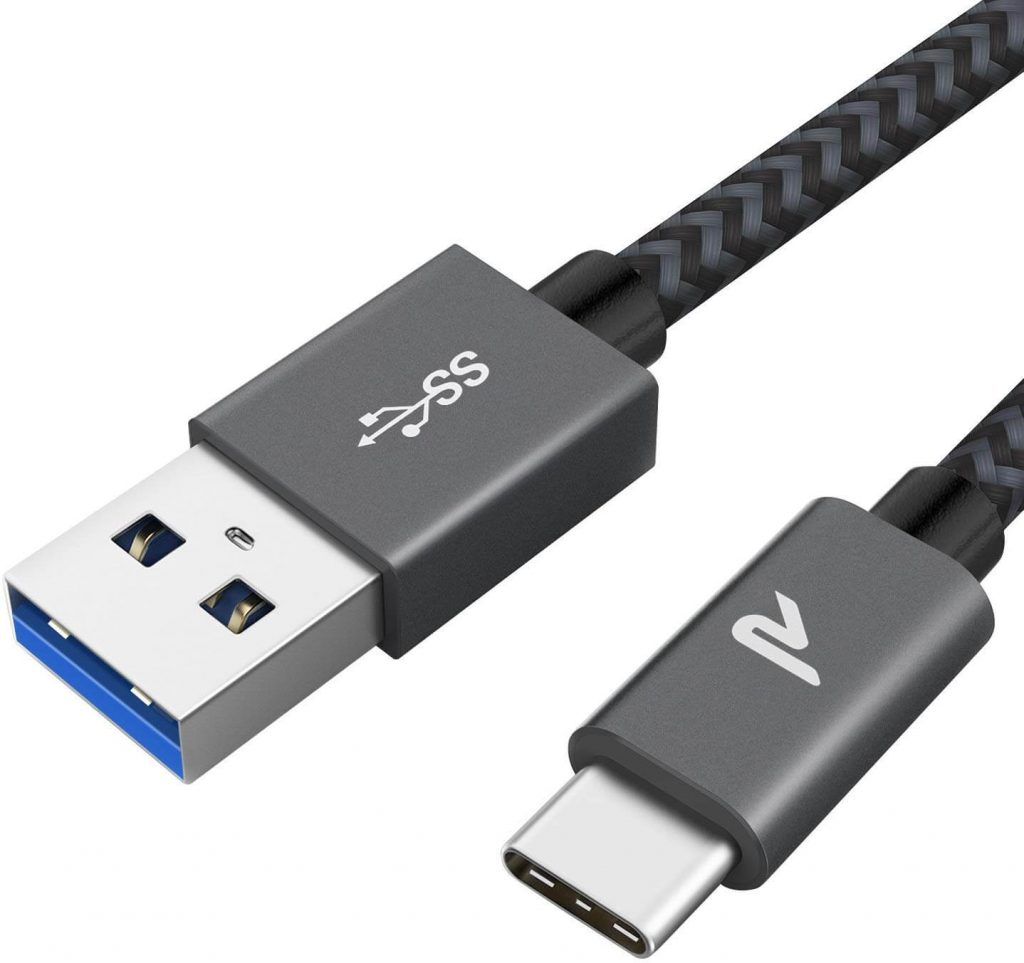 The Rampow USB-C cable is just 3.3ft long but its double nylon braided and it can charge your Quest while providing a data link, ensuring you can keep playing for as long as you want. 
The standard charge is 3 amp although it can handle a 5 amp fast charger. The braided nylon isn't just a good way of protecting the inner cables, it is also very difficult to tangle. This makes it great for carrying with you when you're keen to play on the go. In fact, this cable is certified for in excess of 10,000 bends, that's going to make it difficult to damage it.
The Rampow USB-C has a reversible aluminum connector which means that its virtually impossible to put it into your Quest the wrong way around. Of course, this is a short cable which means you need to use it with one of the extension cables below. It's possible to mix this with a USB 2.0 but it will mean it's only good for charging, that's why it's better to use a USB 3.0.
The cable weighs 1.6 ounces.
---
Monoprice USB-A to USB-A Female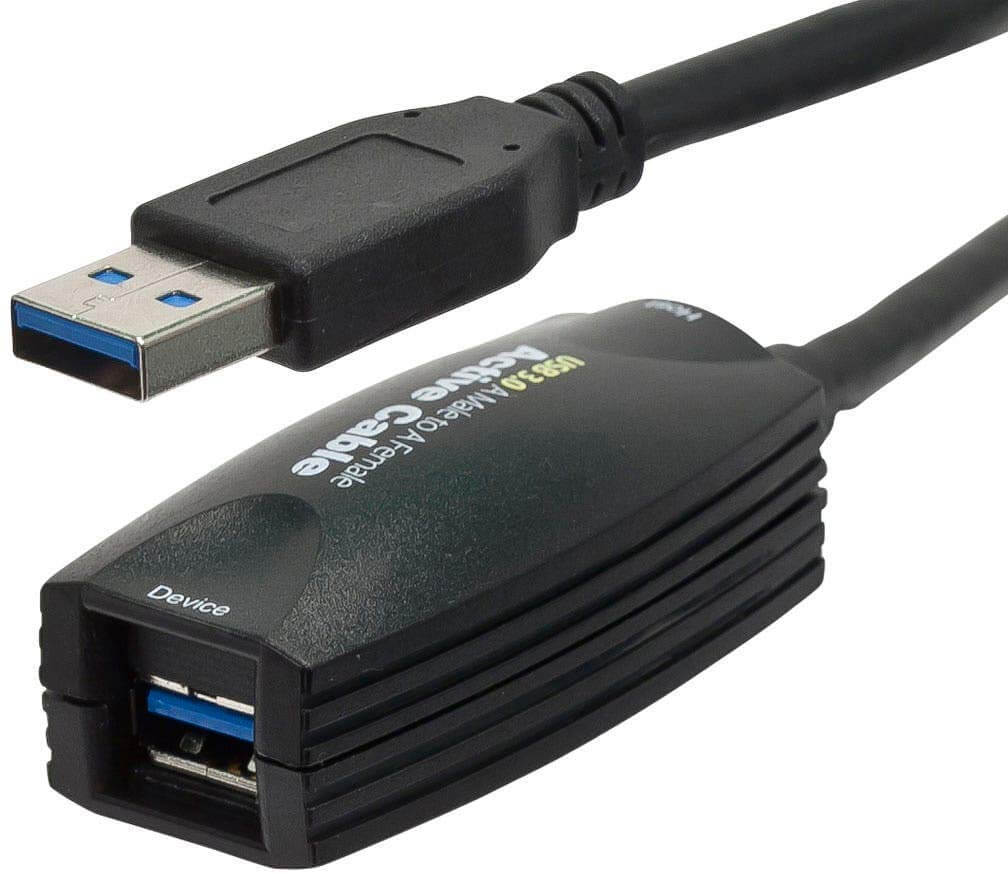 This cable isn't going to operate your Quest to PC link by itself. But, it will extend the range at which you can operate your Quest. 
It's important to note that this isn't just a cable, it's an active extension cable, which means it draws power from its USB connection to your PC. It then uses this power to boost the strength of the data signal. The result is that the data can be carried over much greater distances while remaining accurate.
In fact, it's possible to plug two of these cables together to give you a 30ft long cable. You can then add the USN to USB-C cable of approximately 10ft and get a great data signal anywhere in your room, or possibly even your house!
You should be aware that this cable is compatible with all USB equipped devices, it may be the best investment you've ever made. 
This cable is a USB 3.0, making it capable of charging at the same time as transferring data, they'll be nothing to stop you playing all day and night.
---
Cable Matters Active USB Extension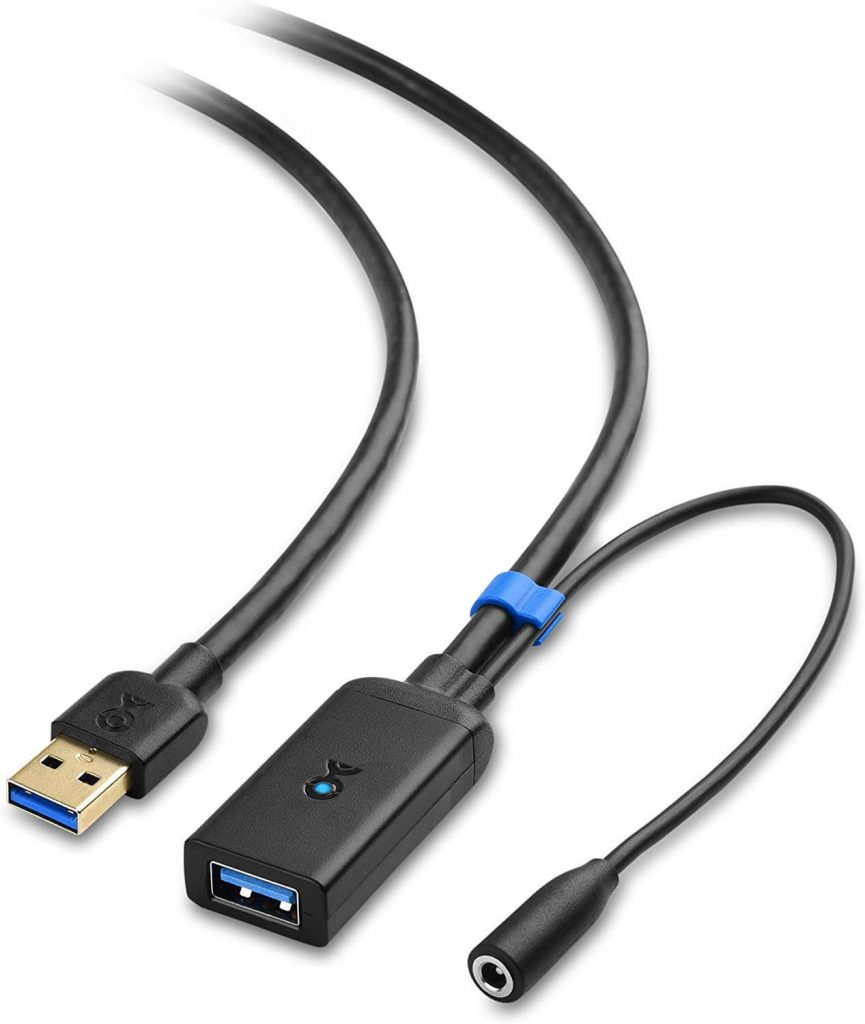 This USB 3.0 extension cable from Cable Matters is 16.4ft long, (5mtrs) and relies on active USB to boost the signal quality, allowing you to use longer cables than would otherwise be possible. This cable is designed to support transfer speeds up to 5 Gbps, which makes it a great choice for your Quest to Link connection. It should be noted that this is an extension cable, similar to the Monoprice version. You will still need a USB to USB-C cable to create the final connection for your Quest.  
The cable from cable matters offers power at 5V/2 amps, the cable has gold-plated connectors, bare copper conductors, braid shielding, and an ED to confirm power is being transferred through it.
The cable is very sturdy, ensuring it won't be damaged if you stand on it. But, it is also flexible enough to be coiled when not in use, without damaging the internal coils.
However, it is worth noting that Cable Matters don't recommend daisy-chaining these cables if you need to cover a greater distance you'll be better of purchasing a longer cable. While this is a good option for your Quest, it isn't the best idea if you want to charge your smartphone, it's simply too long!
The cable weighs 10.9 ounces.
---
INIU USB-C Cable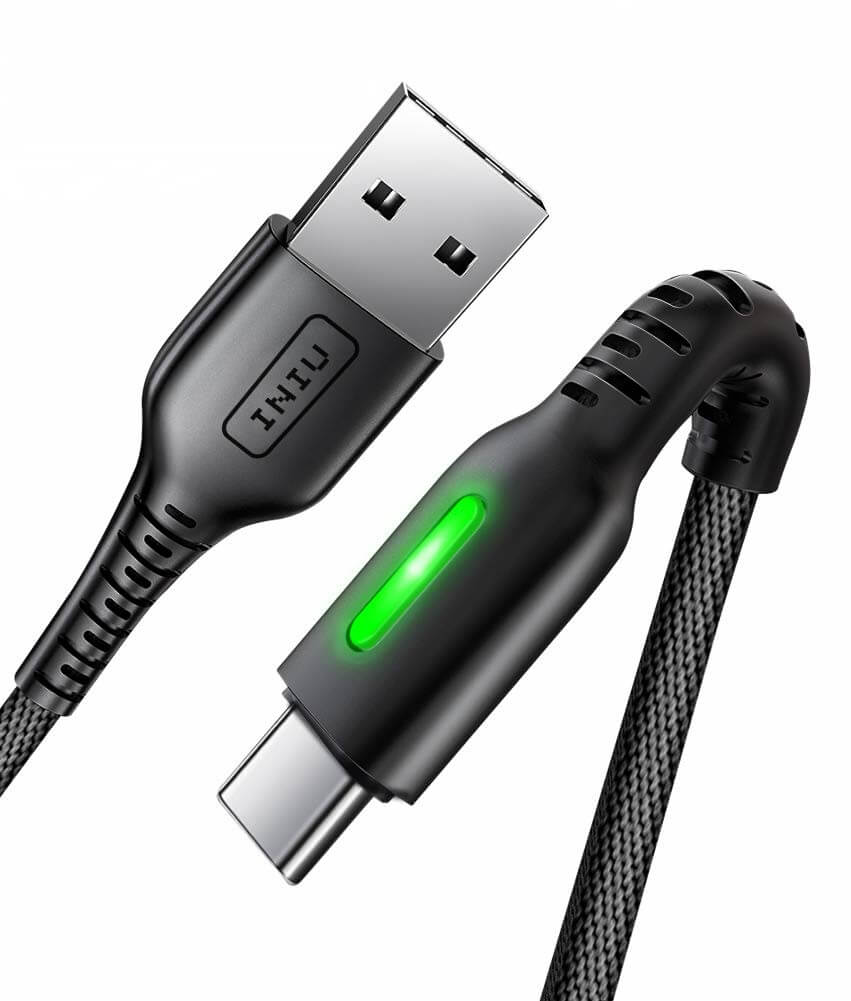 This offering from INIU actually gives you 3 USB-C cables, the cables are 1.6ft long, 3.3ft long, and 10ft long. It's important to note that these are not designed to be daisy-chained. However, it does mean you'll get a cable that can handle charging and data transfer for your Quest and you can use another cable for your phone, while the third is charging your tablet.
The cables are all double-braided nylon which has been certified to withstand thousands of bends, allowing you to carry the cable with you and engage in VR gameplay with confidence. A nice extra touch is a handy strap that helps to keep excess cable out of the way, although this doesn't replace the need for a pulley system as you really want your cables out of the way.
This is a 3.0 cable, as well as charging it will support data transfer of 480Mbps, helping you to get the most out of your game. The 10ft cable weighs 3.46 ounces and you'll appreciate the smart LED that reminds you the power is on.
INIU offers a 3-year after-sale and limited technical support.
---
 Conclusion
There are many cables and adaptors that are compatible with Oculus Link but, you need to remember that longer is better when you're undertaking virtual reality gameplay. But, while 10ft cables are useable, anything longer than this needs to be active cabling or incorporate repeaters, to ensure the signal is carried correctly and efficiently.