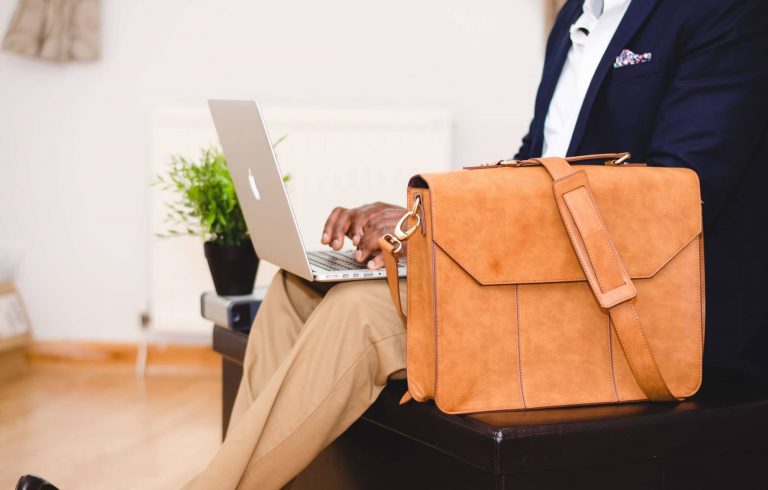 The market is flooded with laptops, it's a competitive industry which makes it great for any buyer. With a little research, you should be able to find something that does the job you need it to, for the price you can afford to pay.
But, this is also where you need to be careful. Purchasing a high-value laptop does not guarantee that it is designed to do what you want it to. It's also important to consider the look of the unit you want to buy. The best laptops for layers are undoubtedly ones that look like they belong in the business world, not the gaming world.
Of course, most laptops look the part, they are generally sleek and business-like, but the laptop you choose can also send a message to potential clients, other lawyers, and even the judge. You need the best laptops for lawyers that will ensure you are taken seriously and seen as someone at the top of their game.
For that, you need a powerful laptop.
Let's take a look at the best laptops for lawyers currently available
Apple MacBook Air 13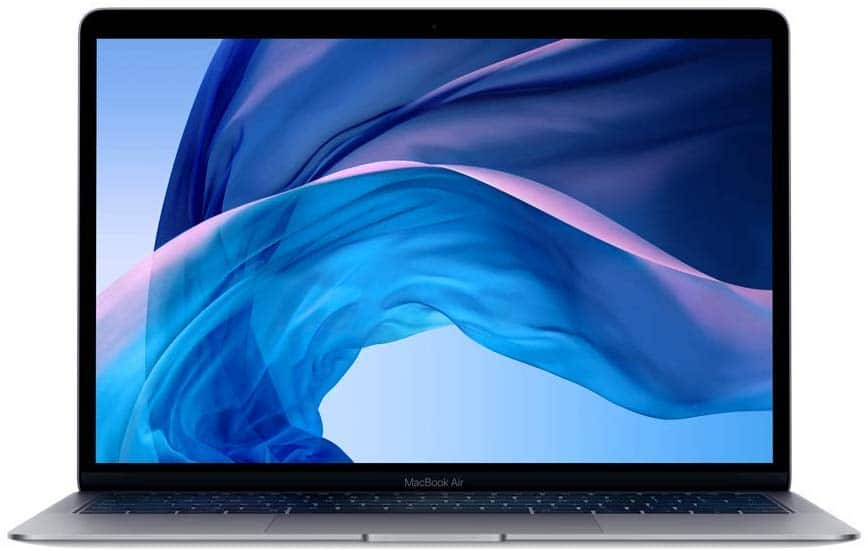 If you prefer Mac to Windows then you're going to need an Apple computer and the MacBookAir is a great choice. It's affordable, stylish, and suggests that you already know what you're doing.
But, it's also a well put together machine that has plenty of processing power to ensure you can get the job done when it counts.
Specs
Intel Core i5 8th generation processor 1.6GHz with turbo boost to 3.6GHz
13.3" screen
Intel UHD Graphics 617
8GB RAM can be increased up to 16GB
128GB SSD, available options go up to 1TB SSD
Pros
The screen has a resolution of 2560 x 1600 which gives you 4 million pixels, with True Tone technology, True Color, and HD quality, this is one screen you're never going to tire of looking at.
It does mean you'll have the very best image quality to assess those important documents with.
The MacBook Air has fingerprint security, this means all you have to do is touch your finger to the sensor and your laptop is unlocked, ready for use. That's a valuable addition when you have to keep the client's notes safe.
It's hard to deny that the Air looks fantastic. It's slim, lightweight, and finished in a beautiful space gray color. Clients will choose you based on the look of your laptop alone, it's hard to get a better-looking one.
If you need to playback any material for your cases or even for relaxation, you'll be impressed by the quality of the inbuilt speakers. They are more powerful and deliver a better range of tones than any previous model.
Cons
It's worth noting that the laptop comes with just 128MB of storage, you may want to increase this but it does come at extra cost.
You should also be aware that a few users have reported creaks and groans when opening and using the Air, and no, it's not ghosts of finished cases.
---
Apple MacBook Pro 15"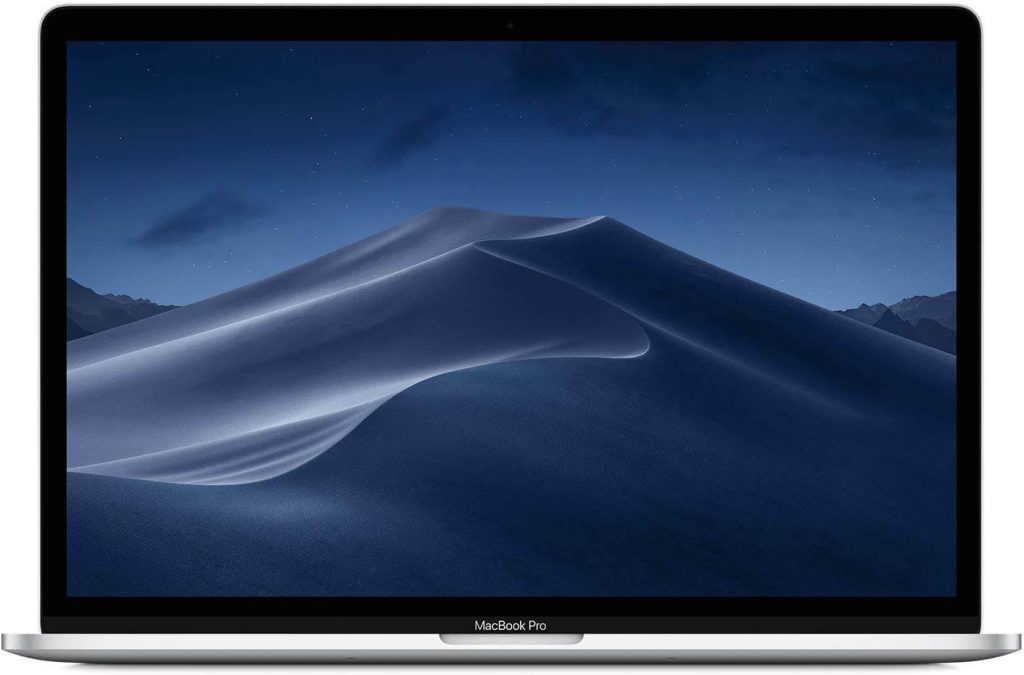 If you're not sure the 13" is a big enough screen, and you have a little more money to spend, then the 15" MacBook Pro could be the perfect solution for your needs.
Of course, this Mac option is likely to cost you twice as much as the Air, but, it will give the image of a successful lawyer, which could be the confidence boost you need.
Specs
Intel Core i9, 8 core CPU, capable of up to 5GHZ
Touch bar & touch ID
Radeon Pro 560x Graphics card with 4GB dedicated memory
Intel UHD Graphics 630
Up To 128GB RAM
Choice of SSD Storage, up to n impressive 4TB
Weighs 4 pounds
Pros
There is no doubt this is a stunning looking laptop and one of the best laptops for lawyers that you can buy. Despite the large screen, the MacBook Pro is surprisingly easy to carry with you everywhere. That's a good thing because you'll be wanting to show it off.
With the very latest processors, a ton of RAM and storage capacity, the Pro is a laptop that can rival and outmatch most desktop computers.
It doesn't matter what task you ask it to do or how many different tasks, this laptop will handle it, ensuring you're never without the data you need when you need it.
Alongside this, it has finger id and a touch bar, with a little practice this will make the day-to-day tasks on your laptop much easier to cope with.
You can even customize the settings to ensure the applications you use the most are always at your fingertips.
The impressive graphics card combines with brilliant retina display and True Tone technology to give you the very best quality image possible. The white balance even adjusts automatically to ensure you have the best viewing experience possible.
Cons
It's worth being aware that a few customers have reported the laptop getting very hot after a short amount of use. These appear to be isolated cases but it is worth knowing about them.
---
ASUS N580VD-DB74T VivoBook Pro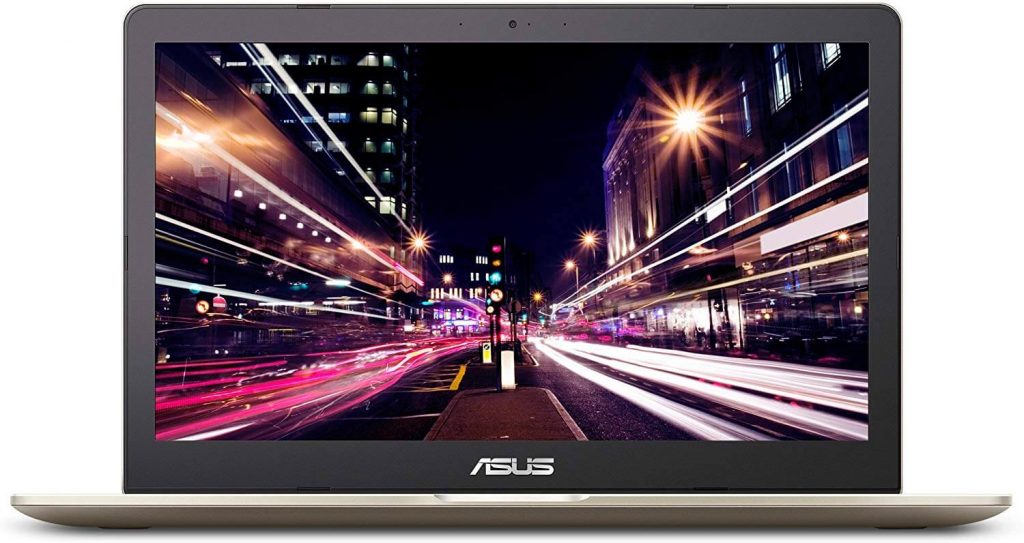 If you're after a windows laptop that will give you everything you need as a lawyer and when gaming, then this ASUS VivoBook could be the perfect one for you.
Specs
512GB SSD
Intel Core i7, 2.8GHZ with boost to3.8GHz
NVIDIA GeForce GTX 1050 with 4GB dedicated memory
Weighs 5 pounds
Pros
The Vivobook Pro weighs just 5 pounds and is 0.8" thick, which means you can slide it into your bag and take it anywhere with you.
It also has a stylish brushed metal lid that will help to protect it from damage.
This is a powerful laptop that can be easily carried with you, which makes it one of the best laptops for lawyers. However, it also has some impervious built-in Harman Kardon speakers. Whether you're looking to playback evidence or kickback in your downtime, you'll appreciate the quality of these components.
While Mac's tend to focus on Thunderbolt connections, the VivoBook Pro has a full array of connectivity options. These include HDMI, Ethernet, USB 3.1, USB 3.0, USB 2.0, SD card reader, and of course a headphone jack.
Cons
This is a touchscreen but not a convertible laptop. You need to be aware that the screen only goes as far as 90°, this may not be far enough for all your needs.
---
ASUS ROG STRIX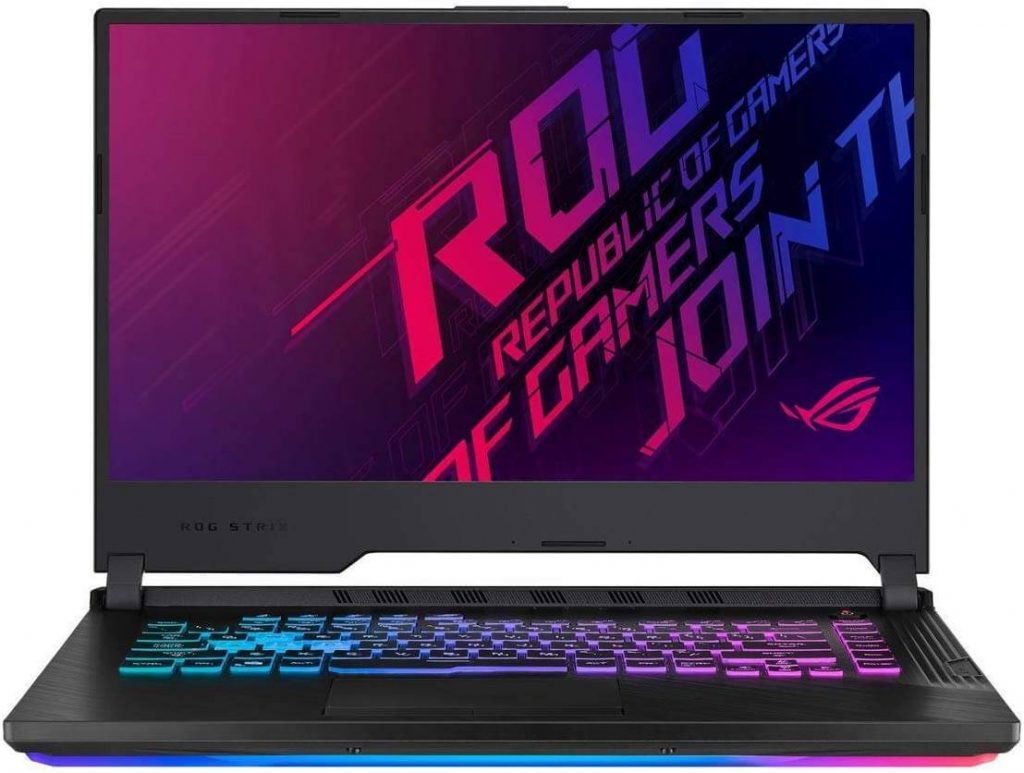 The second offering from ASUS is, strictly speaking, a gaming machine. But, it's worth considering as one of the best laptops for lawyers.
In fact, being a gaming laptop means it has high specs.
Specs
Intel Core i5-9300H Quad–Core Processor runs 2.4GHz up to 4.1GHz
16GB RAM
ITB HDD
GeForce GTX 1660Ti with 6GB dedicated RAM
Weighs 5.28 pounds
Pros
Although designed as a gaming laptop you can use this in your work, thanks to the powerful CPU and dedicated RAM, it is more than capable of handling any task you set it. Of course, you can also enjoy a bit of gaming in your downtime.
The ASUS ROG is almost as slim as the MacBook, measuring just 0.9". Combine this with the fact it's surprisingly lightweight and you won't have a problem carrying it anywhere with you.
The backlit keyboard is a real bonus if you like to get your work done in the evening without disturbing your family. But, you'll also be impressed by the array of connectivity options. Much like the previous ASUS, you'll find an array of different types of USB ports, a C port, HDMI, and more.
It's also worth noting that on this ASUS the screen opens as much as 135°, giving you a better range of options when viewing.
Cons
To be honest, many laptops now come without CD players. But, it is worth pointing out as this may be an important feature for you.
---
Dell XPS 9570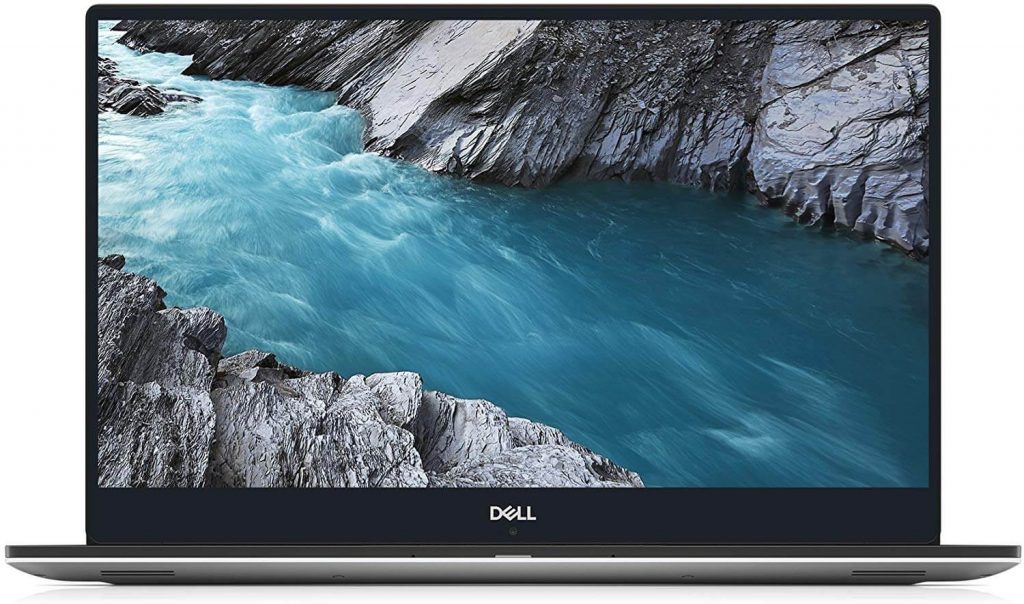 Dell has plenty of experience making laptops so it's not surprising that they've made it onto the best laptops for lawyers list. Just take a look at what they have to offer.
Specs
16GB RAM
Intel Core i7-8750H CPU
512GB SSD
GeForce GTX 1050Ti
Weighs 4.4 pounds
Pros
If you love the MacBook but like Windows then this is the best laptops for lawyers and anyone else. In fact, it is actually slimmer than the MacBook by as much as 59%! It also has a 5.7mm bezel which makes it seem more like the size of a 14" laptop.
It also weighs very little, you won't have any problem carrying the Dell XPS 9570 around with you.
It may not have the fingerprint security of the Mac, but it does have an impressive screen. It's ultrasharp 4K HD with a resolution of 3840 x 2160, you're going to find that hard to beat!
All laptops come with Wi-Fi now but few come with Killer 1535 wireless AC adaptors, you'll have a great Wi-Fi connection wherever you are.
Cons
The style, weight, and ease of carrying means that the battery isn't as big as it could be. The Dell XPS 9570 is only going to give you approximately 4 hours between charges. You'll have to decide if this is enough for you.
---
Acer Chromebook 11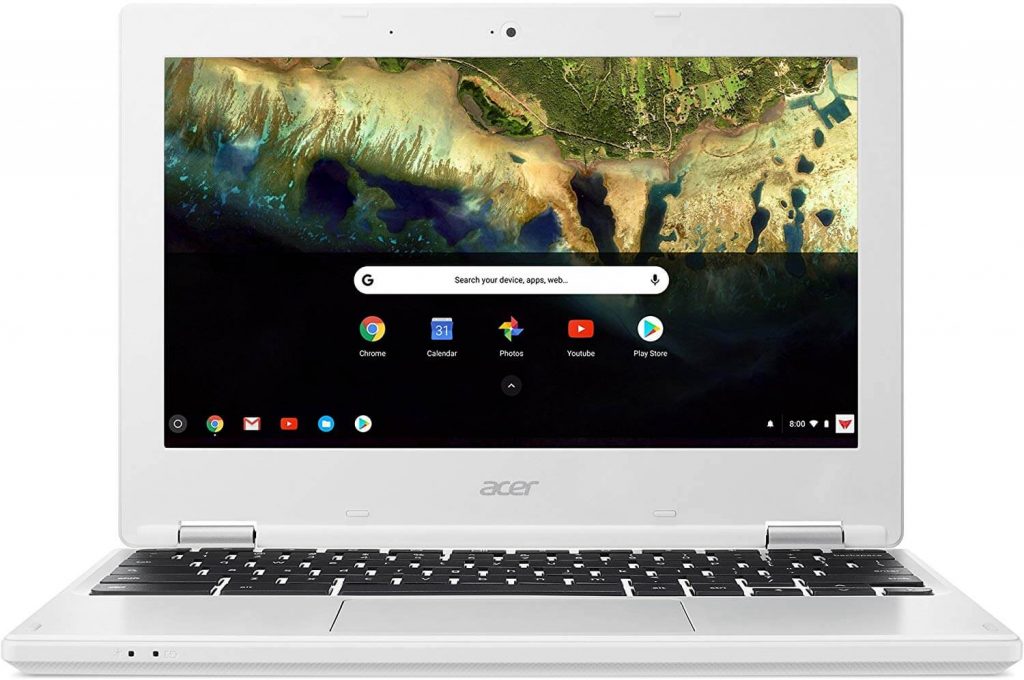 Acer has opted for a white laptop which makes it a refreshing change to many of the other options on the best laptops for lawyers list. Fortunately, the white is still professional looking. In fact, you could even call it elegant.
Specs
16GB Internal Storage & 100GB of Google Drive Space
Intel Celeron N3060 CPU gives up to 2.48GHz
4GB RAM
Weighs 2.43 pounds
Pros
With a battery that should give you 9 hours of use, this one has the Dell beat and could be a serious consideration when working hard.
This is the budget option and certainly in a different class to the MacBook or the Dell XPS. But, if you're on a budget this laptop gives enough performance and memory, thanks to the free space on Google Drive, to make a credible offering.
The Chromebook has a number of ports to ensure you can connect to everything you need, it has a long battery life, good screen quality, and fast wireless connectivity.
This makes it an attractive budget option that could fulfill all your needs.
Cons
Use Google Chrome Operating System
Because it uses the Google Chrome operating system you may find it difficult to access all the programs you usually use. Despite having a large database of apps, there is no guarantee that you'll be able to access your office filing system properly.
It's a budget laptop with plenty of power for surfing the web. But, it's not the most powerful option available. It may struggle with multiple tasks.
The touchpad is positioned in the center as usual but it is not as responsive as you'll probably want it to be. That makes it more difficult to work with than necessary.
---
A Quick Buying Tips 
Looking in the stores can help you assess the look and feel f any laptop, but, if you want the best laptops for lawyers you need to follow this buying guide:
This is true whenever you're about to make a significant purchase. You want a laptop that will last you for several years, which means investing in the best one you can afford.
But, that doesn't mean you need to borrow excessively in order to get one. Instead, you need to establish how much you can afford to spend on a laptop and set your budget accordingly.
Don't forget that if your heart is really set on a specific laptop on the best laptops for lawyers list, and it's over your budget, it is usually possible to get a returned/refurbished laptop. They may fit your needs perfectly.
Order online to get the right specs
Looking at laptops in a store will help you to be certain that it looks and feels like you want it to. However, it is very easy to purchase the wrong laptop when given such a range of choices. The one that looks the best doesn't necessarily have the right specs for your needs.
That's why it's so important to read reviews like this one and then choose your laptop based on the facts, ordering online will ensure you get the best laptop for you, not the one the salesperson wants you to have.
Most laptops look relatively similar in that they have a rectangular shape and are generally as slim as possible.
However, you can get them in a choice of finishes and some of these color schemes and graphics may not be appropriate for the courtroom. Don't forget, the laptop is an important part of your arsenal in any case.
It doesn't just allow you to keep your notes handy or research relevant information. It also shows the judge, opposing lawyer, jury, (if there is one), and even potential new clients just how serious you are.
You'll find that most of the best laptops for lawyers are manufactured by well-known businesses. That's because you need a laptop you can rely on and the well-established manufacturers have plenty of experience building laptops.
But, that doesn't mean you should instantly dismiss the smaller firms. It's possible that they have built a great laptop too, after all, every business has to start somewhere.
That's why you need to spend a little time checking the manufacturer and the laptop out on social media sites and forums. You'll get honest feedback from other users regarding the durability, reliability, and general usability of the laptop.
That's invaluable information but don't forget that it's almost impossible to keep everyone happy. There will be some negative comments, as long as there are more positive than negative you're on the right track.
Bigger laptops have larger screens which makes them easier to read. However, the trade-off for this is that they are bulkier and usually heavier to carry. As a lawyer you're going to be carrying your laptop around a lot, you need to make sure that it is as light as possible. There's no sense in making things harder for yourself.
Final Thoughts
If money isn't a concern then the MacBook Pro or Dell XPS is the way to go. They have power, style, and everything else you'll need to create the right impression and get the job done.
However, if your budget isn't this large then take a look at the quick buyer's guide and choose one of the other best laptops for lawyers. You won't be disappointed with any of the choices.