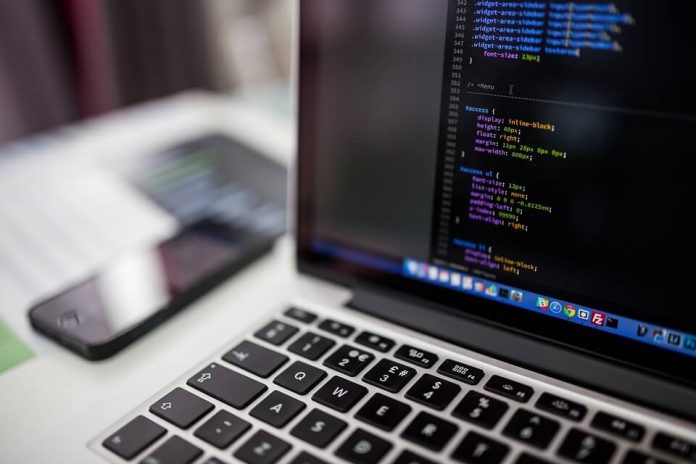 If you're studying computer science, you're going to need a great laptop. Not just any computer will do, as you'll need to learn and apply specialized information. There are some specific requirements for notebooks meant for computer science, and in this article, we will cover them all.
Before diving into our buying guide and list of best laptops for computer science, a few words on what is CS?  Computer Science studies computers and algorithms, hardware and software design and the application of these solutions. It's an exciting field!
It's no wonder that Computer Science is so popular, with projected job security, high starting salaries and great demand for experts in this field all over the world. European nations are anticipating a shortage of over 900,000 IT workers by 2020.
Programmers, coders, developers, network administrators, software or hardware engineers and others who are part of the broad range of CS specialties may have slightly different needs for their laptops. Since software development is currently the hottest subcategory, we'll focus on notebooks for programming here. The other reason to look for perfect laptops for developers is transferability. These notebooks tend to be suitable for most tasks associated with other Computer Science fields, so be sure to shortlist them if versatility is important to you.
What to Look For in a Laptop for Computer Science
Most IT companies with strong development teams look very similar. If you visit, you'll probably find open space, programmers wearing headphones to keep noise out and maybe play some productivity music, and two monitors on each desk, along with a laptop and a docking station. Most people keep collaboration tools on one monitor and coding on the other.
Why no desktop or traditional tower? Great question! With the rapid development of mobile hardware, there is no need for desktop computers for software developers. Complex calculations are done on centralized servers with powerful workstations. Developers often take their work home or work remotely from another location that appeals to them, so a laptop makes sense. At the same time, power is essential – in fact, it's even more important than portability. So, what does ideal Computer Science laptop have?  The best way to find the perfect model is to go through all the components.
Display
Being a professional programmer or student of Computer Science, the laptop screen is the primary interface for communication with your code. Since you'll spend countless hours with your eyes glued to the notebook display, you should probably choose a good one. There are a couple of things to consider when selecting a laptop screen. You want your resolution to be at least FHD, which will help you see a bigger portion of the code you're working on. The good news is that those awful 1368×768 TN screens with terrible viewing angles are almost gone; in fact, they're mostly found in the budget category, which by the way isn't where you're going to find the best laptops for computer science.
Besides FHD resolution, it's best to choose an IPS screen. It has better picture quality, and it is beter suited to a combination of work and multimedia content. The ideal size is debatable. With 13" you get to enjoy a lightweight notebook that's easier to tote around, but with smaller screen comes less on-screen code. The 15.6" models have more space, but the tradeoff is that they're bulkier. We would recommend 14" or 15.6" notebooks because the size of the screen makes a huge difference when coding.
Storage
SSD storage costs far less than it used to, and that's a good thing, because it's essential for computer science. On that note, do not buy a laptop without SSD, or if you do, make sure it has an expansion slot so you can buy one. SSD is by far the one component that contributes the most to the overall user experience. If you need a lot of storage space you can opt to buy a computer with an SSD-HDD combo. There are a lot of notebooks with 128 GB SSD + 1 TB HDD storage, so you have plenty of options.
Another thing to consider is that bigger SSD means faster speed. This means the ideal notebook for computer science would be one with m2 NVMe 512 GB SSD. The next best thing would be regular SSD, as big as your budget allows. If you buy a laptop with traditional HDD storage, you will be able to work normally, but the boot times will be longer, and the system won't be as snappy as with the SSD. The same logic applies for most applications you install.
RAM
Everybody always needs more RAM, or so they think. For Computer Science it depends on the type of work and the workload. If you have a couple of VMs up and running, you will need more than 16 GB. If you have a project in Docker plus an open browser, text and code editor you can easily go over 20 GB of RAM usage.
You might be able to use less RAM. For example, when working in Android Studio, Eclipse, Xcode or Visual Studio and doing your programming in C++, JavaScript or Phyton, 8 GB of RAM should be enough to get you by. If you can, it's best to choose systems with 12 or 16 GB of RAM at minimum.
CPU
When looking into the best CPU for computer science, it's a very good idea to choose Intel Core i5 or higher, preferably 8th generation that has more physical cores. AMD Ryzen processors are fine, too. Choose at least Ryzen 3 3300U that comes with four cores and eight threads.
For simple programming and student assignments, lower tier CPUs will work. Choose something like Intel Pentium or Core i3, for IDEs opt for Core i5, or the above mentioned four core CPUs for advanced use with virtual machines.
Graphics
Graphics cards are traditionally not of much use for software developers, but there are fields inside Computer Science that make good use of GPU. If you are working with 3D graphics tools like Maya, Blender or 3D Studio, or if you're into Machine Learning and AI, Nvidia graphics cards with CUDA cores will be a huge help. An additional benefit for systems with graphics cards is gaming, not that we want to redirect you from the CS  to CS: GO path.
Battery life
Ultrabooks and laptops with Intel CPUs that have a U suffix will generally have better autonomy. The battery size and power will also play a significant role. Traditional HDD storage also uses more power, and the same goes for a discrete GPU.
The main feature and advantage of a laptop is mobility, so go for more autonomy. If you can get a battery with an 8-10 hour lifespan, that would be great.
Design and usability
Technical specifications aside, your laptop is something you use daily, and it might be part of your personal style. Sleek aluminum ultrabooks, bezeless screen, weight, and design can all be the X-factor when choosing the best notebook for Computer Science. Don't discard your design preferences, but do rather take better performance over style and the categories you'll need to look for in the long run are weight and sturdiness.
Top Computer Science Laptops without Budget restrictions
Now that we've covered important components and what to look for in the best laptop for Computer Science, it's time to see what's out there. It's best to choose the fastest, best designed and equipped devices.
Acer Predator Helios 300
The Acer Predator Helios 300 is branded as a gaming machine, and it has an almost juvenile-looking, very aggressive design. And while you will be able to play new games on this machine, in the context of Computer Science, this is among "best buy" solutions in the high-end category.
Performance
The main feature for a gaming laptop is power, and Helios 300 has plenty of that. Great news, this machine's power will serve you very well once you get into software development. Whatever you throw at Acer Predator in terms of IDE, programming languages or virtual machines, it will do without even breaking a sweat. Its' powerful six core i7 processor and 16 GB of RAM are exactly the sweet spot for worry-free performance. If you need more RAM, there are expansion options on Predator Helios 300. Since it's a gaming laptop, it comes with a discrete graphics card. The Nvidia GTX 1060 has Pascal architecture with 6 GB of GDDR5 VRAM, and all that means is that you will be able to play modern games in FHD comfortably, if you feel like taking a break. For professional use, GTX 1060 s equipped with 1280 CUDA cores let developers could take advantage of more applications.
Design & Features
Helios 300 has a classic combination of black and red color with subtle design features and a perfectly acceptable weight of 5.61 lbs. Slim design for gaming means that this model could get hot under a full load. One of the most distinctive features is its FHD IPS display with stunning 144 Hz refresh rate. It has excellent viewing angles and color accuracy, and it's lightning fast.
When it comes to storage options, this computer isn't the best. Having 256 GB SSD is great for performance and user experience, but you might want to get additional HDD (there is available slot) or external drive to archive your projects.
SPECS
CPU Intel Core i7-8750H (6 Cores,12 threads) 2.20 GHz (up to 4,1 GHz)
GPU NVIDIA GeForce GTX 1060 6GB
Display: 15,6'' FHD LED IPS, 144 Hz
RAM: 16 GB
Storage: 256 GB PCIe NVMe SSD
Baterry: 4-cell Li-Ion, 3220 mAh
+ Extremely powerful, reasonable price, 16 GB RAM, great screen, build quality
We would like to see more storage space
---
HP Omen Gaming Laptop
Another gaming laptop, HP Omen shares most of the hardware components from Helio 300. It differentiates itself with more storage capacity and some other features.
Performance
Although you could code with the cheapest available CPU on the market, for advanced tasks and if you want your machine to be future proof, go for at least a Core i5 processor. HP Omen, with Core i7-8750H and its six fast cores, can handle all programming tasks with ease. Along with the fast 256 GB of PCIe NVMe SSD and 16 GB of RAM you can work with virtual machines, have your project in a Docker and in most cases this machine will be the perfect desktop replacement.
Design & features
Omen follows classic gaming design with a black case with red highlights and the Omen logo under the screen and on the back of the screen. With the desktop grade GPU, the laptop has excellent gaming performance, but the cooling system requires a bulkier design and Omen weighs 5.56 lb. The laptop isn't too heavy for gaming, but in the context of Computer Science and mobility, it is a bit overweight.
With this HP Omen and its fast SSD-spacious HDD combination, you will have all the storage options you could need for your projects. External I/O ports include Thunderbolt with fast data transfer speeds, Mini DisplayPort and HDMI for easy external monitor connectivity.
SPECS
CPU Intel Core i7-8750H (6 Cores,12 threads) 2.20 GHz (up to 4,1 GHz)
GPU NVIDIA GeForce GTX 1060 6GB
Display: 15,6'' FHD  
RAM: 16 GB
Storage: 256 GB PCIe NVMe SSD+ 1 TB HDD
Battery: 4-cell Li-Ion, 70 Wh
+ Powerful hardware, storage  options, build quality, RAM
---
Apple MacBook Pro
There are some more budget-friendly options for Apple laptops for Computer Science, but we choose the Apple MacBook Pro 2018 model for its strong hardware base. MacBook Pro and Air are common choices for professional programmers due to the reliability of the platform.
Performance
This MacBook has one of the fastest SSD in the laptop category, and with Core i7 aligned with 16 GB of RAM, Apple MacBook Pro is lightning fast. Bigger SSD means you have everything you need for a workstation replacement in one mobile form factor. It has everything a Computer Science student or programming professional would need, including speed, reliability, and a great Retina display. Its Radeon 560X graphics card lags behind Nvidia GTX 1060, but for coding and software development this component is not as important as other crucial hardware parts.
Design & Features
MacBook Pro got a serious performance boost, and one of its side effects is a slightly chunkier design. It still is impeccably crafted, with an aluminum unibody case and a top-quality keyboard. Apple added a touch bar above the keyboard that has some cool features. The bezels around the display could have been thinner, but that's just nitpicking.
Besides great screen and outstanding performance, this MacBook Pro has good battery life, a new T2 Chip for full disk encryption and Siri integration.
The downside is connectivity with only four Thunderbolt 3 ports, which means you'll need adapters for most external devices.
SPECS
CPU Intel Core i7 (6 Cores,12 threads) 2.66 GHz (up to 4,3 GHz)
GPU AMD Radeon Pro 560X, 4GB GDDR5
Display: 15,4'' Retina IPS, 2880×1800
RAM: 16 GB
Storage: 512 GB SSD
Battery: *
+  Gorgeous screen, performance, design, battery life
Expensive, connectivity options
---
Huawei MateBook X Pro
Known as a mobile phone manufacturer, Huawei tried with the design and naming to follow Apple MacBook style. MateBook X Pro is a stunning laptop with thin, stylish design and lots of power under the hub.
Performance
Powerful Core i7 with four cores and low TDP will enable the user to have extended battery autonomy, with little to no sacrifice in performance. Along with an Intel CPU for excellent user experience and a fast, responsive feel, it offers 16 GB of RAM and fast 512 GB SSD.
This laptop has an unusual "3K" resolution with 3000×2000 pixels. The IPS screen looks great with almost no bezel, and with color accuracy and good viewing angles. The configuration includes MX150 GPU which will boost your casual gaming hours but won't do much for Computer Science tasks.
Design & Features
With a weight under 3 pounds, the Huawei MateBook X Pro impresses with the amount of power inside the case. The very thin notebook has an aluminum unibody case, full keyboard, and a large, accurate touchpad. The screen mentioned above has touch features. It's a premium design from top to bottom. A long-lasting battery makes this a great choice for Computer Science students, and the design and performance features are fantastic as well.

SPECS
CPU Intel Core i7-8550U (4 Cores, 8 threads) 1.80 GHz (up to 4,0 GHz)
GPU NVIDIA GeForce MX150
Display: 13.9'' 3000×2000
RAM: 16 GB
Storage: 512 GB PCIe NVMe SSD
Battery: 4-cell Li-Ion, 57 Wh
+ Design, display, performance, battery
---
Dell XPS 9370  
Dell XPS 9370 is another sleek and premium notebook in very famous Dell's high-end series. Thanks to almost bezel-free screen design, Dell managed to put a 13.3'' screen into a slimmer and smaller case.
Performance
Almost identical configuration to Huwaei ultrabook means that the same rules apply with Dell XPS. It's powerful and at the same time not a cheap machine with the synergy of the strong processor, the 16 GB RAM, and 512 GB SSD. The small screen features 4K resolution which Is a bit of overkill but could come in handy when coding on the go and you need more than one window with the lines of code on your screen. The small form factor laptop could be a great addition for Computer Science students and professionals alike.
Design & Features
A fancy aluminum unibody design with a bit of imitation of wood on the inside, plus a screen with almost no plastic around the display make Dell XPS one of the best-looking ultrabooks out there. Especially if your mojo says mobility. With XPS you won't sacrifice performance, plus you'll enjoy a premium design and all the benefits that come with a long-lasting battery.
SPECS
CPU Intel Core i7-8550U (4 Cores, eight threads) 2.20 GHz (up to 4,0 GHz)
GPU Intel HD Graphics
Display: 13.3'' 3840×2160
RAM: 16 GB
Storage: 512 GB SSD
Battery: *
+ Screen, design and build quality, performance
Only Intel HD Graphics, price
---
Top mid-range laptops for Computer Science
This category in which we looked for products that have hardware potential almost as the high-end models, but without some of the top-notch features is perhaps the sweet spot for Best Buy models. We will still be focused on performance, and getting the most value for money.

ASUS VivoBook S
An ultrabook like a laptop, ASUS VivoBook S brings power and design into the sub $1000 category. This is the perfect laptop for those who can't afford high-end Apple or Dell XPS models, but don't want to compromise performance.
Performance
Energy saving U Core i7 processor will give enough power for Computer Science tasks including compiling of your code. VivoBook S has 8 GB of RAM which is enough, but not future proof. What we like is the combination of SSD and hard drive that gives you a faster operating system due to SSD and a lot of storage on board with HDD. GPU doesn't play a significant role in software development so that Intel integrated graphic will do just fine.
Design & Features
A sleek design with 0,7.'' depth and a weight of only 3.7 pounds make this model a desirable ultrabook. Its IPS screen has NanoEdge Display branding with narrow bezel. The case is made out of brushed metal, and the battery is enough for a couple of hours of coding off the grid. ASUS VivoBook S offers the advantage of rapid charging: It can return to 60% in just 50 minutes. The laptop has a backlit keyboard without a numerical part, as well as a fingerprint sensor for security.
SPECS
CPU Intel Core i7-8550U (4 Cores,8 threads) 2.20 GHz (up to 4,0 GHz)
GPU Intel UHD Graphics 620
Display: 15.6'', 1920×1080
RAM: 12 GB
Storage: 128 GB SSD+ 1 TB HDD
Battery: 3 cells, 42 Wh
+ Screen, performance, design
---
HP ENVY x360  
This is a convertible laptop that can be used in various modes from classic notebook to tablet. It aims for the lifestyle audience, but because of his abilities, it can be a great laptop for Computer Science. The 8th generation of Core i5 CPUs comes with four physical cores, and that can boost performance in some use cases.
Performance
It's great that Core i5 comes with four cores. In combination with 12 GB of RAM, this means that the HP Envy x360 offers good performance. Unfortunately, Envy x360 comes without SSD, so this is the first upgrade we would recommend. On the other hand, you will have plenty of storage space.
Design & Features
The main feature of Envy x360 is its ability to revolve screen from normal laptop position for 360 degrees to tablet position. This fantastic IPS touchscreen is ideal for multimedia in tent mode, but its overall quality will be appreciated when writing lines of code as well. The only setback could be the reflective nature of the screen. It features a sleek metal body and appealing design with more than solid hardware make this great buy.
SPECS
CPU Intel Core i5-8250U (4 Cores, 8 threads) 1.60 GHz (up to 3.40 GHz)
GPU Intel HD Graphics 620
Display: 15.6, 1920×1080
RAM: 8 GB
Storage: 1 TB HDD
Battery: 3 cells, 42 Wh
+ Screen, performance, design
No SSD, on discrete graphics
---
Apple MacBook Air  
This is a great choice for those who want or need an Apple laptop, and who can't afford the MacBook Pro. With Apple products, you get automatic compatibility with Unix and Linux frames. MacBook Air is a lightweight, stylish notebook that performs well, too.
Performance
Dual-core Intel i7 CPU with 8 GB of RAM and fast SSD mean a responsive and quick Mac OS. The upside to this device is battery autonomy, but in terms of raw power, you could probably do better with a Windows laptop in the same price range. If you don't need complex programming surroundings or virtual machines, the Apple MacBook Air will do just fine.
Design & Features
Apple introduced Retina displays back in 2016, and this model is the predecessor with only 1440×900 display. This resolution has a silver lining in better battery life, and it needs less computing power. The design is one of Apple's strongpoints. MacBook Air is thin, portable, with a sturdy aluminum body so appealing that it's often copycatted by other manufacturers.
SPECS
CPU Intel Core i7, dual core, (2.2 GHz, Turbo Boost up to 3,20 GHz)
GPU Intel HD Graphics 6000
Display: 15''  1440×900
RAM: 8 GB
Storage: 128 GB SSD
Battery: *
+  Design, appeal, battery, everyday performance
Price, little storage, outdated hardware specs
---
Acer Swift 3 SF315-41G-R6MP
Laptop for Computer Science with Ryzen 7 CPU? Well, computing power and four cores of the new AMD processors suggest this is a great idea. Acer Swift 3 comes with Ryzen CPU (you can find Intel models also) and a great price. Swift 3 has the looks as well as the performance.
Performance
Four Cores AMD Ryzen 7 2700U can get up to 3.8 GHz with parallel tasks being its strong side. Thanks to 8 GB of RAM Swift 3 it will have no problem for most low and mid-level Computer Science tasks. For more advanced environments, RAM could be the weak link, but there are options for an upgrade to the motherboard. This notebook comes with AMD Radeon RX 540 graphic card which is an odd choice considering its not a significant improvement from integrated APU GPU on Ryzen 7 2700U. For coding and development workload, the GPU won't do much, but you could play some games when you're not working.
Design and Features
The all-metal body and thin 0.74 inches profile make this an attractive ultrabook solution. It has more power than MacBook Air, and at a lower price. Acer Swift 3 has quick and safe fingerprint login, backlit keyboard and IPS display with Corning Gorilla Glass protection
SPECS
CPU AMD Ryuen 7 2700U  (4 Cores, 8 threads) 2.20 GHz (up to 3.80 GHz)
GPU AMD Radeon RX 540
Display: 15,6''  1920×1080
RAM: 8 GB
Storage: 256GB SSD
Battery: 4-cell Li-Ion, 3220 mAh
+  Design, build quality, performance, price
Would love to see more RAM and storage options
---
Dell Inspiron i5378-7171GRY
The Dell Inspiron i5378 is part of the Inspiron 13 5000 2-in-1 series. It is a convertible-hybrid notebook, and you can use it in a tablet, tent and normal laptop mode. This model comes with older, but still relevant CPU and reasonable RAM-storage options.
Performance
With stylish metal design and convertible features, it is clear that this laptop wasn't designed just for work. However a great screen, long-lasting battery, and acceptable hardware configuration mean that this Dell will be great for Computer Science students that have to work on their projects and want to binge-watch Netflix or Amazon Prime shows in their spare time. This version of the Core i7 CPU has two physical cores, and you get 8 GB of RAM. The processor should cover your needs, and if RAM is a bottleneck you can't get past, there is an expansion option up to 16 GB.
Design & Features
Small, thin and mobile. That could be the description for this metal body sleek convertible laptop with a 360-degree hinge. Another great thing is the FHD display with wide viewing angles.  
SPECS
CPU Intel Core i7 7500U (2 Cores, 4 threads) 2.70 GHz (up to 3.50 GHz)
GPU Intel HD Graphics 620
Display: 13.3''  1920×1080 touchscreen
RAM: 8 GB
Storage: 256GB SSD
Battery: 3-cell, 42 WHr
+  Build quality, screen, convertible options
---
Top cheap laptops for Computer Science
For computer science students on a tight budget, this will be the most exciting category. We browsed through laptops under $500 and tried to find the best price-performance models. Depending on your workload, and what is required, most of the cheap laptops for computer science could also be your safe choice.

Dell 15.6'' Gaming Laptop
Gaming laptops are a great choice because they need to have the best hardware for smooth performance in live RPGs and more. In this case, with Dell 15.6'' Gaming laptop you get an excellent-quality (but older) gaming model for a lower price than the latest version. It still features a quad-core CPU, and it has a still-relevant Nvidia GTX 960M GPU.
Performance
Although the 6th generation is a bit outdated, the Core i5-6300HQ has four physical cores, and it will not cause bottlenecking. This CPU pairs with 8 GB of RAM and a fast 256 GB SSD, so you'll get a fast and responsive user experience. With GTX 960M you will be able to play games, and of course its CUDA cores will help with professional applications.
Design & Features
Like many gaming laptops, it's not thin or light. Unlike many gaming branded laptops, Dell doesn't have an aggressive design. Under the hub, this model has an advanced cooling system with two 240 thermal fins which keep the laptop cool even under high load.
SPECS
CPU Intel Core i5 6300HQ (4 Cores, 8 threads) 2.30 GHz (up to 3.20 GHz)
GPU Nvidia GeForce GTX 960M
Display: 15.6''  1920×1080 touchscreen
RAM: 8 GB
Storage: 256GB SSD
Battery: 6-cell, 74 WHr
+  Performance, thermal properties, Display
---
HP 15i5825t  
When buying a cheap laptop, you should expect some compromises. HP 15i5825t has a new Intel CPU, but cuts cost on screen and storage options. The big picture is positive, though.
Performance
Intel brought more physical cores across the 8th generation of its Core processors after AMD introduced the Ryzen series. For users, that means that Core i3 looks a lot like i5 from the previous generation, and the same thing is for Core i5 and i7. With four cores, i5- 8250U will deliver an adequate performance regardless of the mobile U mark for energy efficiency. With the standard of 8GB of RAM and 128 GB SSD, this system is responsive and fast.
Design & Features
This is a lower tier product, and design is rudimentary without premium features. The plastic case is solid, and the screen is with a low resolution of 1368×768. For coding purposes, we would recommend getting an additional monitor with better features. HP delivered a mixed bag here with good performance and hardware, but some cost-cutting on the design and display.
SPECS
CPU Intel Core i5 8250U (4 Cores, 8 threads) 1.60 GHz (up to 3.40 GHz)
GPU Intel® UHD Graphics 620
Display: 15.6''  1366×768, touchscreen
RAM: 8 GB
Storage: 256GB SSD
Battery: *
+  Performance, price
Design, Display resolution
---
Acer Aspire E 15  
This is an extremely budget-friendly laptop, just above the Chromebook category. The main feature is the 8th Generation Intel CPU. Other hardware specification is not so impressive but is ok if we take the price into account.
Performance
Acer Aspire E15 is one of the most popular series out there, with plenty of budget-friendly hardware options. Computer Science students will find that this is an affordable laptop with enough juice from the CPU and more than enough storage. At the same time, RAM could be its weakness in the long run.
Design and Features
FHD Screen and Wi-Fi ac are among the most significant features. Great battery life up to 12 hours is an additional plus, as well as USB Type-C ports (both 3.0 and 3.1). Although cheap, this laptop has a cool design, with a plastic case that leans towards brushed aluminum looks, plus a big touchpad and a full keyboard.
SPECS
CPU Intel Core i3-8130U (2 Cores, 4 threads) 2.20 GHz (up to 3.40 GHz)
GPU Intel HD Graphics 620
Display: 15.6''  1920×1080
RAM: 6 GB
Storage: 1 TB HDD
Battery: *
+  CPU, battery, price
---
HP Pavilion 2019
An entry-level notebook for Computer Science, the HP Pavilion 2019 comes with competent quad-core Pentium CPU, a touchscreen, and less-impressive hardware than some other options. Low pricing is its most appealing feature, so the target group is students on a tight budget.
Performance
With 8 GB of RAM and Pentium N5000, you won't get too much power, especially without SSD. A terabyte of storage can come in handy, but an SSD upgrade would be most welcomed. With all its shortcomings, Pavilion will do alright with basic coding tasks, handling MS Office apps and multimedia.
Design & Features
Plastic generic case doesn't have any distinctive features. The laptop comes with black minimalistic, almost lack of design effort, but it does feature a touchscreen,  full chiclet-style keyboard, and touchpad with dedicated left and right button.
SPECS
CPU Intel Pentium Silver N5000 ( 4 Cores, 4 threads) 1.10 GHz (up to 2.70 GHz)
GPU Intel UHD Graphics 605
Display: 15.6'' 1366×768, touchscreen
RAM: 8 GB
Storage: 1 TB HDD
Battery: *
+  Price
Weak CPU, display resolution, no SSD
---
---
Acer Swift 3 SF315-52
The only renewed laptop on our list is Acer Swift 3. This is a refurbished computer with a three month warranty, which presents a bit of risk. On the other hand, if you are a student of Computer Science with a bare-bones budget, this model is an opportunity to get the high-end design and features for less money.
Performance
Kaby Lake R or the 8th generation of Intel Core CPUs come with more cores, and this energy efficient processor will deliver both performance and all that with acceptable TDP. It comes with 8 GB of RAM which is minimum for comfortable developers projects, and it features Optane memory along with classic 1 TB HDD. Optane offers faster boot and load times, similar to SSD.
Design & Features
Thin, lightweight and with a nice aluminum body, the Swift 3 looks better than the price would suggest. If you add great IPS FHD display to the equation, you get a bargain. You will have enough performance for Computer Science tasks, and at the same time enjoy a stylish, very mobile laptop packed with ports.
SPECS
CPU Intel Core i5 8250U (4 Cores, 8 threads) 1.60 GHz (up to 3.40 GHz)
GPU Intel® UHD Graphics 620
Display: 15.6'' 1920×1080
RAM: 8 GB +16 GB Optane
Storage: 1 TB HDD
Battery: 4-cell Li-Ion, 3220 mAh
+  Build quality, CPU performance, battery
---
Dos and don'ts
For students of Computer Science, all of the laptops from our guide will be a good choice, some of course better than others. We can't stress enough that SSD is a must in 2019, and if your budget allows you to do so, it's a great idea to get something with more than 8 GB of RAM.
The CPUs on these models probably won't cause bottlenecks even if you go with lower tier Pentium processors, but if you plan serious projects that require a more complex environment, then a quad-core Core i5 or i7 is recommended. This also applies for professionals, who should look at the middle or high-end models from our best laptops for Computer Science list.
Last but not least, build quality and design can be sacrificed for stronger CPU/RAM configuration, but try to avoid sub FHD displays. That's it! With this list of the top laptops for computer science, we're sure that you can find a model that meets – and maybe even exceeds – your needs.