It's fair to say that FL Studio is one of the leading music application software in the world. This software, only known as a Digital Audio Workstation (DAW), doesn't just give you the ability to listen to music.
You can also compose it, record your own, edit, and even rearrange it to suit your own needs. In short, it gives you everything you need to create professional-quality music.
But, you will need a computer to download this program, and a laptop is likely to be the best bet. The reason is simple, a laptop is a much more portable, allowing you to create and take your music anywhere.
However, there are hundreds of different laptops on the market, you(ll need to choose the one that is best suited to your requirements.
FL Studio Requirements
Until 2003 FL Studio was actually known as Fruity Loops. It was originally developed in Belgian and uses a pattern-based sequencer. It's also available in 4 different editions and can be utilized on Windows or Mac. 
It's a good idea to understand the different versions available before you choose the best FL Studio laptop.
This is the best option if you're aiming to create 64-step loops. It's a step sequencer with an unlimited range of musical instruments and an impressive array of effects to get just the right recording created.
Skip the automated processes with this version and you'll gain complete control over the entire creation process.  This means lengthy sequencing and almost any arrangement you can think of.
This software even allows you to use FL Studio as an instrument in a different program! 
Add external and internal audio, plus a host of post-production facilities and you'll take your Fruity version up a notch to Producer. 
You can even make the most of a hand drawing point and a variety of plugins, ensuring you get the very best music sounds.
The final version gives you everything that the producer version does but takes it up another level. You can access even more plugins, such as a video player or hardcore guitar.
It is worth noting there is a free demo version but you won't be able to open a project fully until you've registered your copy of one of the FL Studio software options.
You will need at least 2GHz AMD or an Intel Pentium 3 CPU with SSE1 support. It's also recommended that you have at least 2Gb of free hard drive space and 4GB of RAM. In addition, you may find it beneficial to have an internal 32-bit floating-point engine.
The Best FL Studio Laptop
Let's take a look at the options and see which really is the best FL Studio laptop for you to purchase
HP Envy 17t: Best Laptop For FL Studio Overall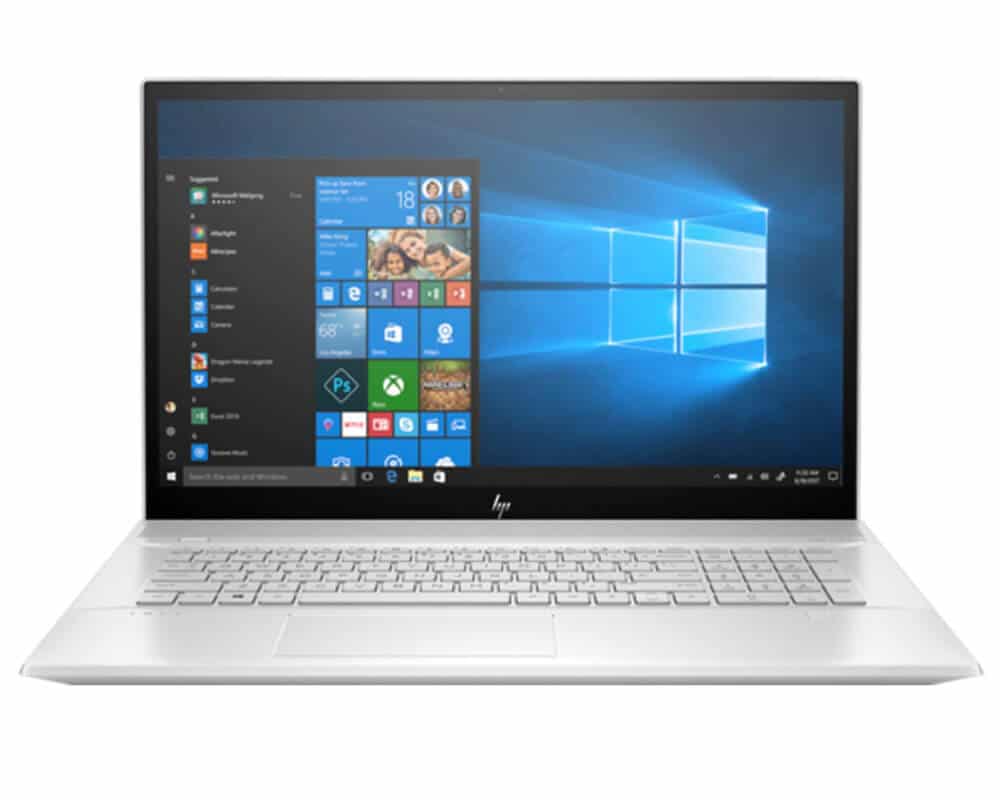 HP Envy 17t is a powerful computer with some of the very latest technology included in it, but it still retains an attractive price, although not the cheapest on the best FL Studio laptop list.
The Specs
8th Generation i7-8565U CPU with 1.8GHz yup to 4.6GHz & 8MB cache
16GB RAM, (2 x 8GB)
256 GB Storage
17.3" Anti-Glare screen
DVD writer
Bang & Olsen Speakers
Positives
With such a high spec the HP Envy is perfect for all media, music, and game applications. The fact that you can supercharge the performance means it will handle the demands of FL Studio with room to spare, allowing you to focus on creating the best possible music.
In order to make the most of the music creation and video generation process you'll be pleased to note that this laptop has an NVIDIA MX150 and 4GB of dedicated NVRAM processors.
SSD's are faster than HDD but this laptop has both options covered, giving you a bit of both, that helps to ensure every application you have runs smoothly.
You'll also appreciate the DVD writer as an extra way to save, store, and play your musical creations.
This is an invaluable aid when dealing with music creation and one of the things that lift this computer above the competition.
Negatives
Although the HP Envy 17T looks fantastic, it's worth noting that the drop-hinge design is best described as awkward. 
---
ASUS VivoBook S Ultra Thin: Best Laptop For FL Studio Under $1,000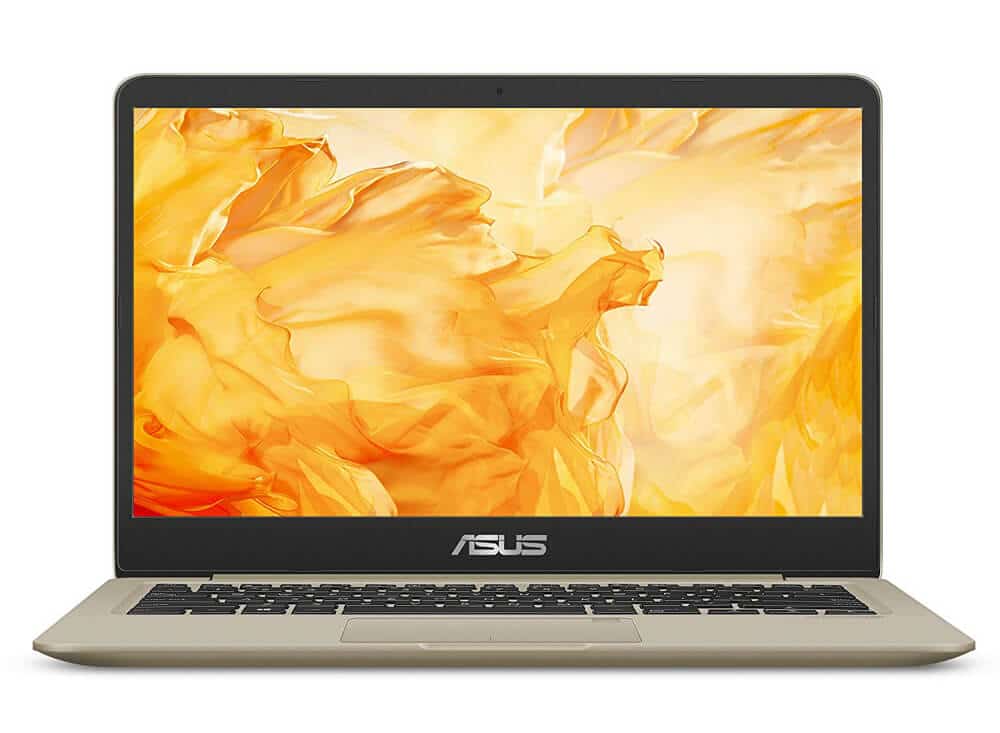 Although designed for standard computer usage, the ASUS Vivobook S is actually powerful enough to make a great option as the best FL Studio Laptop.
The Specs
8th Gen Intel Core i7
14" Screen
8GB RAM
256GB SSD Storage
Backlit Keyboard
Just 12.8" wide and 0.7" thick!
Fingerprint sensor
Positives
There is no doubt that the ASUS Vivobook S looks good. This is a stylish laptop with an array of color options to choose from.
The fact that it weighs just 3.7 pounds also makes it very easy to carry anywhere with you.
Perhaps what really sets this laptop apart is the noise filters and high-quality speakers, allowing you to enjoy every moment of the music you've created. 
ASUS has added a high-quality, long-life battery, helping to ensure you can create music all night if you need or want to.
Negatives
It's always disappointing to find your laptop has been loaded up with 'bloatware' and the ASUS has definitely got plenty of that. 
You'll also find it disappointing that the screen colors are a little lackluster. The quality and clarity aren't as good as on many of the other available laptops. 
---
Lenovo Y720: Runner Up For Best Laptop For FL Studio Overall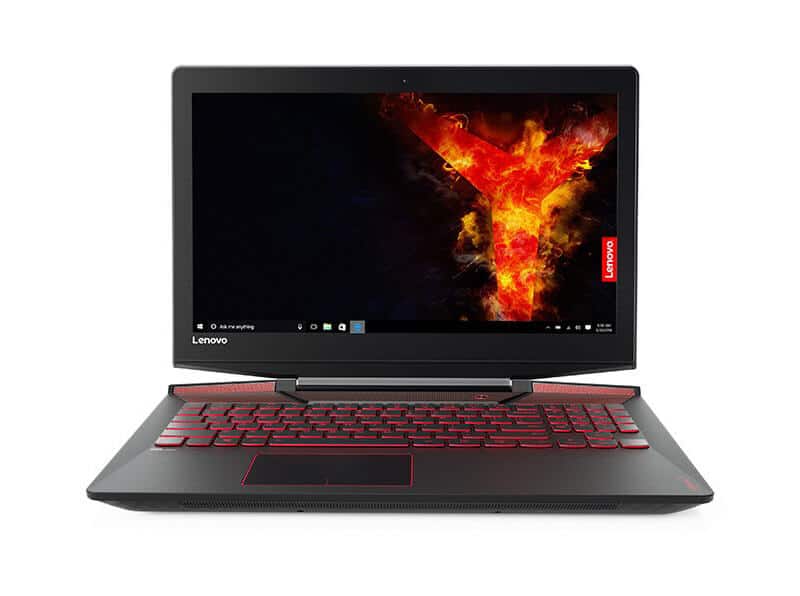 Lenovo recognizes the importance of power in your laptop, whether using FL Studio or having a go at the latest game.
That's part of what makes the Y720 so good.
The Specs
7th Generation Intel Core i7
NVIDIA GeForce GTX 1060 Graphics 
Dolby Atmos, the first laptop to have this feature
Dual metal fans
8GB RAM
256GB SSD
Positives
Lenovo has taken the time to add dual metal thermal fans that do a fantastic job of keeping the heat away from the computer. This will allow you to keep working and get your music created when other laptops are simply shutting down
Lenovo is developing a reputation for creating reliable and powerful laptops and the Y720 is definitely one that upholds this tradition.
The power and ease of use ensure that you'll find the Y720 the perfect solution for your FL Studio needs.
If you've ever used a laptop you'll know how frustrating it is to be missing essential keys. The Y720 is designed with a full keyboard, making it exceptionally easy to use
Negatives
When you're creating music you want speakers that will really do your sounds justice. Unfortunately, this is not the case with the Lenovo Y720, the speakers really do need to be upgraded. 
The shell of the Lenovo is relatively uninspiring but this is made worse by the fact that the surfaces seem to absorb and display every touch, quickly making your laptop look scruffy. 

---
MSI GV62 8RD-034: Best Laptop For FL Studio On A Budget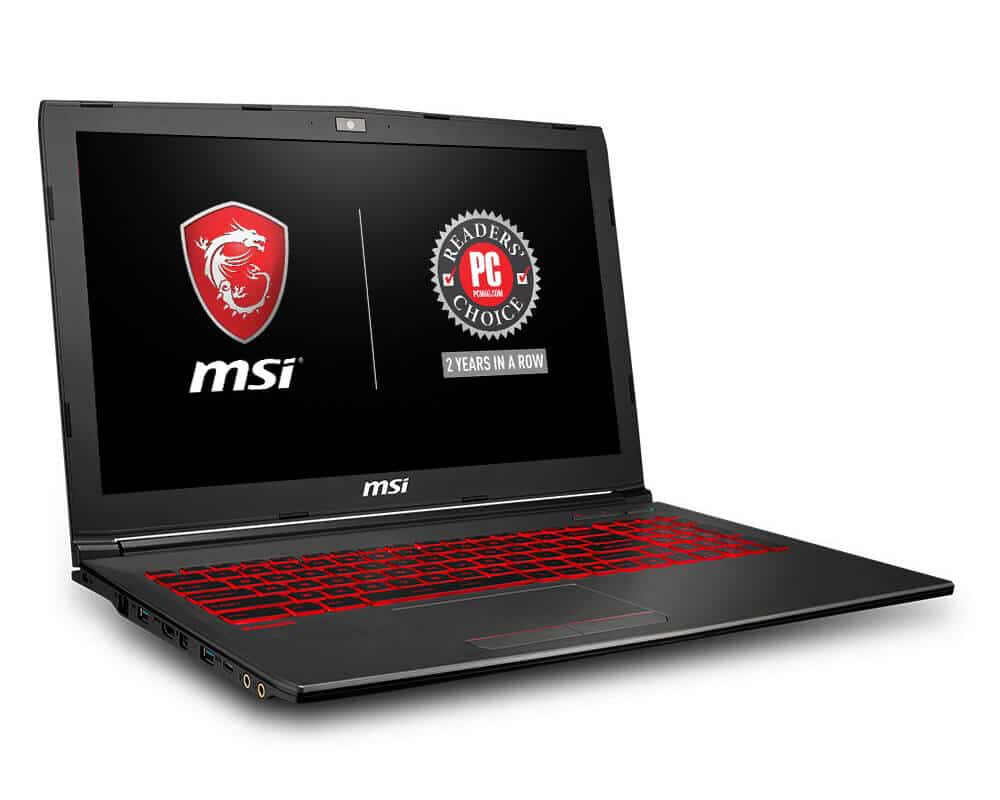 The MSI GV62 is light, stylish, and surprisingly thin, considering it has a decent spec and an attractive price. 
The Specs
Intel i7-8750H, with 6 cores
8GB DDR4
128GB SSD
GeForce GTX 1050Ti
Backlit Keyboard
Positives
You can get the MSI GV62 for under $1,000 making it an attractive option and one of the best laptops for FL Studio on a budget. That's in exchange for some pretty impressive power specs.
Just as Lenovo has recognized the need to keep your laptop cool, so has MSI. The laptop has new cooling technology which should allow you to work your laptop hard for longer periods of time, without issue.
The sound quality on this laptop is surprisingly good, especially as it is a relatively inexpensive option. Of course, if you're intending on using FL Studio the sound quality is an important criterion, you won't be disappointed by the MSI.
Negatives
It's a little disappointing to note that the battery life on this laptop is generally short. That means you can't stray too far from the mains power or you need to save your work regularly to avoid any issues.
This may not matter but it is worth noting that the MSI is not VR ready. If you're into VR, then this could be an issue. 
---
Dell XPS 9570: Best Laptop For FL Studio & Gaming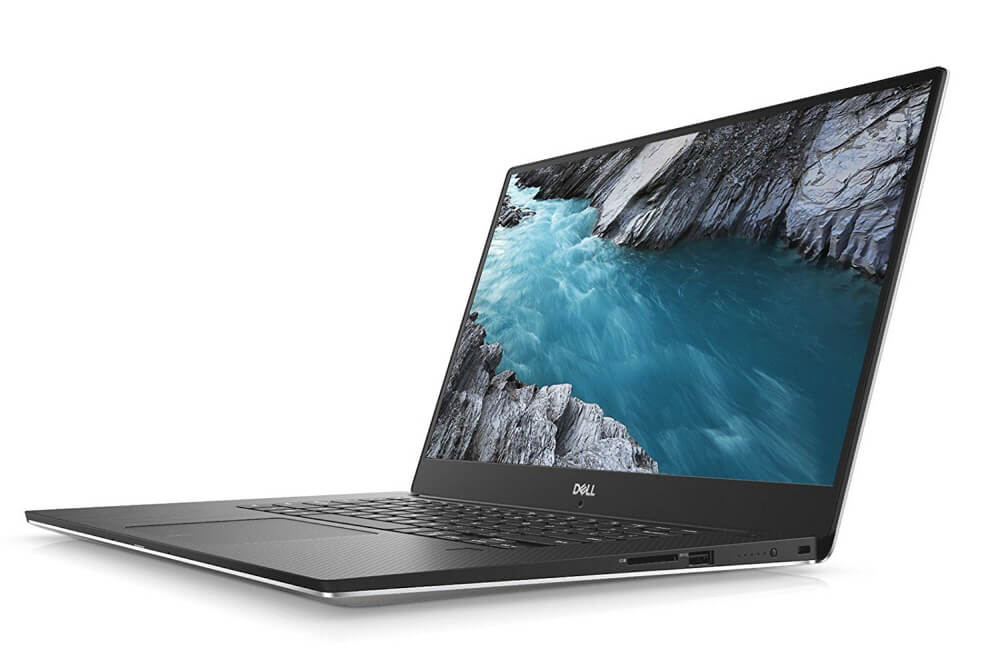 The Dell XPS 9570 is an expensive, top-end machine and a great option if you want to use FL Studio and do some gaming. 
The Specs
15.6" Ultra HD 4K Screen
Intel Core i7-8750H running 2.2 GHz up to 4.2GHz
32GB RAM
1TB SSD
Backlit Keyboard
Positives
There is no doubt that the Dell XPS is perfect for both FL Studio and for some serious gaming. Depending on the version you purchase you can have 4 cores or 6, but the result is similar, a powerful computer capable of handling virtually anything you throw at it.
You won't be disappointed with the quality of these speakers as they allow you to hear every nuance and really fine-tune your musical creation. 
The quality of the screen may not always seem essential if you're creating music. But, it's nice to know it's up to the task of creating music videos or playing back anything you have created.
The Dell XPS is high-resolution 4K, you'll be impressed.
Dell has developed a reputation for making high-quality computers and this is definitely carried forward in the XPS-9570. You'll find it is reliable and practical, making it potentially the best FL Studio laptop for gamers.
Negatives
The glossy surface of the high-quality 4K screen does make it exceptionally hard to see your computer in the sunlight. This is worth noting if you spend a lot of time outdoors.
Despite having a 4K screen you'll find the majority of games will still need to be played in 1080p because the processor is not quite powerful enough to give a smooth 4K experience.
---
Acer Aspire E 15: Best Laptop For FL Studio For Battery Life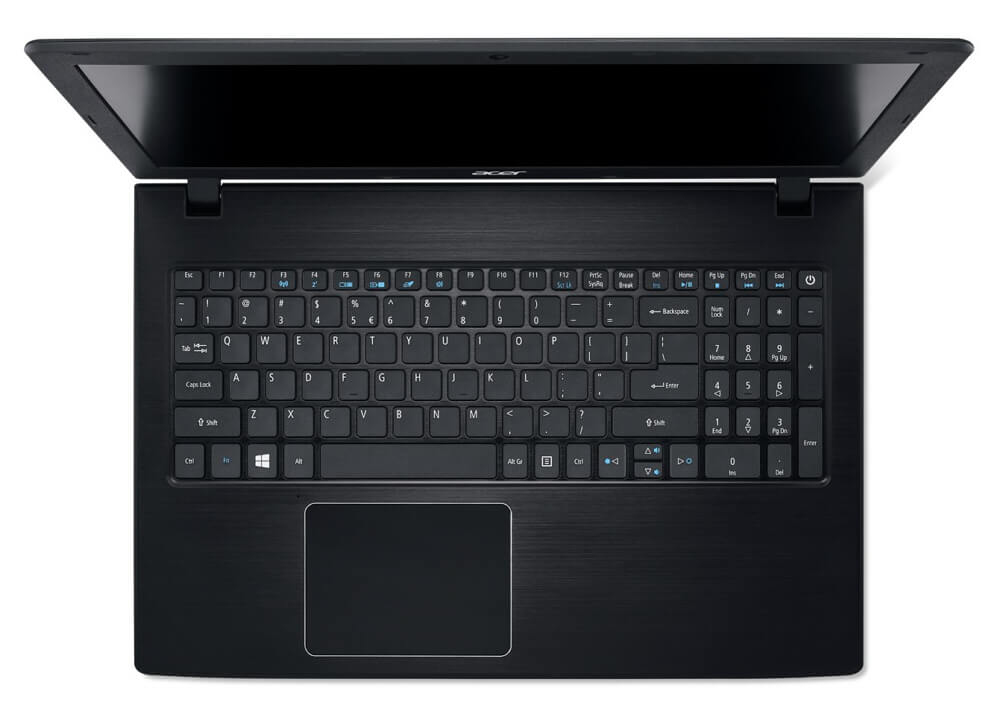 The Acer Aspire E15 is stylish and practical. You may also be impressed by the spec of this computer.
The Specs
8th generation Intel Core i3, 2.2GHZ up to 3.2GHz
6GB RAM, Dual-channel 
1TB HDD
13.5 hours of battery life
1920 x 1080 full HD & widescreen LED display
15.6" screen
Positives
Black laptops are common and generally discreet, which can have its own benefits. However, it is nice to have a choice and you get this with the Acer Aspire E15. Choose from an array of colors and metallic patterns to find the style that really suits you.
The standby time for this battery is listed at 15 hours although it realistically offers 13.5 hours, which is still an impressive figure!
There are few laptops that can compete with the quality of the screen and the audio that the Aspire E15 offers. This is good news for anyone looking to use FT Studio, the sound quality really does matter.
The Aspire E15 comes with several useful ports, including USB 2.0, USB 3.1, Ethernet, VGA input, HDMI, USB 3.0 and an SD card reader. You'll also note there is a DVD-RW included.
Negatives
Although this computer functions incredibly well, it is running a Core i3, this is relatively old technology and the Aspire could do so much more if it was using a more modern CPU. 
It's always frustrating to start a new laptop up and find there are loads of pieces of information and apps that you don't really need. Bloatware shouldn't be an issue but, unfortunately, on the Aspire E15, it is.
You'll also note that this laptop is surprisingly bulky. This is a good quality laptop but not one that is going to win any style awards. Of course, this may not be important to you.
---
Apple Macbook Pro: Best Laptop For FL Studio With Mac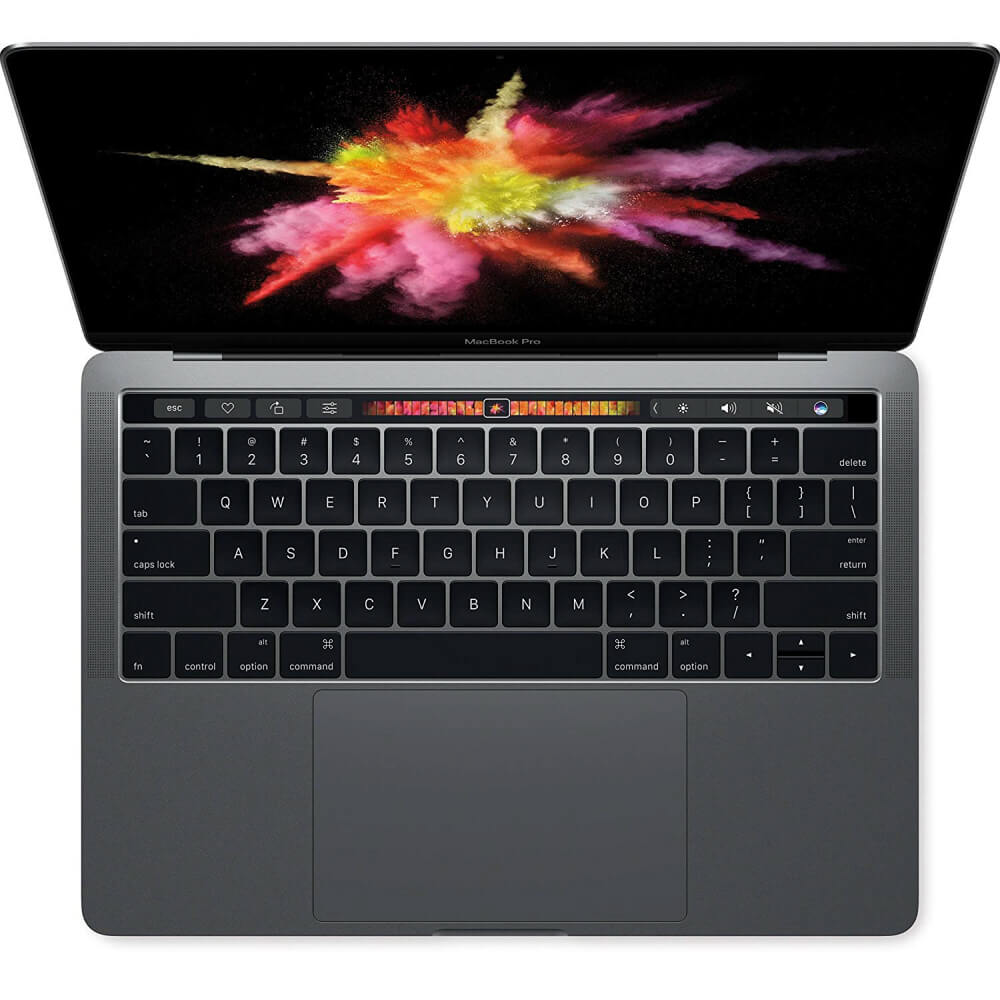 If you prefer Mac to Windows then the Apple Macbook Pro is the logical choice to ensure you can make the most of FL Studio.
The Specs
8th generation Intel Core CPU
8GB RAM
512GB Storage
Intel Iris Graphics 550
Screen 2560 x 1600
Positives
The CPU in the Macbook Pro gives 2.9GHz and helps to ensure that this laptop responds crisply and cleanly to any demand you make. 
In fact, considering how streamlined this laptop is, you'll be impressed at how fast it responds. 
It's hard to argue with the look of the Macbook, Apple computers are known for their stylish, slightly understated, and desirable image. The Macbook Pro delivers this perfectly.
The battery should last up to 13 hours, that's plenty of time to get your music creation started, or maybe even finished.
The best FL Studio laptop has fantastic speakers, allowing you to fine-tune any music to get the exact result you want.
The Macbook has mastered this perfectly.
Negatives
When you start using this you'll notice that the keyboard actually has very shallow travel, meaning that you're going to be constantly hitting the wrong keys.
It's also surprising just to find 2 Thunderbolt 3 ports and nothing else. This does limit your connectivity abilities.
---
Thoughts Before Buying
If the best FL Studio laptop for you has to be a Mac then there is no competition, the MacBook Pro is the right one for you. 
However, if Windows is acceptable there are 6 fantastic laptops above, all will do the job but you'll need to make a decision based on the price of the computer and it's specs, as described above.
The good news is that regardless of which of the best FL Studio laptop options you pick, you'll be happy with the results.
 These really are the best of the best currently available.