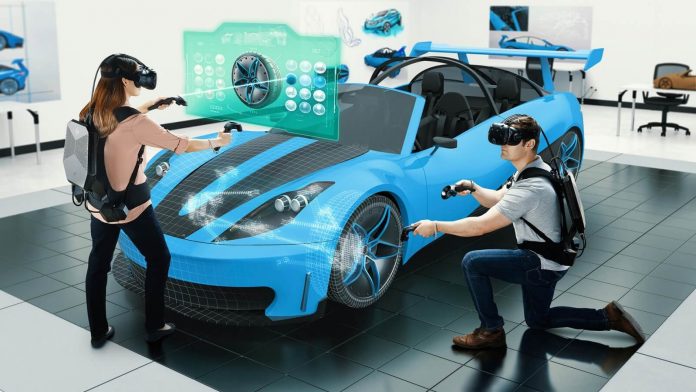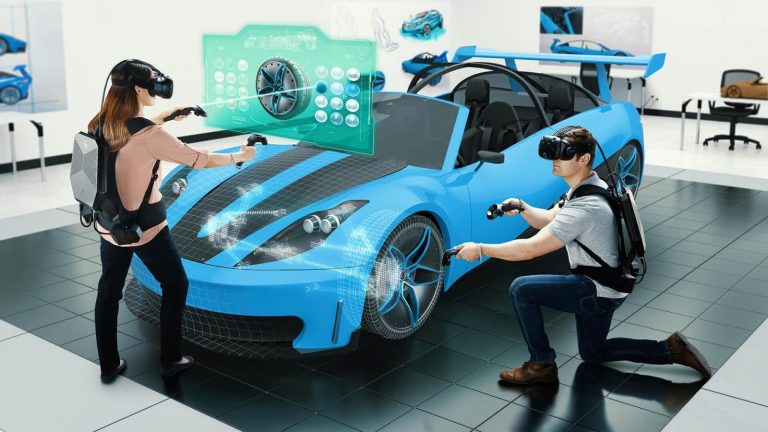 A VR backpack is an excellent solution when it comes to being rid of the mass of cables that are associated with the average VR headset. Let's take a look at the best VR backpack PCs out there that are compatible with the Rift and Vive.
We'll be considering different factors, such as ease of use, weight, ergonomics and much more. Let's see how each VR backpack compares with the others.
HP Omen X VR backpack
The HP Omen X VR weighs less than 5 kg and measures 31cm x 23cm x 5cm. This HP VR backpack is very compact, and the onboard battery lasts between one hour to one and a half hours. It is possible to hot-swap the battery, so you need to ensure that you have a stock of charged batteries on hand before an intense session. This VR backpack is compatible with both the HTC Vive and the Oculus Rift.
Specifications
For specifications, this HP VR backpack boasts an Intel Core i7 6700 HQ quad-core processor that clocks at between 2.6 to 3.5 GHz. The Graphics card is an NVIDIA GeForce GTX 1060. It has 32 GB of RAM, and a 256 GB SSD.
Features and Impressions
For one thing, the design is excellent and quite stylish, with customizable lighting. The casing is solid, and is likely to last you through many energetic VR sessions. As you've just seen, the specifications are perfectly capable of running VR.
Since the VR backpack PC docks upright, it allows you to access a great many provided ports that will allow you to turn it into a powerful workstation at will. A highly reliable mechanical keyboard and excellent mouse are provided with it. As a VR backpack, the HP Omen X VR puts out exceptional performances.
The Omen X has very few negative aspects to it, but one of them could be that the HP VR backpack is a little difficult to set up before a VR session. The price is more or less on par with other backpack PCs on the market.
Click here for the best HP Omen X VR backpack prices
---
MSI VR One
When MSI first came out with their original VR backpack PC, it received a rather lukewarm reception because the ergonomics left much to be desired. But this changed with the VR One.
The first positive factor is weight
While the original MSI VR backpack PC weighed 5 kg, the VR One dropped that to just 3.6 kg. This is really a step in the right direction, because the lighter weight far outclasses other VR backpack PCs on the market.
Specifications
The specifications of this MSI VR backpack are optimal for a VR experience, and the PC boasts an Intel Core i7 with a GeForce GTX 1070 graphics card, both of which are pretty standard in VR backpack PCs today.
This VR backpack PC offers an hour and a half of active life on a charged battery, which, again, is more or less standard and on par with other backpack PCs.
Features and Impressions
The VR One is optimized for the HTC Vive, but it's also compatible with the Oculus Rift.
Some advantages of the MSI VR backpack are the reduced weight, the ergonomic design, and the brilliant styling that makes this VR backpack look rather like a futuristic jetpack.
Another considerable advantage of this VR backpack is the excellent ventilation that pulls heat from the PC and releases it behind the user, so that the user doesn't feel any appreciable increase of heat on his or her back. The cooling fans are very silent and will not interfere with your experience.
Another advantage of the MSI VR One is that the graphics card is upgradable, which will allow your PC to remain compatible with VR games that come out in the future.
This MSI VR backpack is more or less ideal for a room scale VR experience, and the price is more or less on par with other PCs on the market. There are virtually no negatives to it, except that you will, of course, need to have an extra monitor.
Click here for the best MSI VR One prices
---
HP Z VR backpack
The HP Z VR backpack is an HP VR backpack PC that is aimed at professionals, rather than at the average gamer. It is impressive in terms of looks and specifications.
Its impeccable quality is a demonstration of HP's expertise. While it is extremely powerful, and is a fully operational workstation, this HP VR backpack is nevertheless portable enough to be used in extensive VR sessions.
Specifications
This HP VR backpack is a powerful machine, incorporating an Intel Core i7 7820 HQ processor, and an NVIDIA Quadro P5200 graphics card with 16 GB of dedicated RAM. The PC itself has 32 GB of RAM. When it was tried out in intensive conditions, the VR backpack could be used for an hour without faltering. An additional battery pack is provided, which can be swapped hot. This prevents you from having to interrupt your work.
Features and Impressions
This VR backpack is a fully functional professional level workstation, and it has very well conceptualized accessories.
The disadvantage is that at 4.5 kg it may be a little too heavy for long work or VR sessions.
Considering that this backpack PC is geared towards work, it will also require that you buy an extra set of batteries and a charging station, so that you can keep the PC going with a steady stream of hot swapped batteries.
Click here for the best HP Z VR backpack prices
---
Zotac VR Go
This rather spartan Zotac VR backpack is a powerful gaming machine, and will allow you to play most VR games at the requisite 90 frames per second that allows you to avoid the nausea associated with VR.
While the Zotac VR Go backpack PC is relatively heavy compared to other makes on the market, it is rather comfortable to wear, and the weight is very well distributed.
The design also allows heat to dissipate perfectly, so that the PC doesn't feel hot on one's back. The Zotac VR Go's hot swappable batteries will allow you around two hours of gaming in virtual reality.
The system runs whisper smooth, and the connections and setup are effortless. If you're looking for a VR backpack PC for gaming, the VR Go is a reasonable choice.
Other Impressions
One disadvantage of the VR Go is that the 250 GB of storage space is hardly suitable for modern games. The case is also rather light, being made of simple plastic. Since the system uses the original Vive cables, and since these are rather long, these cables tend to hang behind you as you use this Zotac VR backpack. The price is also significantly higher than other VR PCs on the market. The weight is the real issue with this backpack, since it weighs in at 4.2 kg, and this can be quite heavy if you're playing some enthusiastic and energetic VR game.
Click here for the best Zotac VR Go prices
---
Those are some of the top backpack PCs on the market
Each has different specifications, and while some have the advantage of a lower price, others are more professional workstations that could carry a heavier load.
Still others have been designed with light weight in mind, which makes them far easier to use than the heavier backpack PCs.
Weigh the specifications of each model to choose the one that you like best.