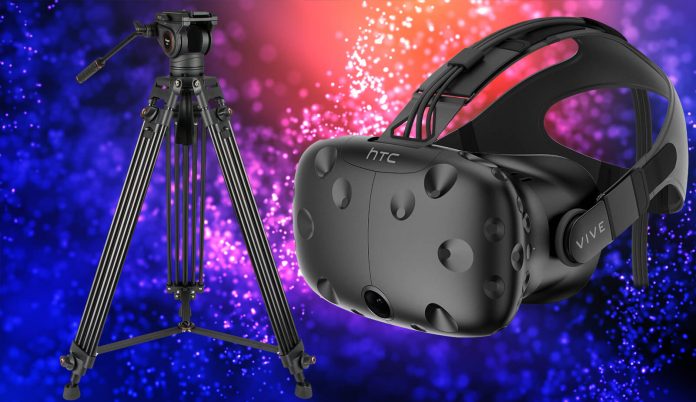 A good HTC Vive tripod can help you to optimize the tracking of your Vive. This is how it works. It is the lighthouses that allow your HTC Vive to detect the position and the movements of a user in real time. To take the best advantage of the room scale system, it is necessary to place the two base stations at two opposing corners of the game space. To do this, HTC provides two wall mountings, but many users do not want to drill holes in the walls of their room. This can also be a concern if you're living in a rented home.
Fortunately, the lighthouses are compatible with any tripod or other fixture that has the standard 1/4 inch screw that is commonly used in the field of photography.
This means that a large variety of tripods are actually compatible with the HTC Vive's lighthouses, and can be used to support the lighthouses, instead of the standard wall mounts. Best of all, these tripods are easily available. You could go to a photographic equipment store to buy a tripod with the right size of screw. Microphone tripods are also often compatible with the Vive's lighthouses.
There are some excellent tripods that you can use with the HTC Vive lighthouses below, but if you're interested in looking at different tripods at your local photography store, remember that the tripods must have a compatible screw, extend to head height, and be strong and stable enough to support the lighthouses without being accidentally knocked over.
An HTC Vive Tripod has definite advantages
Tripods have the advantage of being very easy to install or to shift into another room. They are also easily folded away for storage. However, before you decide on using an HTC Vive tripod for your lighthouses, you should understand that the tripod will take up floor space, which reduces the amount of available space in-game. You also have to ensure that you do not trip on the legs of a tripod by mistake. Another thing that can affect tracking when using a tripod is if vibrations actually shift the tripod.
These are not major issues, but they underline the fact that you need to purchase a sturdy and heavy duty tripod that will not shift during a game. I reiterate that an HTC Vive tripod should be able to raise a lighthouse to a height that is greater than your own. Here are some good tripods that meet these specifications.
Cayer BV30
This is a very solid and reliable HTC Vive tripod that is also a good deal heavier than you would expect, which is a very good thing because it will prevent the lighthouses from shifting or moving around slightly due to vibrations.
It is much superior to the cheap light plastic tripods that are generally available, and which could easily tip over, causing catastrophic damage to your lighthouses. This tripod sits in place very solidly, though you must bear in mind that it will take some effort to shift it when you actually want to move it around.
It is very easy to set this tripod up once you've done it once or twice. Adjusting the height of this tripod is done by extending the legs rather than with a crank as with other tripods. The height of the tripod is more than adequate for the lighthouses.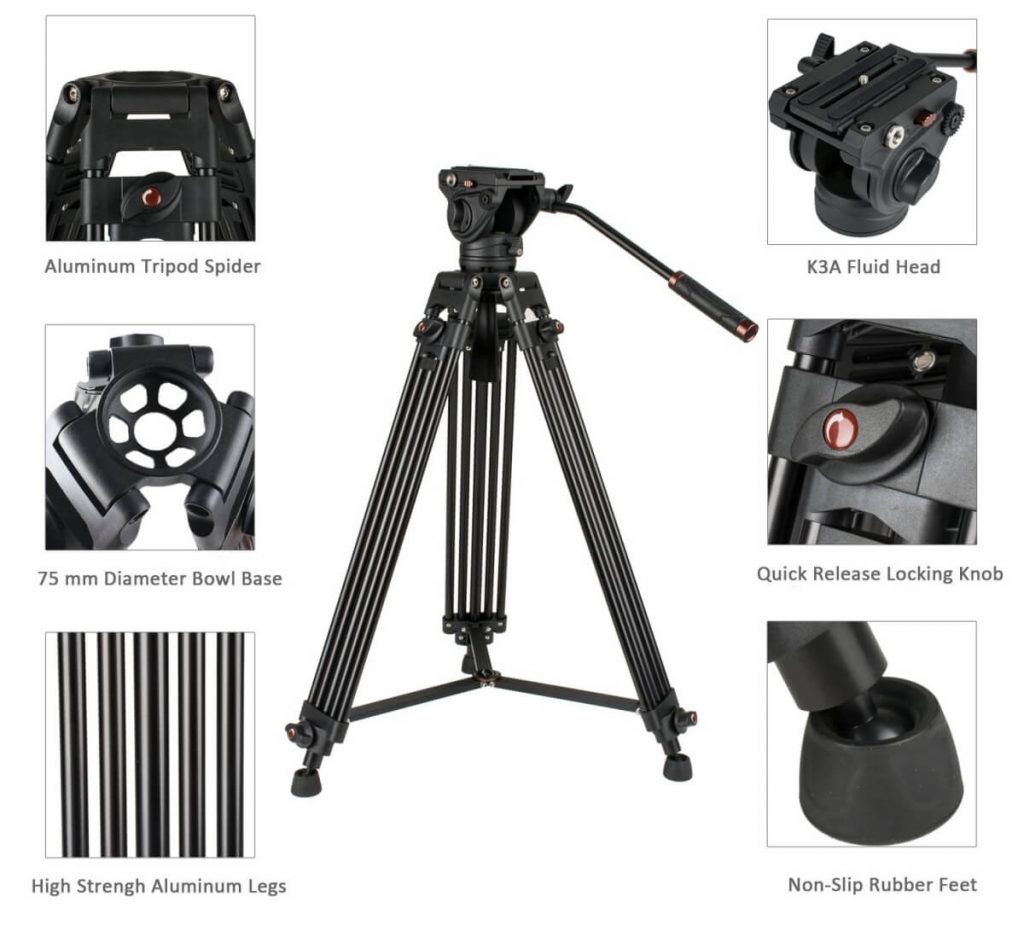 Cayer provides excellent customer service, and will usually email you after your tripod arrives to check whether you're happy with it and if you have any suggestions. If there's any actual problem, their customer service is more than helpful. This is an excellent company, and their products are really worth buying.
Order Cayer BV30 tripod via Amazon
The LYPCTECH Heavy Duty Tripod
This tripod is an excellent one to use with your HTC Vive lighthouses as it has large legs that lock into place and adjustment knobs that will allow you to position the lighthouses precisely.
There is also a spreader system on the tripod that ensures that it sits on the ground stable and that it's unlikely to tip over. The tripod is very sturdy and durable, made of aircraft aluminium.
The tripod folds down to less than a foot and a half, and will fully extend to above head height. The rubber base of the tripod is designed to grip your floor and to resist wear to a considerable extent.
The tripod has a special locking pin in place to prevent lighthouses from falling to the ground due to an equipment failure. The ergonomic adjustment system allows for easy adjustment of the height of the tripod to best suit the tracking requirements of your Vive.
Order LYPCTECH Heavy Duty tripod via Amazon
The miliboo MTT601A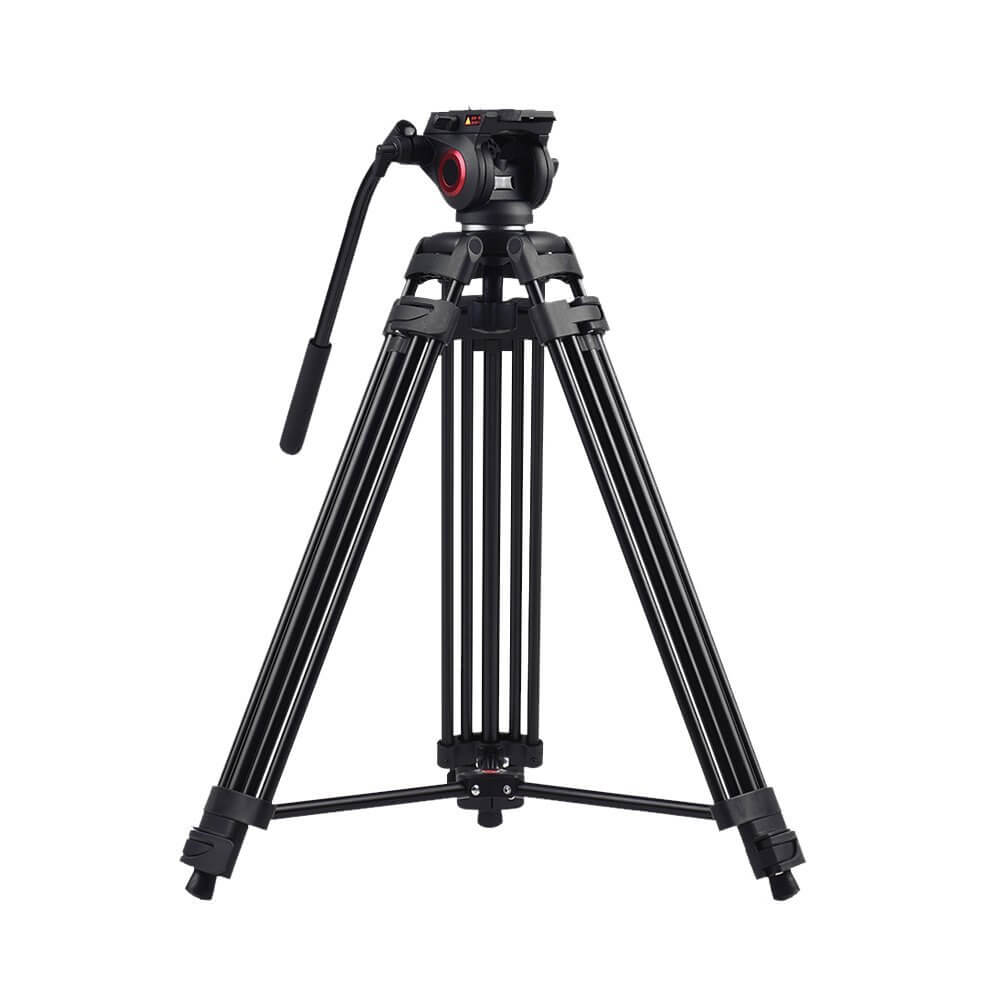 This tripod is light years ahead of any other supporting tripod on the market. It sits massively and immovably in place, giving you a feeling of absolute security when you set up your lighthouses.
The tripod will allow your lighthouses to rise to around head height, and the floor support system will ensure that the tripod does not tilt or fall over. For the price, this tripod spells utter quality and is definitely worth buying.