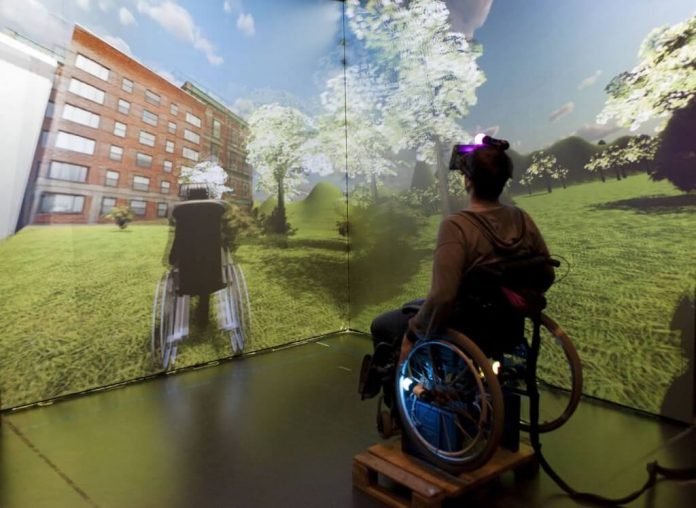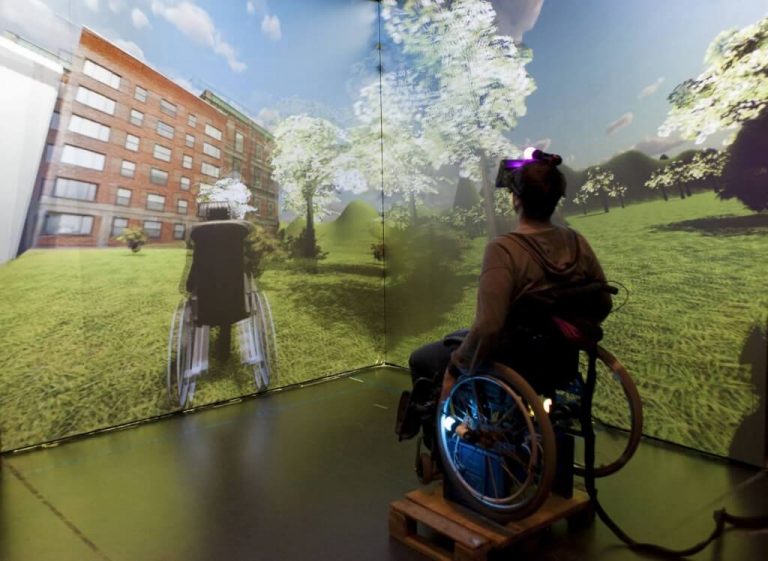 The advancement of technology has brought us many things, from the improved style of living to the possibility of turning our imaginations into a reality. Virtual reality has pushed the edge of possible even further and allowed us to take part in a new era, where the line between the real world and the virtual one is even blurrier. That being said, if you're looking for best games that are optimized for seated play, that can be enjoyed quite freely for someone in a wheelchair, here is our pick of the best five.
Tilt Brush
Not a game per se, but might as well be considered one, Google's Tilt Brush pushes the envelope in the area of visual arts and brings us a glimpse into the future and what it will bring. Strap on your headset and create amazing works of art in 3D space.
Now your imagination has a 3d perspective to it, and you will find yourself unlocking the artistic talents you didn't know you had.
DOWNLOAD: Steam | Official site
Keep Talking and Nobody Explodes
There is no going around this game, it continually pops up in many lists and for a good reason at that. It is a game where you take the role of a secret agent who has done all the action work before, you have taken the underlings, fought the boss and have found the bomb. But, now what? You are stuck in a room with a ticking explosive device, which will cost you your life if you don't defuse it on time.
It is a perfect game to play with your friends and the hours you can spend while playing it are countless.
Star Trek: The Bridge Crew
Another game on our list which is aimed more at a cooperative play, Star Trek is every Trekkie fantasy come true. But you don't have to consider yourself a star trek fan to put yourself in one of the roles available in this game. If you have ever wonder how Luke Picard of captain Kirk must have felt with the fate of the entire ship and its crew on their shoulders whilst maneuvering the vastness of empty space and on various missions, this game gives you just that opportunity to experience it.
Choose a role that suits you best, from a communications officer to the captain, and cooperate with your teammates while going boldly where no man has gone before.
EVE: Valkyrie
If you want to have a more hands-on approach while traversing the vacuum of space, EVE: Valkyrie puts you in control of a space-faring ship and right into the battlefield. This is a great dog-fighting space simulator that will have you trying your best to outmaneuver your opponents while doing your best to be the one who is left flying. It's a thrilling, adrenaline pumping space battle simulator, an experience worth trying.
Apollo 11
As you can see there is no shortage of space games, since the humans' fascination with the unknown is the reason that has brought us to the surface on the Moon. If you are a fan of a more cinematic approach, equally fascinated by human achievements, as well as the courage needed to fly in what was essentially a metal bucket across the empty space, Apollo 11 gives you that opportunity. Experience from the first hand all the little details that encompass a flight to the Moon and back.
---
There are many more games to be played while seated, which we covered more in-depth in one of our previous articles, and here we brought to you our pick of the best five, each with its unique style of gameplay, that will satisfy anyone.