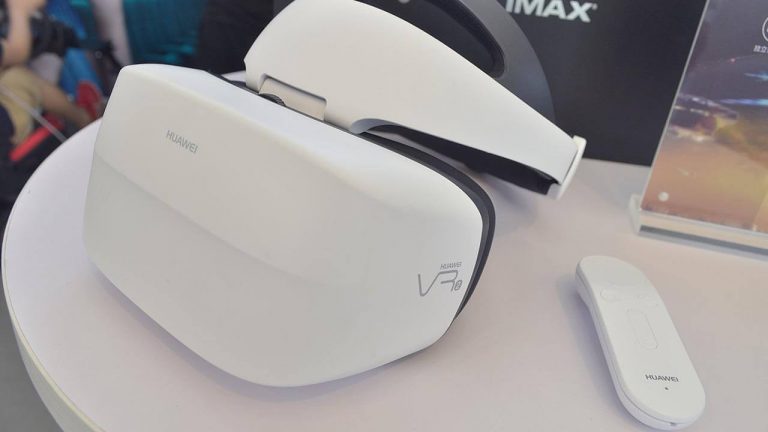 Huawei introduced their second generation VR headset at CES 2018 in Las Vegas. The Huawei VR 2 is a hybrid VR headset which can be used with both smartphone and gaming PC. It made a lot of noise post-launch, but now there is no mention of the device on the Huawei official page, except on the Chinese one. However, Huawei VR glasses are still on the market and have some great features so we will browse through the best Huawei VR 2 accessories.
Huawei VR2 features and specs
One of the key selling points on launch was Huawei collaboration with IMAX and one of the most impressive demos was a massive screen with an IMAX movie library. The Huawei VR2 has dual fast 3.5" LCD screens with a 3k resolution of 1600×1440 pixels per eye. The refresh rate is 90Hz, and the field of view 100°.
Huawei supports 3DoF out of the box, but it works with Nolo controllers which then gives you full 6DoF. This is a true hybrid device because Huawei suggests that you could connect a smartphone or PC and use the headset as a much larger screen.
Besides their deal with IMAX and Nolo, Huawei VR2 officially supports the Steam platform so you can play the whole Steam VR games library. The most advertised feature is a mobile IMAX VR Cinema, which is basically a virtual giant silver 3D screen that has the field of view up to 100 degrees.
Design
The Huawei VR2 might not have conquered the VR market, but it is a beautiful device. It comes only in white (which might or might not matter to you), and it's one of the most comfortable VR headsets to wear. It has an adjustable head strap, and the glasses part can flip up, so you don't have to take the whole headset off if you need to step out of virtual reality.
The headset allows wearers to adjust the distance between their eyes and the screens, and there is support for gamers that wear glasses.
Huwaei VR2 comes with a remote/game input device that has home, back, trigger and volume adjustment buttons as well as a trackpad. For watching movies and passive VR content, this remote will do just fine, but for gaming, you should invest and buy Nolo controllers and tracking device.
The headset has a 3020 mAh battery which will give you around 2 and a half hours of gameplay/watching movies.
What else do you need to enjoy VR on Huawei VR2?
The great thing about Huawei VR2 is that it works with both smartphone and PC. You can connect the smartphone through the USB Type C port, and here is a list of smartphones that support the VR phone experience:
• Huawei P30 series
• Huawei Mate 20 series
• Huawei P20 series
• Huawei Mate 10 series
• Huawei Mate RS Porsche Design
• Glory Note10
• Glory V20
If you would like to have the ultimate VR gaming experience the better way to go is to connect your gaming rig through DisplayPort 1.2 connection. Huawei stated the minimum requirements to Intel Core i5-4590 with 8 GB of RAM and Nvidia GeForce GTX 1060, but for better performance, we would recommend at least Nvidia GeForce GTX 1070. You will also need a compatible cable, which is sold separately.
---
Top games for Huawei VR2
Since Huawei VR2 combines the best of both mobile and PC gaming, it has access to an extensive library of VR games. On the other hand, the world of VR sometimes acts like consoles, and there is a lot of exclusive content related to a specific device. Huawei doesn't have that kind of partnership, but it is linked to the largest VR games shop: Steam VR.
Beat Saber
This Mobile VR game combines music, Guitar Hero or Star Wars like game mechanics with impressive visuals. You essentially need to slash blocks with two lightsabers in the rhythm of the music.
The Talos Principle VR
The Talos Principle VR is a virtual reality version of a critically acclaimed multiplatform puzzle game from Croatian game development studio Croteam. The game offers a full VR experience, and you can choose between moving or playing in a standing or seated mode. The game is set in a strange, fascinating world, and you'll need to solve increasingly challenging puzzles.
Skyrim VR
Elder Scrolls Skyrim is one of the most epic RPG titles of all times and one of the first that was adapted for VR. Although it doesn't always have smooth VR solutions, many DLC and mods within the great original game are worth playing.
Batman: Arkham VR
Arkham VR is the follow-up to the Arkham, and it's more of a DLC than the whole game. The gameplay is around 90 minutes, and it is more detective than an action-packed game.
Sprint Vector
Sprint Vector is a racing game with cool power-ups in Mario style. You have been abducted and forced to race through 21 alien tracks. The game requires you to wave your hands for acceleration, so there is a possibility that you might break a sweat while playing.
---
Best Huawei VR2 Accessories
A unique device that offers IMAX cinema support with possible mobile and PC gaming needs crucial accessories to reach its gaming potential. Huawei cooperated with Nolo to expand to six degrees of freedom, and to have more intuitive game controllers.
Nolo CV1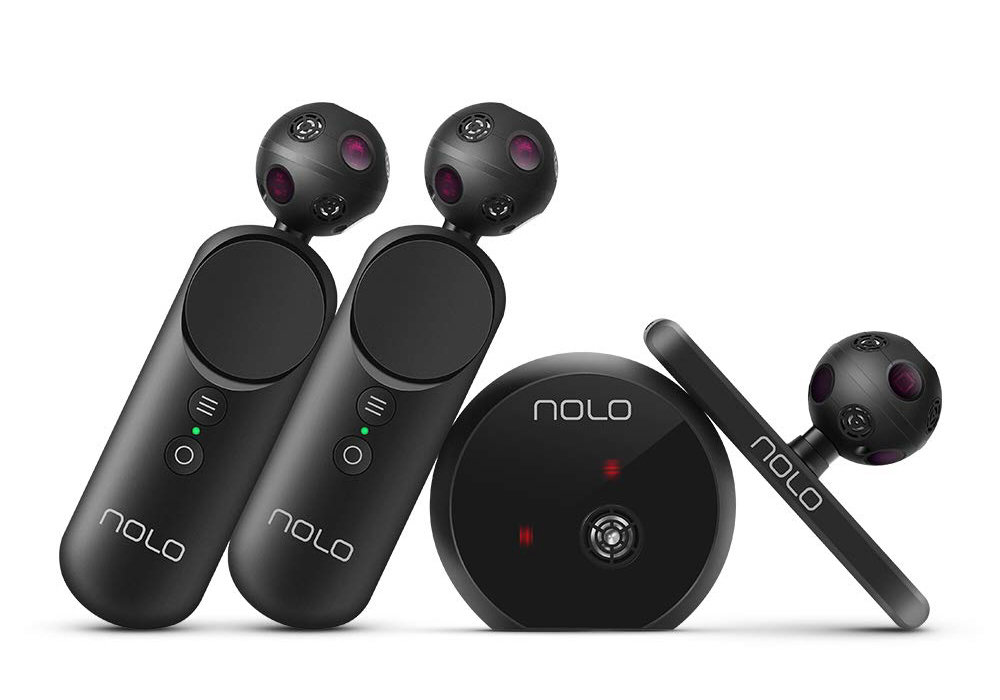 Nolo CV1 is a motion tracking kit that expands the Huawei gaming experience. It offers 6DoF spatial tracking which allows you to access a vast SteamVR library. Nolo CV1 has a small base station, and it tracks movements in the room.
The base station covers the area with a 100-degree field of view and a 17ft radius. On the other side of the room, you need to place the headset marker on the Huawei VR2. It has a positioning latency of less than 20 ms, so it syncs your movement into virtual reality beautifully.
The third component is a set of Nolo controllers which track your movement positionally and rotationally. The base station has a battery life of 4hours, and the controller batteries last 7 hours. Both beat the Huawei VR2 and its 2.5-hour battery life.
The Nolo VR set got mixed reviews with critics focusing on the not so intuitive setup.
---
Computer Connection Cable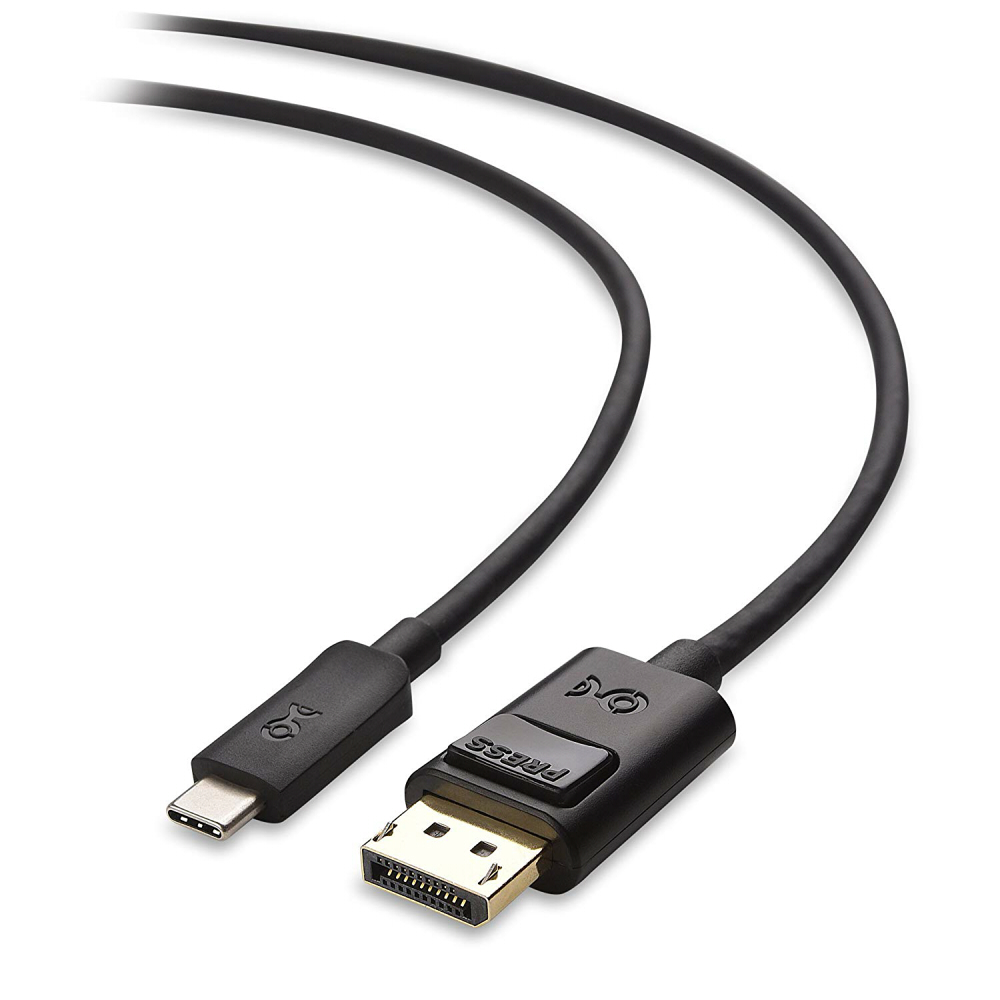 The Huawei VR2 comes with a USB Type C smartphone connection cable, but if you want to play PC games, you will need to invest in a computer connection cable and a Nolo controllers and tracking set.
The original Huawei VR2 computer cable offers a DP1.2+USB 2.0 to Type-C connection. The alternative would be a classic USB C to DisplayPort Adapter that supports up to the [email protected] resolution. Longer length means better freedom of movement once you are in the virtual reality world. We chose the 10-foot length even though it added a few extra dollars.
---
VeeR VR Headset Stand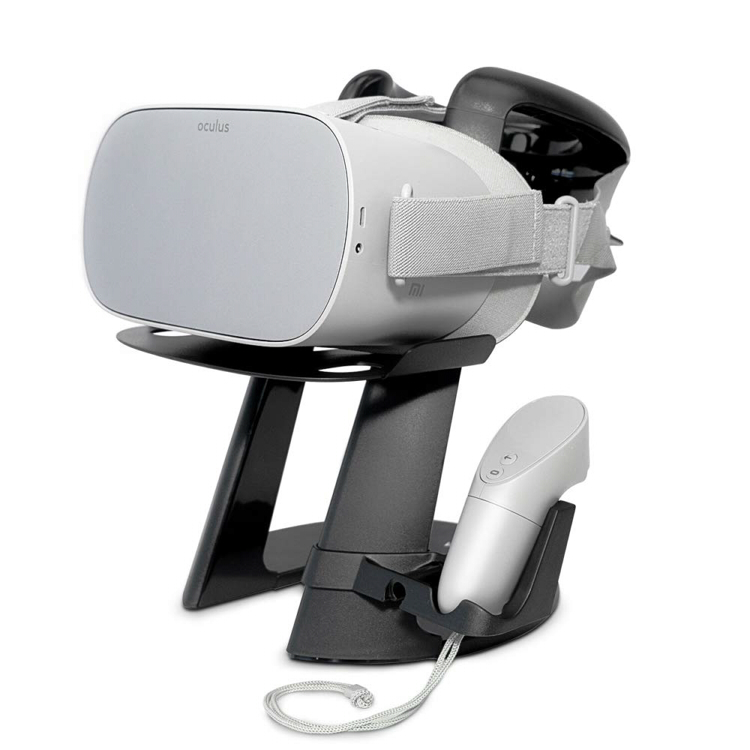 Virtual reality headsets look really cool placed on a stand, and really messy when left lying on the table. The VeeR VR headset stand is a universal piece for all VR headsets on the market.
This helpful stand is made of sturdy ABS, and most importantly, it keeps your VR headset safely stowed. The VeeR headset stand has a place for one controller, and that is perfect since Huawei VR2 comes with just one remote/controller in its original package. This is one of the most popular VR stands, with excellent reviews overall.
---
Skywin VR Tripod Stand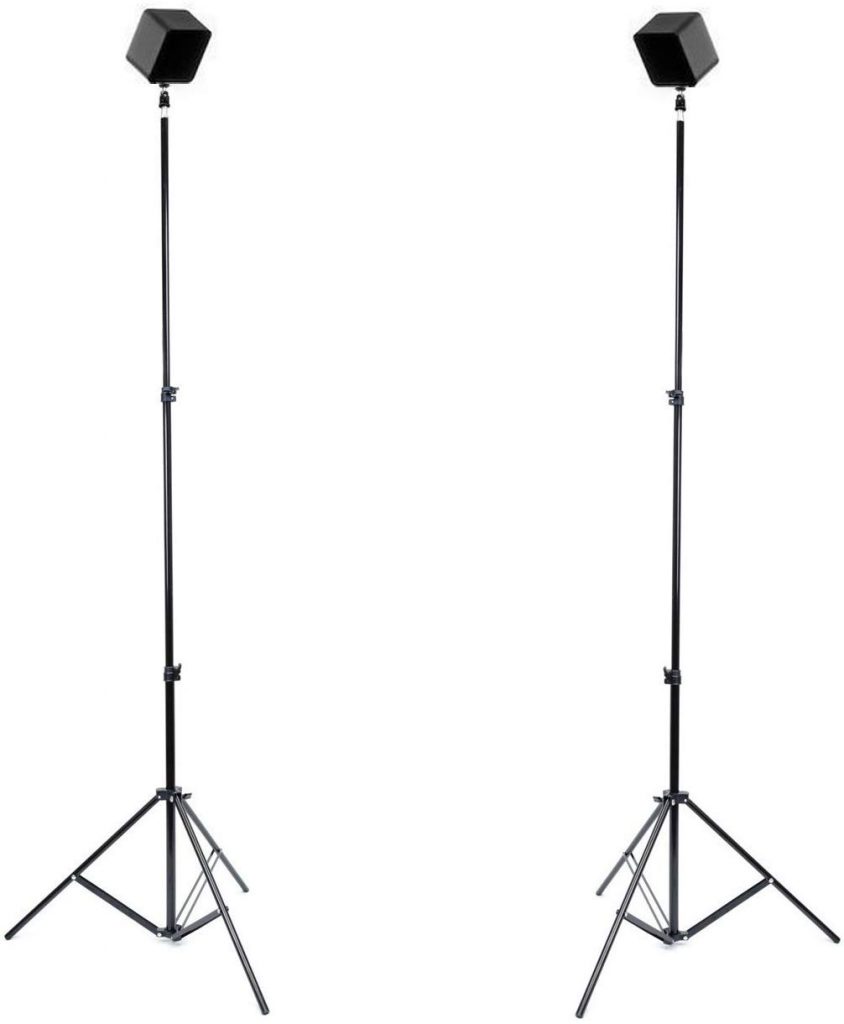 If you want to access the Steam VR game library, you will need to invest in a Nolo VR tracking and controller set. This set comes with one base station, but no stand, so you will need to figure out where to put the base station.
A VR stand is the ideal solution. The Skywin tripod stand has an adjustable ball head, and it comes with two telescopic stands. It measures 7 feet 6 inches when fully extended.
---
SteelSeries Arctis 7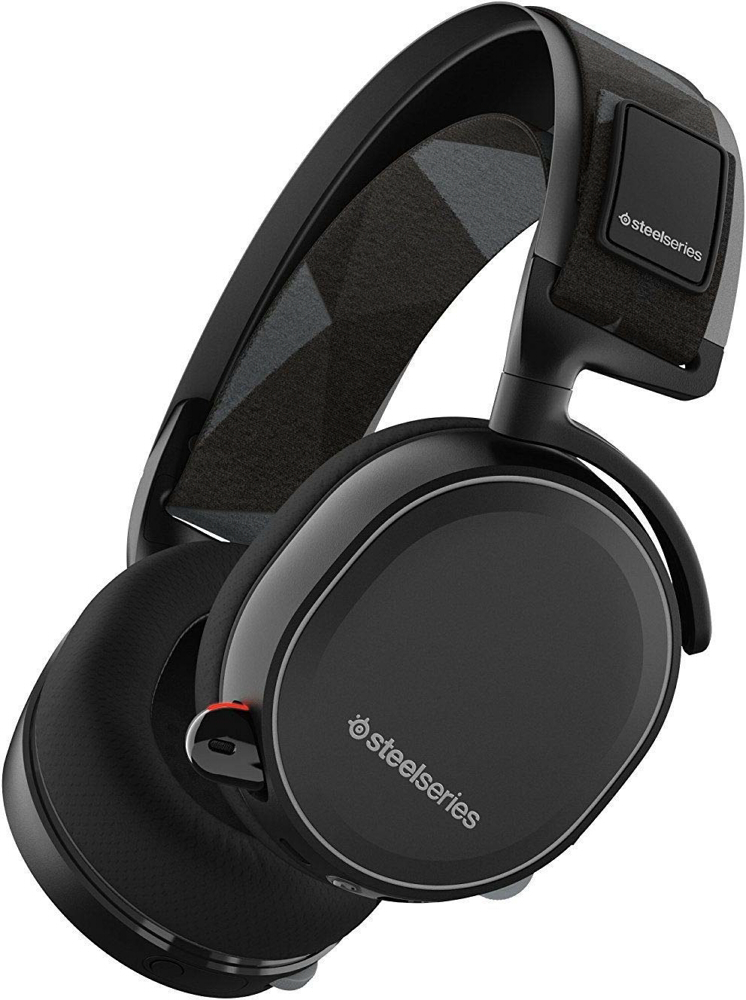 Quality headphones increase the immersion effect that makes Virtual Reality so compelling. The Huawei VR2 package doesn't include headphones, so you'll need to invest in a set if you don't have any on hand. The SteelSeries Arctis 7 is a great choice based on their specifications, performance and overall good reviews.
These Headphones with DTS and 7.1 surround sound are a bit pricey compared to some other options but they have comfortable airweave cushions, a supportive ski google suspension band, and a long life rechargeable battery. There are on-ear audio controls, which is fantastic.
Since this headset is light and can work wirelessly, it's worth considering as a complement to the Huawei VR2 headset. Overall, the SteelSeries Arctis 7 is an impressive gaming headphone that will provide you additional layer when playing Steam VR games.
---
HyperX Cloud Stinger Core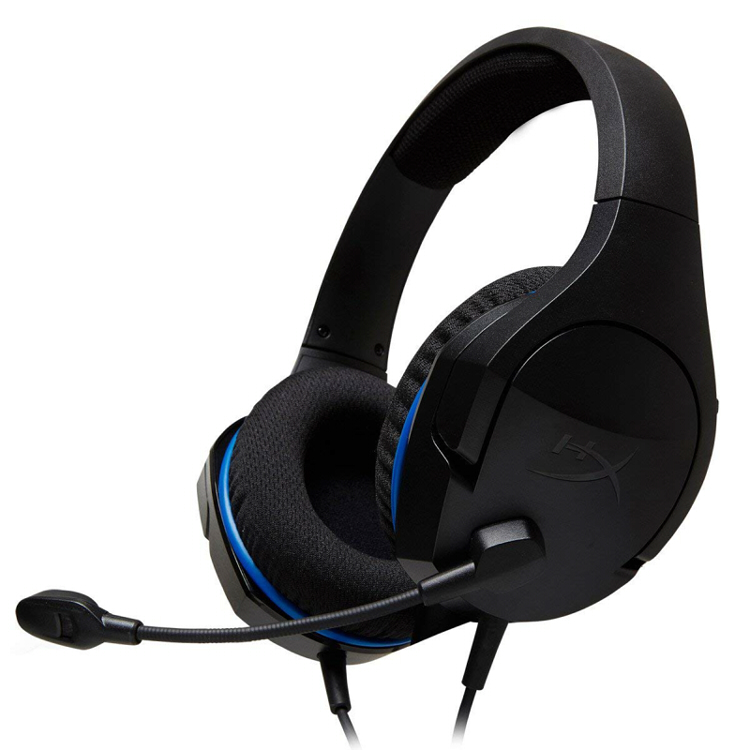 This gaming set from HyperX, a Kingston gaming brand, comes at a much more affordable price and offers similar quality and features. The over the ear headphones come with a microphone and passive noise canceling, but without fancy audio certificates.
The Stinger Core has 40mm drivers, soft ear cushions and a flexible mic position. Thanks to its noise canceling feature, you will be isolated and emerged in virtual reality.
---
Conclusion
The Huawei VR2 comes with exciting features and at an affordable price that makes it even more appealing. This VR headset offers mobile phone and PC connectivity which makes it a real standout.
For a phone connection, you will need at least a last generation Huawei flagship smartphone, and for the PC you'll have to acquire a DP 1.2 to USB Type C cable. If you are serious about PC VR style gaming, you will need to invest in a Nolo CV1 package that includes Base station, controllers and the headset marker.
The Huawei VR2 was partnered with IMAX, but the headset is not listed on the Huawei official page except on the Chinese site, and there are Asian movie providers for a massive screen with 100-degree field of view. This headset is also among the most comfortable and has excellent build quality. With the help of a few accessories, it really can help you take your gameplay to the next level.