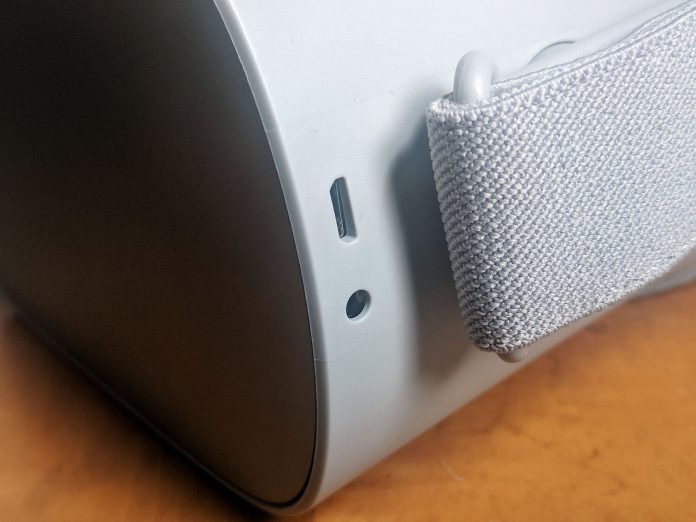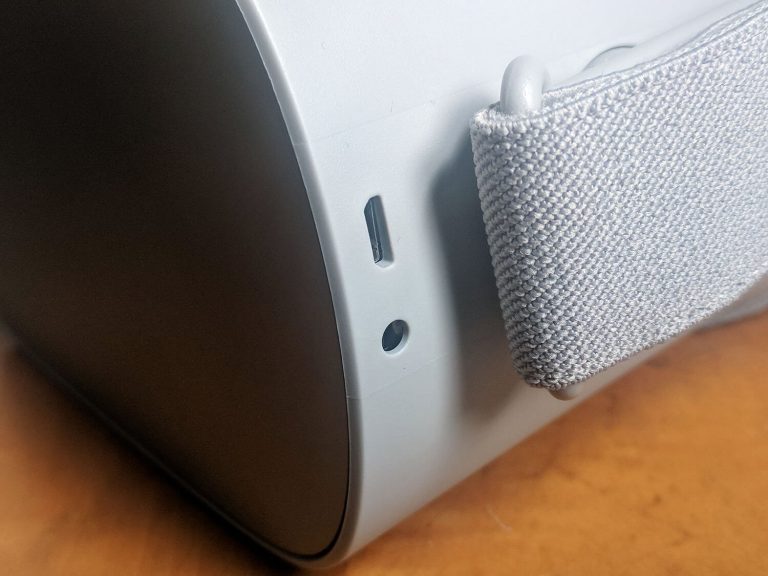 With the release of the Go, Oculus aims to take high-end virtual reality to the mainstream. The standalone headset is fairly cheap by VR standards, and it also eliminates the nuisance of having the deal with miles of cords. "Standalone" also means it has an audio system is integrated within it, hence you might be wondering why would you need headphones for Oculus Go?
Don't have Oculus Go yet? Get the best deals here!
The integrated sound system, tiny concealed speakers which direct the audio into your ears, go hand in hand with the wireless design of the Go in mind. Oculus Go features a standard 3.5mm audio jack, so how you listen remains entirely up to you. However, Bluetooth headphones for Oculus Go aren't officially supported yet. There is a quick fix for this issue posted on Reddit, but we haven't really tried this, so we can't guarantee it works.
And while we can't say anything bad about the audio quality, the sound will "bleed out" of the headset to your surroundings, and some external sounds may leak in. Therefore, if you don't want anyone around you to hear what you are about in virtual reality, or you're just trying to achieve better audio immersion, check out the VRBorg's list of best headphones for Oculus Go! We had the money-saving angle in mind too, since it is kind of stupid to pay $200+ for headphones when the standalone headset costs $200-$250. Hence the most expensive headphones that made our list cost around $70.
Avantree Over-Ear Headphones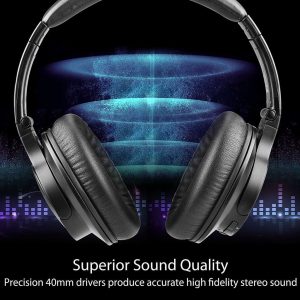 Avantree over-the-ear may be just the right pair of headphones for Oculus Go. These can be used both as wireless and wired, so you'll be able to use them as Bluetooth headphones paired with other devices. Smooth, yet dynamic audio experience is provided by 40mm precisely engineered stereo drivers.
What makes Avantree a good choice as headphones for Oculus Go is the ultra lightweight design and portability. Built from lightweight and durable materials, this pair weighs only 180g. Adjustable headband and soft earpads ensure a comfortable fit during extended use. Avantree headphones are foldable and come in a neat carrying pouch, which makes them easy to pack and bring along on your trips. This very portability and ease of access are probably one of the reasons Oculus Go is taking the market by the storm.
Check out Avantree Over-Ear Headphones on Amazon
Razer Hammerhead Pro V2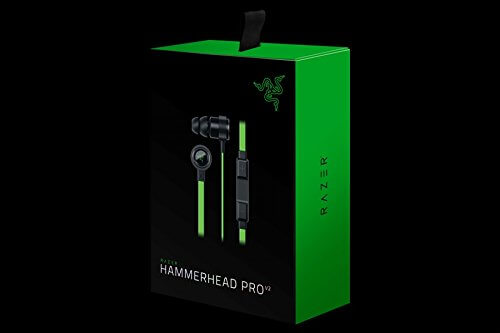 Razer Hammerhead is a renown pair of in-ear headphones, which comes in several models. They offer superior acoustics and immaculate bass performance, hence the name Hammerhead – hammering in the bass! The audio is delivered through 10mm drivers, which then flows through the optimized inner acoustics chamber. As in previous Hammerhead versions, it comes in a neat pocket-sized pouch, also used for carrying three different ear tip sizes.
Ear tip replacements ensure you get a perfect fit, but also the superb sound isolation. New, improved body design is made of high-quality aluminum and it retains the signature durability of its predecessors. The new cables are flat-styled, which makes these earbuds easier to fold and pack. If you don't compromise with audio quality Razer Hammerhead Pro is one of the best headphones for Oculus Go you can get!
Click here for the best Razer Hammerhead Pro V2 deals
Sennheiser Urbanite XL Over-Ear headphones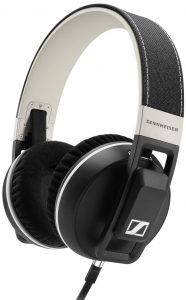 Sennheiser has been known for a long time as the "top-dog" when it comes to audio peripherals. Now, the Urbanite XL is obviously built for those of us who like wearing those huge over-the-ear headphones. The build is robust, to say the least. Chunky stainless steel hinges and give away the impression of quality, suggesting the XLs ability to take a few bumps.
The important thing is that they still don't feel heavy at all, considering how they look. The clever sliding mechanism on the headband ensures the Sennheiser Urbanite XL make a perfect fit. Sound isolation is above decent, since your ears will be completely enveloped, and your ears won't heat up more quickly than with other similar bulky models.
Note that the detachable cable needs to be inserted into headphones until you hear a "click" and then twisted clockwise in order to lock it in place.
While these may not be the best choice for some action-packed VR activities, as after prolonged use your ears are likely to start to heat up, the XLs are still a good option as headphones for Oculus Go.