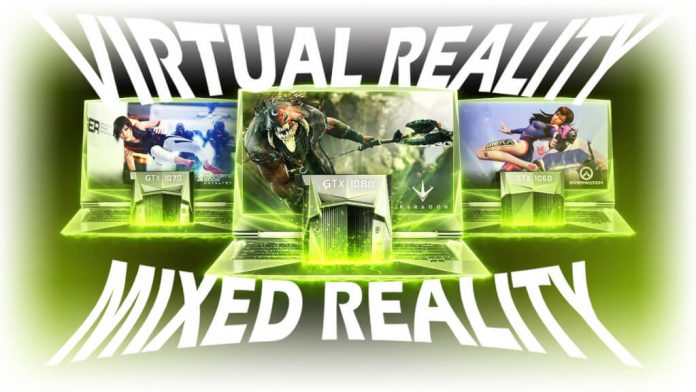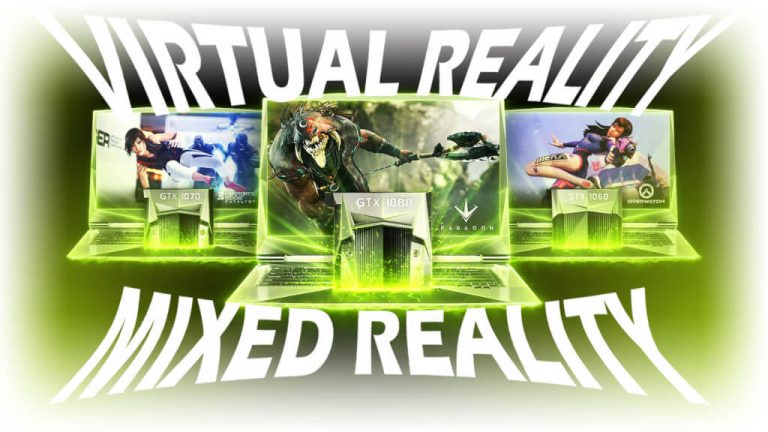 It used to be thought that laptops weren't capable of handling high-end virtual reality or mixed reality. Both the Rift and the Vive, as well as Windows Mixed Reality headsets, require heavy duty computers to run the programs that are compatible with VR or Windows mixed reality.
The reason VR or MR require such high end computers is that the computer has to turn out high resolution frames in real time for the dual screens over each eye. Not only that, but the refresh rate in VR or MR has to be much higher than on a PC's monitor, for example. All this adds up to heavy demands in performance, and only a good PC can handle it. Or that used to be the established idea.
Can laptops handle virtual reality or mixed reality?
Laptops have certain strong advantages over personal computers in that they are mobile and use very little power. That said, there are certainly laptops that can and will handle VR or MR apps compatible with the HTC Vive and the Oculus Rift, as well as with Windows mixed reality headsets.
---
The Acer Aspire V Nitro
Acer has recently boosted the Aspire with a range of new upgrades that increase both speed and connectivity. The new edition has specifications that are impressive by any standards. That said, this would be a good choice for someone who wants a laptop for VR, as the laptops retail at very reasonable prices for a VR-MR laptop. So what are the specifications of this laptop?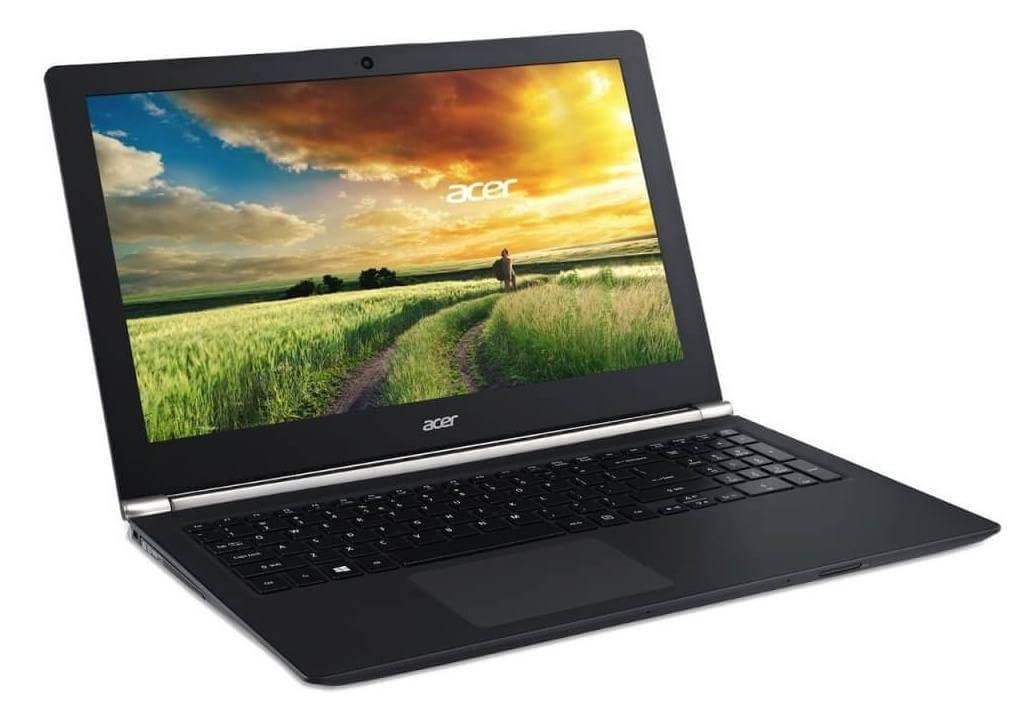 For one, you will have a seventh-generation CPU from Intel, namely, the i7-7700HQ. Your GPU will be NVIDIA1060. That means you'll have 6 GB of GDDR5 video memory. This setup also has 16 GB in DDR4 RAM. The display is 15 inches wide, and supports a resolution of 1920 x 1080. You'll have USB-C ports, as well as USB-A, Ethernet and HDMI. The laptop has a fingerprint sensor that allows you to use Windows Hello.
Check out the best Acer Aspire V Nitro deals
---
Razer Blade
This is a brilliant configuration that is only slightly more costly than the previous one, and also is extremely thin, something that Razer has more or less specialized in. In this case, the laptop body is less than an inch thick.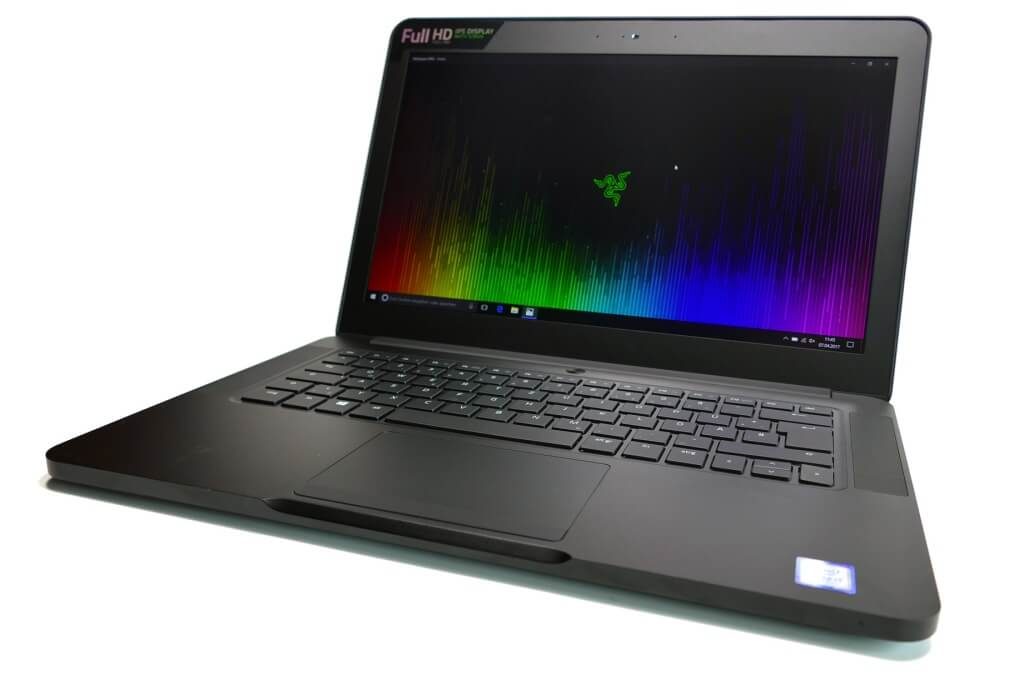 But what are its specifications like?
The Core is an i7 from Intel, just like with the previous laptop. The rest of the specifications are also exactly the same, with an NVIDIA 1060 as GPU, 6 GB in DDR5 video RAM, and 16 GB in DDR4 RAM. The display is 14 inches wide, which is actually a little smaller than the previous laptop, so the slightly increased price is actually for the extreme slimness of this particular laptop. However, if these specifications don't satisfy you, there is a more powerful (an expensive!) version of the Razer Blade, called the Razer Blade Pro.
Check out the best Razer Blade deals
---
MSI GT75 Titan
This laptop features Intel's cutting-edge i9 processor, clocking in at an amazing 2.9 GHz, and happens to be one of the three VR-supporting laptops on the market to do so.
This machine specializes in brute force
For example, you could play a VR game and encode a video at once. That would be impossible on virtually any other machine – the two high-intensity tasks would interfere with each other, and even most high-end machines would end up performing badly at both.
Not the MSI GT75 Titan.
It can handle two high end tasks at once without a flutter. The i9's six cores can handle multiple tasks at once without any perceptible problems with speed or quality. Think mega-tasking – playing a VR game and streaming it – and this laptop can do it.
This masterful 17 inch machine has a mechanical gaming keyboard, and an Nvidia GTX 1080 graphics card for an optimal VR or MR experience. It also has an HD GSync display, clocking at 120 Hz.
Capacity and processing power beyond your wildest dreams
Besides all this, the i9 processor can be further boosted for short periods to clock 200 MHz higher than its stated capacity, though this overclocking can only be used for short periods. However, there's almost no VR or MR application on the market today that would need such power or capacity.
This is the VR enthusiast's VR laptop – the machine of the dedicated VR or MR aficionado. It has the power and capacity to bring you smooth virtual reality without dropped frames or VR's trademark nausea. It can provide you with silk-smooth visuals, and hour upon hour of flawless, high-intensity VR gaming. Or use it as an MR workstation, and use the most sophisticated 3D graphics programs in MR without a glitch.
Check out the best deals on the GT75 Titan here

---
MSI GE73 / GE63 Raider
MSI are going all out with Intel's new six core CPUs, and we're looking at exponentially improved performance here. For those who can't afford the MSI GT75, the GE series provides a more cost effective alternative.
Extreme power within your budget
While these laptops aren't as heavy-duty performance-wise as the GTs, they nevertheless possess a lot of brute force, considering that they have the i7 hexacore on board, clocking in at 2.2 Ghz. While Intel's offerings tend to increase in performance by about ten percent every year, the new hexacores offer a quantum jump forward, and make both the GE73 and the GE63 definite value for money.
It's been quite a tradition for Intel to pack value into its GE series. By that same standard, the GEs are rarely at the optimum cutting edge of technology, but rather just beneath that cutting edge, in a position that allows for the best value and price for superb gaming hardware. The GE63 actually drops the cost even further, as well as adding some interesting back-lighting into the mix.
Excellent cooling for long-term gaming
The design of these laptops is a little bulky, and its slightly-more-than-one-inch wide frame allows for more than adequate space for the internal hardware, as well as reducing cooling issues to a considerable extent – always important with a gaming laptop. With this machine, heat is vented to each side of the laptop, as well as underneath the device, instead of near the screen or the rare, which are common vent areas on many heavy-duty laptops.
Get the best deals on a GE63 Raider here
---
ASUS ROG G752VS
This is a dedicated graphics laptop which has an extremely powerful i7-7820HK processing core. Its 16 GB of DDR4 RAM is overclocked for maximum efficiency. All this is complimented by an NVIDIA GTX 1070 GPU and 8 GB of DDR5 video RAM.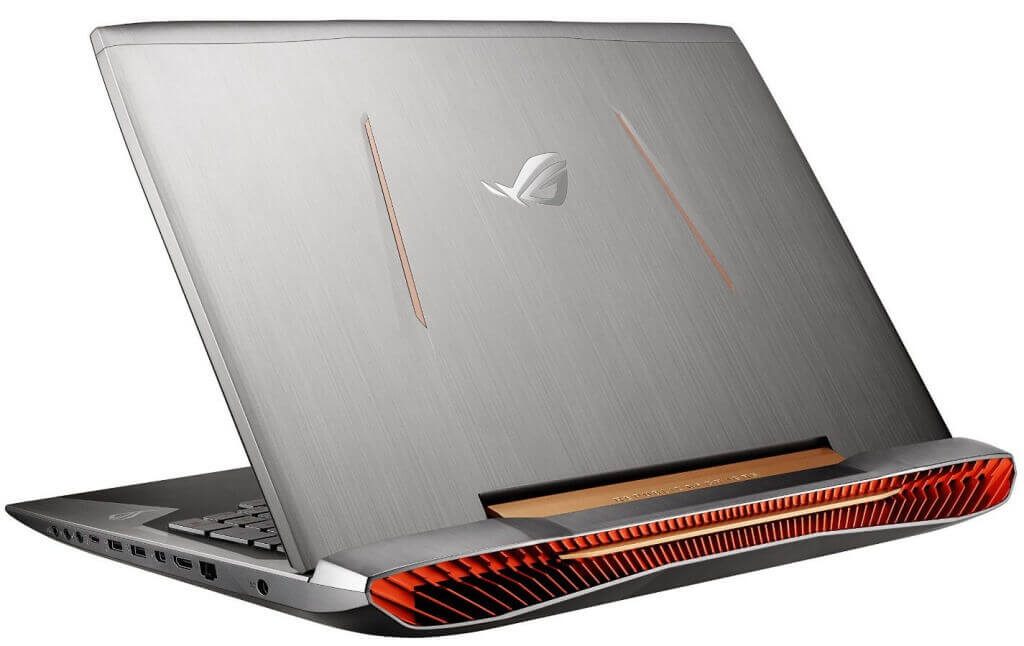 This laptop has a lovely 17 inch display that refreshes at 120 Hertz and is completely compatible with G-SYNC. Bear in mind that this laptop will actually need an external cooling system if you're running it for applications that are very resource intensive, as of course, VR and MR are.
Check out the best ASUS ROG G752VS deals
---
ASUS ROG Strix GL502VS
This is a very cost effective laptop that is an excellent deal at its asking price. Its heart is an Intel i7-7700HQ that can easily be clocked to 3.8 GHz. The GPU is variable, and can either be an NVIDIA 1060 or an NVIDIA 1070, either of which is perfectly capable of running VR or MR applications.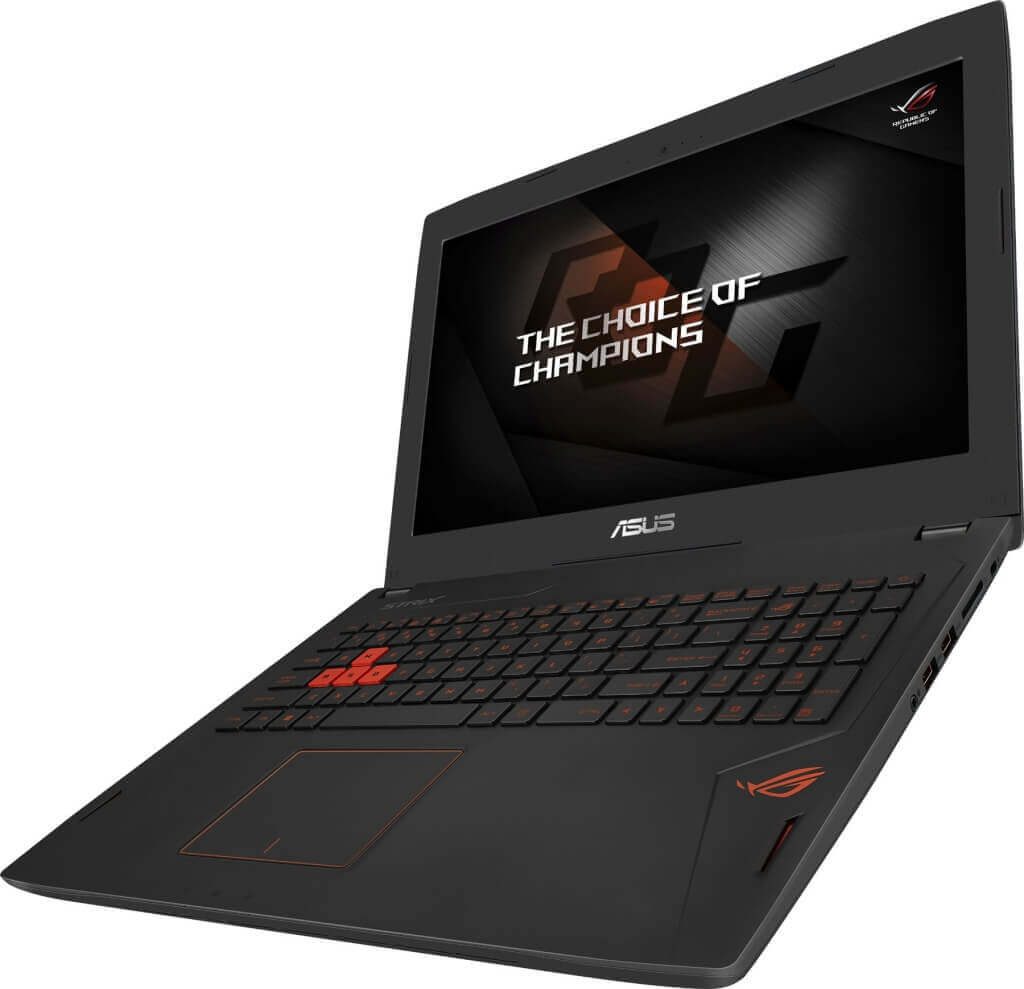 You get 16 GB of DDR4 RAM, and a fifteen and a half inch display with a resolution of 1920×1080. As I said, this is a cost effective ASUS option, and it should still run VR or MR applications smoothly.
Check out the best ASUS ROG Strix GL502 deals
---
Alienware 17
The heart of this laptop is a cutting edge Intel i7-7820HK processor. The quad-cores can be clocked to 4.4 GHz. This configuration has plenty of RAM, with 32 GB of DDR4. The GPU is an NVIDIA GTX 1080.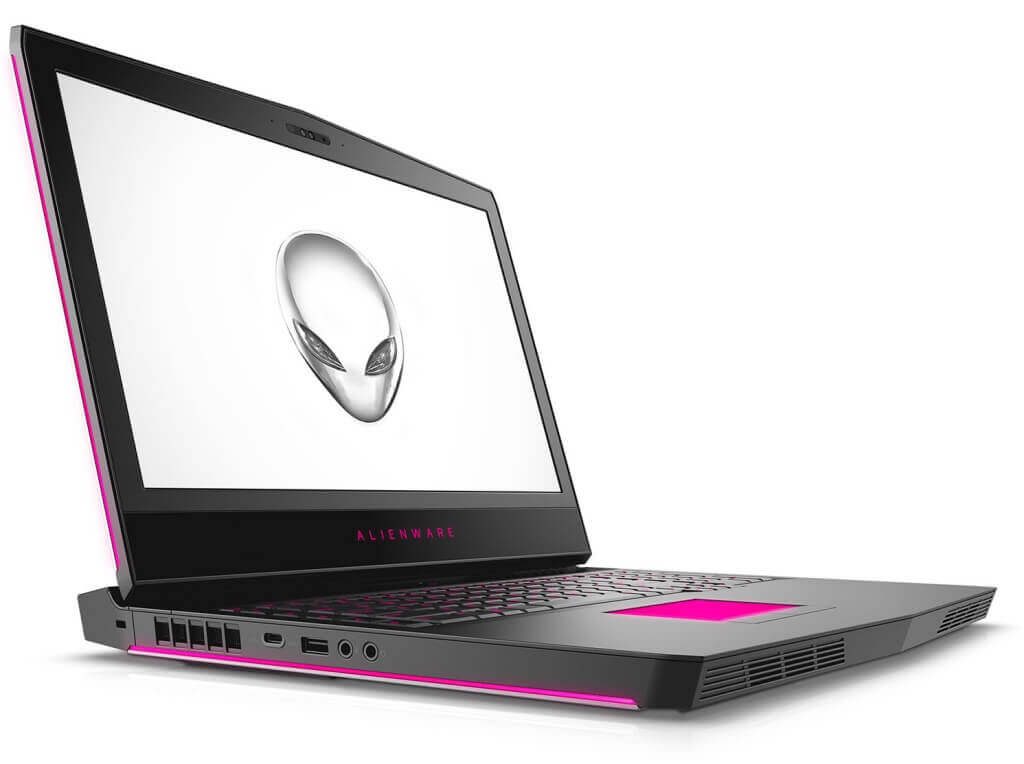 It has around 8 GB of GDDR5 video RAM, so all in all, this configuration should give you an excellent experience running most VR or MR applications. If mobility is a criteria, then the 17 inch display might possibly be considered too large, in which case the Alienware 15 is smaller and more portable.
Get the best Alienware 17 deals
---
MSI GS63VR
As the name implies, this is a VR-dedicated laptop that can handle most applications associated with VR – or with mixed reality, for that matter. Its processor is an Intel i7-7700HQ that clocks in at around 2.8GHz. For RAM it has 16 GB of DDR4, and its GPU is a GTX 1060 that has 6 GB of on-board DDR5 video RAM.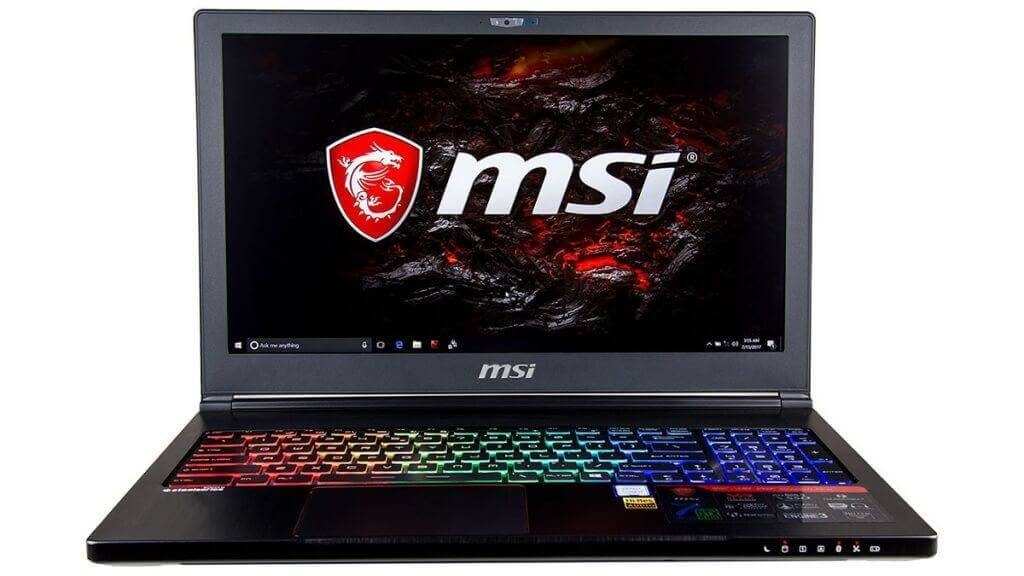 The standard display is 15.6 inches, and has a resolution of 1920 x 1080, but this can be pushed to a 4K resolution if you have the money to spare. If you're going to use the laptop for VR or MR, however, we wouldn't recommend it, as you won't be using the display much anyway.
---
Origin EON17-SLX
This is one of the most customizable laptops on the market, and it actually allows you to select or reject options from a menu, all of which affect the eventual price. This makes this laptop one of the potentially most powerful or potentially cheapest VR-MR capable laptops on the market, depending upon which options you choose.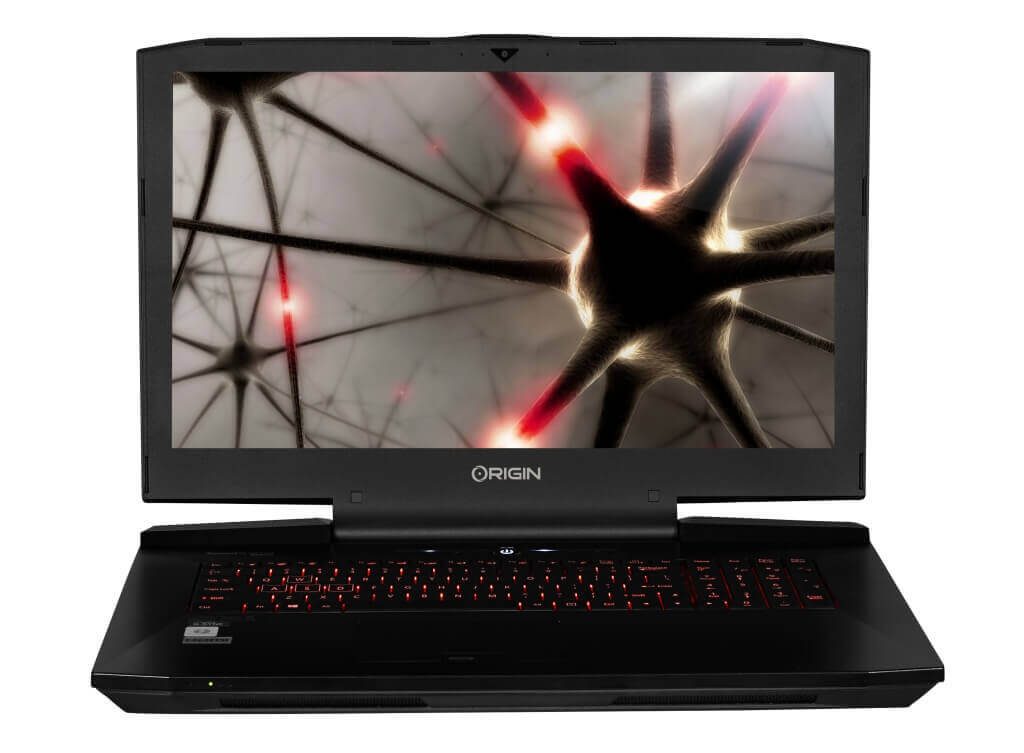 First of all, you have the option of selecting two GPUs if you want immense graphics quality, or only one if you would like to save on price. The GPUs offered are NVIDIA 1080s, even a single one of which is perfectly capable of running VR applications – two NVIDIA 1080s could almost be said to be overkill.
Origin offers quite a range of processors, all of which can easily support virtual reality or mixed reality, so which one you choose depends upon your taste and how much money you're willing to spend. The RAM is also customizable, and a Vive can run applications on 4 GB of RAM, whereas the Rift requires twice that. Windows Mixed Reality also requires roughly the same range. This means that the amount of RAM you choose for this laptop will depend upon what headset you own, and what applications you're going to run.
However, do bear in mind that this is a premium gaming laptop, which comes with lots of options that you would not normally expect, like the fact that you can get a variation of colors and paint-jobs on the laptop's case, including custom graphics that you choose yourself.
Click here for best Origin EON17-SLX deals
---
Acer Predator 17 X
This laptop is one of the more expensive ones. However, it is still not in the highest price range, and does offer one of the best configurations around.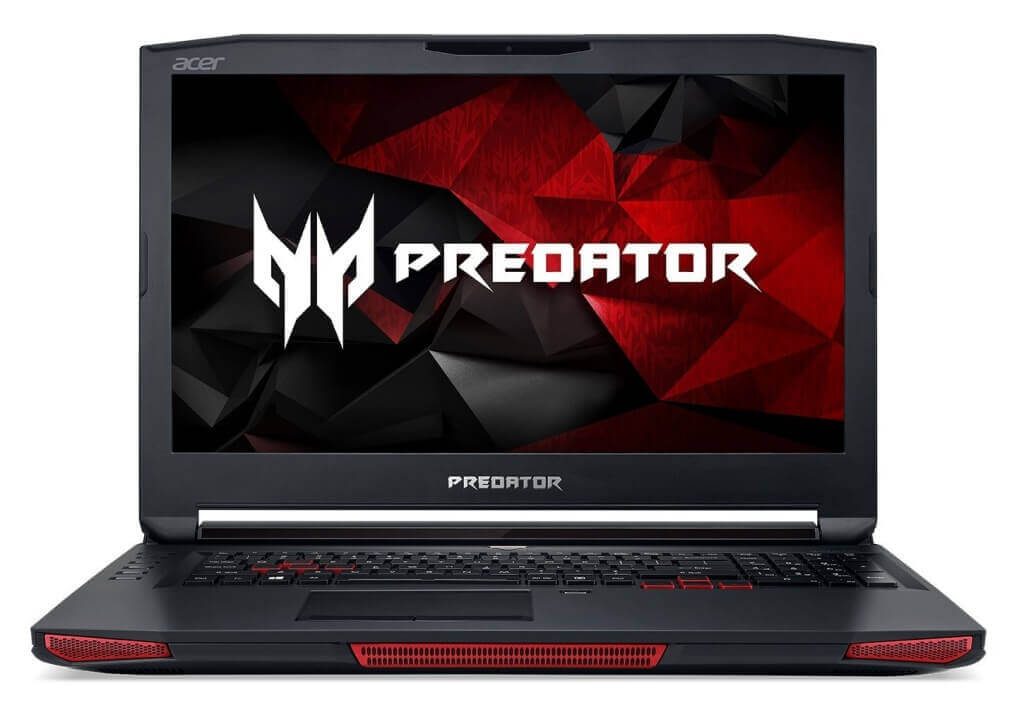 Its Core is an Intel i7-7820 that clocks at around 4.3GHz. The GPU will be an NVIDIA 1080 that has 8 GB of onboard DDR5 video RAM. This configuration comes with 32 GB of DDR4 RAM. All in all, this laptop is certainly an excellent choice if you're looking for something extremely powerful to run your VR or MR applications. The manufacturers offer variations of 4K and HD in the display module.
Click here for best Acer Predator 17 X prices
---
Lenovo Legion Y720
If the Acer Predator is too expensive for you, then the Lenovo Y720 might be the laptop you take home to run your VR or MR applications. It starts out in retail at a little over a thousand dollars, and runs on an Intel i5-7300. At a slightly higher cost, you can have an i7-7700 instead.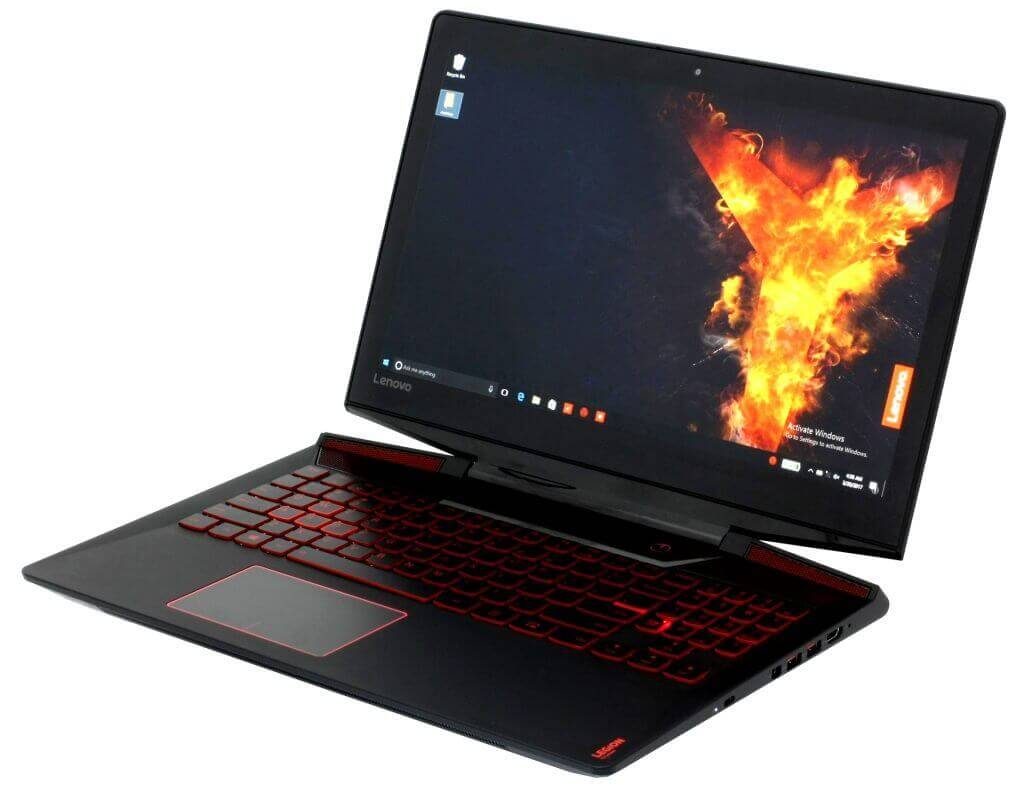 The GPU will be the usual VR or MR standard NVIDIA 1060. This configuration comes with 6GB of GDDR5 video RAM. While there are a great many laptops that are more powerful than this, this is really one of the most cost effective options, and one that can easily and smoothly run VR or MR applications. The display offers alternatives between HD and 4K, and if you choose HD, this can drive down the potential cost of the laptop further. The Y720 also supports Xbox wireless controllers and has USB-C ports, so you should be able to get right into any VR or MR application or game you choose.
Click here for the lowest Lenovo Legion Y720 prices
---
Specifications of the Oculus Rift
The Oculus Rift generally requires a higher set of specifications than Windows Mixed Reality or the Vive, so let's look at the minimum specifications that you'll have to meet. The lowest range of processor that is capable of running the Rift is the Intel i3-6100. If you prefer AMD processors, the FX4350 is also perfectly capable. You'll need at least 8GB of RAM, and the minimum video card would be NVIDIA's 960 or the Radeon RX 470. You also cannot run the Rift without a certain minimum number of ports. You will need two USB 2.0 ports, as well as a single USB 3.0 port. You'll also need an HDMI port.
So, what laptop would handle these minimum specifications the best?
It goes without saying that if you aim for the minimum specifications, you also get the cheapest possible alternative. In the case of the Oculus Rift, one of the cheapest alternatives on the market that can smoothly run Oculus Rift applications at the minimum settings, is the Lenovo Legion Y520. This is an extremely cost effective option that can retail under $800, but which nevertheless packs the power of an Intel  i5-7300 Core. The laptop comes with an NVIDIA 1050 Ti graphics processing unit that has 4 GB of on-board DDR5 RAM.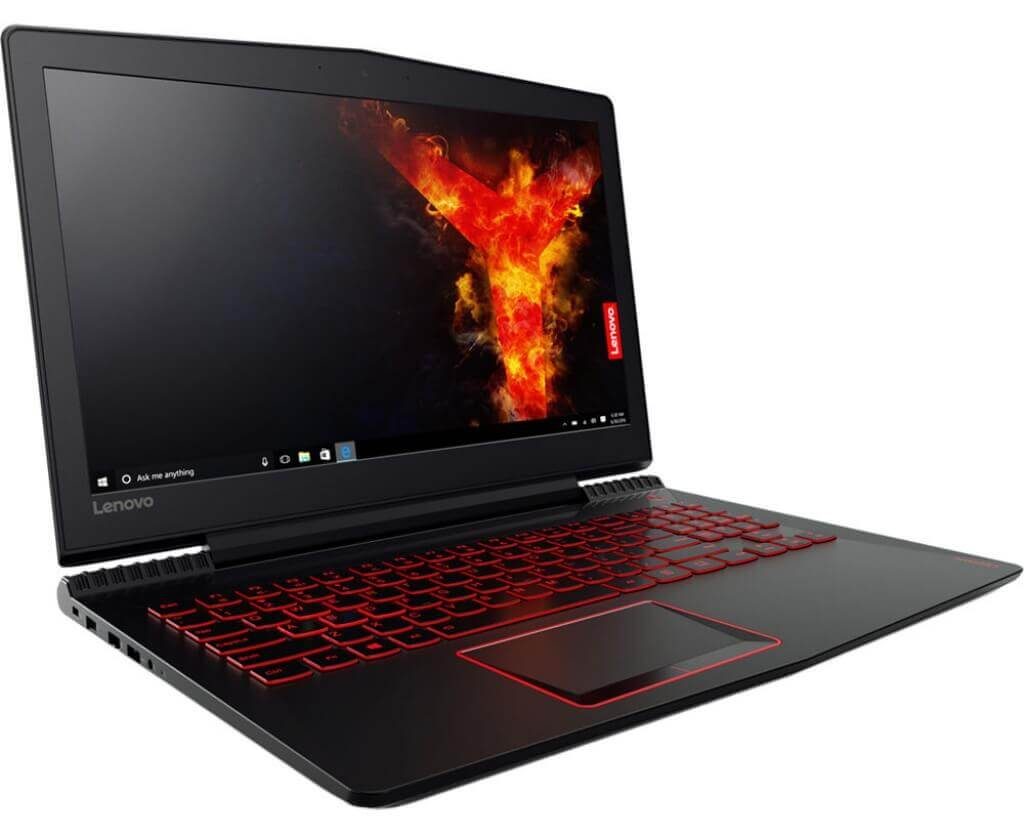 This configuration also has 8 GB of DDR4 RAM. While this is the most cost effective option, it can be upgraded in keeping with your finances. The processor can be pushed up to an Intel i7, while the RAM can be extended to 16 GB. However, even with that enhanced hardware, this laptop remains the best bargain on the market and the most cost effective option for virtual reality or mixed reality.