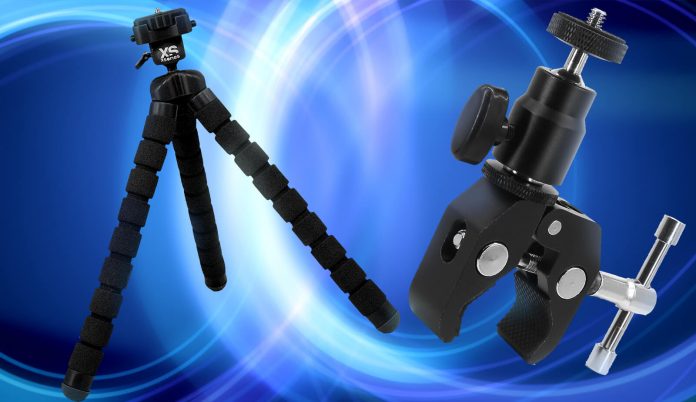 You may not wish to use the wall mounts provided with the HTC Vive lighthouses for various reasons. You might also prefer not to use a full scale tripod because your room is too cluttered, and the tripod takes up too much space. A nice alternative to these two options is an HTC Vive stand, which can take the form of either miniature tripods or of clamps that can latch onto various objects of furniture or onto door frames.
An HTC Vive Stand has several advantages
Firstly, you do not have to drill holes into your walls, which is a requisite for HTC Vive lighthouses. Secondly, unlike tripods, the miniature tripods and clamp based stands do not take up much space in a room that might already be cluttered by furniture. Thirdly, you actually turn the furniture cluttering up the room into an advantage, in that your HTC Vive stands can actually latch onto different items of furniture and so support your lighthouses.
Where you place your lighthouses isn't all that important, just so long as each lighthouse is above the height of your head. The main criteria to consider when purchasing HTC Vive stands is that the stand concerned should have a 1/4 inch screw, and also should be very stable, so that it isn't moved by vibrations.
The best HTC Vive stands will incorporate features such as slip resistant foam, and preferably, variable orientation arms. 
Bendy XSories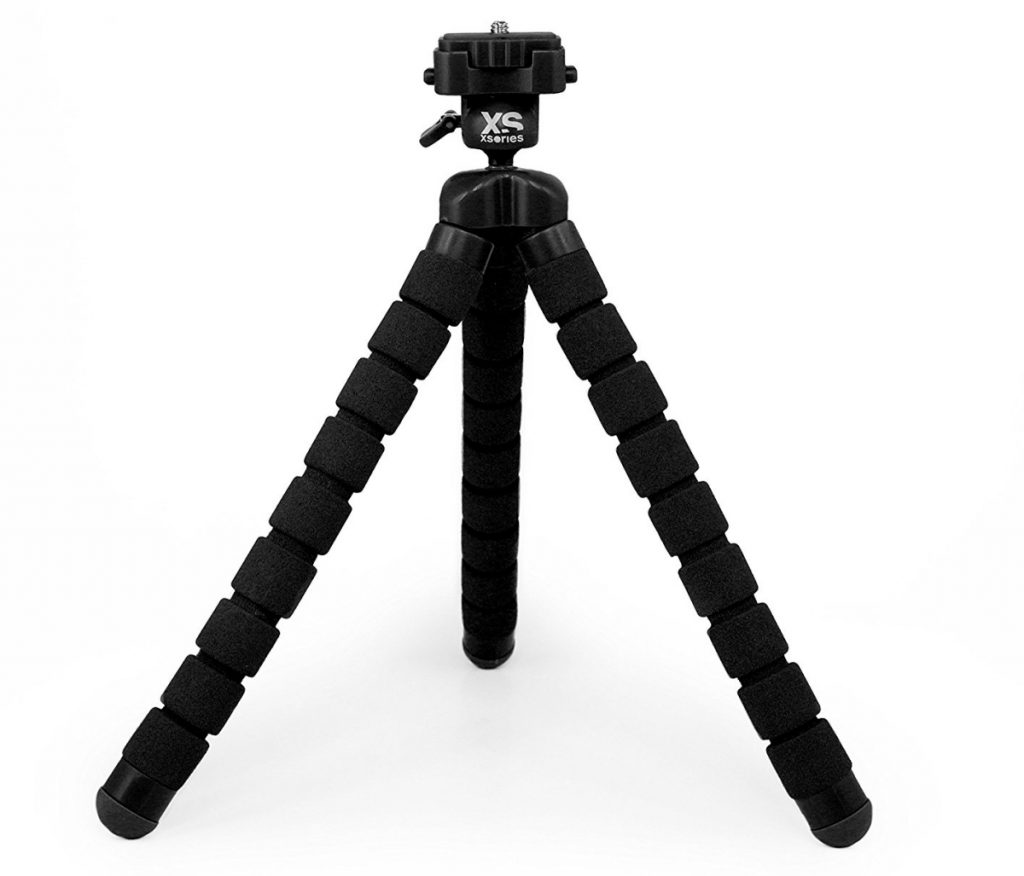 Bendy XSories' slip resistant foam allows them to adhere to any type of surface. This is by far the most flexible (literally) HTC Vive stand, because the three legs of the tripod can actually bend around to grip objects. This allows them to grip a piece of furniture or even wrap themselves around a pole, with perfect reliability.
The Bendy XSories are recommended as perhaps the best HTC Vive Stand because their design allows them to function as either a clamp or a tripod – or both!
Order Bendy XSories via Amazon
Anwenk Camera Mount
While tripods or poles are one option that you could use with HTC Vive lighthouses, clamp mounts make excellent HTC Vive stands as well. This solution has several advantages, in that it is affordable, does not take up floor space, and is not sensitive to floor vibrations. The Anwenk camera mount has a very versatile ball head that incorporates a 1/4 inch screw that is compatible with the Vive lighthouses.
The clamp is powerful, and can be attached to 15 mm rods, as well as to shelves, furniture, hooks, plate glass and other possible attachment points. It is made of extremely strong aviation aluminium, and is virtually unbreakable.
Order Anwenk Clamp Mount via Amazon
Haoge 11-inch Articulating Arm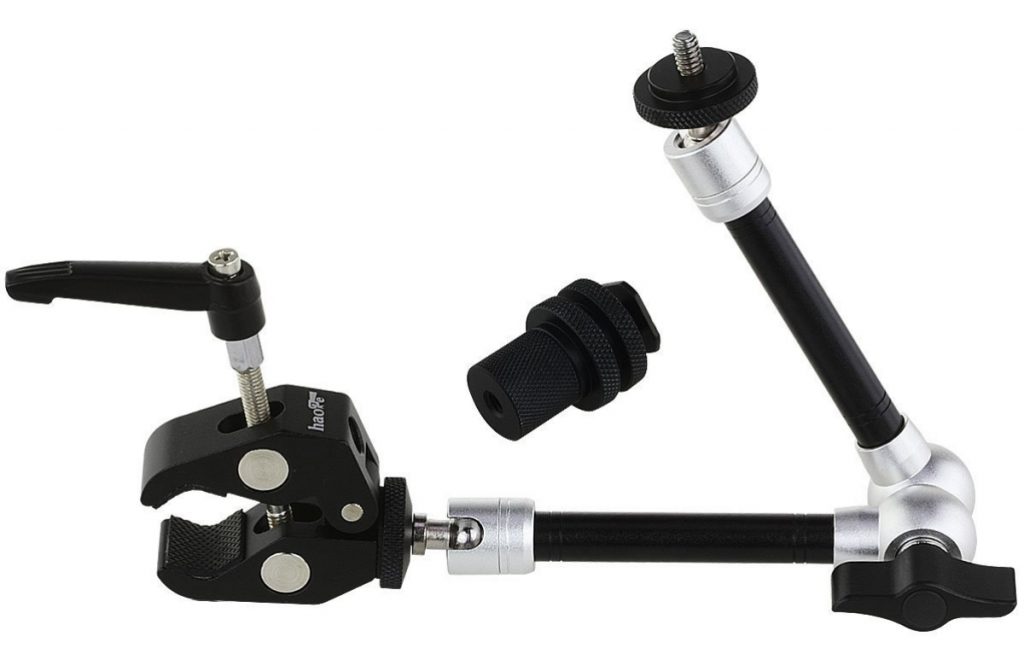 The Haoge articulating arm has been used for HTC Vive stands by a considerable number of Vive users, and is highly recommended.
It can also be used in conjunction with either of the previous two stands, for better maneuverability and precision.
The articulating arm simplifies the mounting and placement of the lighthouses with a great deal of precision, while the control knobs lock and provide for precise control and adjustment.
Not only has this articulating friction arm been used on more traditional surfaces, but at least one HTC Vive user has actually attached the Haoge articulating arm to a grid on his ceiling, where it worked very well.
Order Haoge Articulating Friction Arm via Amazon
The SmallRig Multifunction
These are some of the best articulated arms for HTC Vive lighthouses. While the HTC Vive lighthouses come with a wall mount, these do not provide for precision in positioning and thus do not make the best HTC Vive stands.
One way to create the perfect HTC Vive stand using the actual wall mount of the lighthouses themselves is to use a SmallRig Multifunction articulated arm between the wall mount and the lighthouse. The SmallRig Multifunction can also be used in conjunction with either a standard tripod or miniature tripod, or a clamp stand.
This solution adds a great deal of versatility to the mounting, and allows you to accurately choose the orientation and inclination of the lighthouses. You'll find that experimenting with the orientation of the lighthouses allows for much better tracking.
Best of all, this accessory is relatively cost effective, and will set you back a good deal less than most of the HTC Vive stands on the market.