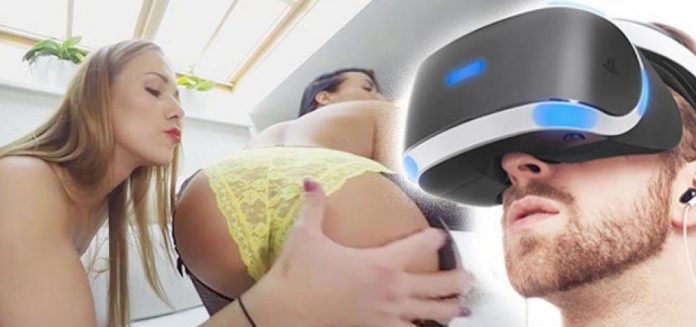 Virtual technology truly is a marvel to behold, the implementations of which are still being tapped, with new ways and possibilities being discovered on a regular basis. But, no one can deny that one of the greatest developments in that field is being made thanks to the porn industry. By some estimates, about 30% of the time spent in VR is used by consuming pornography, so if you own a PSVR, why not utilize it to bring you into the newly built land of virtual pleasures? Let us dive right in into the technicalities.
Although Sony has a love-hate relationship with the adult entertainment industry, with the release of the new 2.50 version update, they have implemented a full VR internet browser. So with that in mind, all the VR porn on the internet sits in the palm of your hand.
How to obtain the porn?
Like we said before, with the 2.50 update, PlayStation VR has been given access to a full internet browser, and with it all the porn you can consume, together with all the apps that can deliver the precise experience you're looking for.
Basically, you have two options:
-Either you visit the desired website that streams VR porn (we recommend BadoinkVR, SexLikeReal and VRPorn.com)
-Or, you download the media files, store them on a USB drive and play them
1. Watch VR porn on PSVR using SexLikeReal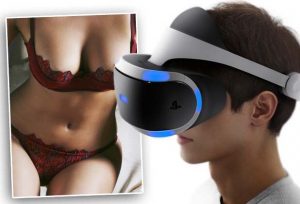 While there is a multitude of websites that produce VR content, we won't be covering all of them, but instead, we shall focus on the most prominent, and one with great free video samples: SexLikeReal.
SLR is fully compatible with all VR headsets, such as Oculus Rift, HTC Vive, and of course PSVR.
While the process of watching porn is pretty straightforward when using Oculus and Vive, with PSVR it's a tiny bit more complicated. By following our instructions you will get it running in no time.
It is no wonder that the world biggest porn site has decided to dive into the world of VR porn. By some estimates, the entire VR industry will be worth close to 40 billion by 2020, of which no small part will go to the adult industry.
So, let's dive right into the necessary steps to enter into the world of adult entertainment using PSVR:
Head on to the Free Videos category on SexLikeReal.com using a computer
Sign Up and Download the videos that have peaked your interest
Move the files onto a USB stick
Plug it into the PlayStation 4
The Media Player app needs to be updated to the version 2.50 of course
Open the file on the USB stick using the Media Player app
Turn on your trusty PSVR headset
Hold the options button on the Dualshock 4 controller
Select VR mode from the menu and enjoy the show!
2. Watch VR porn on PSVR using LittlStar app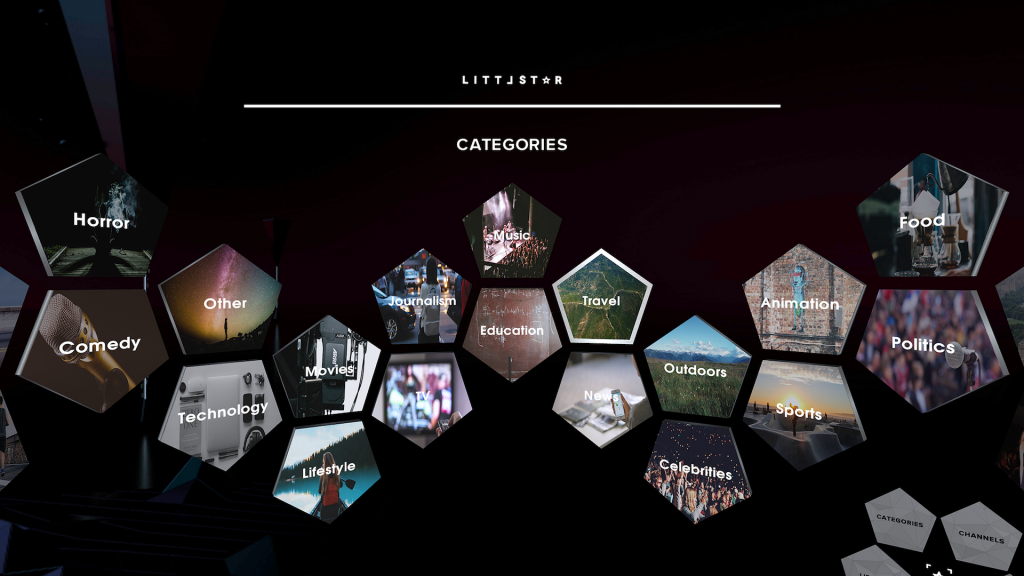 As we have covered quite extensively on how to watch VR videos on a USB stick, the magical application responsible for it, LittlStar, can also be used to watch some other forms of videos. Ahem, ahem, if you have not already found out by yourself.
None the less, here we will bring you a total overview of the process and a step by step guide to watch your favorite form of adult entertainment.
1. First things first, buddy boy. Head to the PlayStation Store and navigate to the app section. Than download LittleStar VR Cinema. This application is an absolute necessity for watching a wide variety of videos. Not to mention that it's the first and currently the only app that lets you watch 3D VR videos on PSVR.
2. Insert a PS4 compatible USB drive into your PC.
3. The USB stick must be formatted as exFAT or FAT32
4. Now create a folder on the top level of your directory called "LittlStar"
5. Dive into the depths of the Internet in pursuit of 3D VR movies you wish to consume.
6. Create a folder on your Flash USB drive called "LittlStar." Since PlayStation VR supports side-by-side and top-bottom videos, type into the search engines something along those lines like "SBS porn videos" or such. There is no doubt you will find a plethora of readily available videos.
7. Download the videos an put them into the LittlStar folder on your USB drive
8. And now, for the crucial part. You have to rename the files correctly for the LittlStar app to be able to recognize and play them. Depending upon the type of video, if it's either 180 or 360 videos, or side-by-side or top-bottom, you have to include that into the filename.
A few examples:
– For a 180 side-by-side .mp4 video rename it: *filename*_SBS_180.mp4
– If it's a 360 to-bottom .mp4 video: *filename*_TB_360.mp4
So, make sure to include the type of the video format in the name of the file, like the two examples above.


9. Then remove the USB drive from your PC and put it into the USB port on your PS4
10. Turn on your PSVR, adjust it as you see fit and open up the LittlStar VR Cinema app.
11. Navigate to the Library and scroll through the list of downloaded videos.
12. Choose the one you like and press play!
So there it is, a comprehensible and easy-to-follow guide on how to watch VR porn on your PlayStation VR headset. While still in its early days, the VR porn has gained quite a momentum in terms of both quality and quantity.
So, in the near future, there will probably be more and more studios producing adult content with an even greater level of immersion. The future is bright, for VR porn.