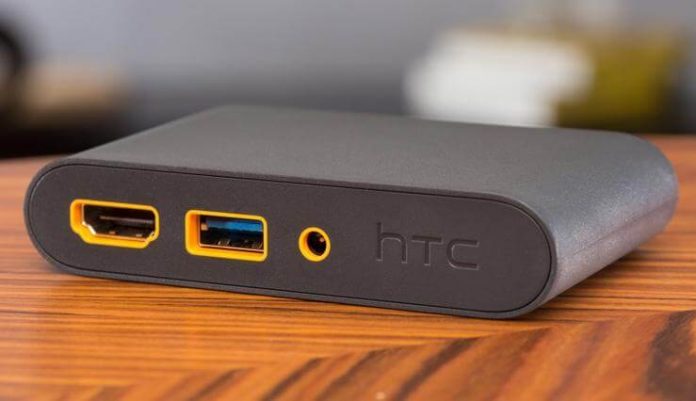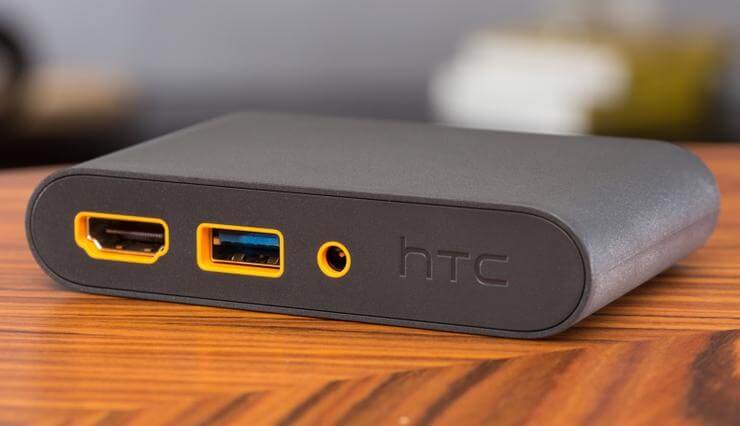 What is the purpose of the HTC Vive link box? The name is pretty self-explanatory – it is a box which links the Vive to your PC. Simple, right? There is, however, more to the HTC Vive link box than you may initially think, so let's break it down!
HTC Vive Link Box review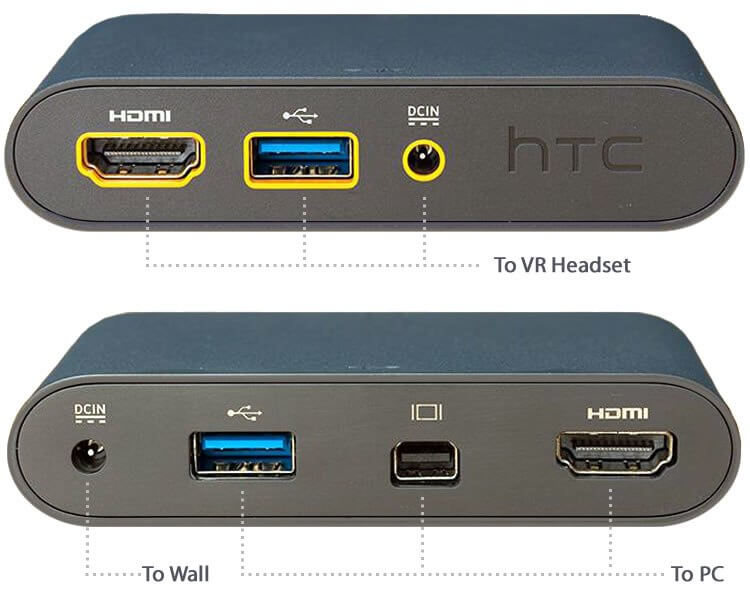 HTC Vive Link box – a power adapter essentially – helps you conveniently connect the Vive to your PC, as shown in the image above. Its main purpose is providing power to your headset, and it transfers the signal your graphics card puts out to the other end. Vive link box is also sort of a physical "bridge" between the Vive HMD and your GPU connectors, as the two are connected through it. This way, it acts as a safety feature – if you tripped over the cable you could easily rip out the computer slots of your GPU.
Link Box to PC
So the side of HTC Vive Link Box without orange ports connects to your PC / power outlet. First, ensure HDMI cable is plugged into your graphics card. After this, using the included USB cable connect the Link Box power adapter to the USB port. Have in mind that HTC Vive supports only USB 2.0 or higher. Finally, connect the link box to the power outlet using the power cord.
HTC Vive Link Box DisplayPort
You may have noticed that there is an available DisplayPort slot. If you prefer, you can connect the Link Box to your PC using DisplayPort to DisplayPort cable rather than via HDMI. The necessary cable to do this isn't included and must be bought separately.
Link Box to Headset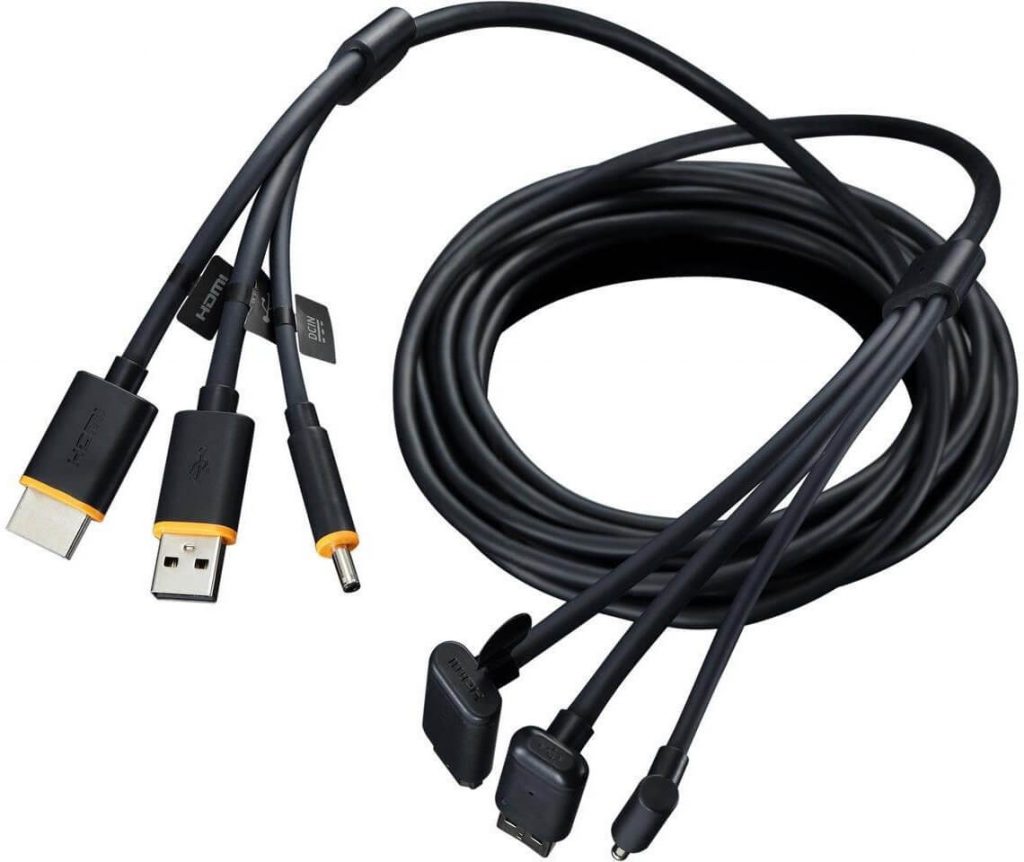 Finally, it's time to connect the HMD to the Link Box using the HTC Vive 3-in-1 cable – HDMI, USB and power. Orange goes to orange, so there's no confusion here.
Bluetooth
The Vive Link Box power adapter contains a Bluetooth radio which can control the base stations, turning them on and off. You can also connect it to your cell phone. The HMD itself doesn't have a Bluetooth, so it doesn't communicate with the base stations, except fact that the Vive sensors track the light pulses coming from the stations in order to track and determine its position in 3D. The Bluetooth inside the Link Box controls the base stations, meaning there's no need for a dongle.
HTC Vive Link Box extension cord
The one great thing about the Link Box which cannot be overlooked is that it allows you to significantly extend the cables. Unless you are planning to go wireless on the Vive, this will help a lot when it comes to organizing your VR playroom. Let's take a look at which extension cords you should consider buying. At this time, you can lengthen USB/HDMI cables and the Link Box power cord.