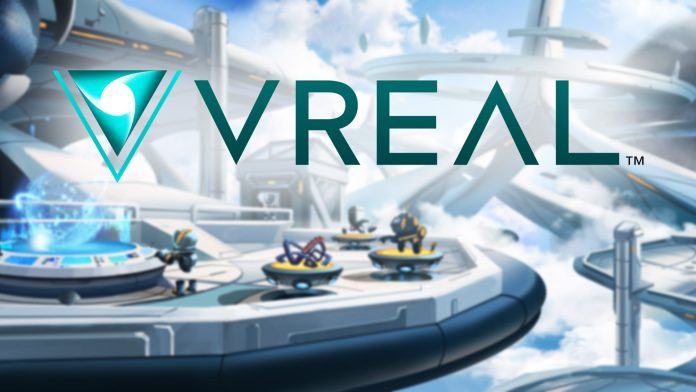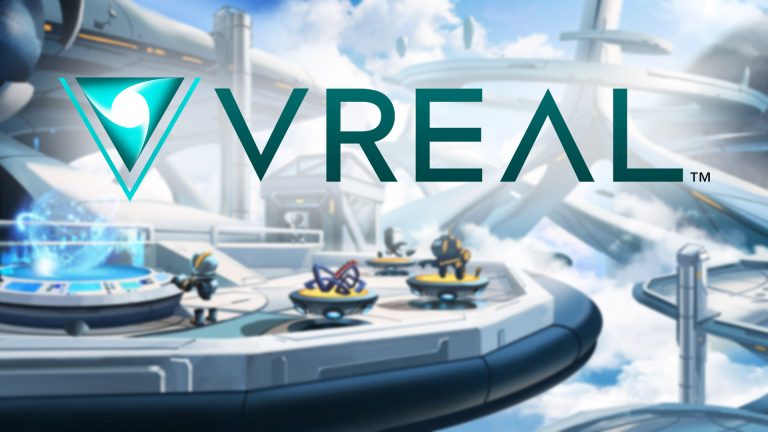 In the light of YouTube and Twitch, you may be wondering yourself, why another streaming site? Well, you might be surprised when you realize what VREAL has in store for you. If you either wish to become a VR streamer or sit back and enjoy the show from the audience's perspective, prepare for a revolution VREAL promises to make.
Everything who has ever watched a VR stream knows that it's not ideal. It's harder to connect with your favorite streamer while he has a bulky headset which covers his face and explores the 3D world, while you're stuck at a 2D flat screen.
Occupied with the same thought, a young startup VREAL decided to pool their brain power and make a new technology which will revolutionize the way we perceive streaming.
NO longer will you be distanced by entire dimension from your favorite streamer, now you will be able to join him in the game, together with a group of friends and share the experience together!
Rather than converting existing 2D content into a 3D environment, Todd Hooper, CEO of VREAL decided to take an entirely different approach and has designed the software from the ground up specifically for VR.
The team has built a software development kit which provides a vantage point for every viewer, thus allowing him to explore the world for himself by re-rendering the game itself.
By providing the viewer with a game avatar with which they can fully explore the game world inhabited by the streamer, an entirely new level of connection is possible. Someone using VREAL could be standing right next to his favorite VR streamer and get a commanding position to check out whats going on, all the while chatting with other viewers.
While VREAL is made for a pretty narrow niche, VR streamers who stream to other VR streamers, with the current development of technology, Todd hopes to grab a big piece of the currently baking pie.
In his own words:"We think it's going to be a whole new segment of the gaming industry. It's still pretty small today, but it will have its blockbuster titles."
His enthusiasm was shared by the investors, so VREAL is proud to announce that it has raised $11.7 million in Series A funding led by Axioma Ventures, while the total amount raised was around $15 million to date according to Crunchbase.
The feeling of watching VR in the way made possible by VREAL reminds more of being at a sporting event. You can move around in the space, discuss the game and play around. You even have some options, like being able to shrink to an ant size level and watch the game from the ground up, or you can decide to fly high and get a bird eyes perspective.
VREAL will provide developers with the option of how to support the player movement, viewpoints, and interaction, so there is no doubt that a lot of creative and new solutions how to utilize this technology will be born.
Of course, some of you may have wonder what about the support for people with mobile VR headsets, like Gear VR or Google Daydream? Or what about people without VR headset?
Well, VREAL has a graceful solution for all questions raised. While it is true that Vive and Oculus users will enjoy the fullest possible experience, with the game state sent directly to viewers machine for rendering, mobile handsets will enjoy a 360-degree video which will be rendered in the cloud.
For traditional viewing, VREAL supports the placement of virtual cameras anywhere in the game, and they can be played by the game developers, players or even viewers themselves, depending on the developer's implementation of VREAL's SDK.
Maybe we will even see a new form of streaming, commentator streaming since those great at this form of entertainment can set up multiple cameras on different positions and angles and stream the game to traditional 2D format while giving the best possible coverage. There is no doubt that VREAL has opened up many new possibilities in the world of gaming.
While the software is still in its alpha state, we can't wait to see how the final product will look, and feel like!