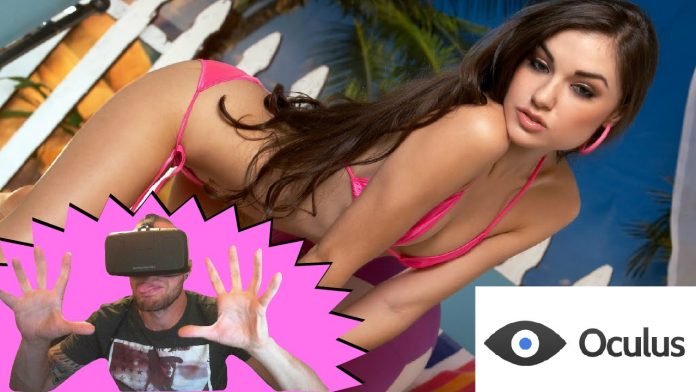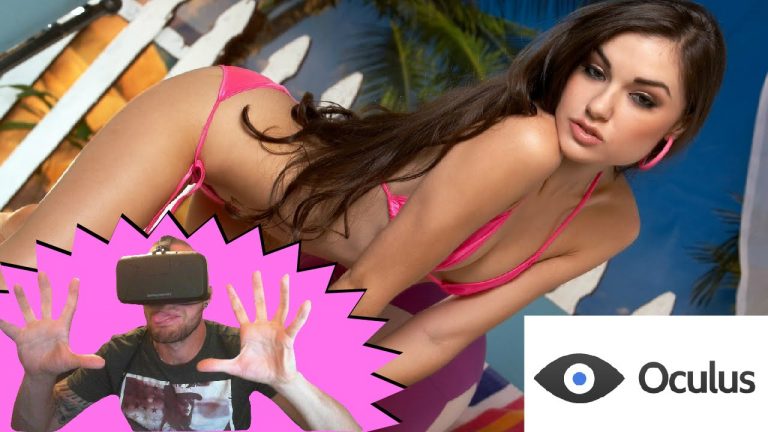 Wanting to entrée porn in Virtual Reality isn't actually a new thought. However, if you are using Oculus Rift, you will notice that its store does not generally have an adult section. Well, there is no need to fear, Oculus Rift Porn is both easy to find and enjoyable given that you know certain tweaks.
That's why we are here to help! Here is what you need to know.
Download a decent VR Player and of course, some Porn
The first way which you can access adult content on your Oculus Rift headset is to download both the porn videos and a viewer. There are plenty of options to choose from when it comes to downloading pornography and VR players.
Now you may already know sites like Badoink VR and Porhhub that have plenty of videos available for you to check. You can download porn from any of the sites that offer VR videos. Through our… well, research, we found VRPorn.com to be a pretty good source of… immersive videos.
Next, you have to download a decent VR player for streaming the Oculus Rift porn videos. This is where things can get complicated. There aren't many VR players available but you can check out certain players like AutoplayVR, Whirligig, or the already-mentioned Badoink VR. They are pretty handy (no pun!), but as a fair warning, the Badoink VR player is still in beta testing!
You are good to go now that you have downloaded some pornography and a good VR viewer. All you have to do is open the video content from within your Rift VR headset, and that's it, enjoy your porn.
It goes without saying that not every VR player is built equal and some videos and viewers are better done than others. But it is a great way to enjoy your favourite Oculus Rift Pornwithout the internet connection.
SexLike Real VR App
Another way to access porn in your Oculus Rift VR headset is by using the SexLikeReal VR application. It is an application specially made for the people who are reading this and is accessible across almost every current VR system. The app provides an outstanding experience of watching porn.
From being able to filter the type of videos you want to see to the User Interface, SexLikeReal application offers an experience that is head and shoulders beyond the competition.
To begin with, the app's UI is incredible and works like a full application. First and foremost, download the SexLikeReal VR application and install it. Now, put on your Oculus Rift VR headset and open the downloaded application. Immediately, you will see a colossal menu that lets you browse and filter what kind of content you want to see, including the frame-rates during the video and even the websites they come from.
However, you will need a good internet connection because there is no downloading necessary. The videos you chose to watch are all shown streaming. If you have a good internet connection, you are in for a superior porn experience. Not only that, the variety and number of videos are abundant, as the app pulls them directly from numerous sites.
Moreover, the application actually mirrors on your desktop offering an extra layer of protection. It is easy to monitor directly away from the application and back to the Oculus Home. The whole experience is smooth and just, very, very, well done.
Find the content you want to watch
Unfortunately, for the moment, actual porn applications such as SexLikeReal for Oculus Rift VR headset are few and far between. But, you don't have to perform a Google search and hope that things will work consequently. Instead, you are flooded with an array of options and content for you to browse through.
Reddit, a social news aggregation website, has an Oculus NSFW subreddit that is filled with discussions of NSFW (Not Safe For Work) content, links to videos, and experiences for Oculus Rift.
If you are new to Reddit, you will see links to all sorts of content from all over the internet. You may never know what you will come across, so just follow due diligence when clicking links, just as you do when browsing through any porn website. There is always new content to be mined.
Have Fun!
As mentioned in the above section, accessing Oculus Rift Porn on your Oculus Rift VR headset only takes a few steps. Unlike PlayStation VR, Oculus Rift has only a couple of options when it comes to accessing porn, but the experience is worth every struggle. You can either download the videos and watch them offline, or you can stream them directly –  Oculus Rift offers both functionalities.