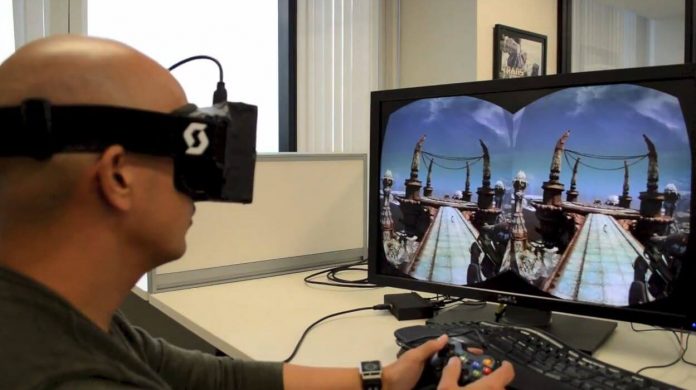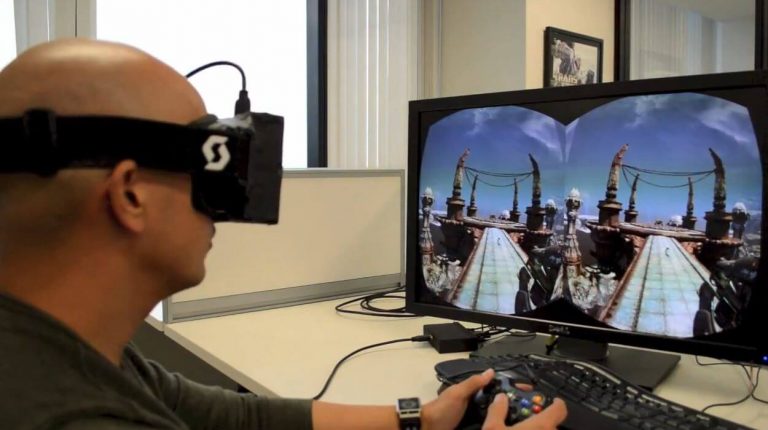 Vorpx is a program that lets you play classic PC games in VR. While the catalogue of games available for the Oculus Rift and the HTC Vive is growing daily, many players nevertheless dream of being able to play all their favourite PC games in virtual reality. This is made possible thanks to incredible programs that are loosely known as VR 3D Drivers.
The principle of VR 3D Drivers is simple
While VR headsets such as the Oculus Rift or the HTC Vive allow you to play games specially made for virtual reality, 3D Drivers can allow you to play all your favourite traditional 3D games in stereoscopic 3D using a VR headset. In other words, they offer a dedicated gamer the opportunity to 'port' a favourite game to virtual reality.
Initially, there were three reliable and functional VR 3D Drivers
They were Vireo Perception, TriDef and Vorpx. However, TriDef have abandoned their efforts to bring traditional games to VR, which leaves us with the two remaining alternatives.
While Vorpx is one of these, it's paid software, and there are quite a few people who'd like to see a free alternative.
Vireo Perception
Vireio Perception is the most viable free alternative to Vorpx as of the moment. Vireo Perception was, in fact, the first VR Driver developed and has been available since January of 2013. Initially, it had been created by a single developer, Andres Hernandez. Hernandez is also known as 'Cybereality .MTBS3D'.
Vireo Perception is an open source project that is available for free
Initially, about twenty games were compatible with Vireo Perception, including Skyrim and Half Life. It goes without saying that that number has increased massively over the years. Denis Reischl and Joshua Brown were added to the Cybereality team and have brought new capabilities to the system.
The latest version of Vireo Perception is 4.0
4.0 is the ultimate version of Vireo Perception. It brings a concept called Vireo Cinema to gamers. You sit in a gaming room in virtual reality and can play games either in flat screen or in stereoscopic 3D. In stereoscopic mode, your mouse in the game becomes a laser pointer that works on the virtual screen. While this virtual gaming room is an option, it goes without saying that you can switch to an immersive mode that lets you truly experience the game in virtual reality.
Vireo Perception now completely supports Vive controllers, actually allowing them to be emulated by a combination of the keyboard and mouse. The developers plan to support the Oculus touch controllers next. With new features being added regularly, it's a great way to experience older, non-VR games in virtual reality.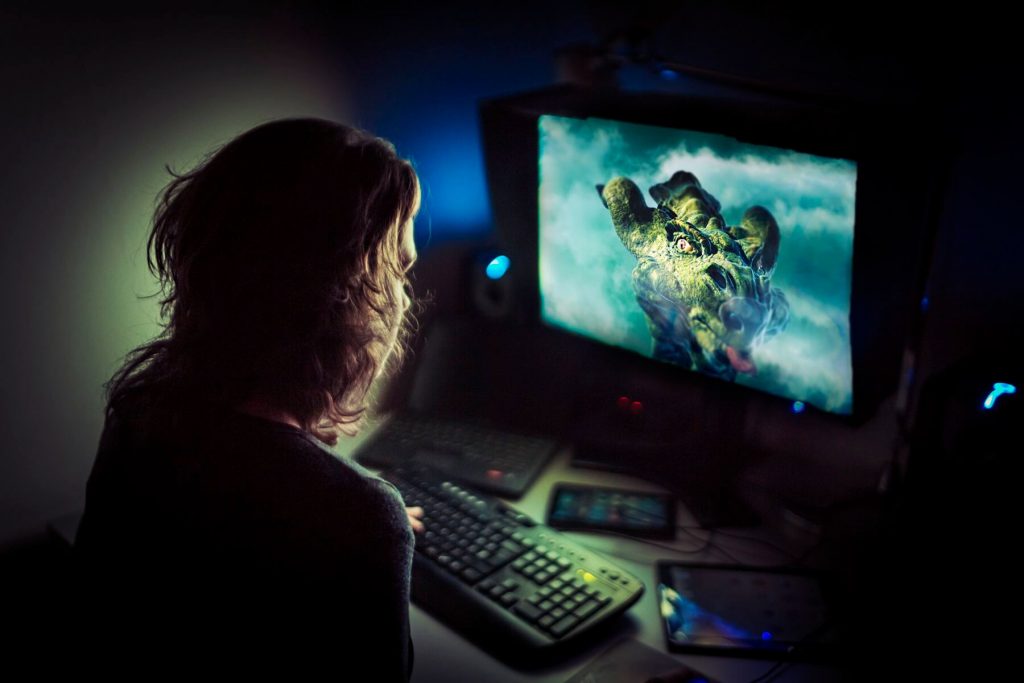 Vorpx
While Vorpx is paid software, it does remain an exceptional system for bringing classic games to VR, is very cheap, and should therefore be considered. Don't reject Vorpx just because you have to pay a small fee of thirty euros to use it – the program is good.
Vorpx was also launched way back in 2013, but was released in September of that year. It also allows you to play traditional games in stereoscopic 3D and incorporates head tracking. It also supports both the HTC Vive and Oculus Rift.
A wide range of titles
The range of titles offered by Vorpx is greater than Vireo at the moment, as over 150 games can be played in VR using the application. There are a great many titles in addition to those, that can be played with a VR headset, but in mono and with head tracking. That's a vast arena of games. Vorpx is a much more user-friendly program than Vireo, and will suit the less technically minded much better.
Vorpx – Features
When you play a game in stereoscopic 3D in Vorpx, you can choose between a very fast Depth Buffer system, which gives you a refresh rate of about 60 frames per second, or you can go in for the usual split image 3D.
The variation offers new possibilities for more resource intensive games. Thanks to its multi-threaded architecture, latency in Vorpx is reduced to a minimum. This advantage allows for superior immersion, and for a fairly good experience in any supported game in virtual reality.
The EdgePeak and ImageZoom features help to correct any imaging issues
The second is particularly useful, as it allows you to zoom in or out on the screen. You can also force a widening of the field of vision. Vorpx also offers you the option of a virtual keyboard, consisting of 16 keys that can be pressed at a glance. The shortcuts of the virtual keyboard are completely configurable.
The latest version of Vorpx to be released is 18.2.0
A considerable number of interesting titles have been added to the system with this version. You can play The Hunter: Call of the Wild, Conan Exiles, Unreal Tournament 3, Farming Simulator 2017, Final Fantasy XV and much more. It's the number of titles supported by Vorpx that really gives it the edge, and whether you're playing Assassin's Creed III or Jade Empire Special Edition, the immersive modes and stunning visuals will leave you spellbound.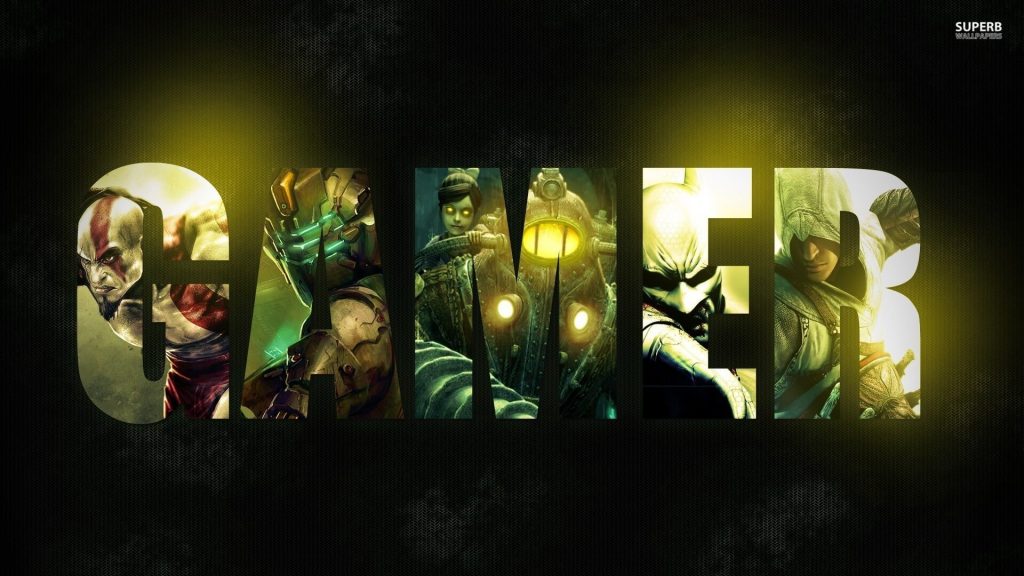 So which do you choose, Vorpx or Vireo?
Vireo Perception is free and is certainly a powerful and functional 3D Driver. Vireo keeps expanding its pool of games, and they might soon be on par with those offered by Vorpx. The best thing to do is to try out both the programs and see which one suits you best.
Whether you opt for Vireo or Vorpx, these programs offer a splendid chance to breathe new life into old and much-loved game titles.