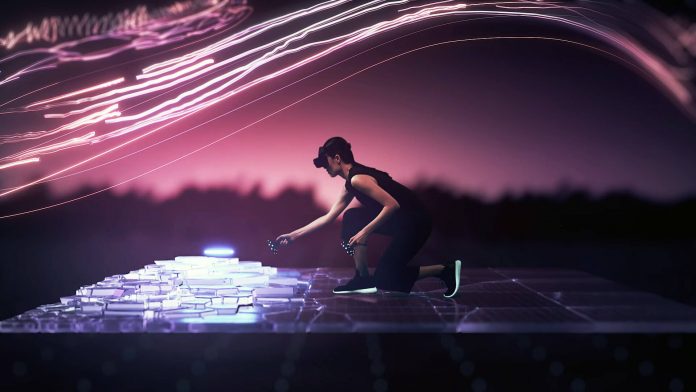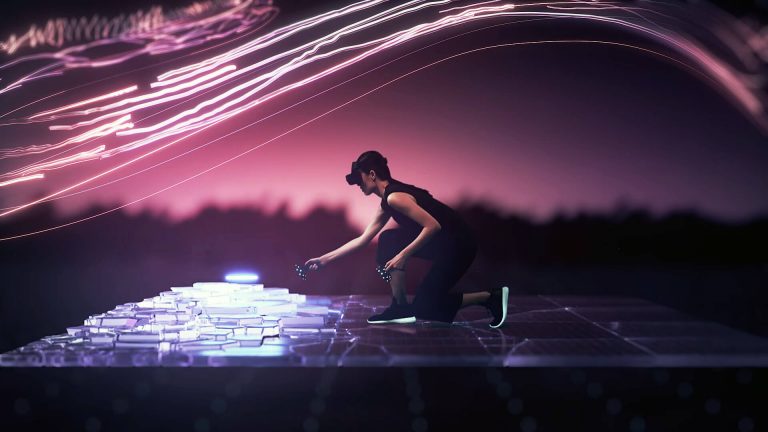 There are plenty of great mixed reality accessories, ranging from motion controllers and headphones to chargers and memory cards. What accessories you can use with a particular headset depends upon compatibility, of course, but here are some accessories that go well with just about any mixed reality headset on the market today.
Adding accessories to your Mixed Reality experience using Bluetooth
Bluetooth accessories are just about the most convenient in mixed reality, for obvious reasons – there aren't any wires to break into the immersiveness of your experience – or to trip over while playing a game.
Adding in Bluetooth accessories is very intuitive in Windows 10. You can also do it on a mobile that is using the same operating system. Simply access 'Settings' through the Start Menu, and then click on 'Devices'. You'll find a slider over there that allows you to switch Bluetooth on or off. Make sure that the setting is 'on'. Now, you need to pair your Bluetooth device.
Most such devices will have a button that you need to press to set up the pairing. Once that is done, your Bluetooth device or devices should come up in a list in the devices section on your PC. When you see the device you want to use in the list, all you need to do is select it, and then press 'pair'. If you have more than one device, make sure that you pair the right one.
---
Motion Controllers
If you've used VR controllers before with the Rift or the Vive and would like to do so in Mixed Reality, the Windows Mixed Reality controllers are certainly satisfactory.
These Motion controllers are a great accessory in MR because they provide an extreme level of precision, and that's the reason many gamers and enthusiasts prefer them, whether they're playing a virtual game or using a mixed reality app. Best of all, compatibility with these controllers is assured with most dedicated MR headsets on the market today, and the link-up is virtually plug-and-play.
The controllers themselves are really rather well designed
Of course, Microsoft has been able to build upon the initial offerings of other companies, but the truth must come out. Windows Mixed Reality controllers merge the finest features of Rift or Vive motion controllers seamlessly, and offer maximum gaming compatibility as well, as they incorporate not only an analog stick, but a trackpad and traditional triggers as well.
The chassis is slim and ergonomic, and all the controls can be accessed pretty intuitively. Sure, some people prefer the Oculus Touch, but it's a matter of opinion which is better, while there's little doubt that Windows Mixed Reality controllers outclass Vive controllers.
Get the best Motion Controllers deals here
---
Gamepads
While the Windows Mixed Reality controllers are really rather optimal where more active games are concerned, many dedicated gamers prefer to fall back on an old standard, the Xbox One controller. There are very good reasons for this. One is, of course, that the Xbox One controller can easily be made compatible with most Mixed Reality headsets.
But more than that, the mixed reality tracking system is based on two forward facing cameras based in the headset, and those cameras can lose track of the motion controllers in your hands in certain games. For games like those, the Xbox One controller allows for precision and perfect responses.
Best of all, the later generations of Xbox One controllers incorporated Bluetooth, which allows for virtually both ease-of-use and compatibility – just look at the 'Bluetooth accessories' section at the beginning of this article to know how to get your PC to recognize your Xbox One controller. Xbox controllers also offer massive compatibility with Mixed Reality games titles because you can also use a direct cable connection to link them to your PC. Windows recognizes them as part of its plug-and-play system, and you're good to go.
Get the best Xbox One prices here
Wireless keyboards
Can you really use a physical keyboard in Mixed Reality? Interestingly enough, you can, and there's a wide range of wireless keyboards available. A company called Keybodo has made keyboards easier to use in Mixed Reality by designing special elevated stickers so that you can feel the position and recognize individual keys with your fingers, even if you can't actually see the keyboard.
It goes without saying that you should be a good typist to use a keyboard in this way, and also that you should only use a keyboard in Mixed Reality that you've used in the real world for a while.
Click here for the best foldable keyboard prices
---
Logitech G933 Artemis Spectrum Gaming Headset
This headset is really a must have with windows Mixed Reality, because it creates such an exquisitely clear soundscape, and so massively adds to the immersion. You'll hear crystal clear high notes and rumbling basses. Not only will your Mixed Reality experience be enhanced, but it goes without saying that your games will have a whole new dimension added to them.
This headset, of course, incorporates a 7.1 surround sound system that will bring your virtual universe to acoustic life. These headphones have all the frills, including programmable keys and RGB lighting. They are also excellent for cancelling out outside noises, which makes them a big asset to immersion in Mixed Reality. The headset can be used either wired or wireless.
Click here for the best Logitech G933 prices
---
Unpairing a peripheral from Windows Mixed Reality
Once again, in Windows 10, go to the Start Menu and select 'Settings'. Once you select 'Settings', bring up the devices list. Simply scroll down the list until you find the device that you want to unpair from your system and click on 'remove'.
Feel free to experiment with other devices and accessories in Mixed Reality from the ones I've mentioned here, but do ensure that they're compatible with the Mixed Reality headset that you're using.