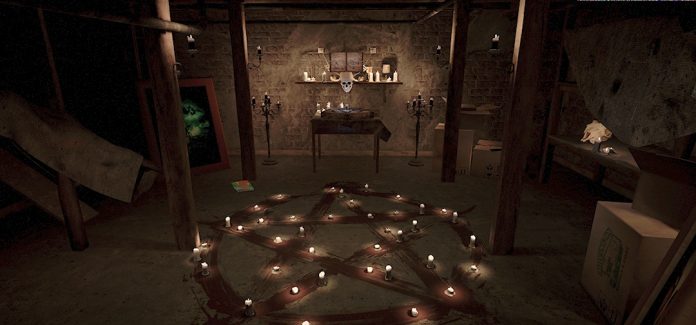 One thing that Virtual Reality is excellent at is frightening the living hell out of us.  The immersive nature of VR horror 360 has proved to give spine-chilling moments to the users. Wind-like whispers, creaky doors, and the soul-crushing rake creepypasta trepidations are perfect at home in VR experience.    
When it comes to horror movies, we all have had our pulse-bouncing, dreadful experiences. The feeling of being surprised and shocked when spirits, ghosts, and zombies on big screen give us jump scares is real. Well, one good thing about watching it on the big screen is that you can immediately shut it off or cover yourself under the blanket. But this isn't the case with VR 360 horror videos. It places you in an immersive state in which you are completely unable to escape.  
If you think that you can handle the fact that the clown from IT Movie is constantly staring at you or there is a creepy woman crawling past your eyes, and more; here are some VR Horror 360 videos recommended by VR enthusiasts that you must check.
#1 YouTube Five Nights at Freddy's
In mobile gaming, one of the leading Halloween-themed IPs (intellectual property) is Five Night's at Freddy's. Now on its fourth iteration, it puts you in different environments where you struggle to make it through the night while protecting yourself from crazed animatronics. In this VR horror 360 video, the creepy creatures have settled into a real home. Now the question is can you survive the night? Experience it to find out. BlackBoxTV is a YouTube channel that brought this scariest 360 VR horror movie.
#2 Catatonic
This is VRSE's first try at horror VR 360. Catatonic is a stereoscopic voyage that puts you through an insane asylum while you are seated on a wheelchair. You are brought into different rooms to witness the dreadful atrocities. It was previously labeled as Gear VR 360 horror, but it is now available on Google Cardboard via VRSE's Android and iOS app.
#3 IT: FLOAT – Cinematic VR Experience
If you are scared of creepy clowns, then this is not meant for you because this VR 360 horror video is the version of Stephen King's IT. Considered one of most scary VR 360 horror videos, IT: FLOAT puts you right into some of its best sequences including from the eyes of Georgie, who was charmed into the sewers by Pennywise. The video is available on Samsung Gear VR, Facebook 360, Google Cardboard, and YouTube 360.
#4 Xiao Wan's Strange Story
This VR 360 horror video is about a girl named Xiao Wan and her bizarre experiences. In each episode, she tells the viewers about the horror she had personally experienced in the way of a first person and the third person. The episodes include the horror in a hotel, the rainy night library experience, and in the toilet of a hazy night. Give it a try, she might creep you.
#5 Paranormal Activity: The Lost Soul
This VR 360 horror video is actually paid and is made available on platforms including PlayStation VR, HTC Vive, and Oculus Rift. The makers have taken the franchise to virtual reality offering the most terrifying 360° VR experiences out there. You are equipped with a flashlight to explore a stranded house in a quiet neighborhood. The moment you enter, the terror that haunts the house turns its sight towards you! Best of luck.
Get Paranormal Activity: The Lost Soul on Amazon
#6 The Conjuring 2 – Experience Enfield
You are all aware of the scares that Conjuring 2 offered. Now imagine them happening to you! You will get a nice preview of most of the frightening scenes in the movie but in a different way.
Summary
With Halloween creeping up, these are your best options to experience true horror. Whether you are celebrating at a Halloween party or alone in the dark, these insanely wonderful and scary VR 360 horror experiences will spook you to your bones.