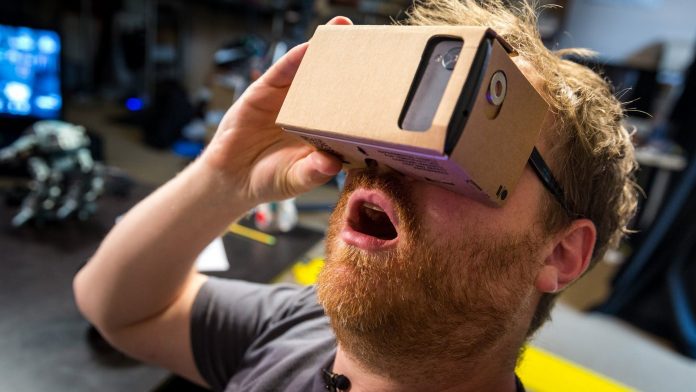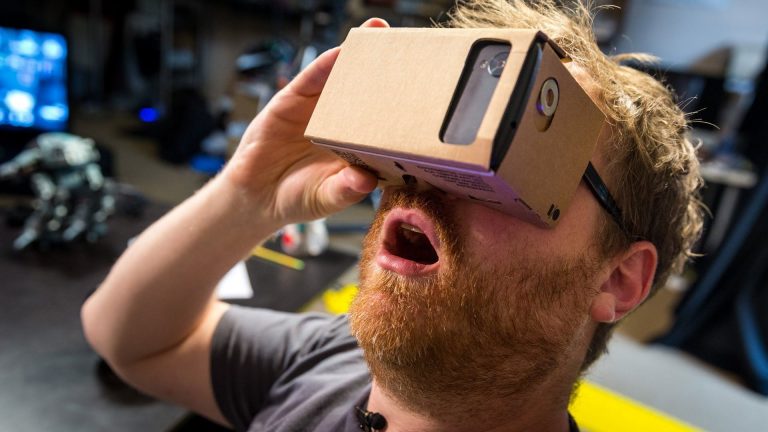 There is no denying that the VR revolution is right across the corner, so you may have found yourself wanting to join the community of VR enthusiasts and discover all the possibilities it can offer.
However, the steep price of high-end headsets may discourage you. Worry not, since Google Cardboard is a perfect entry into the realm of Virtual Reality available to anyone. Google, in its effort to spread the word of VR to as large of an audience as possible, made a product that can be used for a wide variety of uses. Cardboard is a low-cost virtual reality headset suitable for new users.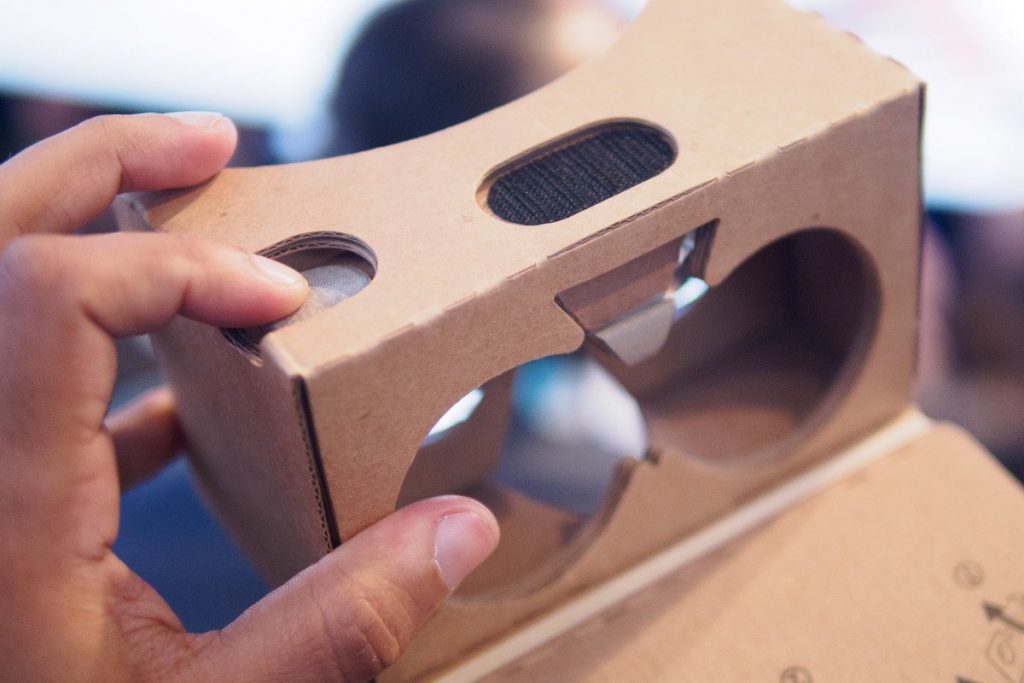 So, if you have found yourself with a cardboard in hand, look no further, for this is your Google Cardboard starter pack. After you unbox your Cardboard, the first thing you should do is download the app for Android and iOS.
The official Cardboard app is the first step on your journey and it offers a wide variety of apps and stunning demos readily available. These will serve as the perfect introduction into the possibilities VR can offer.
After the first rush of emotions that will swallow you into the VR realm, step further a bit and immerse yourself into the experiences it can offer.
1. Expeditions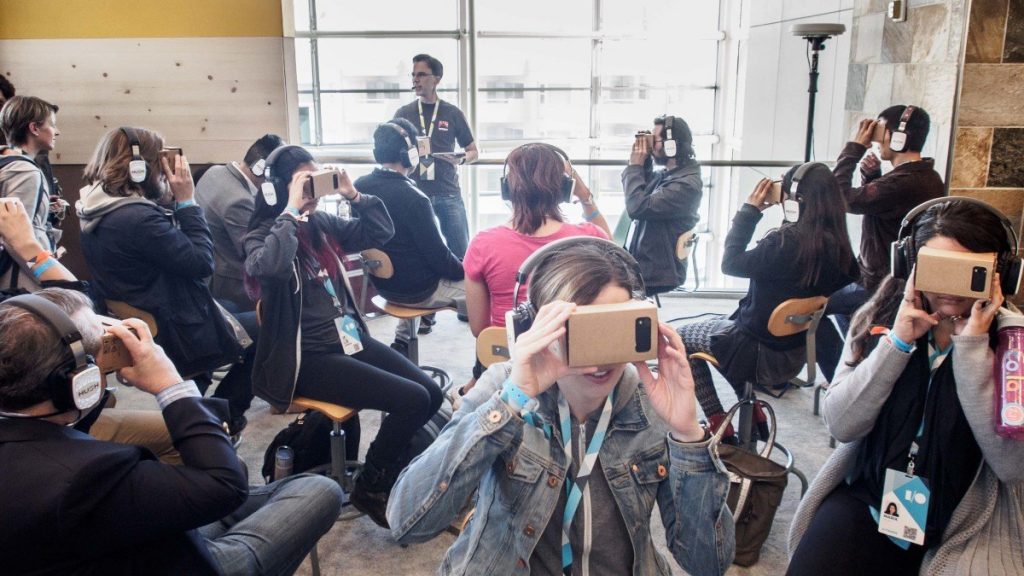 Google's Expeditions is a perfect proof that VR is here to stay and will change our lives in unimaginable ways. This future is closer than we might think. The premise is simple, you put on your Cardboard and the teacher showcases the points of interest which may range from the Earth's natural beauties to the celestial bodies such as Mars and Jupiter which may spark that fire of curiosity for the deep space.
It is a short step from revolutionizing the entire field of education, bringing images to life before your eyes and making the points more concrete as you learn your areas of interest.
2. YouTube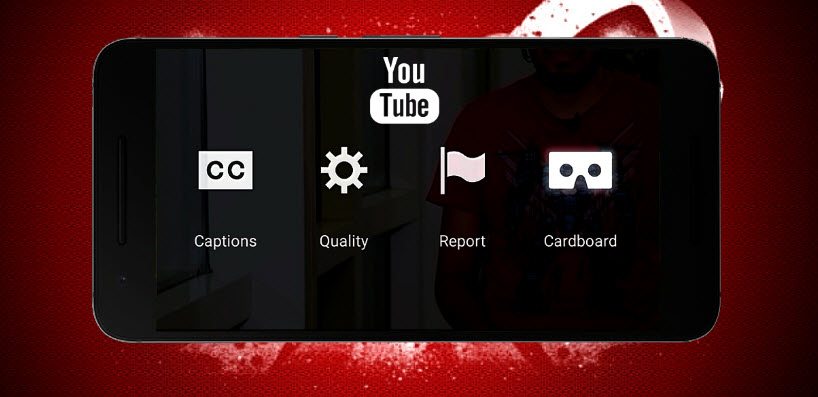 Although not VR per se, the 360 youtube application is revolutionizing the way we watch videos. It is a small step behind true VR experience. From VR music videos and virtual tours, to animated short movies, you will find yourself spending time on it as much as you were an YouTube. If you enjoy videos in your day-to-day life, check out our best VR video players.
3. Jaunt VR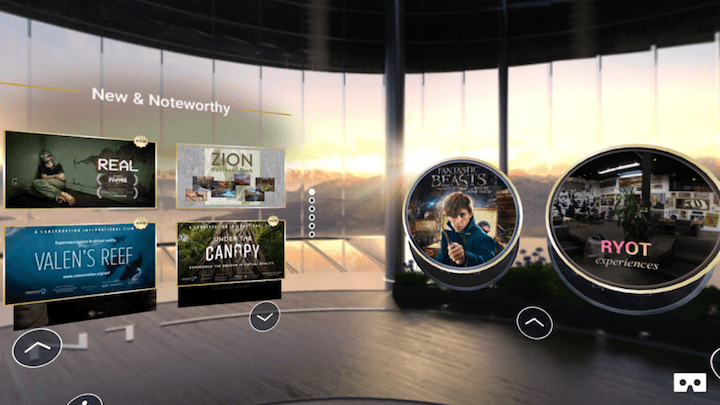 If you would like a step up from YouTube 360, Jaunt is the way to go. The company offers immersive videos, which are being added regularly, ranging from short movies transporting you down the rabbit hole of VR, to the feature length series, many of which are triple A quality. Also, the platform offers behind-the-scenes VR experiences from the set of Rogue One: A Star Wars Story, or if you're a football fan one at Manchester City football club.
4. Minos Starfighter VR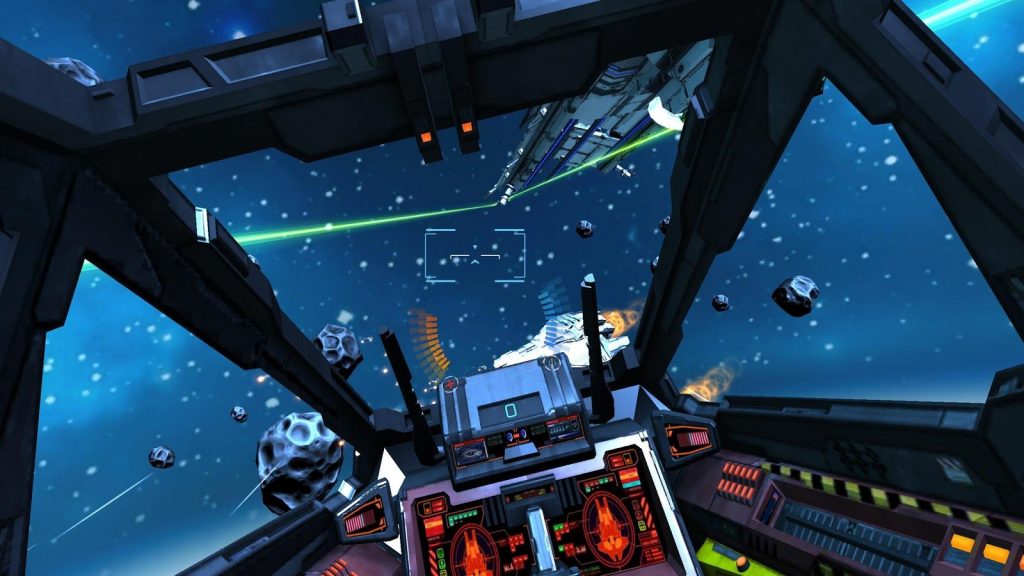 For those yearning for some action packed experience, the best place to start would be this first-person space shooter. Minos Starfighter VR puts you behind the controls of a spaceship speeding in the vacuum of space, blasting your way across the galaxy. The visuals are truly stunning, and showcase what is possible on a cheap VR headset. By playing this game, you will find yourself immersed in the experience dodging and moving as you command your ship across the space.
5. InMind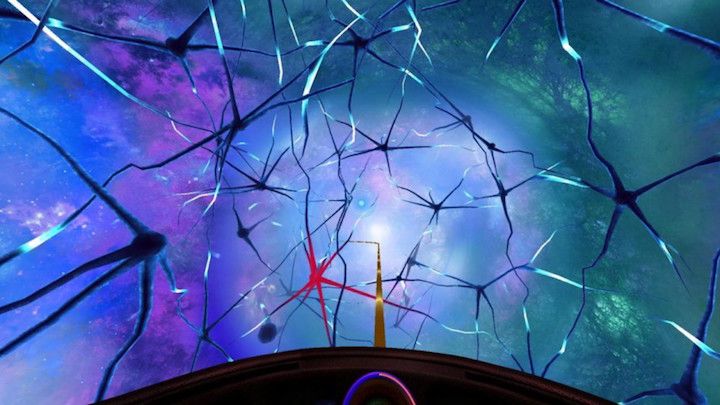 If exploring the depths of space is something you enjoyed, why not step into the other unknown? Yes, as the name implies, InMind takes you into the journey of your brain. You have the power to move inside the mentally diseased patient and find neurons firing misdirection, exploring the mind along the way.
6. Google Cardboard Camera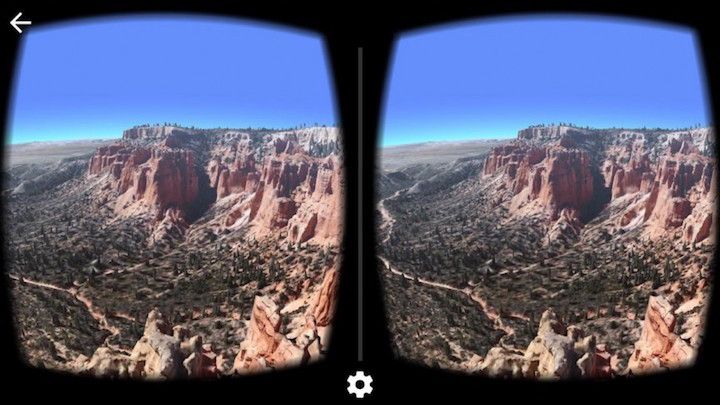 Google doesn't want you to just consume content with your headset, it wants to give you the power to create them. The Cardboard camera lets you take 360-degree, virtual reality photos and view them through the Cardboard. To make a photo, just download the app to your phone, open it, pick a point of interest and slowly twirl around in 360 degrees and let the app do the rest. It even works with Google Street View VR, so you can even add 3D locations as well.
7. Proton Pulse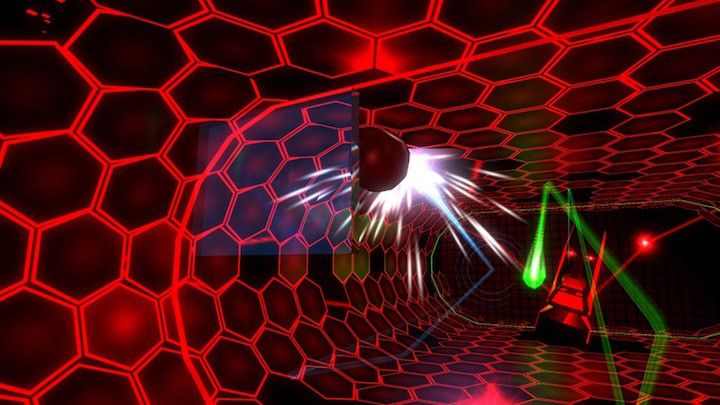 If playing games is your forte, why not try this little gem of a game? Proton Pulse is a truly fascinating VR game with beautiful visuals and fast paced gameplay that offers amusement for hours on end. There are over a 50 levels which you can enjoy. The goal of this brick-breaking arcade is to bounce various objects back to where they came from. A simple premise, but done in VR. It's a load of fun and enjoyment with high approval ranking given by the players.
8. Hidden Temple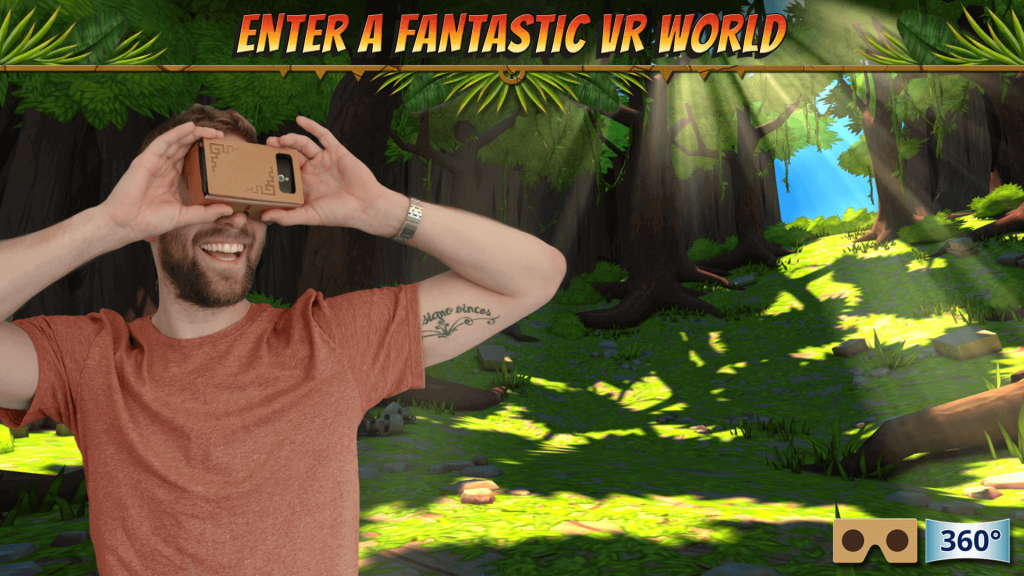 Hidden Temple is one of the best games which you can enjoy on Google Cardboard. The premise of exploring ancient temples and solving puzzles is intriguing and when you put on your set, you will find yourself strolling down the stone corridors wondering what secrets it contains. Hidden treasures and jewels await for those curious enough to explore.
9. Star Wars VR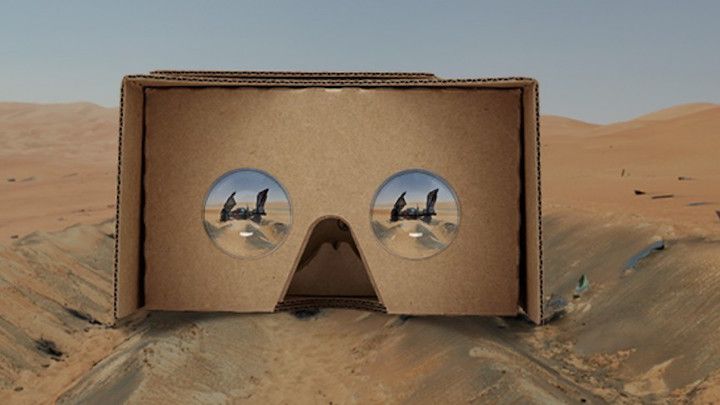 A must experience for any true Star Wars fan. This application puts you in the role of a Resistance agent on Jakku, a desert environment from 'The Force Awakens'. This app is always growing, new feature are added every day in expectation of the newest movie in the Star Wars franchise. I will speak no further and let you experience the feeling for yourself. It is extremely well done and, most importantly, fun little game.
Google Cardboard is the perfect entry into the world of VR. While it is quite cheaper than the high end VR headsets, the possibilities it can offer are quite satisfying and will catch any newcomer by surprise, with an entire spectrum of possibilities wide-open, something that was never dreamed of before.