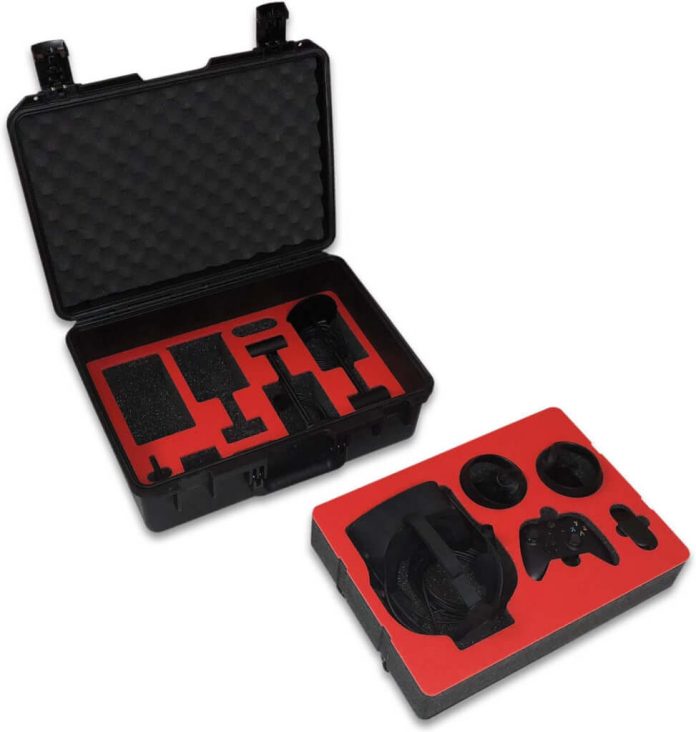 Transporting your Oculus Rift along with all the accompanying equipment isn't as easy at it may initially seem. If you have the Oculus rig at home, you are probably aware it takes some time to set the whole thing up. Many of us, however, tend to travel often, for whichever purpose – business or pleasure. Fortunately, there are plenty of Oculus travel cases suitable for individuals with more on-the-road oriented lifestyles.
So, what makes a good Oculus travel case? There are several factors to consider, but above all you want to make sure that your Rift remains undamaged during transport – protected at all times!
If you already have to travel a lot, or you just simply enjoy it, and want to bring your Oculus Rift with you, you might as well do it in style! Let's take a look at VRBorg's list of some the best Oculus travel cases!
The Pragmatist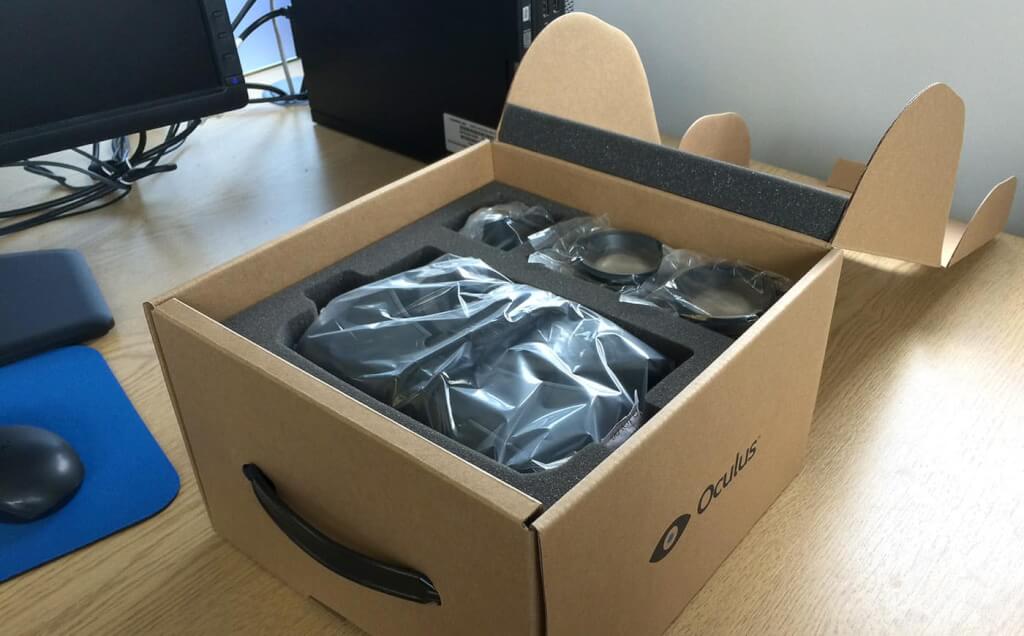 Yeah, you can use the shipment box the Rift came in with as your Oculus travel case. However, it isn't by any means the most stylish of solutions. The thing is, since the release of Oculus Rift DK2, the rig comes in a cardboard box, which in all honesty feels and looks very cheap. Its a cardboard box with a handle – that's it.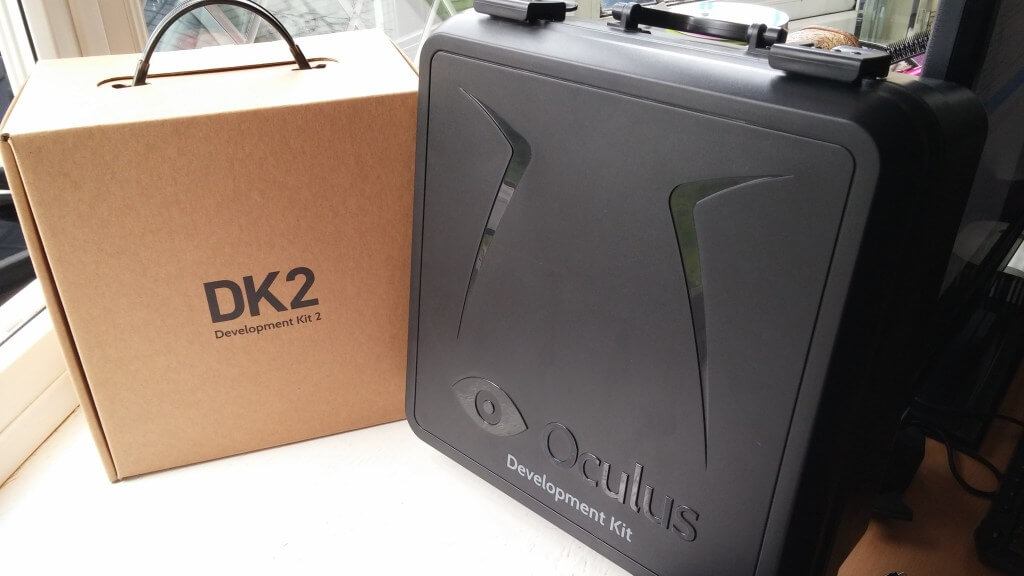 We understand that the goal was to reduce the manufacturing costs of DK2 as much as possible, but seriously, it is just disgusting, and I, personally, don't want to be carrying anything in it. However, if you've purchased the DK1 version, you got it in an aesthetically pleasing plastic casing, which serves the purpose of Oculus travel case perfectly.
Hyperkin Polygon VR Protector Bag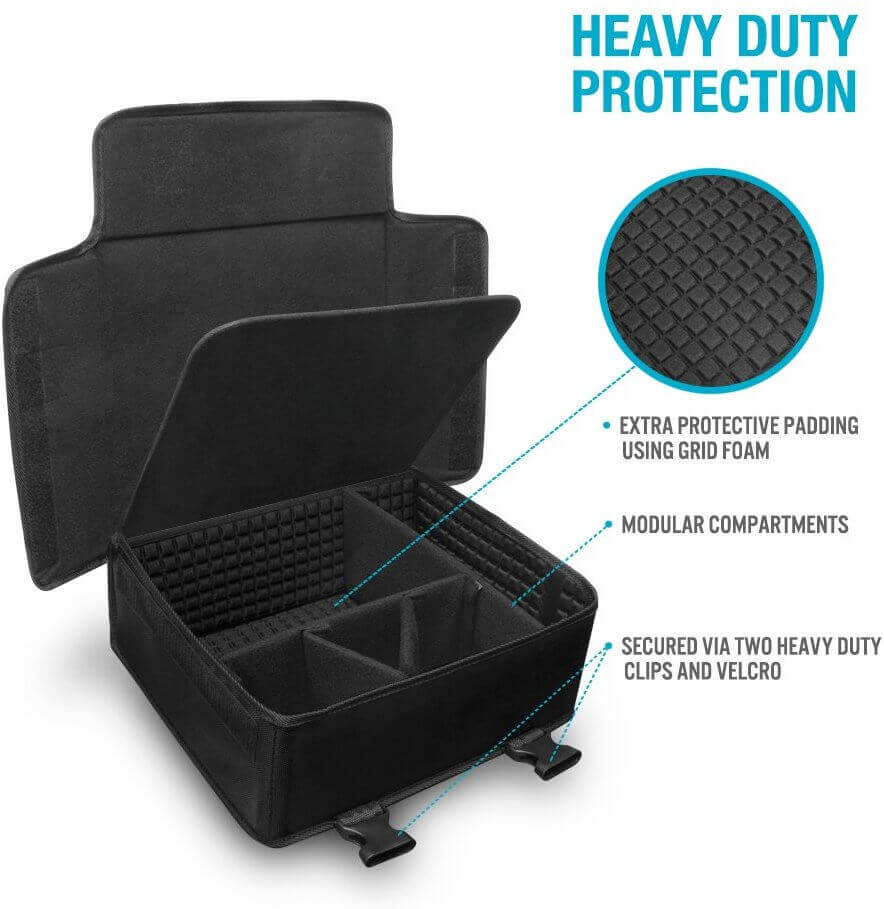 Here is something that will make you feel more comfortable carrying your Rift around. The grid foam ensures your Oculus headset remains safe. Modular compartments offer plenty of space for the headset and all the equipment. The dimensions are circa 12″ X 13″ X 6″, so this Oculus travel case from Hyperkin is decently compact. The extra protective padding ensures that accidental impacts or blows won't cause any damage to your Rift. It comes with a 4 ft. adjustable shoulder strap.
Check out Hyperkin Polygon VR Protector Bag on Amazon
USA GEAR S7 Pro Oculus Travel Case
USA GEAR came up with the Oculus travel case solution which resembles the standard laptop bag look. However it is a bit more bulky than the regular laptop travel case with the internal dimensions of 11.5 x 8.5 x 4 inches. It also features modular compartments – so called FlexWall organization. Essentially, you are able to reconfigure the interior in the way that best suits your needs.
The build quality is fairly decent. The bag is compact and lightweight, and the interior lining is made from scratch resistant materials, ensuring your Rift doesn't suffer from all that carrying around. The exterior shell is heavy duty padded and weather resistant, so this Oculus travel case provides an all-around protection.
Check out USA Gear Oculus Rift Carrying Case on Amazon
Navitech Rugged Gray Oculus Travel Case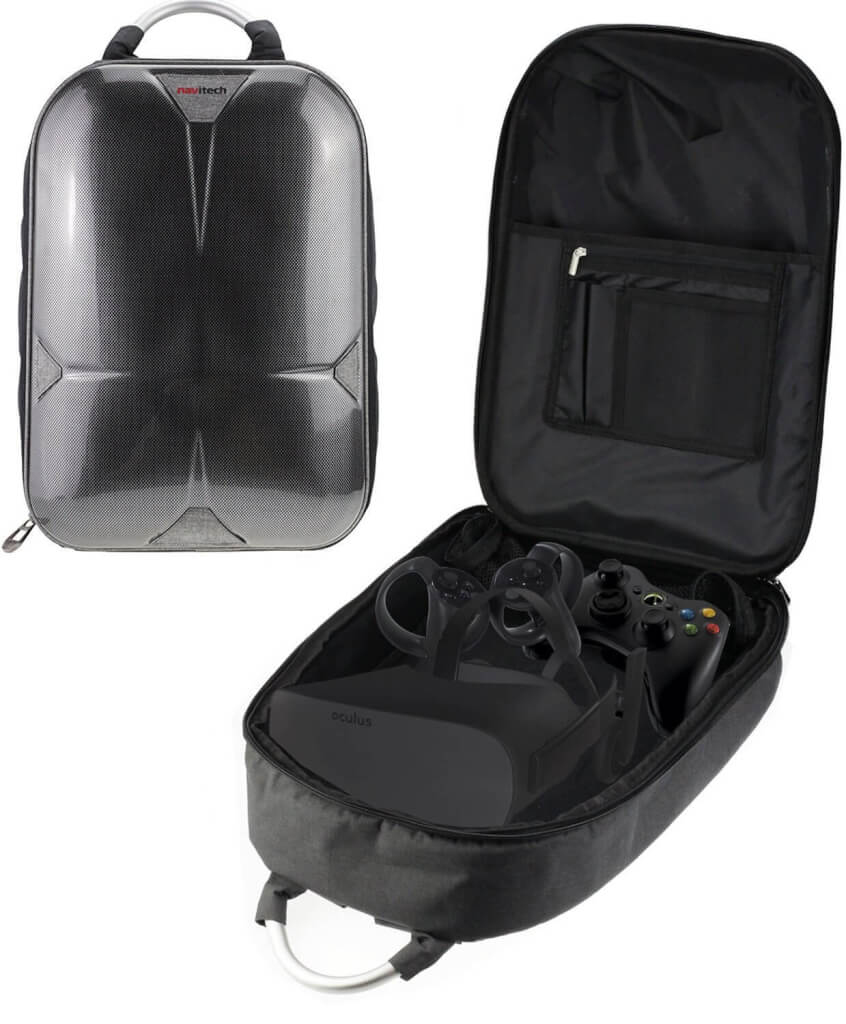 Navitech comes up with a backpack Oculus travel case solution. Built from unique poly-fiber materials, it provides heavy-duty protection, yet retains the uniform and sleek design. Of all aforementioned Oculus travel cases, this one seems like the best grab&go solution. The build quality is solid, the price is affordable, the design is aesthetically pleasing, compact, and yet everything fits inside! What else is there to say?
Click here to check Navitech Oculus travel case
Pelican Oculus Travel Case by Base Reality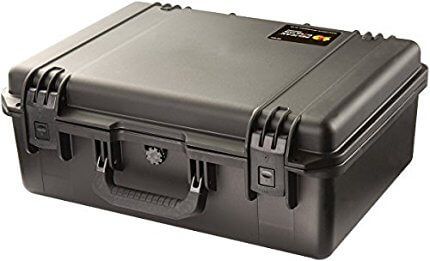 Pelican has been known for producing heavy duty suitcases for quite a while. When someone sees you with the Pelican Oculus travel case from afar, they'll probably think that you are carrying some REALLY important evidence or documents inside it!
Base Reality adapted the Pelican's suitcase, and it is now the ultimate Oculus travel case. The only downside is the excessively high price, which starts at around $300. Bad news, I know… It does however look really bad-ass!
Get Pelican Oculus travel case on Amazon
---
We hope that our list of best Oculus travel cases helped you pick out just the right one for you!
Sincerely Yours, VRBorg Collective