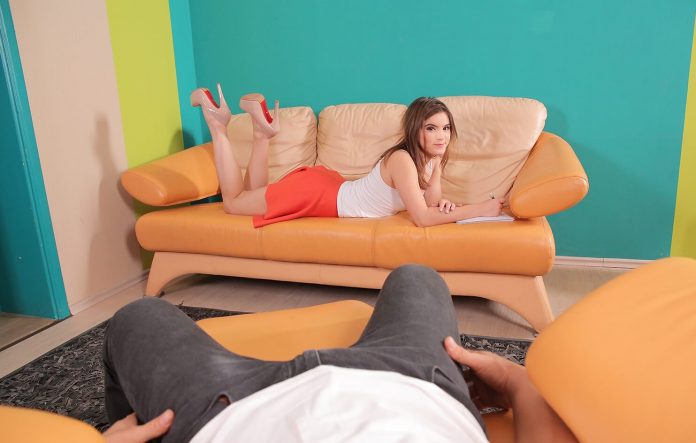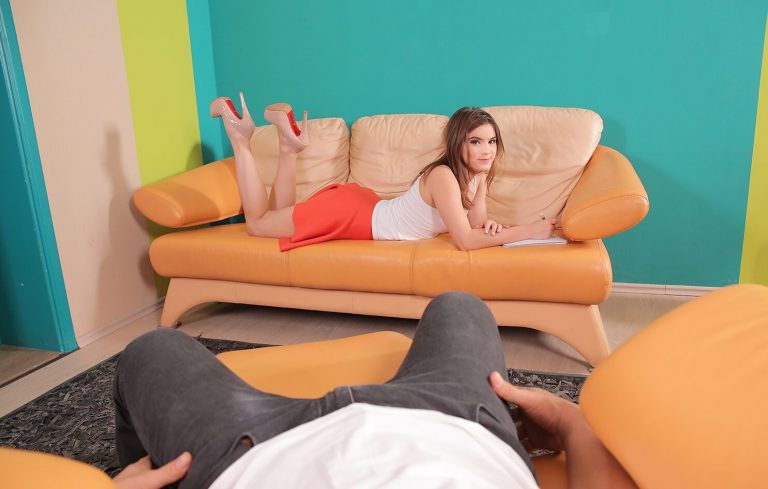 The release of the Oculus Go VR headset by Facebook has marked the start of a new era in virtual reality. That era is marked by a new and affordable headset of only 200$! With that significant price cut, we can already predict that the VR market will grow proportionally in size. And as you can probably agree, what better use of VR space than for streaming adult content.
The good news doesn't end there. The future of porn is, without a doubt, in VR. Luckily, watching porn on Oculus Go will be all the easier as there are already some really quality sites on the net dedicated to VR porn, and which are perfectly compatible with the Oculus Go.
"What are those sites you speak of, dear Sir?" – you ask, well you have come to the right place, dear VR enthusiast, so stick around and you will know all about them
Why is Oculus Go the ultimate tool for watching VR porn
With no cable and no need for a smartphone, you can immerse yourself in virtual reality without those 'unseen' cables getting in your way. Not only does this make the Oculus Go perfect for porn, but it also makes it great for virtual sex games. Of course, Facebook doesn't market the product as such. But trust me, there are porn connoisseurs around the world who are finding this to be quite true.
How to Watch VR Porn on Oculus Go
Everyone knows that the real reason these VR headsets were developed was so that you and I could watch VR porn on them.
So let us dive into the issue
Did you know that a good many porn sites have already released user manuals that tell people how to watch porn on the Oculus Go? This means that, depending on the porn site you choose, your VR porn experience on the Oculus Go could very well be 'plug and play'.
The Best App For Watching VR Porn on Oculus Go
SexLikeReal.com is website that has made browsing through VR porn and streaming it a breeze. If you wish to make one website your starting point for VR adult content, I would recommend that you first download this app.
It's like i-Tunes or Netflix for VR porn!
How to Stream VR Porn on Oculus Go
If you wish to start streaming VR porn right away:
Use the built-in web browser on your Oculus Go in VR mode
Visit VRPorn.com
Choose a video you like and press play! It's that simple!
The best VR porn streaming websites
There are about twenty companies specializing in VR porn but here are 3, that in my opinion, truly stand out in terms of quality and quantity:
And now for the two apps that will make your adventures in VR porn very much easier – DeoVR and Autoplay VR. Those are two apps that will allow you to access content on these porn sites, not only using the Oculus Go but just about any VR headset on the market today.
In the long run, there's really a win-win relationship between the producers of adult VR movies and VR headset manufacturers, each taking advantage of the other to promote their own development.
How to Download and watch VR Porn on Oculus Go
If you wish to add a certain video of your liking to a collection, there are some extra steps that need to be done in order to complete that mission…
Enter VR mode
Navigate to a porn site such as VRPorn.com
Choose a video that 'satisfies' you and click the download button
Go to Oculus Home and then open the Oculus Gallery
Click the 'Internal Storage' option and open your video
Select the right viewing method (usually its 3D 180 degrees)
Enjoy the show
While the streaming method is the most convenient and straightforward one, downloading the video has its benefits. It usually gives better resolution and you can watch it offline.
As mentioned before, Oculus Go is a great device for watching VR porn. As it is a standalone device, it lacks the necessary computing power to support some of the demanding VR porn games that the Oculus Rift can (want to upgrade?).
However, it is IDEAL for VR porn
Oculus Go was made with the purpose of streaming VR porn in mind, as it offers the best performance and maximum convenience together with a low selling point.
Recommended Oculus Go external storage accessories for porn hoarders
I know there are a couple of guys like you out there, identifying porn actresses in a snap of the fingers in the comments below, drawing upon extensive content that could rival the ancient Library of Alexandria.
However, as the Oculus Go only comes in 32GB or 64GB versions, downloading high definition video files will quickly max up the storage space. Not only that, but it doesn't have OTG support yet. Concerned? You needn't be since there is an even better way to download and watch VR porn.
You will need:
SKYBOX VR Video Player (download it on Oculus Store)
What you will be doing now is download your favorite VR porn videos to an external USB stick, plugging it into RAVPower and watch it using media streaming app such as SKYBOX VR Video Player.
The process goes like this:
Create a folder on your USB drive, SD card and name it "Share"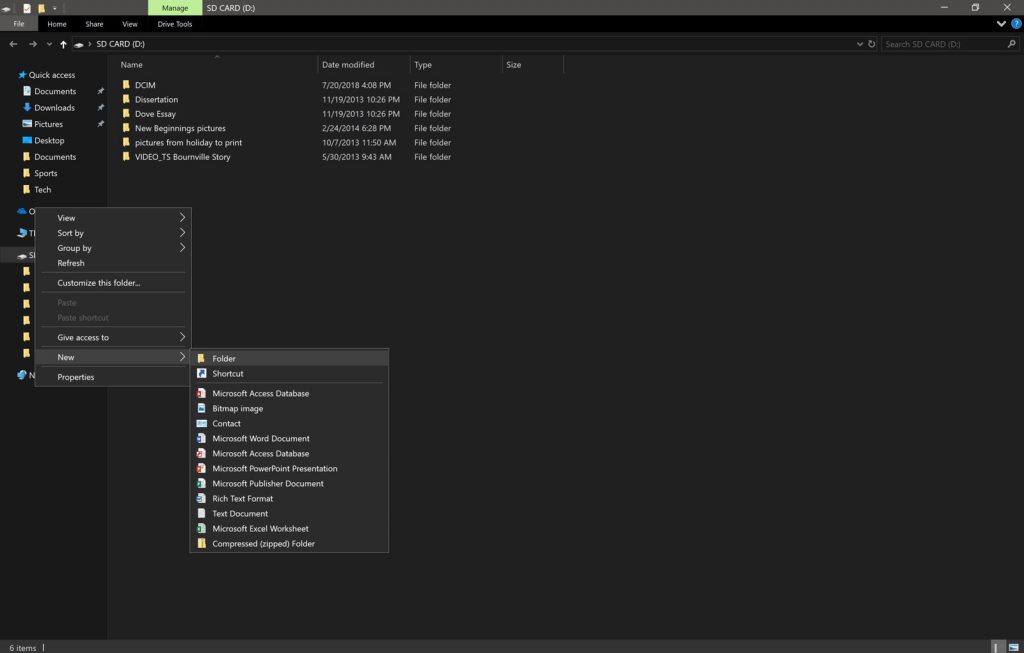 2. Inside, create a folder named "Movie"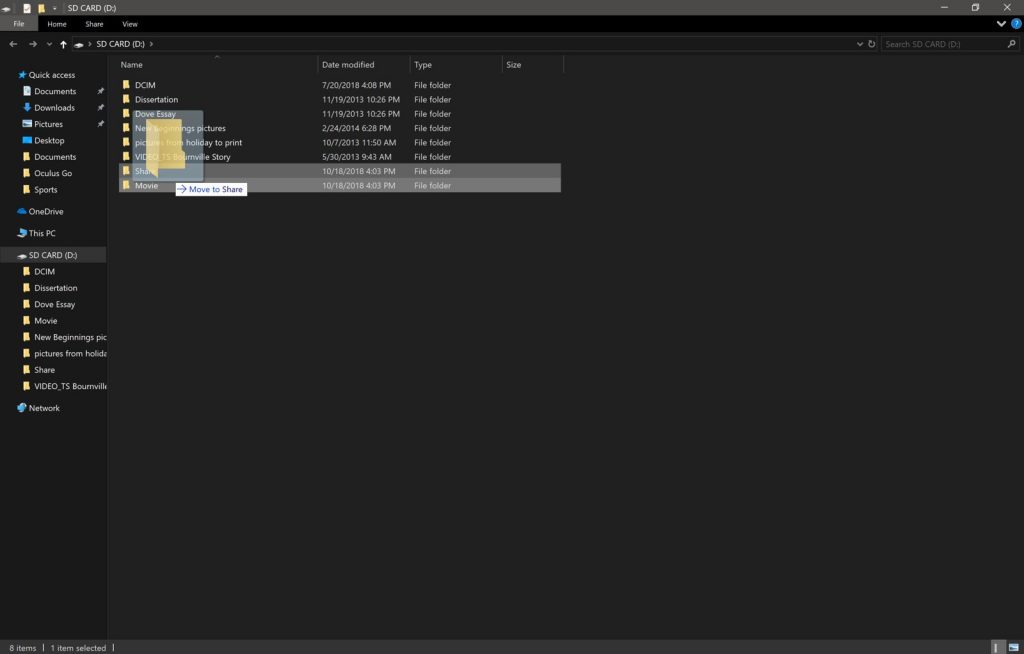 3. Place the downloaded VR porn videos in the "Movie" folder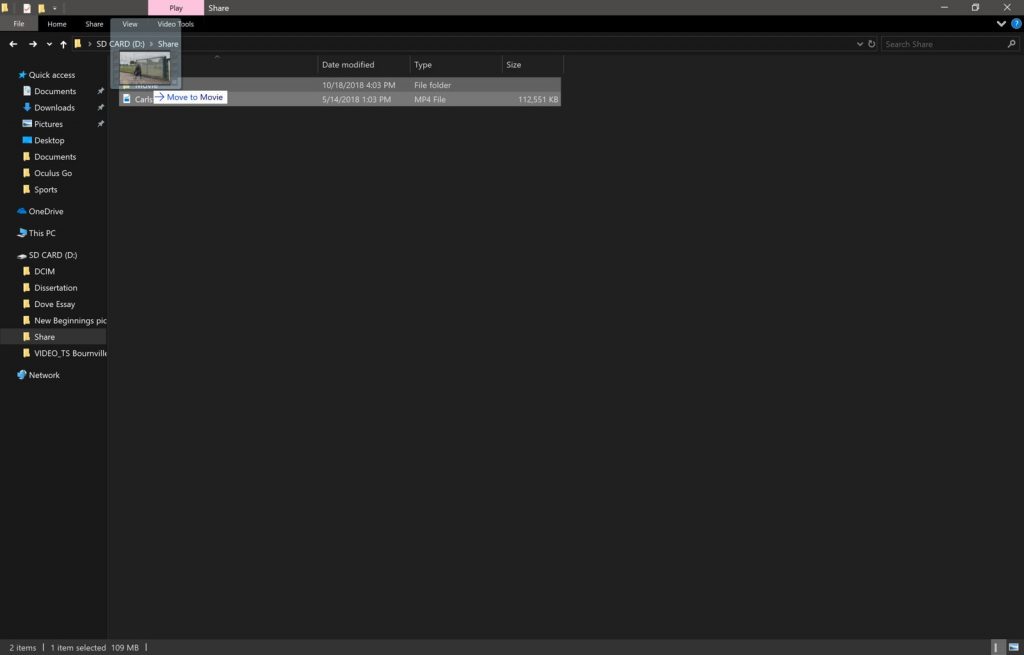 4.Plug the mentioned USB drive or SD card into the RAVPower Filehub Plus
5. Power on the RAVPower Filehub Plus
6. From the home screen of your Oculus Go, open the Settings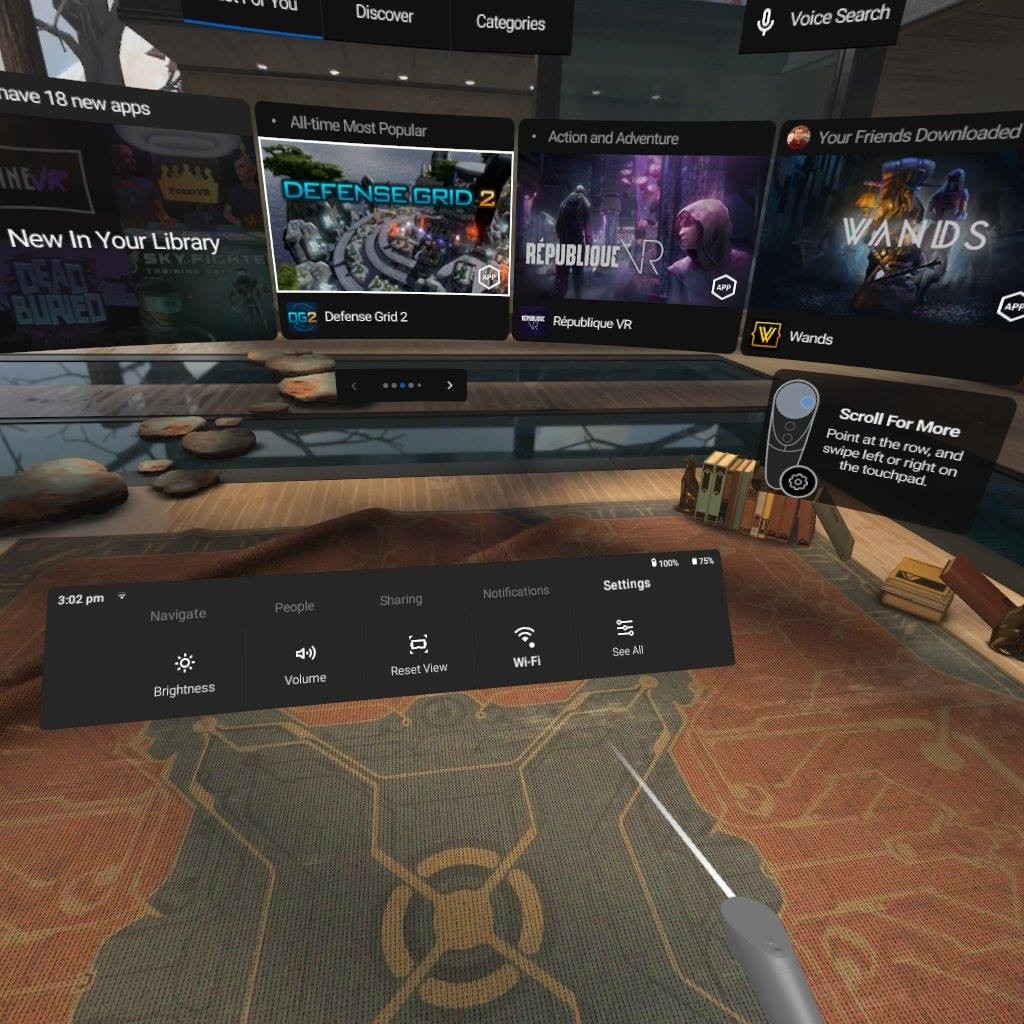 7.Select WiFi to show nearby networks
8. Connect to the RAVPower Filehub Plus network
9. Launch  SKYBOX VR Video Player
10. Browse the folders, find the Movie folder and stream the porn videos!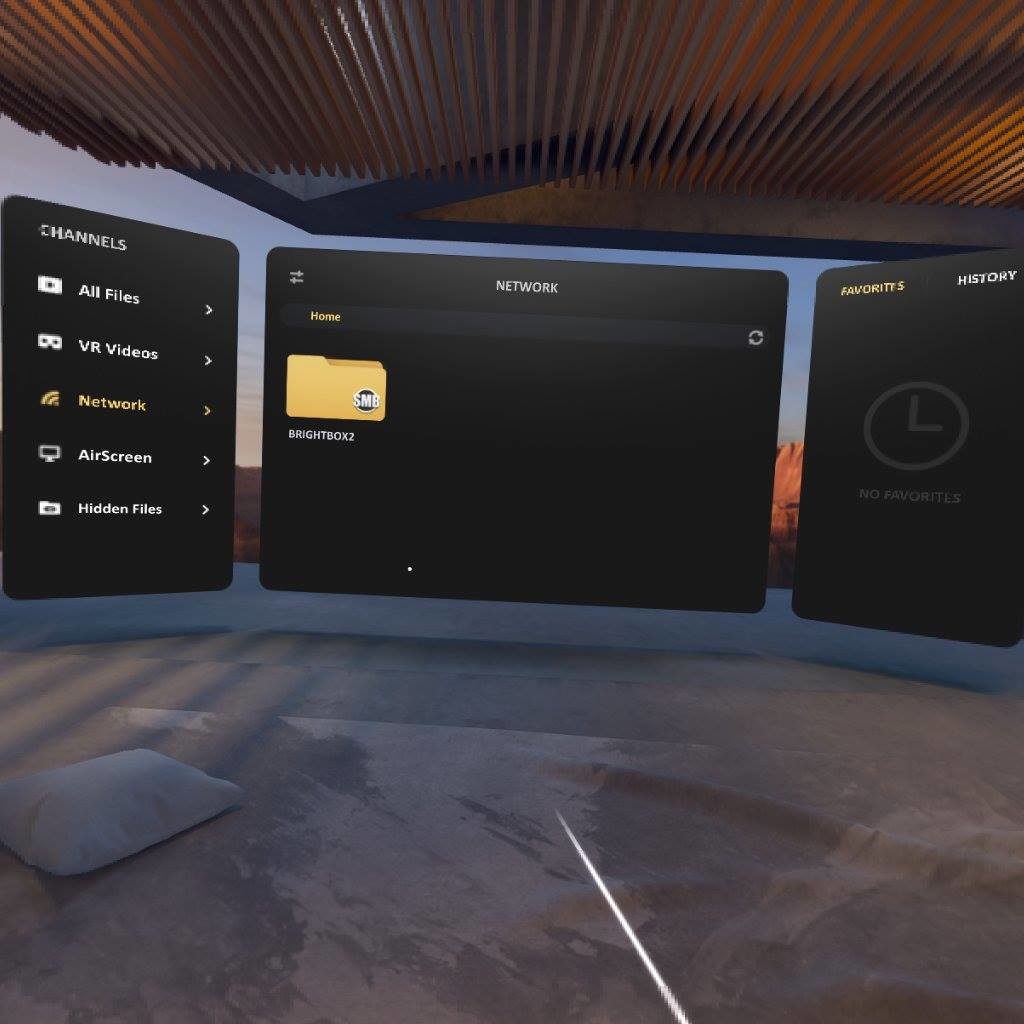 And there you have it, all the necessary steps needed that will turn you into a purveyor of fine VR porn movies. Remember that Oculus Go is the perfect medium for streaming VR porn and I wish you happy hunting for best content!