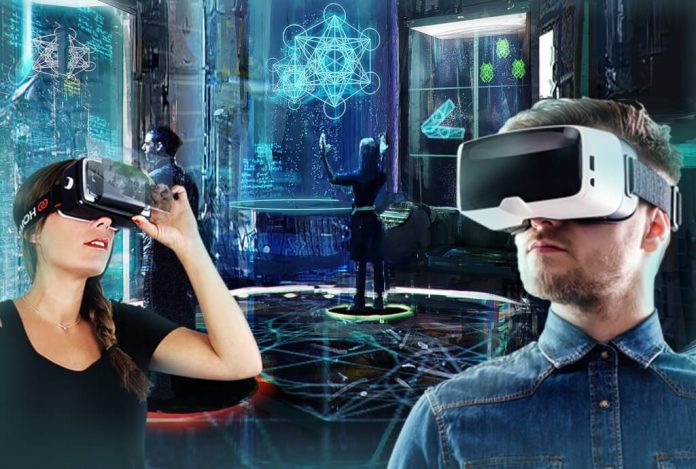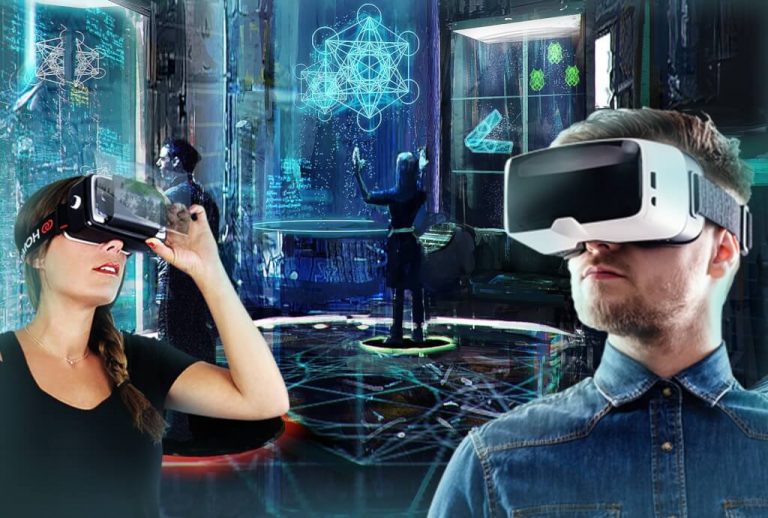 With podcasts effectively representing a new wave-front of thoughts and ideas on the web, it's hardly surprising that VR technologies are sometimes best represented by them. Whether it's a discussion of the developing technologies, or an in-depth view of how well people are receiving those technologies – or not – the podcasts below will give you a wide range of viewpoints, and a better knowledge of virtual reality as it stands today.
ResearchVR
If you're curious about the front line of developing VR technologies,  this VR podcast may just be the one for you. The creators of this podcast, Krzysztof Izdebski, Azad Balabanian and Petr Legkov, are cognitive scientists who focus on various developments in Virtual Reality. You can catch most of their podcasts at the ResearchVR Website.
Topics that are covered include how a person can consciously or subconsciously notice issues with latency, or the patterns of eye-movement that are most common in VR. There's plenty to learn here, and you just might find yourself making notes as you go along. The podcasts aren't regular, but when they do create something, it's certainly worth watching, and will make you think about the technology under discussion, and perhaps research it further as well.
---
Voices of VR
If ResearchVR is one of the most significant podcasts from a technological viewpoint, then Voices of VR certainly provides the popular viewpoint at the wave-crest of developing VR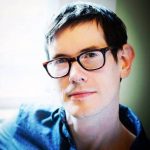 technologies. Kent Bye of Voices of VR can be found at just about every top VR event out there, interviewing everyone.
He goes in-depth into various issues facing this developing technology today, and provides both perspective and insight. He's also very prolific, with new podcasts coming out sometimes every day on his channel. Kent usually ends a podcast by asking the interviewee where they see VR going, ultimately, and those answers themselves, in their diversity, make this podcast worth watching. You can pick up Kent's latest efforts at the Voices of VR Website. He's also on YouTube.
---
The VRguy's Podcast
Yuval Boger, who runs this podcast, is an old hand in the VR games industry. His company, Sensics, INC, has been around since the 1990's. It's seen steady growth since 2006, well before the Kickstarter campaign that created the Oculus Rift. Boger has also co-founded OSVR.
He seems to know just about everyone in the VR and AR industries, and his podcasts are direct, straight to the point interviews with important names in VR. He puts some of the top names in the VR industry on the spot, interviewing them man to man to create fascinating discussions. Definitely a must-see. His podcast can be found at Sensics.com, or at the VRguy's blog. But you can 'meet' him below…
---
Rev VR
Rev VR, featuring the 'Reverend Kyle', is rather similar to the previous podcast, but in a completely different style. While Boger talks to influential people in a very direct attempt to answer pertinent questions, Kyle's approach is far more laid-back, and quite amusing as well. As a matter of fact, he provides a nice contrast to the first three podcasts I mentioned, and is definitely worth adding to your 'to view' list.
The Reverend Kyle was one of the backers of the Oculus Rift when it was first developed, which does show a certain amount of foresight. His podcasts show a wide variety in topics and treatment, ranging from serious discussions to light ramblings.
He has a very practical approach to VR technologies, allowing him to bridge the gap between his audiences and the CEOs of VR corporations. He's very enthusiastic, and insightful. You can take in his podcasts either on the REV VR Studios Website, or on YouTube.
---
Humans 2.0 Podcast
Would you prefer a podcast, that, instead of discussing AR or VR, discussed humanity and human society in VR? The Humans 2.0 podcast features interesting guests in VR and AR. It offers deep views on life and reality, and seeks to move past surface trivialities. Subjects that are discussed include learning and happiness, the effects of technology, as well as mindfulness and health.
Some of the guests on the show from the VR and AR industries include Cathy Hackl from HTC, Chance Glasco and Lily Snyder of Doghead Simulations, the writer Charlie Fink, Anthony Vitolli of ImmotionAR and many more. You can catch all this and more on the Humans 2.0 YouTube Channel.
---
Gunter's Universe
Gunter's Universe is rather innovative, in that both anchor and guests are virtual avatars. It's an intriguing approach. The virtual avatars in the podcast somehow manage to convey expression and emotion. The show explores a range of topics in the VR and related industries, and many of the guests on the show are personalities from these industries. You can pick up on the latest podcasts on the Gunter's Universe Website, though as you can see below, the videos are also on YouTube…