Apple hasn't yet officially joined the smartphone VR headset craze. It's no surprise people are frantically searching for best VR headsets for iPhone already. If you're still reading this, you might be one of them. You've come to the right place.
We've scoured the interwebs extensively during the last few days, searching for the Holy Grail of iPhone VR headsets. While no single headset is a Messiah on its own, a few chosen ones stand out from the rest.
Here's our selection of best VR headsets for iPhone.
Merge VR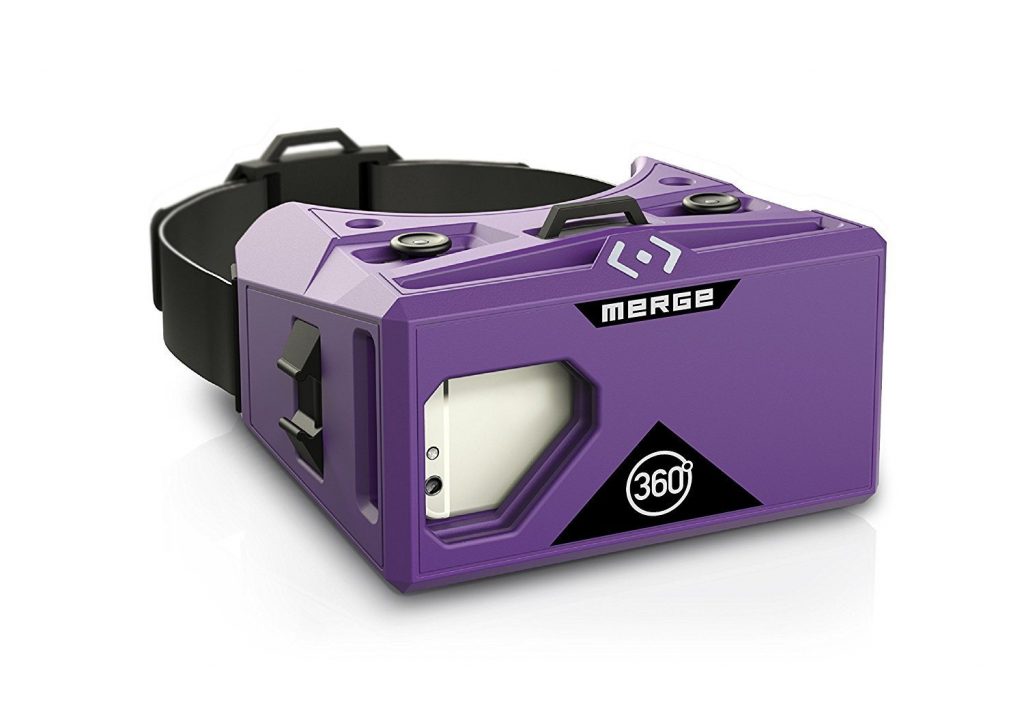 Most iPhone users swear by Merge VR as one of the best VR headsets for iPhone. Its body is made of soft foam, and the overly bright colours of the headset make it quite noticeable, preventing anyone from accidentally sitting on it.
It's designed so it doesn't unfold, adding an extra layer of safety for you iPhone. The head strap is simple and of good quality, which makes the whole headset stick to your face. It fits over glasses, has a 90 degree field of view and features adjustable lenses.
Merge VR also offers a very convenient way of finding new and interesting VR experiences through its website. While a bit pricey, it's definitely a long-term investment if you plan on using your iPhone VR headset often.
Compatibility: 4 to 6 inches. FOV: 90 degrees. Weight: 15 ounces.
Price: ~$50 on Amazon
Google Cardboard V2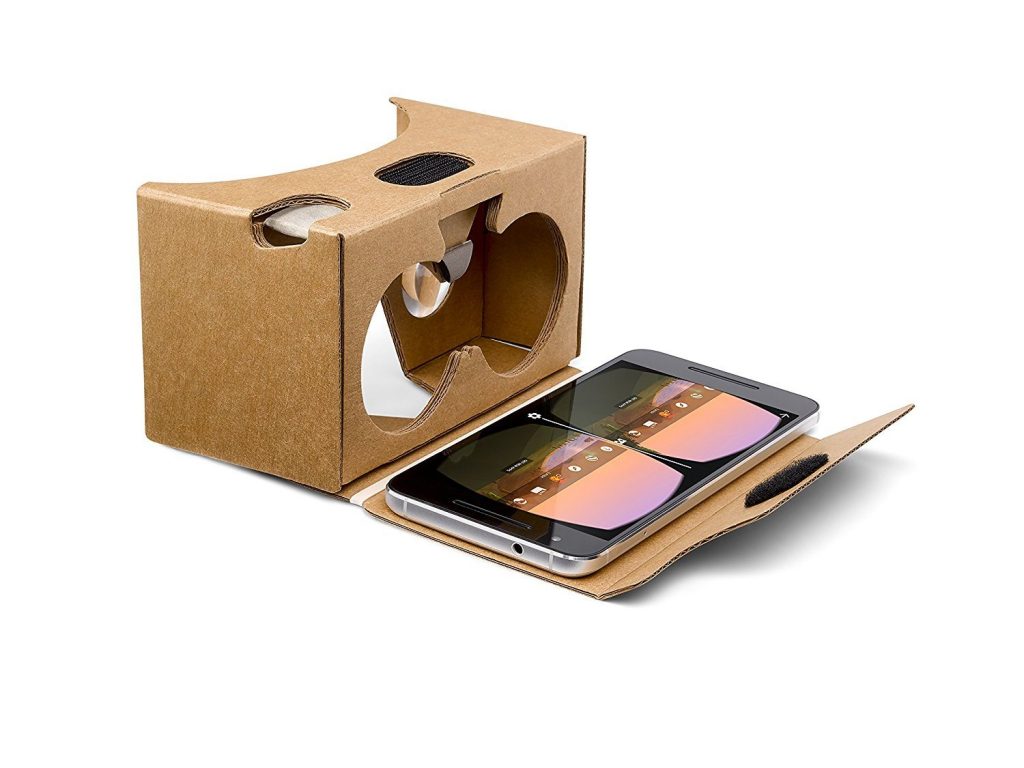 With a plethora of different designs, this cheap headset is literally made out of cardboard. While its price is unbeatable, it can easily fall apart if you sit on it or accidentally get it wet.
Its squishiness is compensated by its extremely lightweight design that can be easily folded and carried in a suitcase. If you want an entry option, this is the one. A word of advice – find the one that comes with a head strap, as many options on the market don't come with one.
Compatibility: 3.5 to 6 inches. FOV: 90 degrees. Weight: 5 ounces.
Price: ~$8 on Amazon
Mattel View-Master Deluxe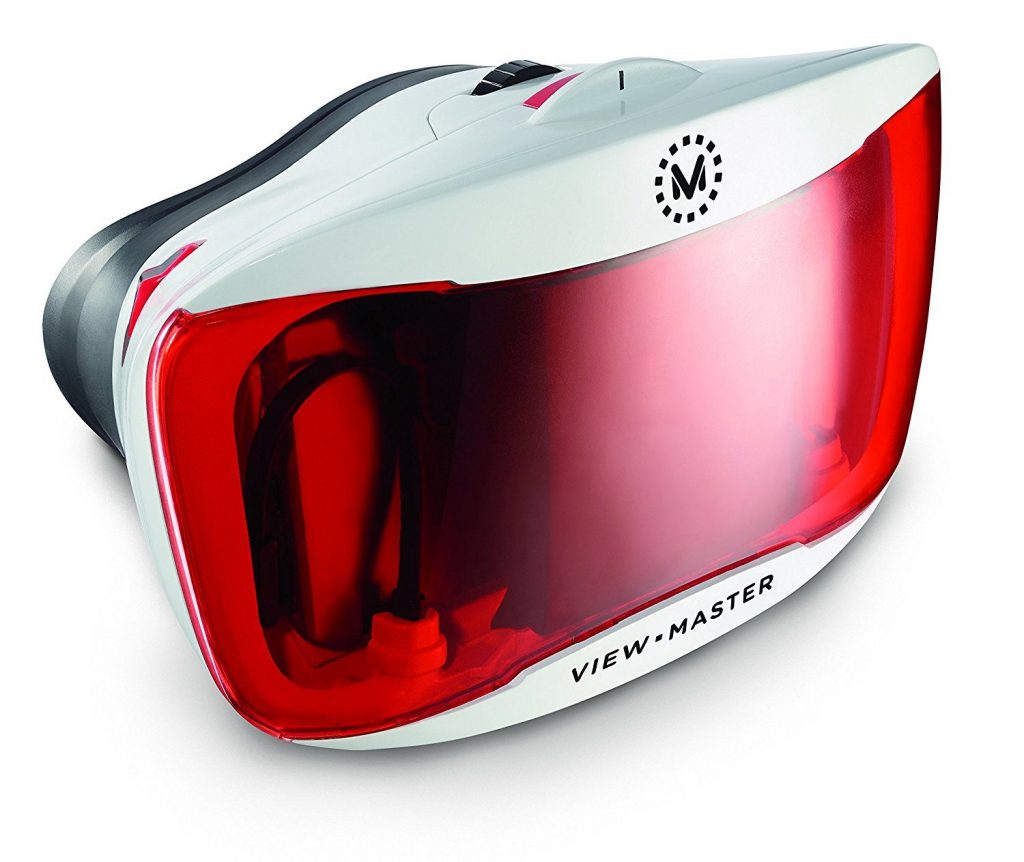 Mattel View-Master Deluxe resembles a toy. It's because it kind of is. The new and improved version is a fully functional VR headset for iPhone that comes with an adjustable wheel for focus and a headphone jack for full immersion.
The only downside to this iPhone VR headset is that it doesn't come with a head strap. While this may deter many casual VR enthusiasts, you can easily work around this issue by getting a set of cheap strap belts and fixing them onto your Mattel View-Master Deluxe
Compatibility: 4 to 6 inches. FOV: 98 degrees. Weight: 13 ounces.
Price: ~$30 on Amazon
Xiaomi Mi VR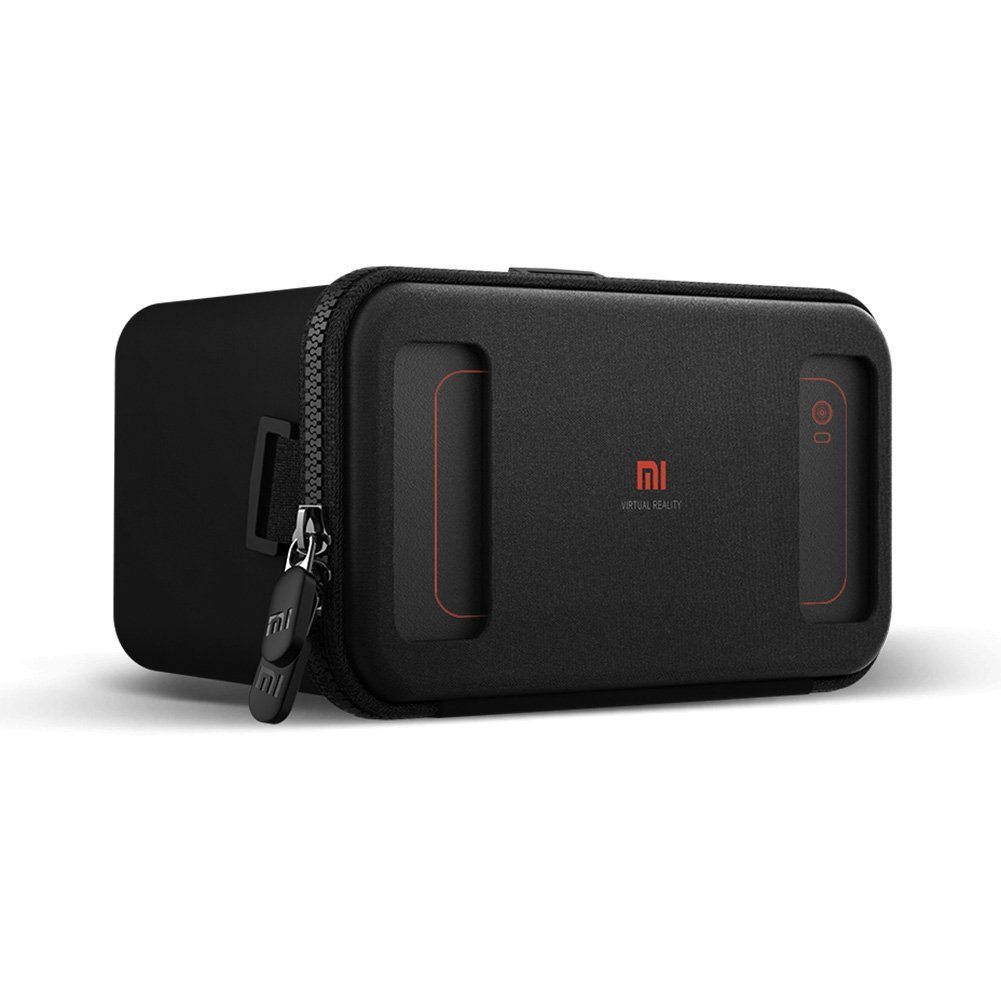 Xiaomi Mi VR is super cheap, durable and works great. It also doesn't come with a head strap, but it has readily available mounts for you to fix your own strap, DIY style. Your iPhone is firmly held in the front-zipped section, so there's literally no way for it to fall out of the VR headset.
If you're looking for something cheap and comfortable that will keep you iPhone safe and won't break after just a few uses, Xiaomi Mi VR is the way to go.
Compatibility: 4.7 to 5.7 inches. FOV: 95 degrees. Weight: 7 ounces.
Price: ~$16 on Amazon
BoboVR Z4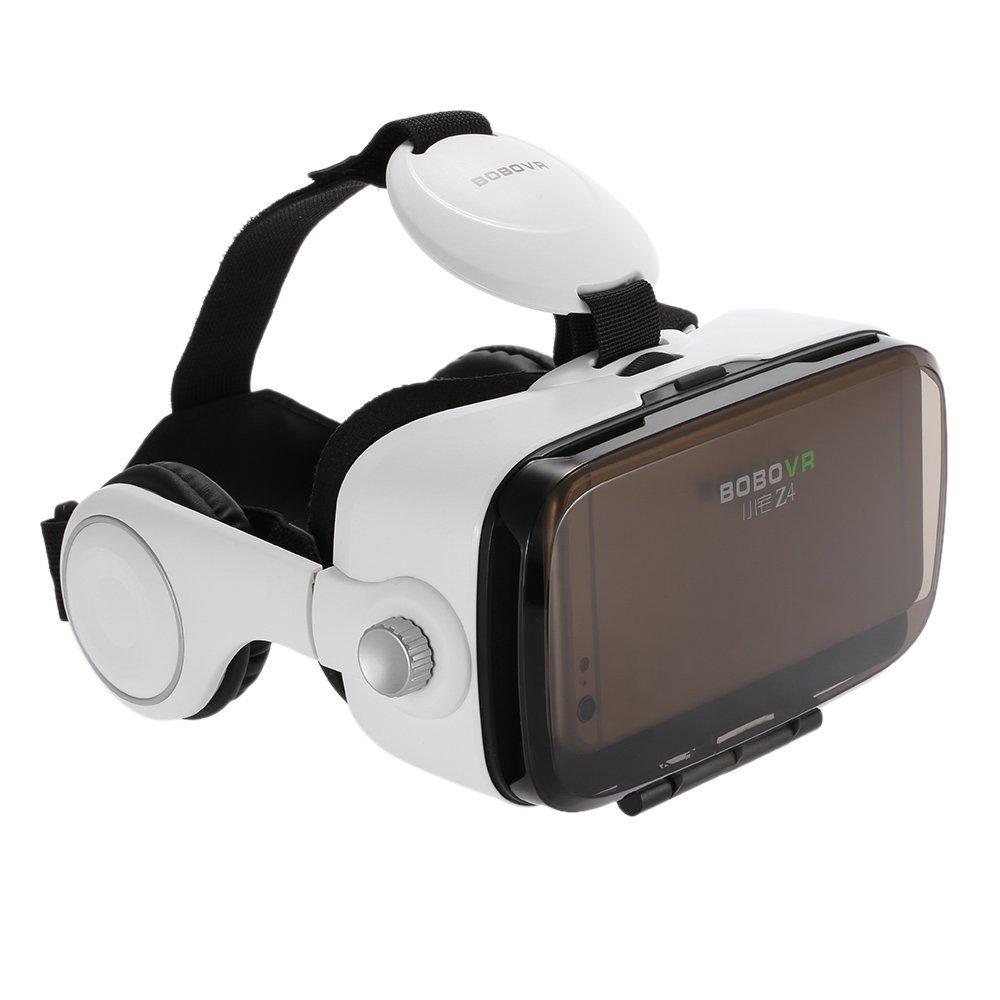 BoboVR Z4 simply has it all. Cheap, sturdy, has a head strap, all the buttons and controls you need, built in headphones, adjustable lenses, superior field of view and a convenient phone holder make it one of the best bang-for-the-buck headsets for iPhone out there.
If Merge VR is too pricey for you, get this one. It's got its kinks, but it's well worth the price.
Compatibility: 4 to 6 inches. FOV: 120 degrees. Weight:  11 ounces
Price: ~$36 on Amazon