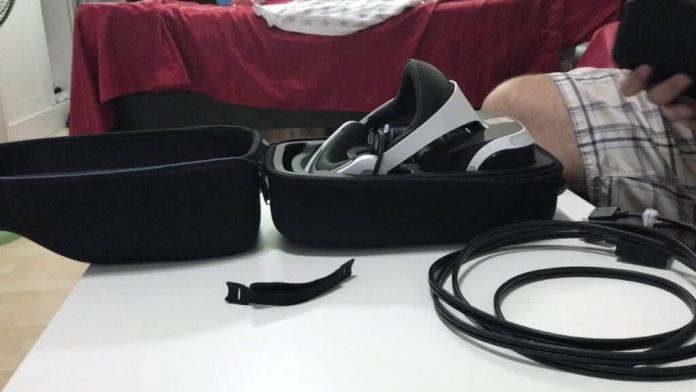 After you have bought your little buddy, Mr. PS4 and PSVR that goes with it, which has propelled you into the land of VR, you might have found yourself wanting to travel a bit and maybe you got a bit worried how your 'ol pal PSVR might be holding up in that suitcase being thrown around by uncaring hands.
Well, in that case, you just might want to protect your VR headset from unnecessary damage by putting it inside the case which will dispel all your worries. But, what case to buy? Looking at random reviews online might not give you the necessary certainty in the rightness of your decision, so here we bring you our recommendations on which case to buy, and hopefully, you and your buddy will be hanging out without any worries in the distant lands.
1. Hard EVA Travel Case for Sony PlayStation VR Launch Bundle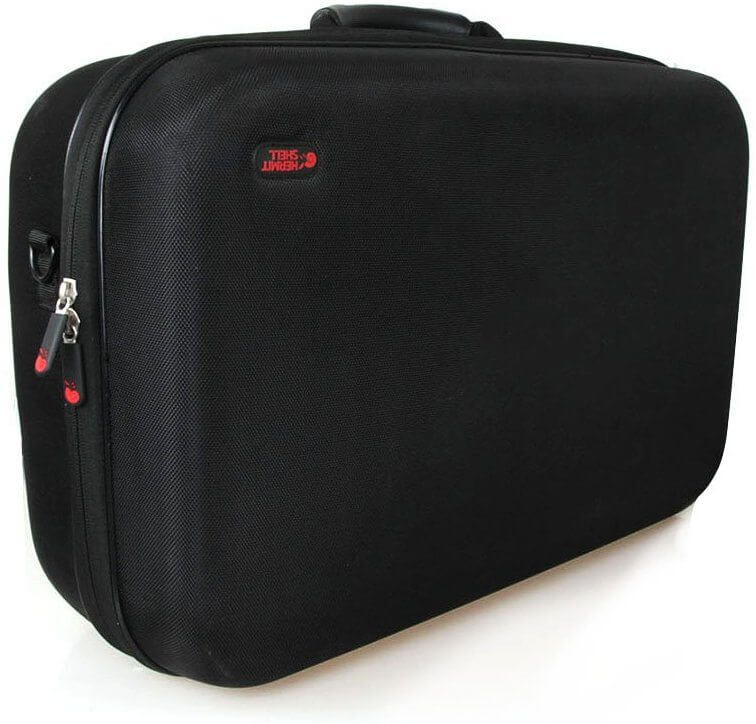 This slick looking hard case was designed for the purpose of holding both PS4 and all of its components, hence its name. One very important thing to hold in mind is that it was designed before the launch of Aim controllers, so it cannot hold PS4, PSVR and Aim controllers together, which is something you should take note off.
With that being said, the case is divided into different sections, but without padding on the outer walls, and the sections are separated with different velcro strips, which you can pull out and readjust so that you do not get any scratches on your favorite gadget. The case easily stores PS4, PSVR headset, VR box, AC adapters, HDMI cables, controllers, PS camera, charging cords and many games.The design is slick and comes in casual black. While you're holding the case you might feel like a character from some super secret spy movie.
Click for best Hard EVA PSVR Travel Case deals
2. EUDEMON Deluxe Carrying Case for PlayStation VR (PSVR), Headset and Accessories Storage Case – PlayStation 4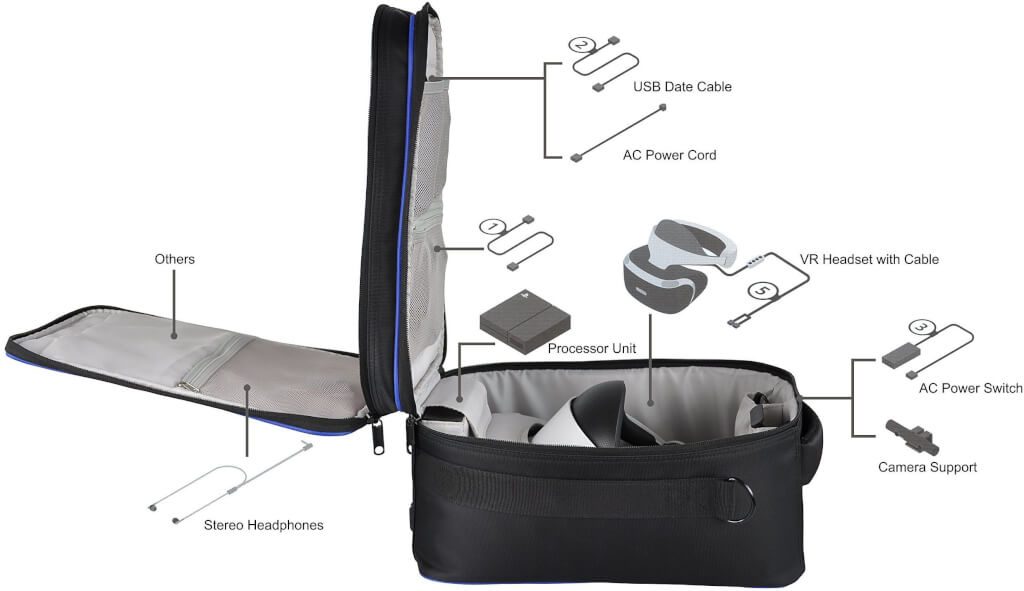 If hard cases seem like a bit of an overkill to you, there's EUDEMON or if you simply like to carry things around as a backpack this might be the best choice for you, since it has all the functionality of Hard Eva case, meaning it can pack PS4, PSVR and all of their accessories, but without the extra weight.
The case is waterproof, but you shouldn't feel so anxious to test it, so don't go swimming while carrying this on your back, although I doubt any of you have decided to choose swimming as a means of transport to the Caribbean.
With that in mind, let's move onto the case itself. It is designed as a simple, manageable backpack with separate sections which can fit :
– VR headset
– Remote Controler
– Sony PlayStation 4 console
– Camera and camera holder
– Chargers and Cables
– other accessories you might need ( such as games)
Click for best EUDEMON Deluxe Carrying Case deals
3. Storage Case for PSVR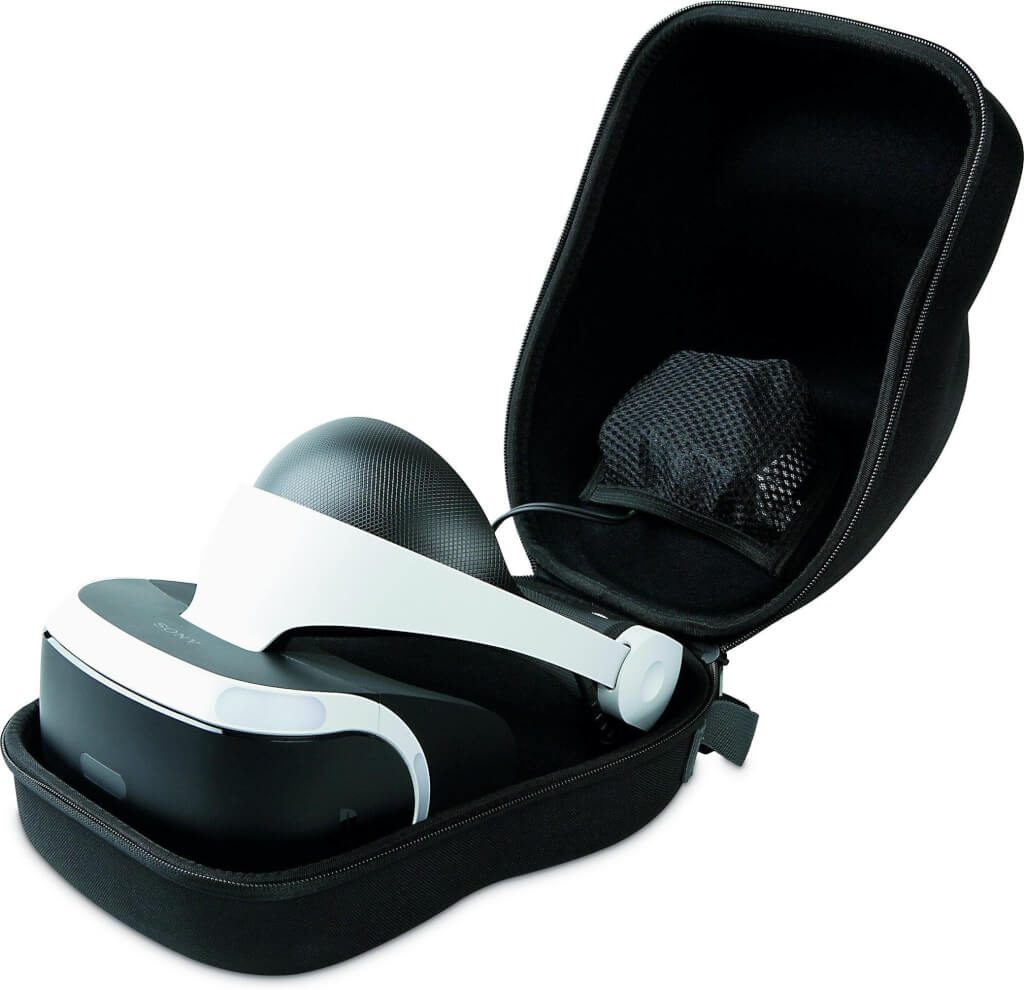 If you're just looking for a storage case for your PSVR, this is the case for you! It is officially licensed by Sony, and does the job it was designed to do just fine. It is unfortunate that the official PSVR didn't come with any way of storing it. This case is a must buy for any PSVR owner, especially if you do not already possess the means of storing it.
The case has an additional pouch at the back with added storage capacity, such as PlayStation controllers, or cables which might come in handy. The price is reasonable and affordable. The case comes with a handle so it can be easily transported. However, if you're looking for portability you might go for something bigger than can fit PS4 as well.
Best PSVR Storage Case deals here
4. Hard EVA Travel Case for Sony PlayStation VR (PSVR) Headset and Accessories by Hermitshell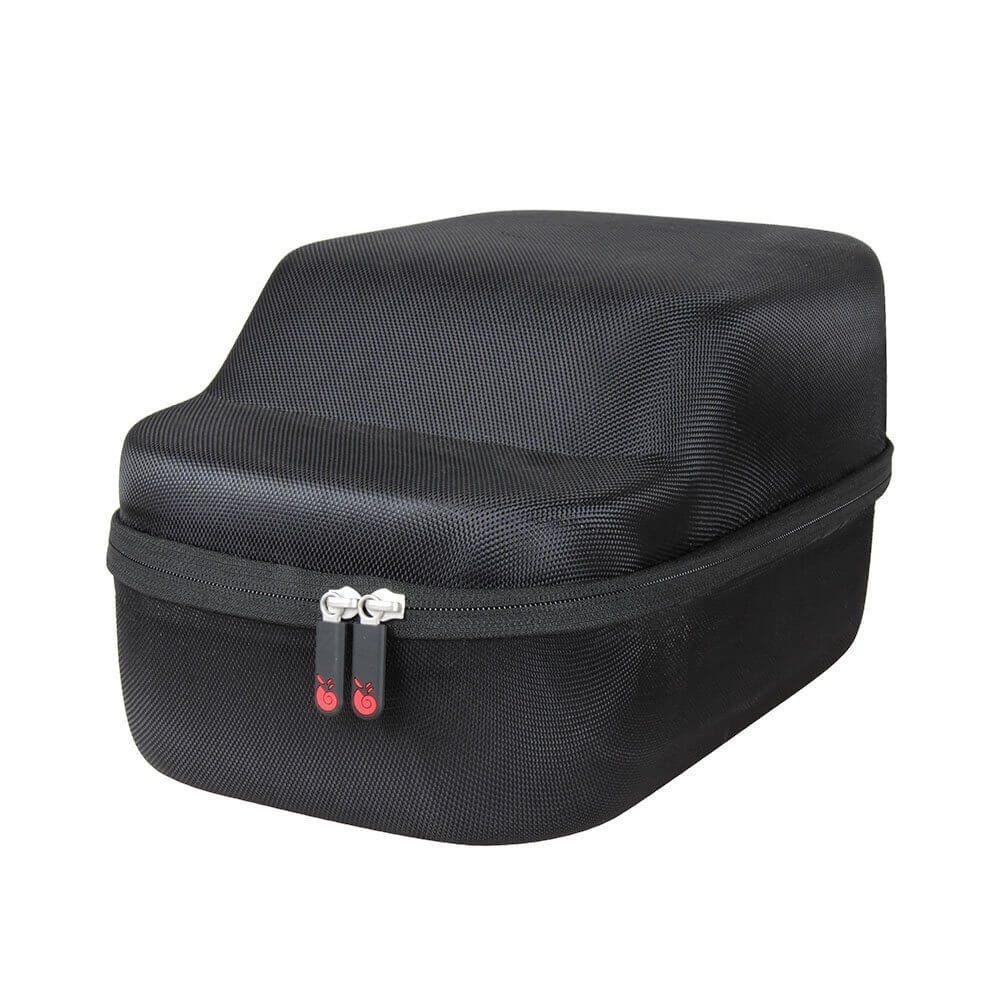 Now, this is a very good item to have. Although not licensed by Sony, it was designed with the purpose of keeping your VR headset safe and portable and it does an awesome job at it.
The great thing about this case is that it is spacious enough to fit anything that comes with a VR headset – PSVR headset, camera, stick controllers, HDMI cables.
For extra protection, the case has a wall padding, so your VR headset is safe and sound even if you drop the case.
As we said before, although it doesn't sport the PlayStation logo, this case does a wonderful job at protecting your headset, has extra room for added accessories and offers additional protection with added padding, so for a few shekels extra this is a go-to option for storing and transporting your PSVR.
Check out the best Hard EVA Travel Case deals
5. RDS Industries PSVR Headset and Accessories Deluxe Carrying Case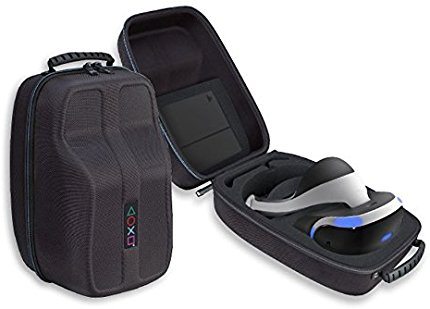 Another case licensed by Sony, evident in the design, with slick little Playstation button logos, this carrying case will satisfy most needs. The compartments are cut just per the dimensions of the headset, so the PSVR will have a nice tight fit.
The case is designed with the purpose of fitting your PlayStation 4, VR headset, as well as other accessories, such as cables, controllers, charger, and games. One major drawback that should be mentioned, is that it will hardly fit your PlayStation 4 Pro, so bear that in mind.
Other than that, you will have sufficient protection for your PSVR, and will have no trouble carrying it as a hand luggage for airplane travel.
Click here for RDS Industries PSVR Case deals
---
Hopefully, by the end of this article, you have decided for your favorite and are well on your way to ordering good enough protection for your favorite, now portable, little buddy.