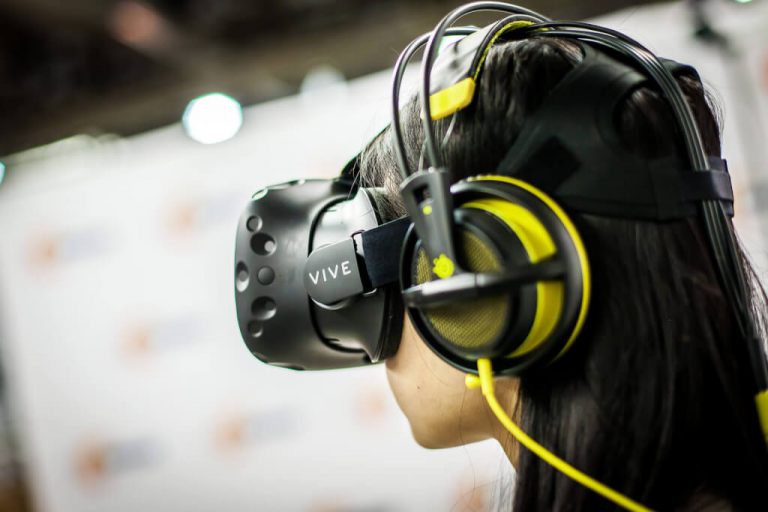 I must admit, it is pretty awful feeling when you realize that the pair of earbuds your HTC Vive came with is trash. I mean, you just got an $800, most feature complete VR headset on the market, and you still have to invest more money in headphones for you to fully enjoy the audio structure virtual-reality has to offer. Now, you might be wondering what are the best headphones for Vive, and how much more money do i have to spend?
Don't panic, take a deep breath and relax, since some of the best headphones for Vive that made our list are affordable one-time guaranteed to enhance the overall quality of your  VR experience.
HTC Vive Deluxe Audio Strap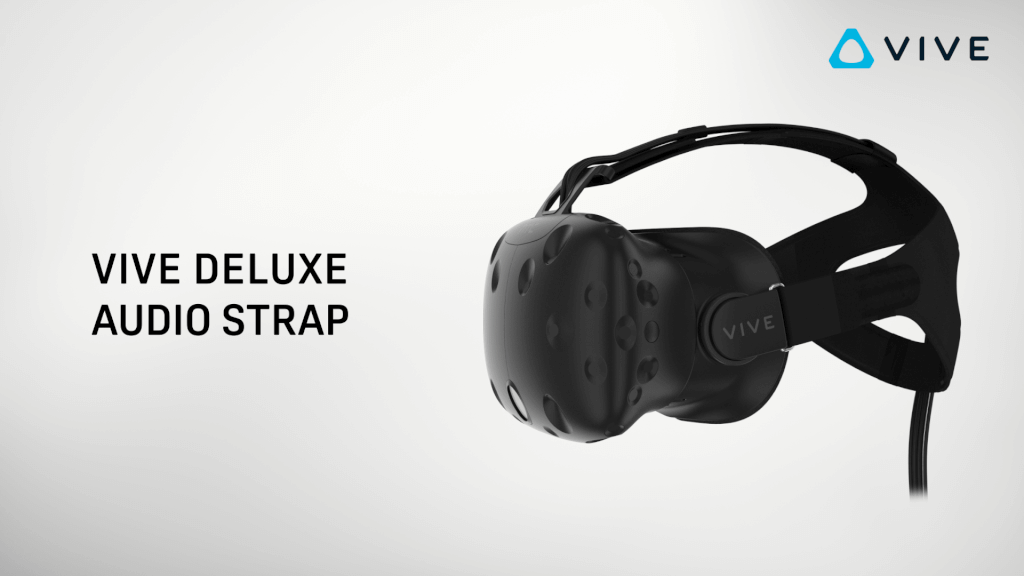 We might as well start off with the official  HTC Vive accessory designed to enhance the user's experience. It's called the Deluxe Audio Strap and it's design is very similar to the Mantis Headphones for PSVR.
This is HTC asking for another $100 in order to upgrade the underwhelming pair of earbuds that came in the shipment box with the Vive. The idea is to amplify the audio dimension adding the structure to the Vive experience. So does HTC deliver? Is the Deluxe Audio Strap worth buying?
In one word, absolutely!
It is all about the Strap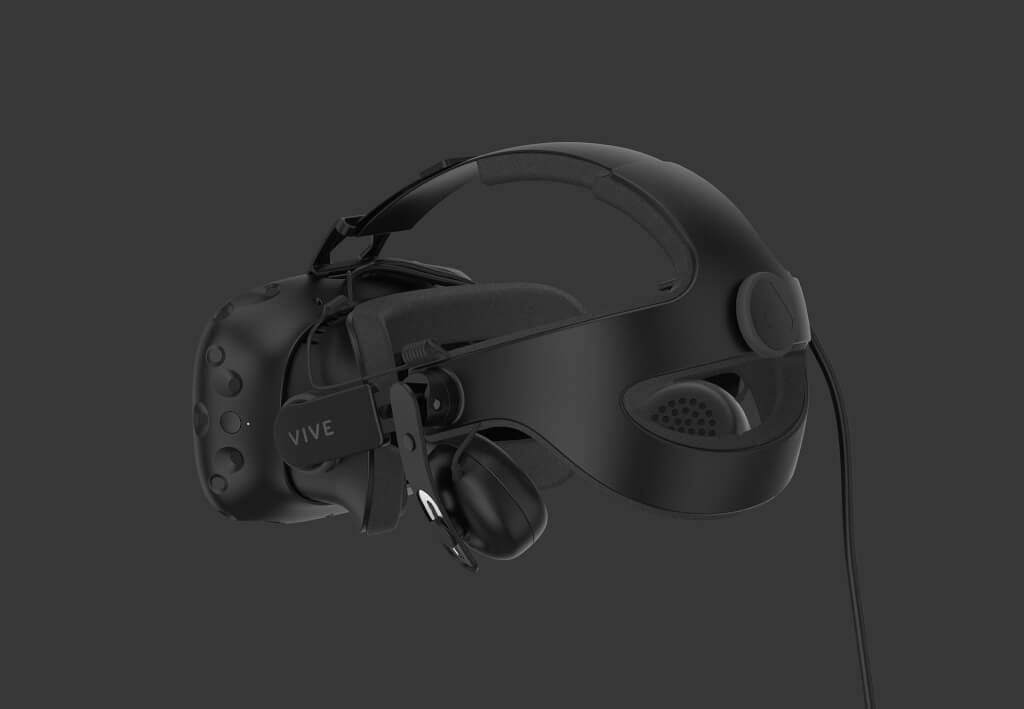 While the product name – Deluxe Audio Strap – may lead you to focus on the audio part, it is actually the strap that stands out with this pair of best headphones for Vive.The build quality of Vive Deluxe Audio Strap is top-notch, utilizing durable, flexible plastic paired with foam for a comfortable fit. Once installed, it makes putting on your HTC Vive headset somewhat more natural, making the headset itself feel like a more cohesive unit.
If you really appreciate the extra comfort in extended gaming sessions, or you just sweat a lot during movement intensive games, you can get the easy to clean HTC Vive Deluxe Audio Strap Foam Replacement at VR cover.
Fortunately, setting up Deluxe Audio Strap is fairly simple. The step-by-step instruction manual is included. Once you set it up it will make putting on your HTC Vive headset easier and more comfortable each next time. It is the main advantage it has over the other best headphones for HTC Vive that made our list.
The Verdict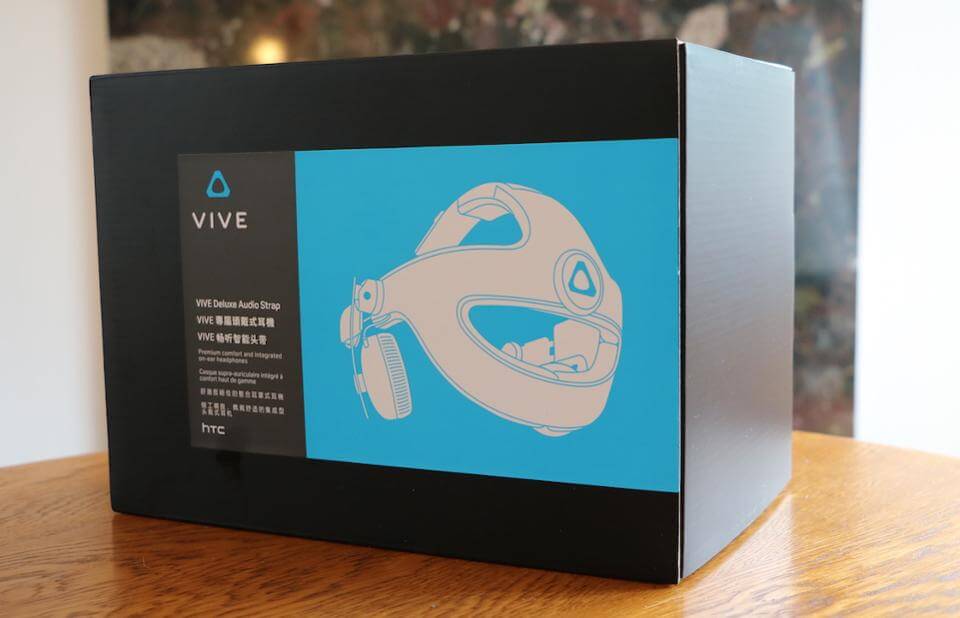 The audio quality is what you'd expect from a $100 accessory – legit, but it won't really blow your mind. Due to the design itself, the outside noise cancelling is impossible. If you wanted to add to the VR immersion with a pair of headphones for Vive by achieving complete outside noise cancelling, keep scrolling down.
Why you really want to buy HTC Vive Deluxe Audio Strap is as a Vive user's quality of life improvement. For an enthusiast that has spent $800 to get the most feature-complete VR headset broadly available today, spending another $100 for both improving the comfort and the audio of the complete Vive experience, sounds like a good deal!
Check out the best Deluxe Audio Strap deals on Amazon
Bose SoundTrue around-ear headphones II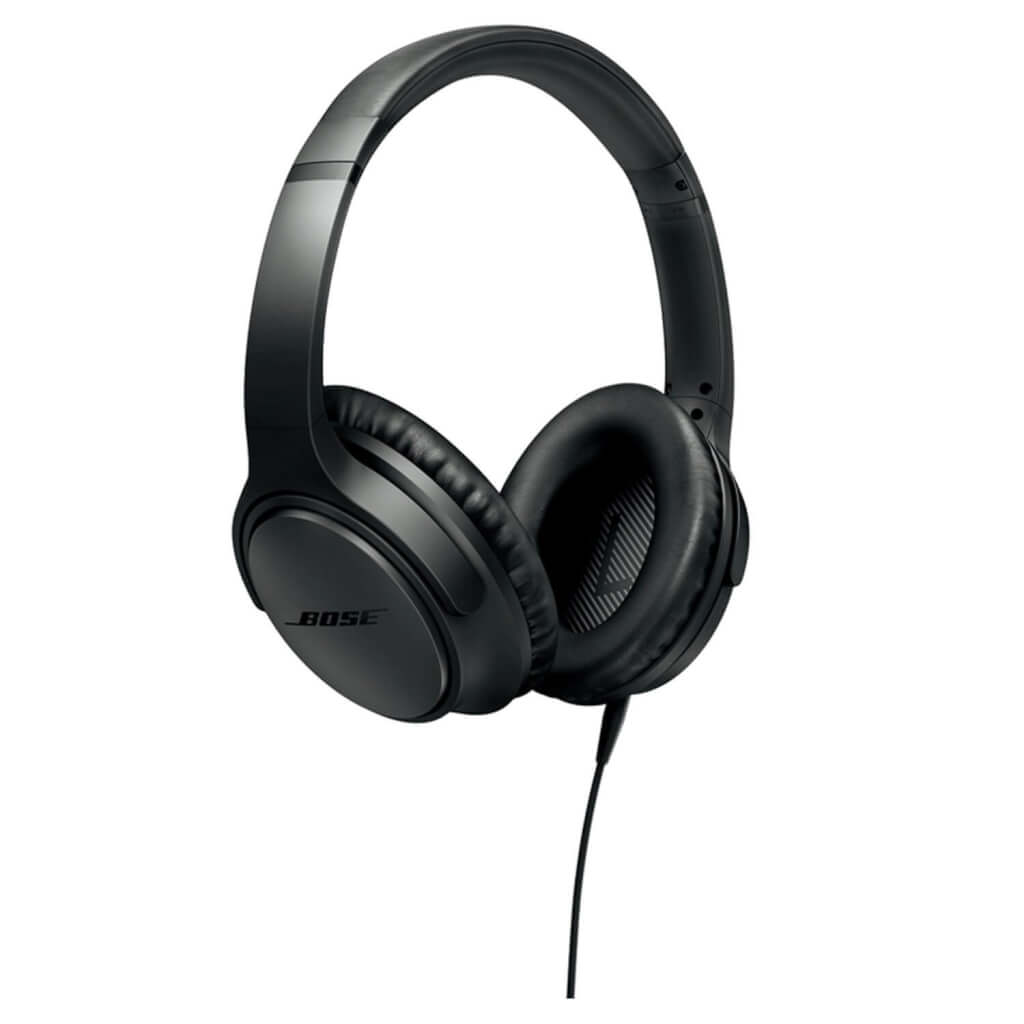 Bose is a company well known for making high-quality audio equipment. Bose SoundTrue around-ear headphones II is just another proof of this. These headphones deliver solid audio experience, which paired with lightweight build and exceptional comfort make them a worthy addition to our list of best headphones for HTC Vive.
Sleek Design
Bose SoundTrue come in all-black matte finish. The headband is made out of lightweight metal which is, of course, padded, ensuring SoundTrue remains comfortable. The top is covered with some sort of artificial leather material which feels very smooth when touched, leaving a great first impression. The underside of the headband feels as soft as a pillow.
The bulky earcups are covered with comfortable sweat-preventing foam padding ensuring a comfortable fit. They also feature a twisting mechanism, enabling you to rotate them for 90 degrees. Memory foam on the inside of the ear cups ensures the perfect fit. Also, the hinges on the sides allow you to stretch the headphones, if required.
The around-ear design may suggest that you get the outside noise cancelling with a pair of SoundTrue headphones, but this isn't entirely true.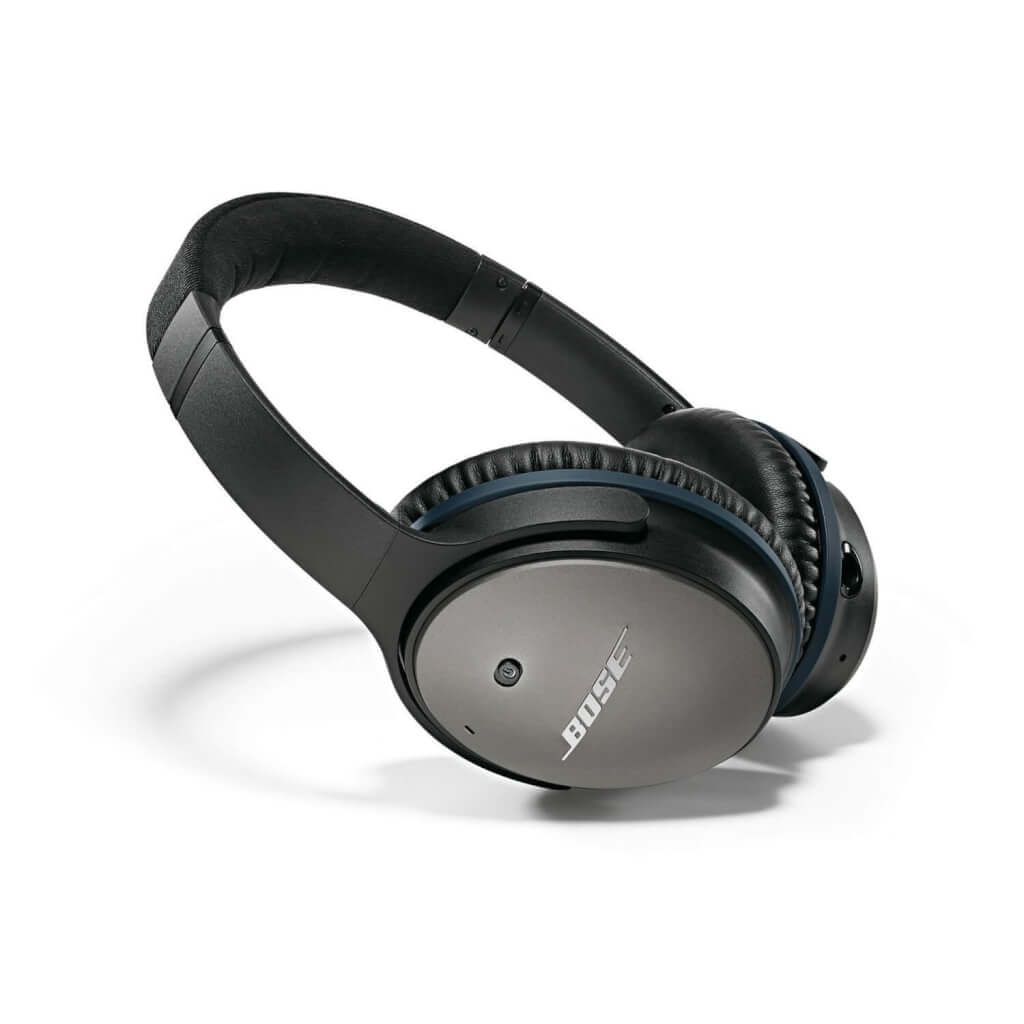 If you want to add a pair of complete noise cancelling headphones and improve the overall Vive experience, check out the Bose QuietComfort 25 Noise Cancelling Headphones. The design is similar, but somewhat upgraded, though these beauties will cost you some extra cash.
The Verdict
The audio performance of Bose SoundTrue II delivers crisp highs and rich bass. The one really annoying thing about them is the 5.5 feet long cable, which is fortunately detachable, and you can simply get a shorter cable. Comfort level is exceptional, and while lightweight plastic may suggest a cheap build, this is far from true, as Bose SoundTrue headphones are constructed incredibly well.
In descriptions of the product you may see that it is made for Apple/Android devices, but this only stands for setting up the mic, so this won't be an issue if you want to buy these headphones for your Vive.
The design is minimalistic, yet striking, and if you also want to use them with your phone, they will look good on you while wearing them on the go!
Check out the best Bose SoundTrue deals on Amazon
Audio-Technica ATH-M50x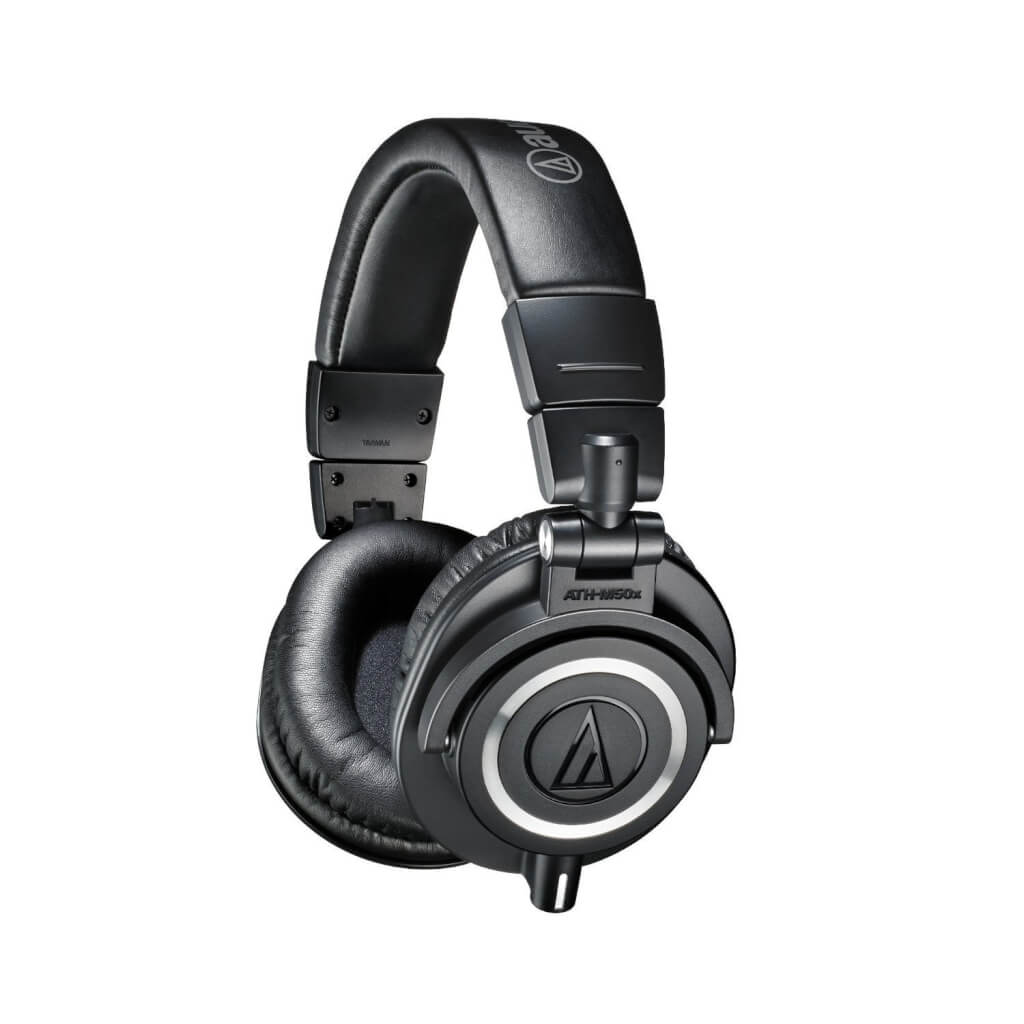 Another pair of viable headphones for Vive created with comfort in mind. A bulky, flashy and in-your-face design with bold color scheme choice will make you either love or hate Audio-Technica ATH-M50x at first sight. Accordingly, it delivers powerful bass which some might find overemphasised, while others will love it.
It's bulky, but i like it!
Compliments to the developers for manufacturing a solid casing for the headphones, securing a strong first impression. Once you open the shipment, it may seem that Audio-Technica ATH-M50x headphones would weigh a ton, but the truth is that they are so lightweight you'll barely notice you are wearing them. The comfort is exceptional, yet the tight fit is also accomplished, so you won't have to worry about them falling off your head while you are immersed in your favourite VR activities.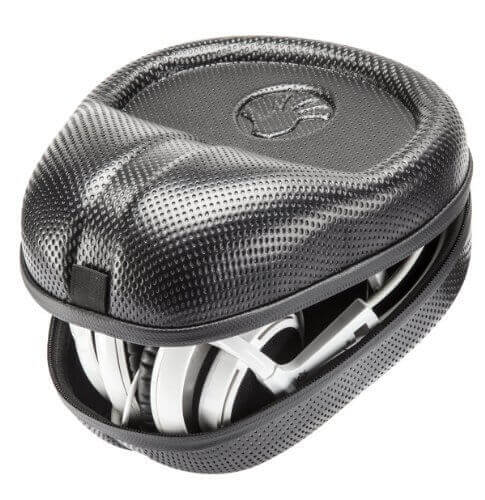 The ear cups also feature the ability to swivel for 90 degrees, ensuring the perfect fit and enhanced audio experience. Foam padding feels soft and comfortable, wrapped around your ears, and the headphones themselves have a mid-firm grip. The cable is fortunately detachable, so you can replace it with the shorter one.
The Verdict
Surprisingly, while Audio-Technica ATH-M50x features huge around the ear leather cups, the sound isolation is just ok. However, the audio quality is great for a pair of mid-range headphones, and the comfort is top-notch. The build quality is good, and the headphones seem very durable.
Honestly, I can see why Audio-Technica ATH-M50x are rated so highly in general, but also as one of the best headphones for Vive. There is no competition below the $200 price range that even comes close to these. If you are on a limited budget, Audio-Technica ATH-M50x headphones are a solid choice!
Check out the best Audio-Technica ATH-M50x deals on Amazon
Sennheiser HD1 Wireless Headphones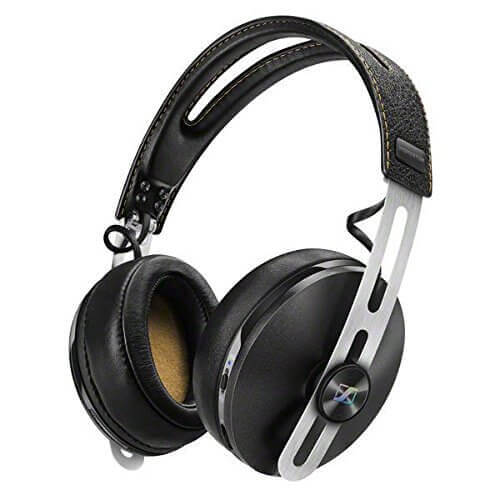 Sennheiser is known to be the top-dog when it comes to making audio equipment for a very long time. Sennheiser HD1 Wireless Headphones are a high-end product which delivers incredibly rich sound with excellent detail, and you can even purchase them in the Pink Floyd version. It is far from an "on the budget" solution tough, but they're well worth the price you pay for them.
Now you are probably wondering what the hell would you spend so much on a pair of headphones? Well, besides the realization of why Sennheiser blows the competition in the headphone industry, these are probably THE best headphones for HTC Vive.
Sennheiser HD1 Wireless Headphones come with active noise cancellation, providing complete immersion while you're enjoying your Vive sessions. The design is minimalistic, yet at the first glance and especially touch, you can see that this pair's build quality is superb. Ear cups and the headband are padded with genuine leather, which means even action packed VR activities won't be an issue.
Check out the best Sennheiser HD1 deals on Amazon
If this product caught your attention but you feel that $500 for a pair of headphones is a bit too much, you probably want to check out Sennheiser Momentum 2.0 for a more affordable, yet almost as good solution.