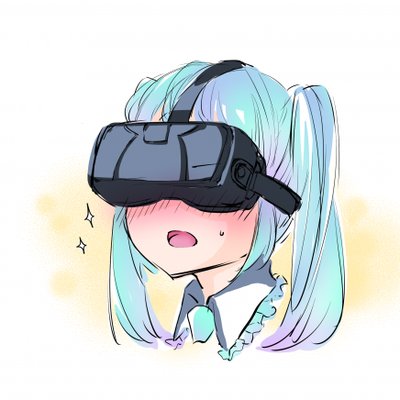 VR porn has been driving growth in the VR industry in recent years and has taken that extra step into Hentai. Hentai has always been a passion with the Japanese, who innovate porn far beyond the capabilities of less talented people. This gifted nation created hentai, and the porn universe was never the same again.
Getting into VR Hentai Gaming has never been easier
If you own a reasonable VR headset, such as the HTC Vive or the Oculus Rift, all you have to do is log into a top hentai site (of which we'll be listing quite a few below). Then all you need to do is to download the hentai games application of your choice, install it, slip on your VR headset, and you're good to go.
Hentai in mixed reality
Since most of the hentai applications run on a Windows operating system, they are all compatible with mixed reality headsets. Do note that while the applications themselves are perfectly compatible, if a particular application is keyed to the Touch Controller, for example, you may have to replace this with a controller that you own. Most hentai (and VR porn) applications are built around maximum compatibility, which means that you can access most of them with a simple mouse, though of course, a VR controller offers a more interactive 'touch'.
However, considering the range of hentai and porn applications available, rest assured that there's something for you as long as you have a reasonable VR headset.
VRPorn
VRPorn.com is quite famous for the massive inroads it's made into VR, but not everyone knows that it has a massive hentai videos section, many of which contain links to connected VR hentai games. They have everything, from erotic teen experiences to hentai cosplay porn. Have erotic encounters with your favorite fantasy or game characters, and other unforgettable experiences, all augmented by a range of perfectly compatible VR sex toys.
Top hentai gaming titles today
Nutaku is, despite its name, a hentai games site based in Canada, and a major player in the industry, grossing at least twenty five million visitors monthly. While they have an enormous list of hentai games, at the top of their offerings are SexBot and Elven Games.
Sexbot
Sexbot is certainly an ambitious title – you take on a 'virtually' male form and 'engage' a female character, which is, of course, a bot. There are all sorts of adventures you can engage in, obviously erotic, but this game is continuously being upgraded, and there are plans on the table to include lesbian and gay adventures, as well as female-centric fantasies. There isn't a multiplayer mode yet, which is rather a shame, but it's bound to be included someday.
Best of all, the game supports erotic VR accessories that add tactile elements to erotic encounters.
Elven Games
This is another interesting Nutaku title, pushing the edge of what VR brings to hentai, including not only brilliant VR porn imagery, but allowing for fantasy elements, which are especially appealing to a female audience.
Female audiences for hentai soar
That's right – where once hentai was a largely male preserve, the introduction of VR hentai has led to an ever-increasing demand for VR hentai games that support the female point of view. VR hentai sites report that while female audiences for VR hentai games were a meager eight percent back in 2016, that number doubled in 2017, and tripled in 2018. With that sort of exponentially increasing demand, we can expect female POV VR hentai games to be a power in the industry in years to come.
The ever-increasing female demand might explain why a great many VR and hentai porn games now support both male and female player characters, and allow for interaction with both male and female bots.