If you are a neat person, you may find it very frustrating to find a tidy way to store Rift. Managing all the cables while setting up Oculus Rift was probably already a nightmare, but now, after you've immersed into virtual reality and finished your session, yet another problem emerges.
Storing Oculus Rift
When you first get your hands on the Rift box, you will notice that it is handy and sturdy. Obviously, it is designed for storing Oculus Rift and Oculus Touch, so if you haven't thrown it away for some reason, it can serve its purpose. The only downside of the Rift box is that it is a bit bulky and you may not have the required space to keep it next to your PC. In the video below you can see a better way to store Oculus Rift and Oculus Touch. This way, you will avoid any unwanted side effects.
If you have, for any reason, thrown away the convenient original shipment box, don't be alarmed. The Rift perfectly fits in an Ikea shoebox, so you can store it there. It will do its primary purpose, keep the dust away. However, if you don't want to put your precious Oculus Rift in a shoebox, we have some much cooler solutions for you.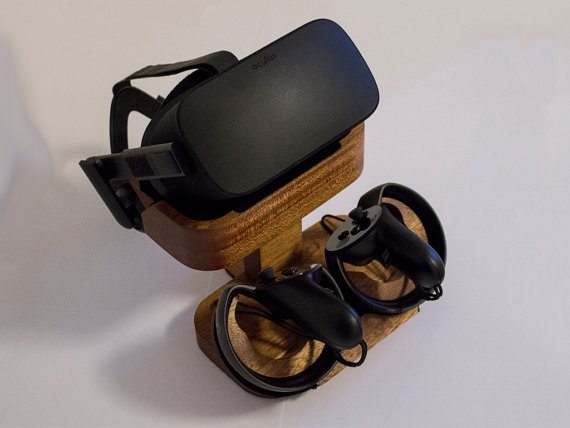 If you are ready to spend some more money on your VR device, you can buy a fancy Oculus Rift Stand, like the one in the image above, but it costs over $100 dollars. There are, of course, some cheaper versions of the product out there. If something like this would fit your setup, you can find it here.
If you are more of a do-it-yourself kind person, we've got something for you too.
Strap EVERYTHING to the wall!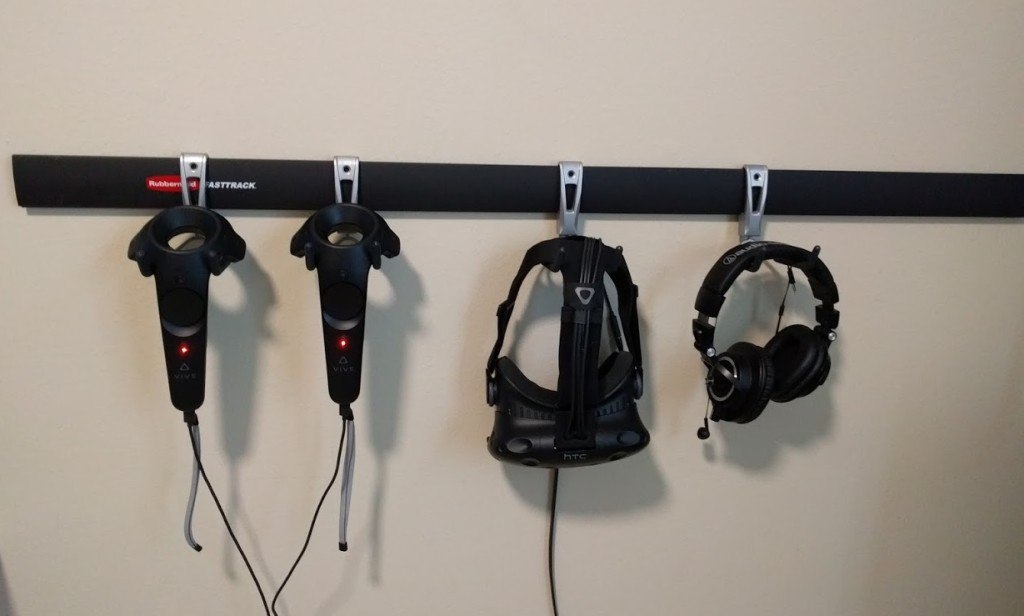 This All-in-One Rail and Hook Kit is probably the smartest device you've seen today. It obviously serves the purpose of storing Oculus Rift perfectly. In the image we can see how Vive users take care of their equipment, and you will have no headphones to worry about. If you want to neatly store the cables too, you can get an extra hook for them.
The only downside is that if you store the headset this way, over a period of time it will put stress on the elastic strap and it may stretch.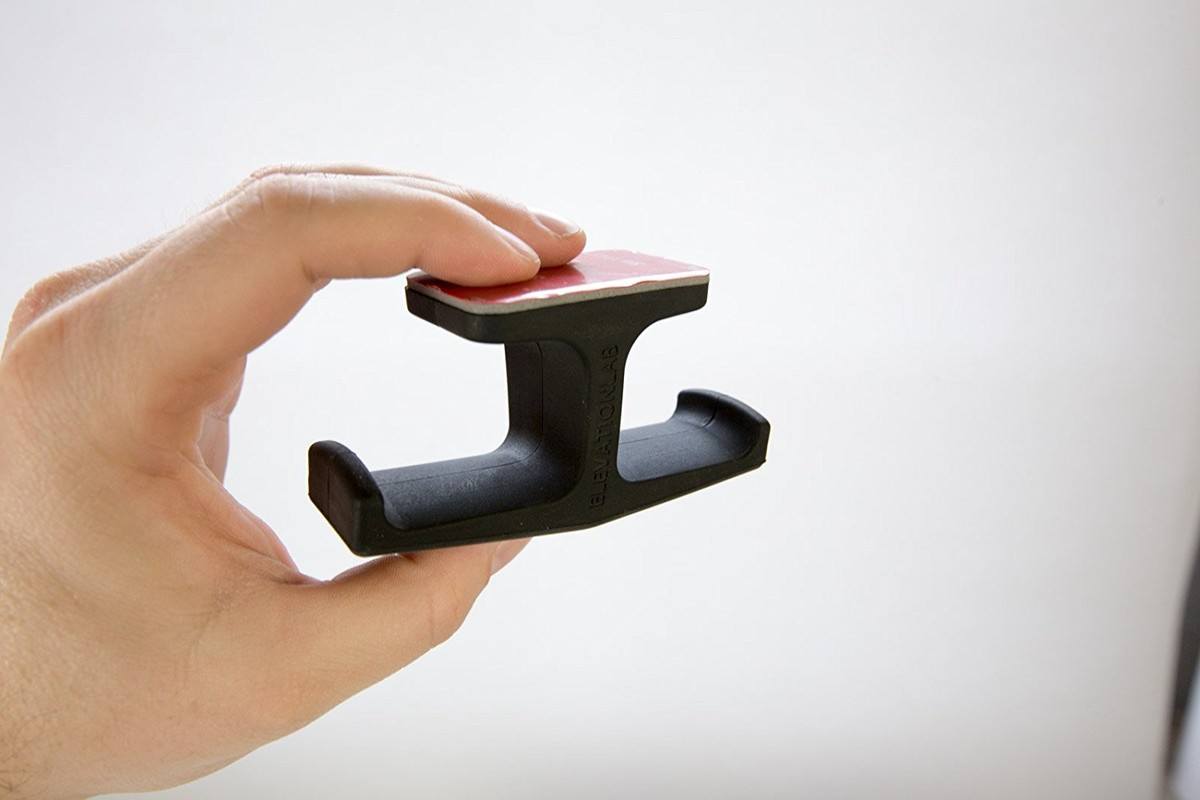 If you are worried that your Oculus Touch controllers are a bit out of place hanging on the wall, you can mount them under your desk with the anchor. You probably took care of your headphones this way, but it can also keep Oculus Touch out of harm's way.
Last but not the least, you can buy a mannequin head to perfectly store your Oculus Rift HMD. It may seem a bit creepy for some, but honestly, it is the best way to safely store your HMD. This is a sure-fire way to keep the dust and sun away from the lenses, and it can be placed on the desk's flat surface without fastening.