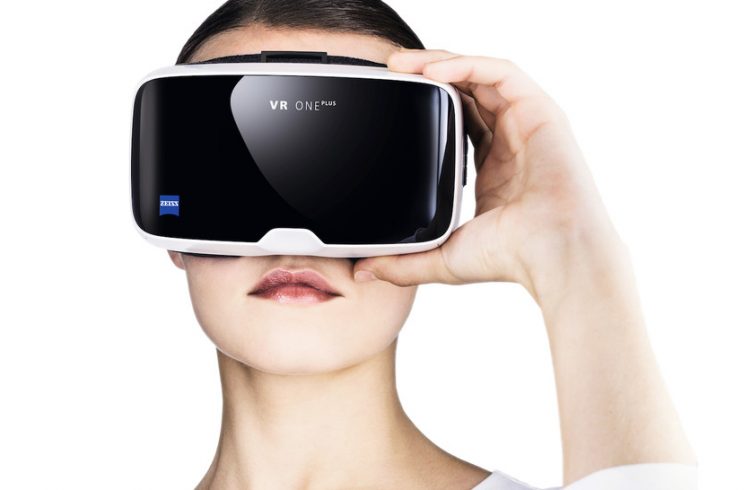 The importance of VR is completely undeniable as it has brought a massive change to the tech industry within a very short span of time. Whether it's about watching ultra-immersive videos, playing dynamic video games, or utilising apps on your smartphone, the VR is everywhere and it will soon introduce some remarkable changes in the tech industry.
Every tech enthusiast has a dream of using this incredible innovation but the problem is that most of these devices are really expensive and an average person can't easily afford them. Thanks to the tech companies that have taken the responsibility of introducing these devices at very affordable rates.
Zeiss is one of the most popular companies that manufacturing and selling VR boxes at reasonable rates. Usually, the customers feel unsafe when they are about to purchase a cheap product from the market. But Zeiss has proved over time that although its products are cheaper than other top companies, it never compromises on quality.
Initially, they introduced the Zeiss VR One into the market. And it became really popular. However, there were some problems that customers were facing with this device. Therefore, they modified the previous headset and introduced it in the Zeiss VR One Plus headset. So, you may rest assured that they have already overcome the problems and you can now enjoy a much better experience.
However, the customers still have some doubts in their mind when they are about to purchase the cheap products like Zeiss VR One Plus Virtual Reality headset. So, we have decided to introduce the features you can enjoy with this affordable VR headset.
In fact, we will not only talk about its features but we'll also take a look at its pros and cons so that the customers may make an informed decision. So, let's dive into the details about Zeiss VR One Plus Virtual Reality headset.
Check out the best Zeiss VR One Plus deals here
Features
When it comes to purchasing a product, the customers are usually concerned about the features that they can enjoy with a particular product. So, Zeiss VR One Plus is a simple yet comfortable option for the new customers. Its appealing design and premium optics make it prominent among all other cheap VR headsets.
If you haven't used a VR headset before, then Zeiss VR One Plus is the perfect piece that can take you into the virtual world as it doesn't require any kind of adjustments. All you need to do is to slide your mobile device in and enjoy a remarkable virtual experience.
Another remarkable thing about VR One Plus headset is that it offers a sharp picture over the entire field of view of 100°. And the best part is that you won't have to remove your glasses. The smartphone display sizes ranging from 4.7 to 5.5 inches can easily fit in this VR headset.
Pros
The Zeiss is a lightweight VR headset and you can carry it with you anywhere you want. The build quality of this VR headset is very good, sturdy and it is reliable as well. It means that you can use this VR headset as long as you want. And the high-quality optics also make it a valuable choice for the customers.
Cons
Well, we believe that a review is incomplete if we do not take a look at the negative aspects of the products. So, let's discuss the negative points of Zeiss VR One Plus headset. The biggest issue with Zeiss VR One Plus is the fact that it's a relatively expensive VR headset compared to the other, cheaper VR headsets.
Another noticeable thing about this VR headset is that it doesn't come with any kind of controller. It means that you would be limited to VR experiences that do not require the use of controllers, which, for some people, might pose a problem.
Conclusion
We believe that Zeiss VR One Plus headset is a perfect piece for those who want to enjoy a better casual VR experience at affordable rates. But you must keep in mind that it is only designed for the beginners. And if you are looking for more extensive features, then it isn't the right choice for you. So, figure out what it is exactly you want out of VR and if all you need is a standard mobile VR experience, then Zeiss VR One Plus is all you will ever need!